Santa Barbara Education Foundation Welcomes Nina Dunbar as Donor Advisement Officer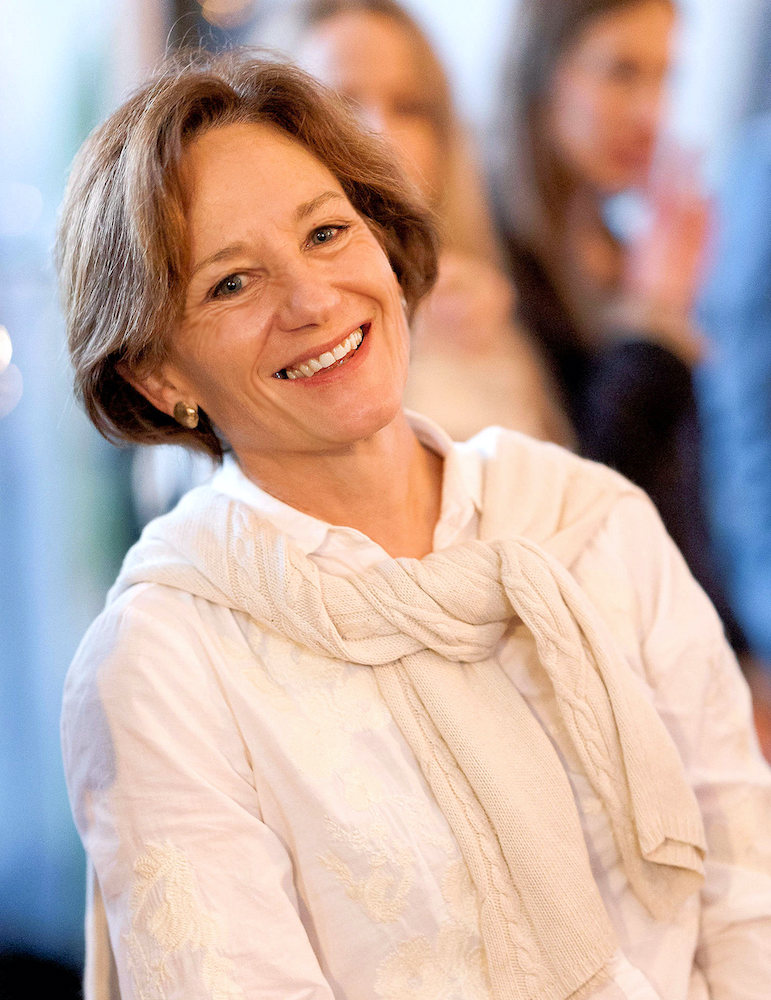 The Santa Barbara Education Foundation is pleased to announce the addition of Nina Dunbar to serve as Donor Advisement Officer.
Dunbar brings with her decades of experience in both the nonprofit sector and arts administration and advocacy. She most recently served as Opera Santa Barbara's first Director of Development, where she successfully led the organization's philanthropic efforts through one of the most disruptive periods in the history of performing arts. She also served as Deputy Director of Development for the Santa Barbara Botanic Garden and was the Executive Director of The Arts Fund of Santa Barbara.
Before moving to Santa Barbara in 2007, Dunbar oversaw the planning and commissioning of award-winning public art and infrastructure projects for the Phoenix Office of Cultural Affairs and the San Francisco Arts Commission. As a founding partner of AMPS/Arts Management for Public Spaces, she consulted on public art planning, policy, and project management for government and private sector clients in the U.S. and Vancouver, BC.
She holds a Master of Arts Administration from the University of New Orleans and a Bachelor of Fine Arts from the Tyler School of Art at Temple University.
As a parent of two Santa Barbara Unified School District graduates, Dunbar believes in the power of quality public schools to transform the outcomes of children's lives. She shared, "As I look at the trajectory of my own children and their friends into the workforce, I continue to see the powerful influence of key teachers and programs on where they are today. Public education has a lasting impact on who we are as individuals and as a community. We should all strive to make it the best possible experience for every student. I am deeply honored to be able to support the efforts of the Santa Barbara Education Foundation and its partners in this work."
The Santa Barbara Education Foundation promotes private support of Santa Barbara's public education system, serving over 12,500 students in 19 schools. For more information, visit www.santabarbaraeducation.org.
Donate now!
Mission
Santa Barbara Education Foundation (SBEF) provides and supports programs that enrich the academic, artistic, and personal development of all students in the Santa Barbara Unified School District.
Begin to Build a Relationship
We know you care about where your money goes and how it is used. Connect with this organization's leadership in order to begin to build this important relationship. Your email will be sent directly to this organization's director of development and/or Executive Director.
I have always been impressed with Keep the Beat as it fosters a love of music in children that can last a lifetime. I learned to love music when I was young and wanted to help our young folks experience that same love in their formative years.
Helping Teachers Help Students
The agenda for the 2022/2023 school year is to close the gap and achieve more funding for Teacher Grants while focusing on literacy development and mental health. Despite the $223,000 gap that the Santa Barbara Education Foundation is currently experiencing, their diligence and thoughtfulness bear every single student in mind.
You can help countless students like Bella find their voice.
Key Supporters
Arnesen Family Foundation
Timothy and Louise Casey
Andrew and Mary Jane Cooper
Daniel and Mandy Hochman
Elaine F. Stepanek Foundation
James S. Bower Foundation
John L. Carleton Foundation
Senator Monique Limón
J.M. Lind
Superintendent Dr. Hilda Maldonado
Sara Miller McCune
Mithun Family Foundation
Mosher Foundation
Santa Barbara Foundation
Nick Rail
April Thede
Towbes Foundation
Walter J. & Holly O.
Thomson Foundation
Wood-Claeyssens Foundation
Zegar Family Foundation