Environmental Stewardship Awards
Explore Ecology is looking for environmental heroes to honor at this year's Earth Day Festival. Do you know someone who protects and preserves the environment and inspires others to do the same? Nominations are now open for the Explore Ecology Environmental Stewardship Awards. Each year, the local nonprofit honors teachers, individual students, school support staff, and classes or clubs committed to helping the environment and making a significant difference in our community.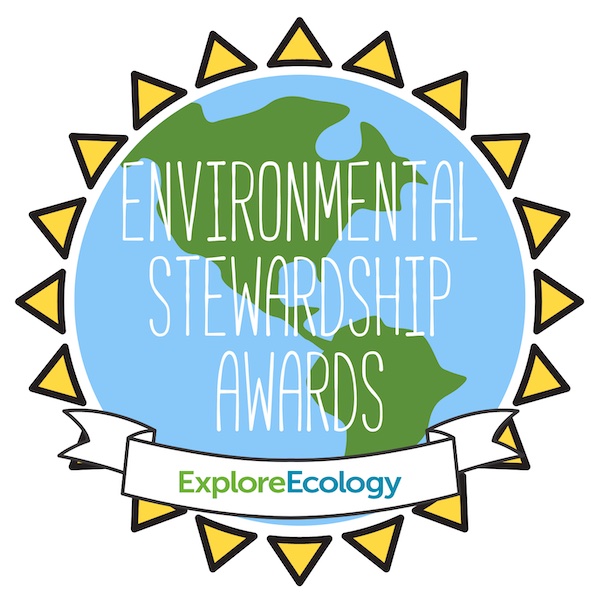 Nominations are being accepted online at: https://exploreecology.org/environmental-stewardship-awards/
Winners will receive their awards onstage at the Santa Barbara Earth Day Festival. The deadline for nominations is March 31st, 2023.
"After a three year hiatus, due to the COVID pandemic, the Explore Ecology awards are back! We're happy to invite community members once again to visit our website and make their nominations. If you know of someone who is an unsung eco hero, we would love to honor them!" says Jill Cloutier, PR Director for Explore Ecology. "For an uplifting and inspiring event, don't miss the awards ceremony at Earth Day in April. We hope everyone will join us to honor and support the children and teachers in Santa Barbara County who are dedicated to helping the earth and each other."
Nominations are being accepted for the following awards:
Teacher and School Staff: These awards honor the achievements of teachers and school staff who have made significant contributions to educating about the environment, impacting youth, and inspiring their class and school through teaching and action. There are two awards in this category, one for teachers or staff of grades K to 6th, and another for grades 7th to 12th.
Class or Club: This honors a class or school club that has raised awareness, protected the environment, and influenced their school community. There is one award in this category for grades K to 12th.
Student: This award goes to students who have committed their time to care for the environment in a significant way. There are two awards in this category for students in grades K to 6th and 7th to 12th.
Visit ExploreEcology.org/Environmental-Stewardship-Awards/ to fill out the Nomination Form. Self-nominations are welcome.
A judging panel comprised of Explore Ecology staff will select the winners. All nominations must be received by March 31st, 2023.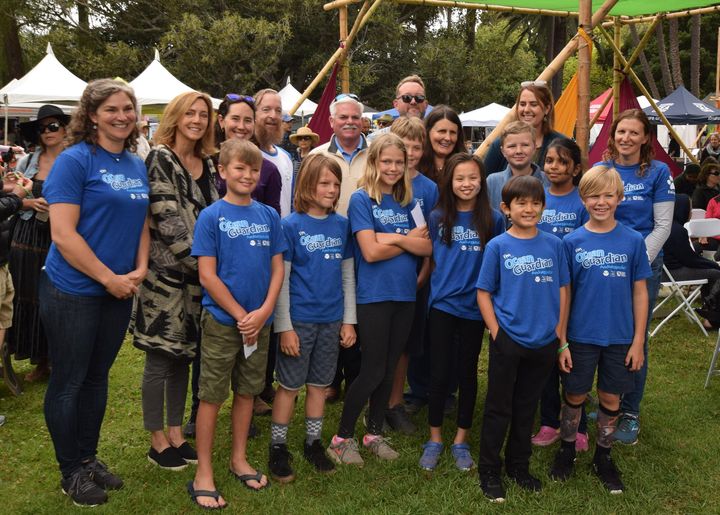 Donate now!
Support School Gardens in Santa Barbara County
You can help Explore Ecology bring garden education and vermicompost bins to schools in Santa Barbara County. California is now requiring all municipalities to reduce organic waste going to landfills by 75% by the year 2025. To help accomplish this goal, Explore Ecology has installed and manages large-scale worm composting bins at nine school gardens. These bins measure 5' x 10' and are capable of handling 30 to 50 gallons of green waste per week.
Please help us meet our $80,000 fundraising goal to provide garden education and additional composting systems to more schools. Your support makes it possible for children to continue to learn and grow in healthy school gardens.
Mission
The mission of Explore Ecology is to promote a greater understanding of the connections between people and their environment and to encourage creative thinking through hands-on environmental education and artistic expression. We empower our community to protect and preserve the environment through environmental education and creative exploration.
www.exploreecology.org
(805) 884-0459 x3
Development and Finance Director: Melissa Brooks
Begin to Build a Relationship
We know you care about where your money goes and how it is used. Connect with this organization's leadership in order to begin to build this important relationship. Your email will be sent directly to this organization's director of development and/or Executive Director.
School garden activities inspire kids to adopt better nutrition at school and at home. Students pass on what they've learned to the entire family, so it's really a double benefit.
Key Supporters
American Riviera Bank
Audacious Foundation
Cottage Children's Hospital
Deckers Brands
Garden Club of Santa Barbara
Christine Green
Hutton Parker Foundation
Johnson Ohana Foundation
Janet Loughlin
Mission Wealth
Tracy Mongold
Montecito Bank & Trust
Michel Saint-Sulpice
NOAA
Sansum Clinic
Santa Barbara Foundation
SB County Office of Arts
and Culture/City of SB
Towbes Foundation
UCSB Coastal Fund
Union Bank
Tisha Weber-Ford
Village Properties
Williams-Corbett Foundation