Out of Joint: Joan Tanner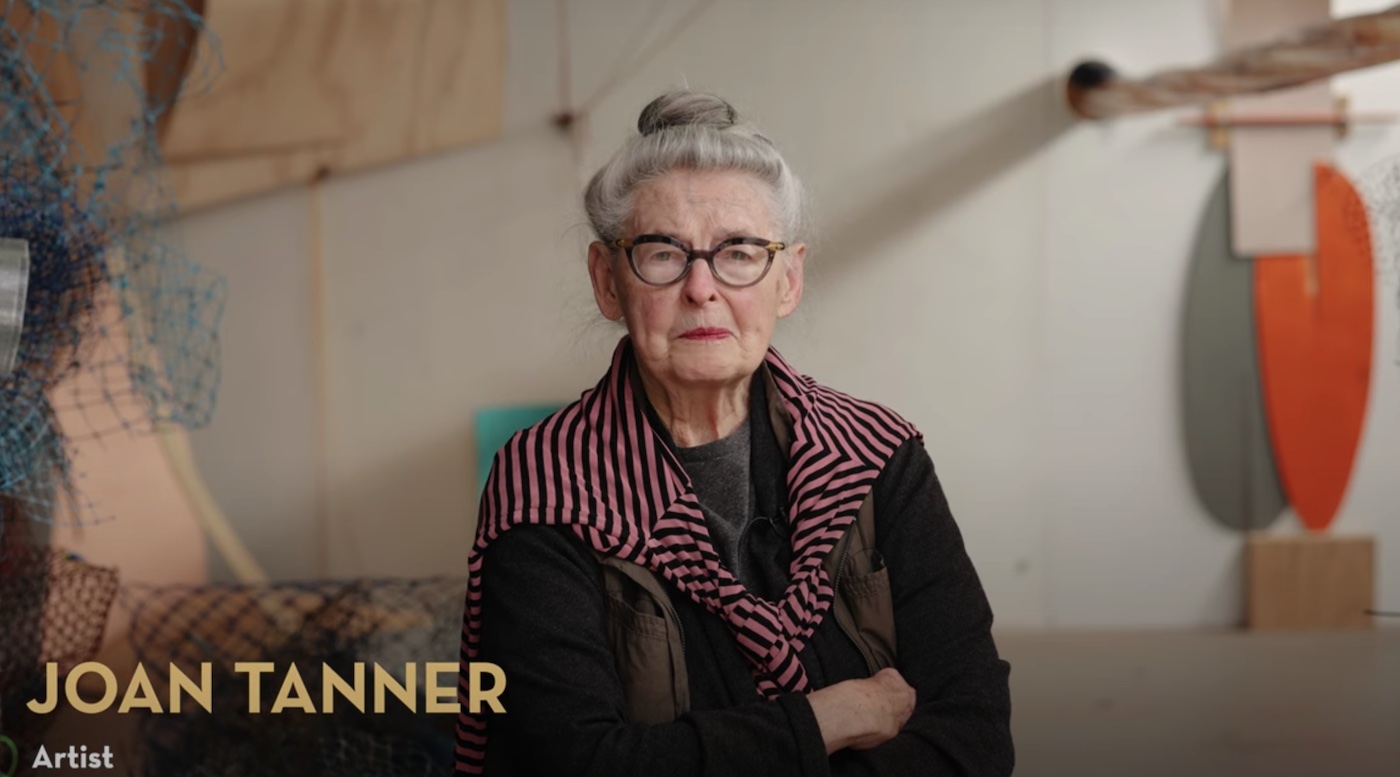 Out of Joint: Joan Tanner is now on view at the Santa Barbara Museum of Art, February 12, 2023 – May 14, 2023
"I love the flexibility of manipulating something that is so ordinary, or should I say accessible. There is no interruption. It somehow makes a lot of sense to me" – Joan Tanner
For over a decade, Joan Tanner has made room sized sculptures from plastic corrugated roofing sheets, re-bar, cast concrete, zip ties, drywall, c-clamps, safety netting, electrical conduit, joint compound, and plywood.
Presenting a total of 20 artworks, including two new installations and a new sculpture, this is the most extensive exhibition of Tanner's work in California to date and represents a homecoming for an artist whose first solo exhibition was held at SBMA in 1967. All of the artworks are from the past ten years.
To learn more about the exhibition to plan your trip to the Santa Barbara Museum of Art, visit www.sbma.net/exhibitions/outofjoint
Donate now!
sbma.net
(805) 884-6427
External Affairs Deputy Director: Susan Bradley
Mission
The mission of the Santa Barbara Museum of Art is to integrate art into the lives of people.
Begin to Build a Relationship
We know you care about where your money goes and how it is used. Connect with this organization's leadership in order to begin to build this important relationship. Your email will be sent directly to this organization's Director of Development and/or Executive Director.
The Santa Barbara Museum of Art continues to provide one of the most effective and comprehensive visual-arts education programs in the country; creative, innovative, aimed both at and beyond the art itself and, above all, making a real difference in people's lives. Our education programs have expanded to include more students in a counties. Membership has tripled since reopening in the summer of 2021. Exhibitions, events, trips, and activities are more popular than ever. We are grateful to the many generous donors for their support. We will continue to use the Museum's art and resources to transform and enrich the lives of people in our community and beyond.
Program Support
The Museum provides education programs to over 25,000 students in Santa Barbara County each year, including free admission for all local students and teachers, free transportation for school groups and after-school groups, and free California State Standard based education programs for Santa Barbara School district students in grades K-12. These include art lessons that increase student awareness on a range of topics, including social justice, mindfulness, nature, science, and ethnic studies. Your gift to the Annual Fund supports educational programs and opportunities for the community: including classroom and after–school activities for students; in-person and virtual school field trips; adult studio classes and workshops; free community days and outreach programs.
2022 – 2023 Board of Trustees
Nicholas Mutton, Chair
Richard De Schutter, Vice Chair
Bruce Worster, Secretary
Marta Holsman Babson
Karen Lombardo Brill
Lynn Cunningham Brown
Robert Castle
John Mike Cohen
Joan Davidson
Kathleen Feldstein
Martha Gabbert
Christine Vanderbilt Holland
David Jackson
Junie Prewitt Jinkins
Norman A. Kurland
Michael C. Linn
Kandy Luria-Budgor
Carol MacCorkle
Betsy Newman
Doug Norberg
Jeanne Towles
Martha Townsend
Michael G. Wilson
Barry Winick