Planned Parenthood California Central Coast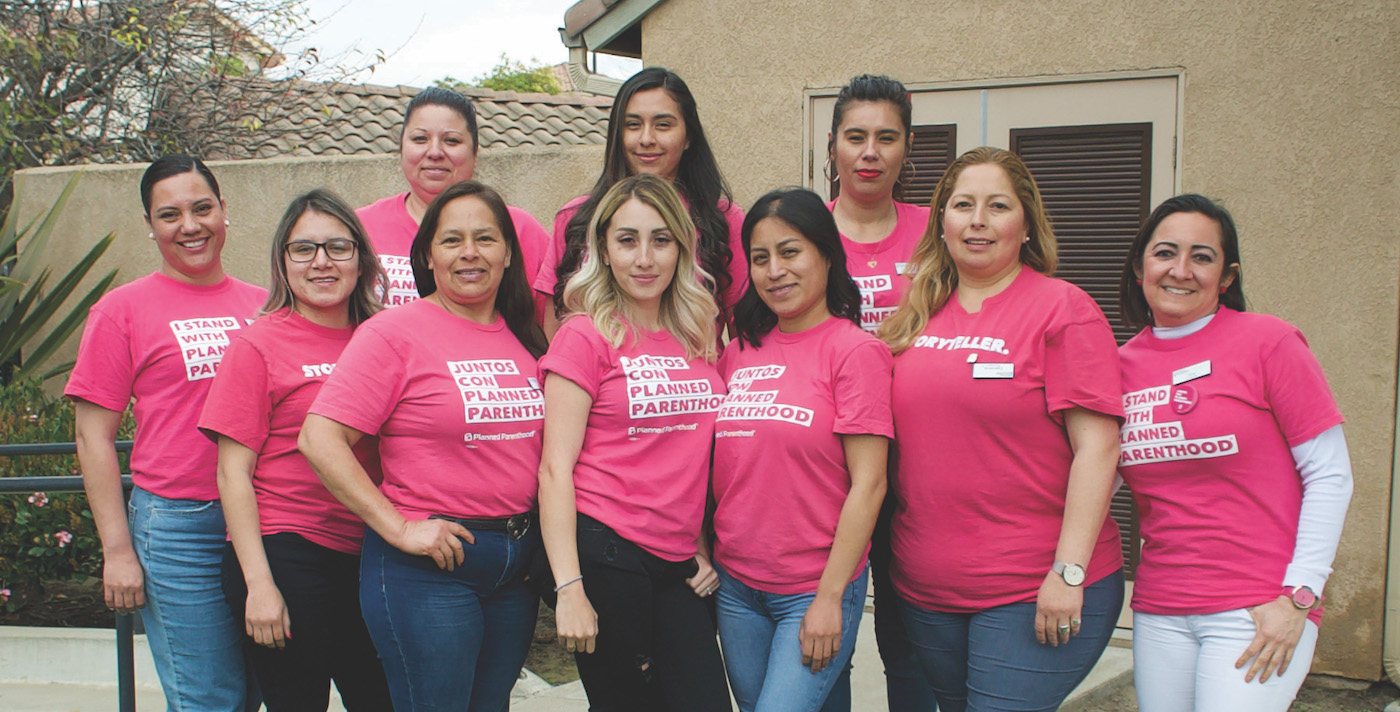 Planned Parenthood California Central Coast (PPCCC) is one of scores of affiliates across the country that share a vision of a future where everyone has an equitable opportunity to experience health and wellness – including high-quality sexual and reproductive health care provided with respect and without judgment. 
Founded in 1964, PPCCC might be best known for providing access to abortion, but the nonprofit also does much more, including providing breast and cervical cancer screenings, birth control, sexually transmitted disease testing and treatment, gender-affirming hormone care, and other primary preventive health services. It operates six health centers in the three counties and engages in education, outreach, and advocacy.
As the area's most trusted provider of reproductive health care, Planned Parenthood takes its responsibilities seriously and has a major impact on its clients. Collectively, over the last fiscal year, the six Tri-County offices provided a wide range of services to more than 31,000 individuals who made a total of nearly 60,000 medical visits. This includes 25,739 visits for sexually transmitted infections, as well as tailoring birth-control methods that fit their individual needs for more than 19,000 people, conducting nearly 6,000 cancer screenings, providing more than 200 youth with evidence-based sex education, and more than 7,500 people with information and resources they need to make the best decisions about their sexual and reproductive health. Those figures are significantly higher than just one year earlier.
That's partly because of the influx of women seeking an abortion in California following the U.S. Supreme Court's Dobbs decision that overturned Roe vs. Wade that ended the national constitutional right to abortion in June 2022, leaving states free to outlaw the practice.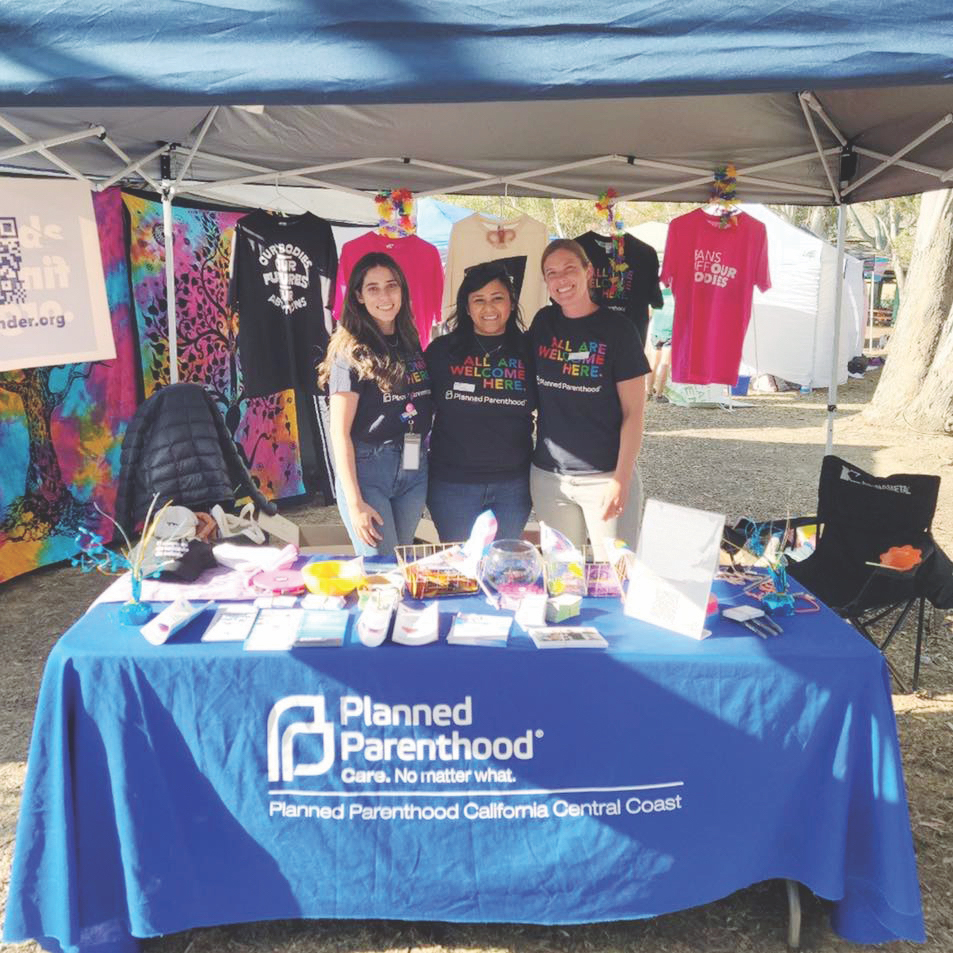 "We had to be prepared to care for many additional patients coming from out of state, primarily from Arizona and Texas, so we have really had to expand our services in the last couple of years," said Luz Reyes-Martín, PPCCC's Vice President of Community Engagement. "But we've also seen more patients from other parts of California. We expect that that's due to folks coming from out of state that go to large metropolitan areas that are easy to fly in and out of, which creates a domino effect for those local patients in Los Angeles who may find an appointment sooner at our health center in Thousand Oaks, for example. That wasn't something we predicted."
To be sure, PPCCC makes no apologies for amping up its services to meet increased demand. In fact, it's the opposite.
"Abortion is not at all the number-one thing that we do at our health centers, but it's still a really important part, and we really work hard to destigmatize it," Reyes-Martín said. "Abortion is a medical procedure. It is healthcare, often lifesaving healthcare. And whatever leads a person to make a decision to have an abortion, we are here to provide that care, and we want to make sure patients feel absolutely safe coming to our health centers, because their decision is their decision."
Another side effect of the Dobbs decision was a big jump in men seeking vasectomies, a service PPCCC has provided for years but one that has seen a significant increase in demand as people consider alternatives to prevent pregnancies.
But much of the marked increases in patient visits have nothing to do with Dobbs or its domino effect, as in recent years PPCCC has been expanding the breadth of its services, including providing menopause care, and, more recently, gender-affirming hormone care. Remaining open during the pandemic allowed trans and nonbinary individuals on estrogen and testosterone therapies to continue their hormone care without disruption.
"First and foremost, we see ourselves as a healthcare provider for any and all patients, and we want to provide what they need," Reyes-Martín said. "This is the care that our trans, non-binary or gender non-conforming patients need, and we have clinicians who are committed to providing that care in a safe, accepting, and welcoming place. We're proud that we've become a preferred provider in that area."
PPCCC has had an ongoing partnership with Pacific Pride Foundation, a relationship that also found Planned Parenthood able to react quickly to last year's outbreak of Mpox (monkeypox), Reyes-Martín said. "We worked really closely with them to make sure that we were able to provide vaccinations and information to community members who thought they might be infected and came to us as a trusted non-judgmental healthcare provider or checked in with Pacific Pride Foundation. Our doctors and nurses were the ones who volunteered at many of the pop-up vaccination clinics, and we also worked with Pacific Pride to partner on a webinar town hall to provide more information and education."
It's all part of PPCCC's goal to make it possible for all people — no matter where they live, their language, or economic barriers — to be able to exercise the right to control their own body, life, and future. Serious stuff.
But that doesn't mean there can't be some lighthearted moments in all of this. For example, the organization's annual major gala eschews a militant or descriptive title and instead is called the Birds and Bees Bash (BBB). The 2023 event is coming up quickly, and is set for April 29 at the Hilton Santa Barbara Beachfront Resort, where the previous BBB in 2022 turned the resort into a big-time party featuring cocktails and hors d'oeuvres on the balcony that offers stunning ocean and mountain views, a sumptuous dinner served at tables in the rotunda, humorous emcee work by SBCC Foundation's Geoff Green, updates on Planned Parenthood affairs, bestowing of the initial Community Partner Award (which this year goes to Pacific Pride Foundation), and after-hours dancing with Tina Schlieske and the Graceland Exiles.
"It's a really fun night, and it's the main event that raises a lot of funds to support all our health center operations, funding the direct healthcare delivery, as well as our education function," Reyes-Martín said.
Indeed, the bash also raises some serious cash, grossing some $600,000 in 2022 to support PPCCC's mission, which recognizes that even a well-delivered talk about the birds and the bees isn't anywhere near enough to overcome society's qualms about sexual freedom and access to reproductive care.
"We're always wanting to make sure that we're caring for every patient that comes through our doors," said Reyes-Martín.
Planned Parenthood California Central Coast
Luz Reyes-Martín, VP of Community Engagement
Lindsay Soleimani, VP of Philanthropy
(800) 230-7526
www.ppcentralcoast.org
Donate now!
www.ppcentralcoast.org
(805) 722-1522
Vice President of Philanthropy: Lindsay Soleimani
Mission
To improve our communities' sexual and reproductive health outcomes through health care, education, and advocacy.
Begin to Build a Relationship
We know you care about where your money goes and how it is used. Connect with this organization's leadership in order to begin to build this important relationship. Your email will be sent directly to this organization's director of development and/or Executive Director.
My own personal experience with Planned Parenthood is the same as many of my peers. All of our stories start the same and end the same. We went to Planned Parenthood feeling confused, nervous, even a little scared, but we left with knowledge, relief, and empowerment to make the best decisions about our bodies for ourselves. That is the magic of providing a safe space to access information without judgement.
Powering Reproductive Freedom, Bodily Autonomy
Planned Parenthood California Central Coast is seeking an unprecedented $3.3 million by the end of June to help it face these ongoing historic challenges. The funds would primarily go toward healthcare education, advocacy, and expanding their health services and clinical staff, including an additional physician and nurses for its health centers in Santa Barbara, Ventura, and San Luis Obispo counties.
The funds will enable the Planned Parenthood affiliate to continue to advance health equity in the diverse communities they serve while expanding access to patients traveling to California from other states that have banned abortion.
"Each person should be able to make decisions about their own bodies, health care, and futures without the interference of politicians and judges. That's the work we do," says Jenna Tosh, the nonprofit affiliate's president and CEO. "We give people tools to make decisions for themselves."
Key Supporters
Leslie & Ashish Bhutani
Hahn-Block Family Foundation
Ms. Joyce Frenette
Mrs. Kathryn W. Henry
The Crawford Idema Family Foundation
Mrs. Kristen Klingbeil-Weis & Mr. Karl Weis
Linked Foundation
Mr. & Mrs. Robert Marshall
Mericos Foundation
Mithun Family Foundation
Henry Mayo Newhall Foundation
Santa Barbara Foundation
Judy & Jack Stapelmann
Rachel Kaganoff Stern
Dr. & Mrs. David L. Stevig
Stone Family Foundation
The Ripple Pie Foundation
The Walter J.
and Holly O. Thomson Foundation
Dr. Carrie Towbes & Dr. John Lewis
The Towbes Foundation
Zegar Family Foundation