Leading From Within Program News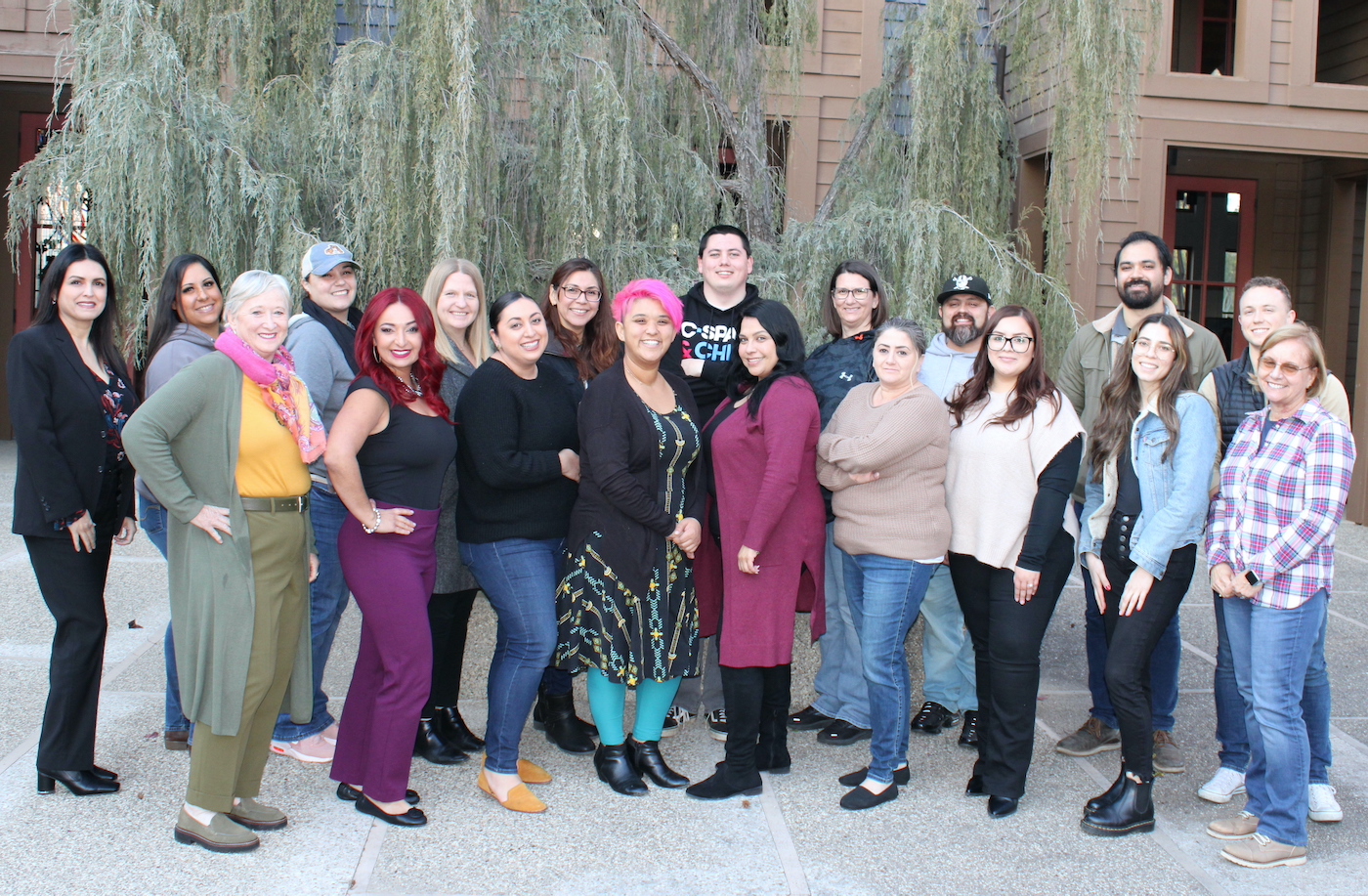 Our fifth cohort of Leading for Community Impact (LCI) has launched. LCI is a 10-month program that assembles a select cohort from northern Santa Barbara County of seasoned social sector leaders and those stepping into new leadership roles. This program guides them through a rigorous, relevant and applied curriculum on leadership and management.
We are thrilled to have Danielle Quiñones-Ortega back co-facilitating this program with Christa Roth! We would also like to thank Allan Hancock College for their generous support hosting our leaders for their sessions.
LCI Cohort Five Program Participants:
Alejandra Enciso, Community Partners in Caring
Anisha Verdialez, SEE International
April Esparza, Council on Alcoholism and Drug Abuse
Carolina Najera-Magana, Domestic Violence Solutions
Carson Link, Office of State Senator Monique Limón
Chelsea Jensen, Good Samaritan Shelter
Deshon Chavez, Council on Alcoholism and Drug Abuse
Gregg Hitch, Foodbank of Santa Barbara County
Holly Carmody, Angels Foster Care
James Earl Cray, True Vine Bible Fellowship
Jennifer Barretto, Community Solutions
Joanna Dominguez, People's Self Help Housing
Joscelynn (Jojo) Murdock, Awakening Giantz
Kirsten Cahoon, Good Samaritan Shelter
Maryam Davodi-Far, Cancer Coping Center
Michael Specht, Santa Maria Valley YMCA
Molly Schiff, Santa Maria Valley Chamber
Monica Buenrostro, Foodbank of Santa Barbara County
Paulina Llamas-Aranda, Planned Parenthood California Central Coast
Victor Vega, Council on Alcoholism and Drug Abuse
Donate now!
Mission
Investing in leaders that serve the public good. We live in a region filled with dedicated leaders who give their whole selves towards improving our communities, but, sadly, who too often work in an environment of scarcity, isolation and competition. We need social sector leaders who are prepared, renewed, connected and collaborating, and who represent the broad diversity of our region. At Leading From Within, we foster a dynamic network of public-minded leaders who know each other, trust each other, and are better able to work together to improve our communities. This investment better ensures that leaders can address some of society's more persistent challenges.
Begin to Build a Relationship
We know you care about where your money goes and how it is used. Connect with this organization's leadership in order to begin to build this important relationship. Your email will be sent directly to this organization's director of development and/or Executive Director.
I admire how Leading From Within, as a small, nimble nonprofit, has worked to be responsive to the needs of the sector, experimenting with new offerings, including pro bono coaching for emerging and executive leaders.
Make an Investment in People
Donating to Leading From Within is a great way to leverage your investment in philanthropy. $2,500 pays for a transformative leadership development experience in a nonprofit leader's career, and fosters the growth potential of the next up-and-coming leader in Santa Barbara County. 
Key Supporters
Santa Barbara Foundation
Angell Foundation
Schwartz Family Foundation
Manitou Fund
Mosher Foundation
Natalie Orfalea Foundation
and Lou Buglioli
Jo and Ken Saxon
Ann Jackson Family Foundation
James S. Bower Foundation
The Towbes Foundation
Maryan Schall
Linked Foundation
Mary and Jim Morouse
McCune Foundation
Ginger Salazar
and Brett Matthews
Jeff Bochsler
Chris Parker