Explore Ecology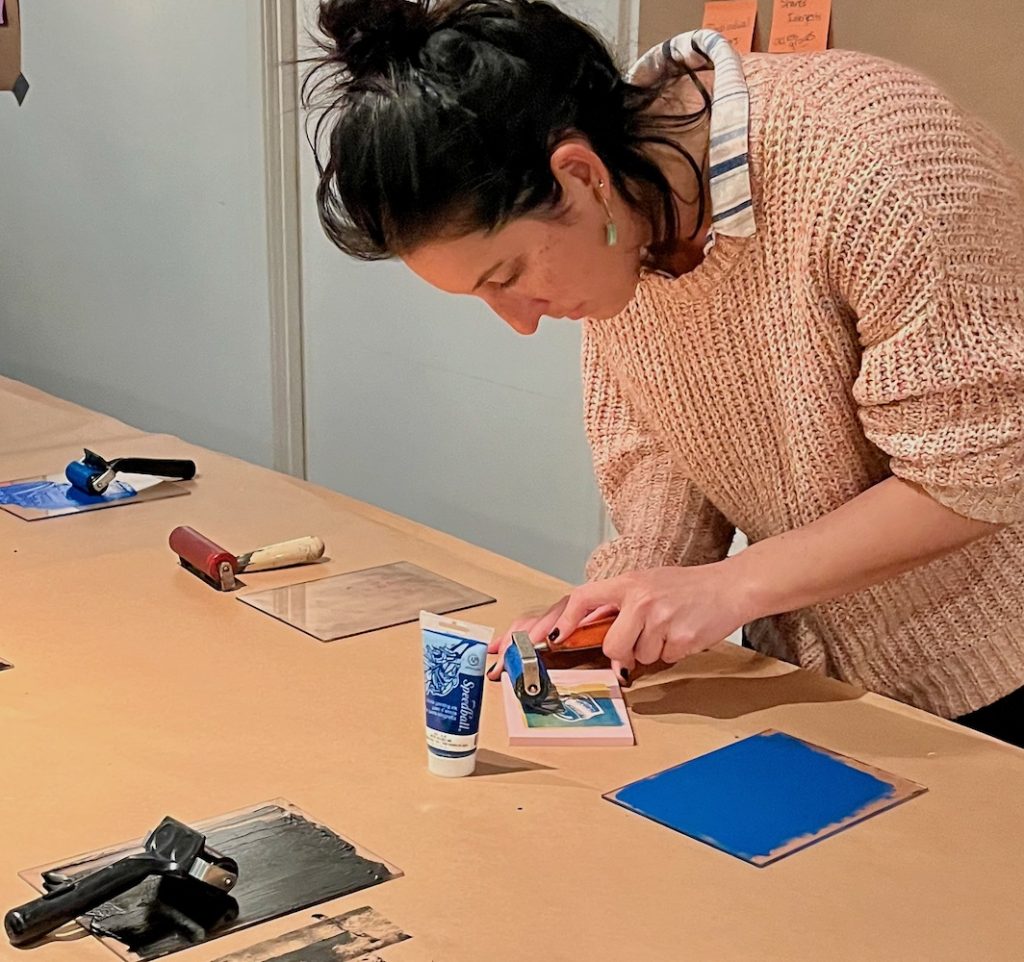 Imagine an artistic hub in downtown Santa Barbara brimming with materials, tools, ideas, and creativity, a curated and dynamic gathering space where community members are welcome to imagine, invent, create and collaborate, all in an ecologically friendly way.
That's the idea behind a new vision for the Art From Scrap (AFS) workshop as a permanent makerspace perched above the AFS Creative ReUse Store, which already provides unparalleled access to a multitude of donated materials which would likely otherwise end up in the landfill or the ocean. Building upon 30 years of creative reuse programming, the new AFS Makerspace will elevate the nonprofit's potential for transformational artmaking as the AFS Makerspace gears up to empower the community to creatively transform waste into wonder through curated experiences that expose participants to new tools, materials, and processes.
Visitors can encounter a sense of playfulness and experimentation by trying new things, creating wonderfully useful projects, discovering unexpected outcomes, or perhaps making mistakes that wind up being a way of failing forward on the path to producing something exciting.
"We're going to have new equipment, new technology, and new people offering their skills in what we think will be a really cool way to bring the community together to creatively reuse materials," explained Jill Cloutier, Public Relations Director for Explore Ecology, the Santa Barbara environmental education and arts nonprofit that runs the Art From Scrap Creative ReUse Store as one of its popular programs.
Community members of all abilities and backgrounds will utilize the redesigned AFS Creator Lab to explore whatever their creativity desires. The morphing of the workshop into a Makerspace is being spearheaded by Rachel Palmer, Art From Scrap's Art Coordinator, who is working with Sean O'Brien, a local educator, artist and consultant with vast experience and expertise in planning and implementing maker spaces, one such space at the MOXI Museum and others in local schools.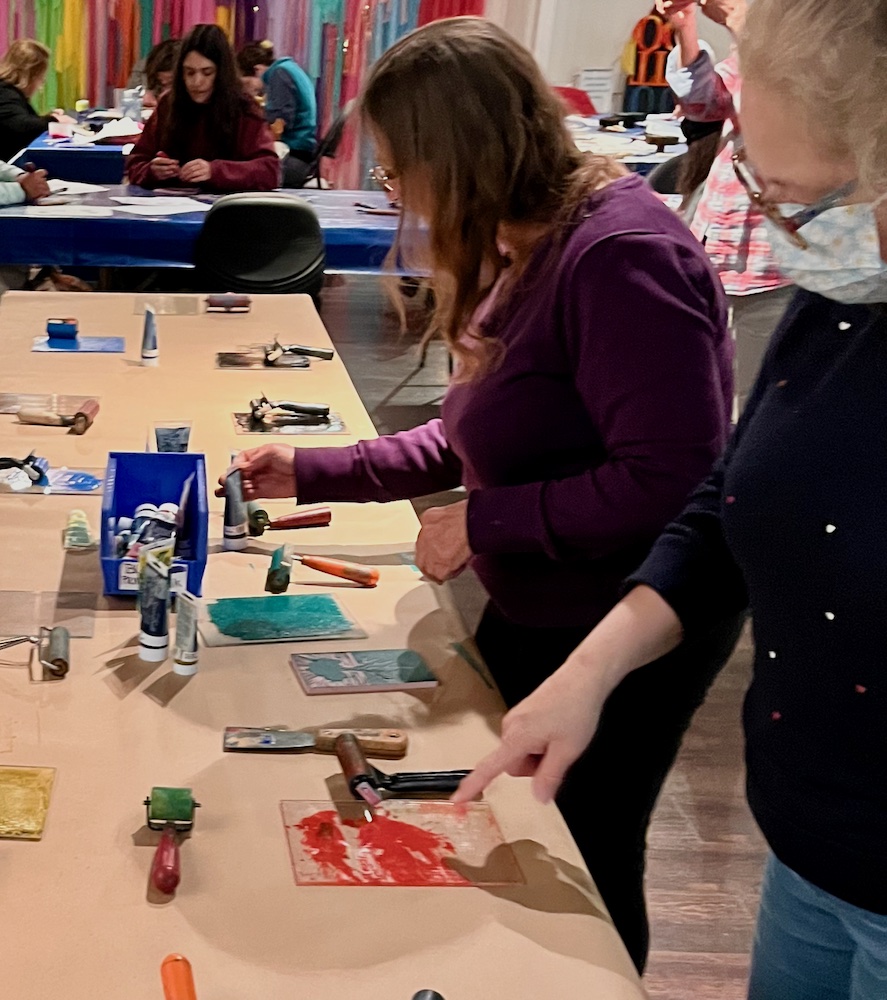 "This is a really exciting time because coming out of the pandemic we were working on redirecting our programming, and having Sean approach us gave us an opportunity to really rethink how we can provide reuse-making opportunities," Palmer said. "We're redoing the space, thinking through all of our programs, and deciding on the appropriate tools so that people can create really cool things with all of the great reuse materials we have on hand. It's like closing that loop all the way by creating things that really have use and value and expanding the idea that things that people might view as trash have a lot of potential for creativity."
Re-designing the Creator Lab will begin with a modular configuration so that it can flow effortlessly between its many uses. New technology—such as a projector and laser printers—will allow rethinking of how to use the bountiful materials from Art From Scrap and inspire projects beyond the workshop.
It's this latter component that sets AFS Makerspace apart from many of the others popping up in places all over town, Cloutier said.
"We already have all of this material in the Creative ReUse Store right downstairs," she said. "It's virtually unlimited what people will be able to use in their creations in re-fashioning things that would otherwise end up in the landfill."
The majority of Explore Ecology's programs are geared towards the more than 30,000 children the nonprofit works with every year, inspiring the youngsters to engage with the natural world, think critically, and experience the value of environmental stewardship through its Environmental Education, Watershed Resource Center, and School Gardens programs, among others. But the new AFS Makerspace will be open to community members of all ages, abilities, and backgrounds, with specific programs aimed at adults, as well as others for students who don't have access to such workshops in school or want more time in a makerspace to work on projects.
Acquiring and setting up new tools is what will unlock that potential for people to implement whatever their creative vision calls for, Palmer pointed out.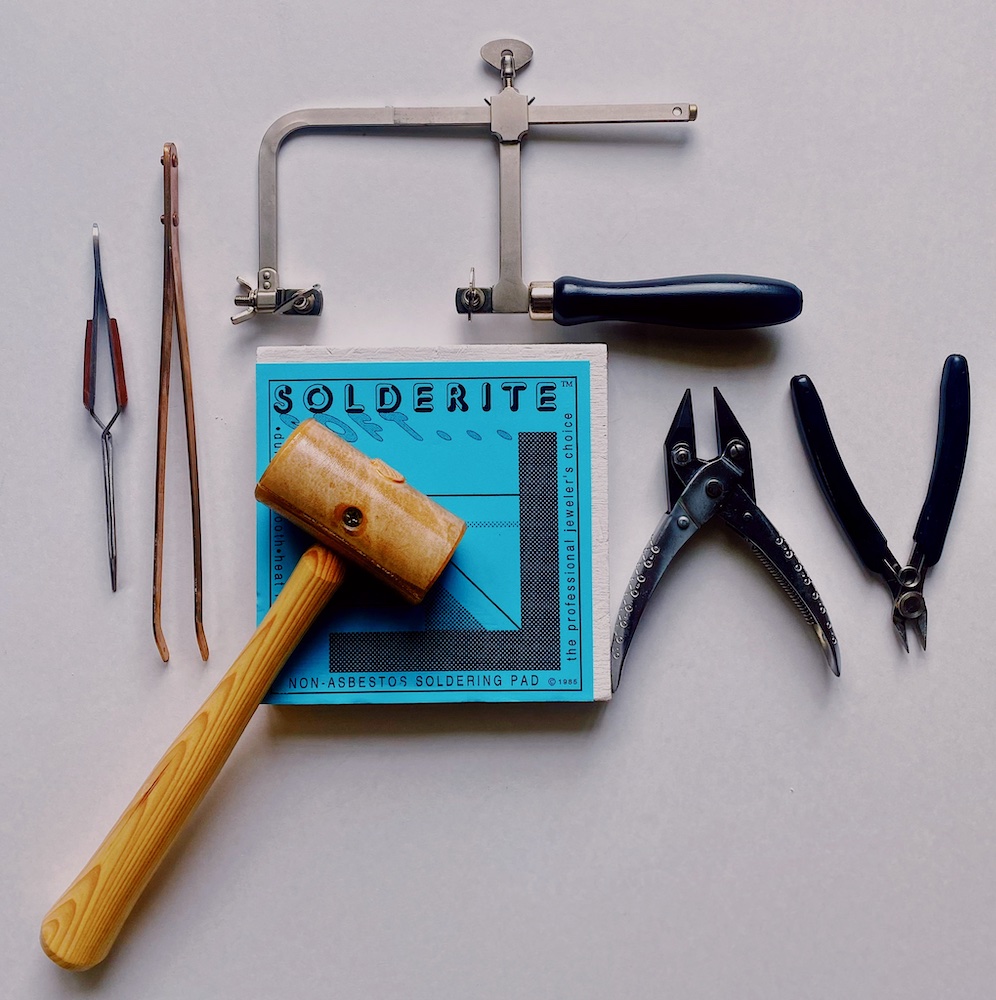 "We are really focusing on getting the tools that we need to be able to make more stuff with the creative reuse materials that we have on hand," she said. "We're trying to get some sewing machines, and a few laser cutters so that we can start cutting wood into pieces or taking the donated plexiglass pieces that are awesome, but would be so much more useful for a variety of projects if we could cut them into smaller pieces really quickly."
That would also allow people to undertake projects that are not only creative but actually useful in their lives, Palmer said.
"Hot gluing stuff together is awesome and I'm for all avenues of creativity, but making things that last and that people can feel a value in when they've made it is even more next level," she said.
The initial fundraising goal of $70,000 will allow Explore Ecology and AFS to not only increase its tool palette to outfit the Creator Lab, but also ramp up staffing so that visitors can get strong support during all of the available hours. That would allow AFS to implement the plan by next fall, just in time for an influx of new students…and their parents and teachers.
To find out more about Explore Ecology and AFS, call or visit the nonprofit's website, or stop by the organization's booth at the first full in-person Earth Day Festival at Alameda Park since 2019, set for April 29-30 at Alameda Park, where visitors can enjoy hands-on exhibits in the children's area.
Explore Ecology is also still seeking environmental heroes among teachers, students, staff, or school clubs to honor with its Environmental Stewardship Awards at this year's festival. Nominations are being accepted online through March 31.
Explore Ecology
Melissa Brooks, Development and Finance Director
Jill Cloutier, Public Relations Director
(805) 884-0459
Donate now!
Support School Gardens in Santa Barbara County
You can help Explore Ecology bring garden education and vermicompost bins to schools in Santa Barbara County. California is now requiring all municipalities to reduce organic waste going to landfills by 75% by the year 2025. To help accomplish this goal, Explore Ecology has installed and manages large-scale worm composting bins at nine school gardens. These bins measure 5' x 10' and are capable of handling 30 to 50 gallons of green waste per week.
Please help us meet our $80,000 fundraising goal to provide garden education and additional composting systems to more schools. Your support makes it possible for children to continue to learn and grow in healthy school gardens.
Mission
The mission of Explore Ecology is to promote a greater understanding of the connections between people and their environment and to encourage creative thinking through hands-on environmental education and artistic expression. We empower our community to protect and preserve the environment through environmental education and creative exploration.
www.exploreecology.org
(805) 884-0459 x3
Development and Finance Director: Melissa Brooks
Begin to Build a Relationship
We know you care about where your money goes and how it is used. Connect with this organization's leadership in order to begin to build this important relationship. Your email will be sent directly to this organization's director of development and/or Executive Director.
School garden activities inspire kids to adopt better nutrition at school and at home. Students pass on what they've learned to the entire family, so it's really a double benefit.
Key Supporters
American Riviera Bank
Audacious Foundation
Cottage Children's Hospital
Deckers Brands
Garden Club of Santa Barbara
Christine Green
Hutton Parker Foundation
Johnson Ohana Foundation
Janet Loughlin
Mission Wealth
Tracy Mongold
Montecito Bank & Trust
Michel Saint-Sulpice
NOAA
Sansum Clinic
Santa Barbara Foundation
SB County Office of Arts
and Culture/City of SB
Towbes Foundation
UCSB Coastal Fund
Union Bank
Tisha Weber-Ford
Village Properties
Williams-Corbett Foundation