Meet the Winners of the Explore Ecology Environmental Stewardship Awards!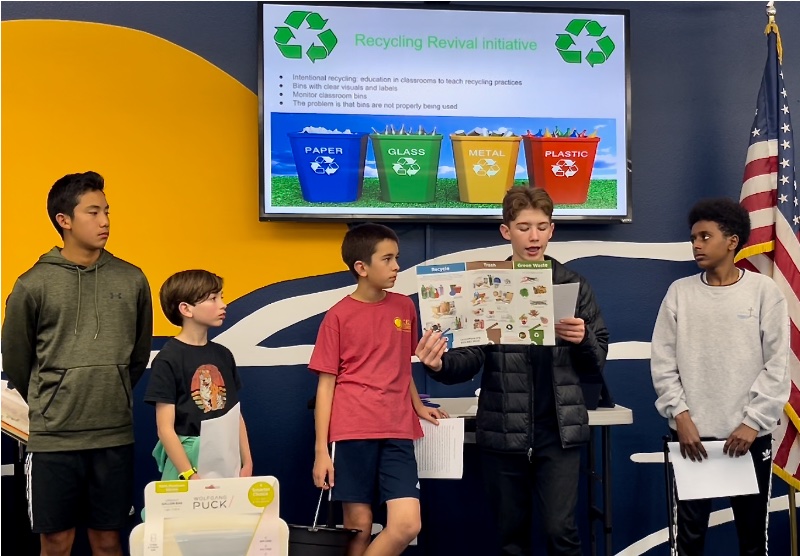 Honoring Local Students and Teachers
Explore Ecology is proud to announce the recipients of the 2023 Explore Ecology Environmental Stewardship Awards.
The awards recognize teachers, students, and classes or clubs who have demonstrated outstanding commitment and dedication to environmental stewardship. The 2023 award winners were nominated by community members who believe that these unsung heroes should be recognized for their efforts to create a more sustainable and healthy world.
The winners of the 2023 Explore Ecology Environmental Stewardship Awards are: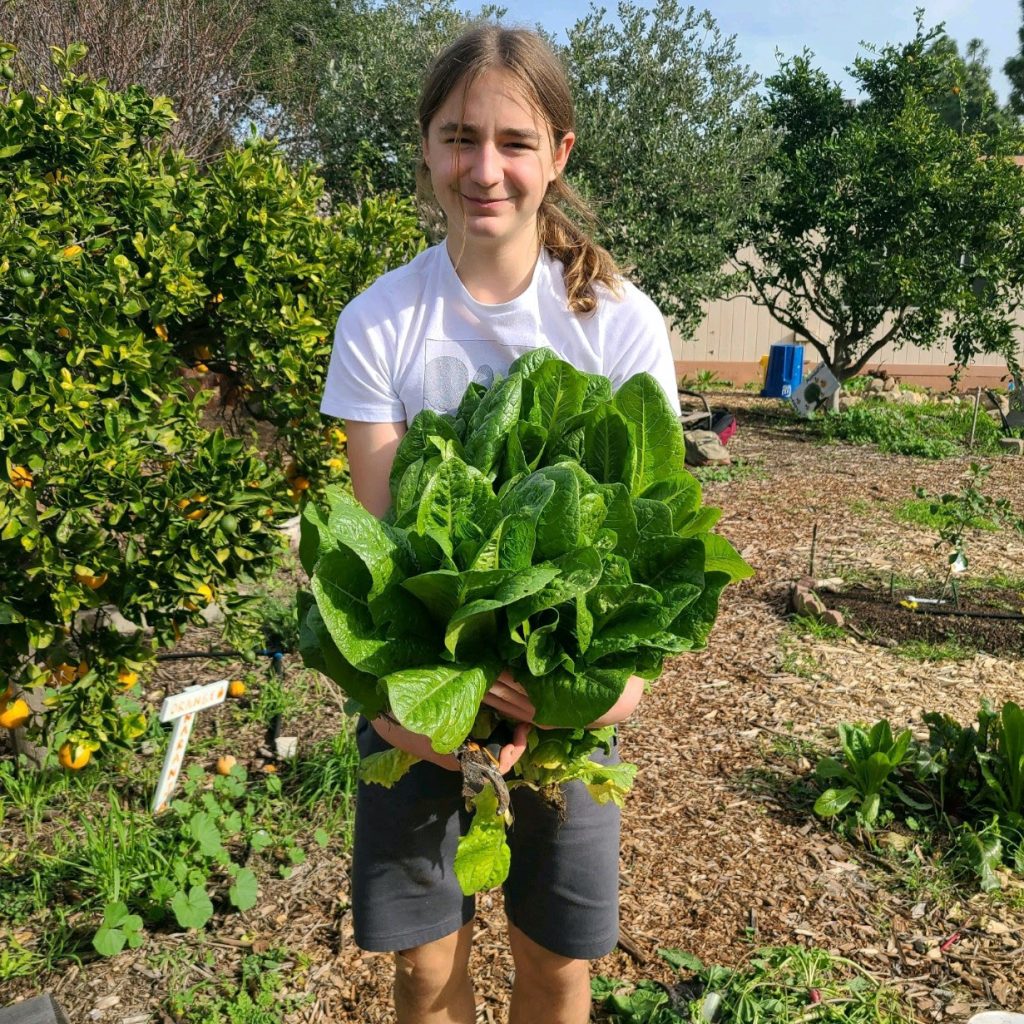 Theo Horne, Student Award
Melissa Wilder, Teacher Award
The Green Team at Coastline Christian Academy, Class and Club Award
Maureen Granger, School Support Staff Award
The public is invited to cheer these eco heroes on at an awards ceremony at the Santa Barbara Earth Day Festival on Sunday, April 30th at 1:00 pm onstage in the Kid's Corner. At 2:00 pm, they will join CEC's Environmental Heroes on the Main Stage where they will be recognized again.
Here are the winners of the 2023 Environmental Stewardship Awards:
Theo Horne: Energetic, enthusiastic, dedicated- these are some of the words used to describe Theo Horne, our Student Award winner. Theo is an 8th grader at La Colina Junior High. When he's not in class, you'll probably find him in the school garden. For the past two years, Theo's given up his lunch on Tuesdays and Thursdays, and after school one day a week, to work in the garden.
According to Explore Ecology Garden Educator Bennett Rock, "Theo is well qualified for the title of environmental steward. He's the official president of the garden club, shows up consistently, and has a deep understanding of our composting program."
Theo says, "I find it peaceful and relaxing to help out and make the space better for everyone. I hope that as I work on the garden, other people can find the space as calming as I do, and I can help them find the same passion in nature that I have."
Melissa Wilder: The 2023 Teacher Award goes to Melissa Wilder who teaches Math, Science, and Environmental Electives to 6th to 8th graders at the Riviera Ridge School. Mrs. Wilder is having a profound impact on her students, one of whom wrote on their nomination form, "My life and love for the environment have changed forever because of Mrs. Wilder. She has taught me to think critically and creatively. She is my hero and role model for teaching me to take an active role in how I may have an impact on the world. Mrs. Wilder has been my teacher since 6th grade and has introduced me and my classmates to biodiversity, ecology and land stewardship. She has developed educational programs like Stay Wild to share her love of the environment and how biodiversity has a direct effect on the climate crisis and sustainability for all living creatures."
Maureen Granger: Maureen is the winner of the School Support Staff award. Maureen is a Multi-Tiered System of Support Teacher on Special Assignment at La Colina Junior High and was described in her nomination as "thorough, productive, and extremely supportive of the school garden at La Colina."
Maureen says "The school garden is a place where students can learn important social skills. The emotional health aspect of the garden cannot be overstated. School gardens have been shown to reduce stress and anxiety, which many of our students are experiencing at greater levels post-pandemic. The garden is a place where I can breathe, notice change, and be present in the moment. It is also extremely satisfying to harvest fruit and vegetables that we use to nourish our La Colina community through farmers markets and lunchtime tastings. I am grateful to the SBUSD, and especially to our school leadership team, for allowing me the time that was required to transform this dusty, dry, dead zone into the lush and verdant place that it is today. Finally, I could not have done this without the support of our Explore Ecology garden educator, Bennett Rock, as well as our dedicated parent volunteer, Kristy Manning."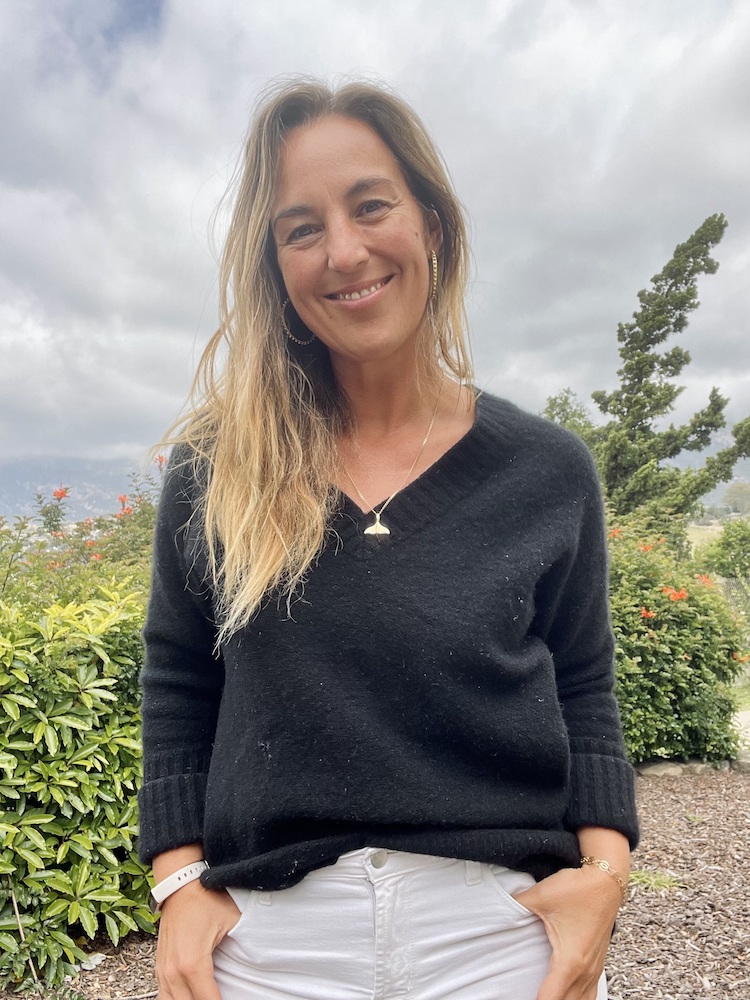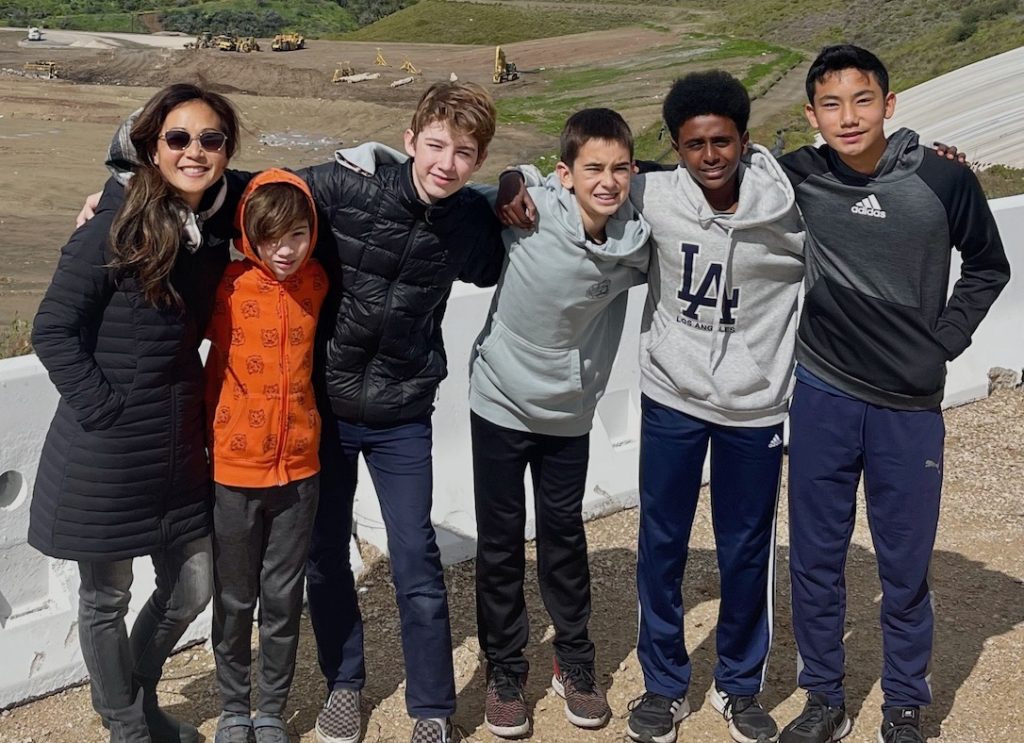 The Green Team: The winner of the Class/Club Award is the Green Team at Coastline Christian Academy. Started by 8th grade student Isaac Yishak and staffed by teacher Annie Villa, the Green Team members are: Isaac Yishak, Micah Villa, Cruz Eliason, Gian Jegottka, and Simon Bilak-George. Also known as the Environmental Advocacy Enhancement class, the Green Team works on creating a more environmentally conscious school community and explores how advocacy can be significant on a larger scale.
Annie Villa says, "Part of the class was intended to inspire students to feel empowered in making a difference in our societal norms. Individuals with a focused passion for the greater good have a valuable voice and can create a platform to be heard! We explore creating policy change and impacting larger spheres of influence. Some of our initiatives include proper education and implementation of recycling procedures, encouraging the reduction of single use plastics on a large scale, and incentivizing composting efforts. The Green Team hopes to change the habits of students and their families in order to protect the environment and inspire others toward environmental stewardship."
Jill Cloutier, PR Director for Explore Ecology says, "We are proud to recognize these amazing teachers and students who are making a difference in our community. Their dedication, inspiration, and care for nature is creating a greener and more resilient Santa Barbara. We thank them for all of their hard work at schools, in gardens, and beyond!"
For more photos and information contact Jill@ExploreEcology.org or call 805-884-0459 x13.
About Explore Ecology: Explore Ecology is an environmental education and arts nonprofit that educates over 38,000 children a year, inspiring them to engage with the natural world, think critically, and experience the value of environmental stewardship. Explore Ecology programs include Environmental Education, Art From Scrap, Watershed Resource Center, and the School Gardens Program. For more information, visit ExploreEcology.org.
Donate now!
www.exploreecology.org
(805) 884-0459 ext. 4
Executive Director: Lindsay Johnson
Mission
The mission of Explore Ecology is to promote a greater understanding of the connections between people and their environment and to encourage creative thinking through hands-on environmental education and artistic expression. We empower our community to protect and preserve the environment through environmental education and creative exploration.
Begin to Build a Relationship
We know you care about where your money goes and how it is used. Connect with this organization's leadership in order to begin to build this important relationship. Your email will be sent directly to this organization's director of development and/or Executive Director.
What sets Explore Ecology apart is its dedication to hands-on participation. Students see presentations and read about the environment. With our programs, they're actually going to the beach to learn about watersheds, or creating art with reuse materials, or checking on a plant that they grew. That's what gets them super excited and engaged.
Help Plant the Seeds of Change
$50 – Cultivate Young Minds: Provide a year of school garden education for one child.
$250 – Fuel Field Trips: Sponsor a school bus for 60 students to take an Explore Ecology field trip and explore the wonders of nature firsthand.
$500 – Nurture Creativity: Fund five local artists to teach Makerspace art workshops.

$1,000 – Clean Our Coast: Sponsor a beach cleanup event, making our beaches safer and cleaner.
$2,500 – Equip Our Educators: Help purchase education materials for the Watershed Resource Center where students and the public learn about keeping our water clean!
Key Supporters
American Riviera Bank
Audacious Foundation
Brighten Solar
Coastal Fund at UCSB
Deckers Brands
Garden Club of Santa Barbara
Johnson Ohana Foundation
McGowan Guntermann
Mission Wealth
Montecito Bank & Trust
Natalie Orfalea Foundation
Rotary Club of Santa Barbara
Sunrise Charitable Foundation
Santa Barbara City College
Foundation
Santa Barbara Foundation
Santa Ynez Band
of Chumash Indians
Michel Saint-Sulpice
Teachers' Fund
Village Properties
The Miller Family Fund
Tisha Weber Ford
Towbes Foundation
Laura and Geof Wyatt
Yardi Systems