Santa Barbara Symphony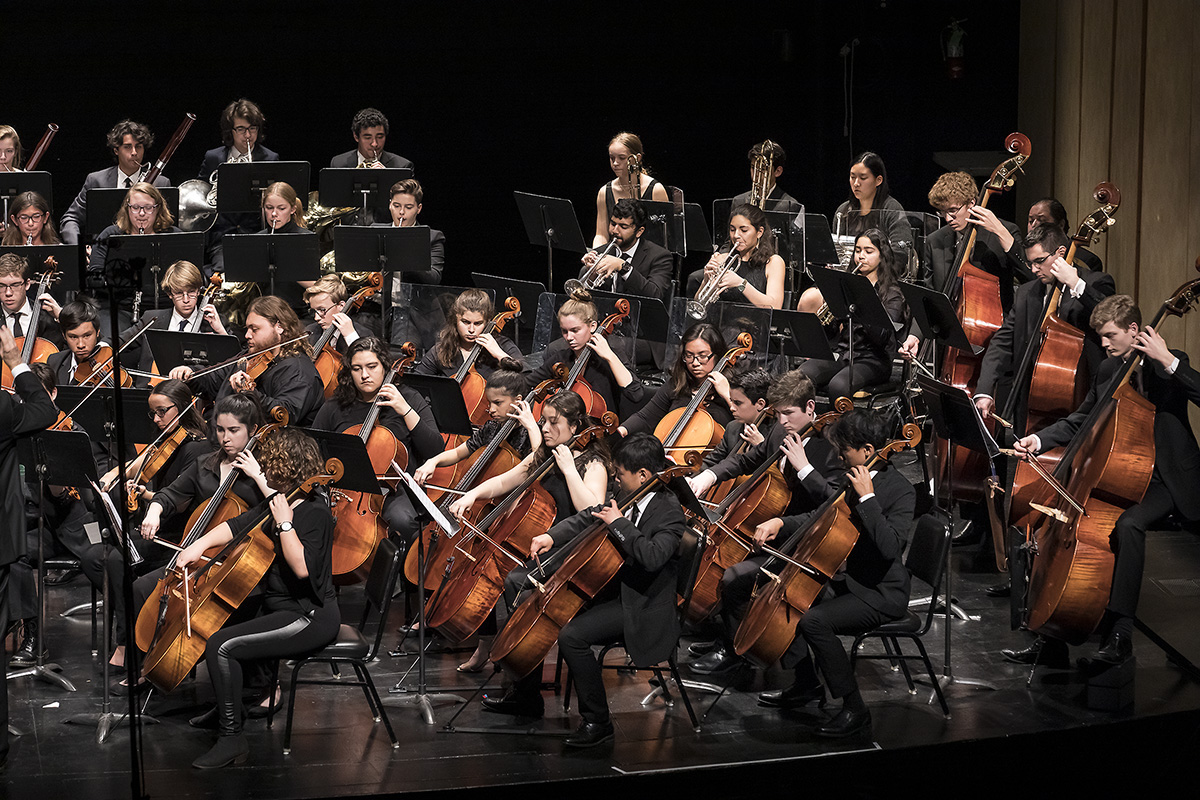 The programming for the Santa Barbara Symphony's milestone 70th anniversary has resulted in a sensational and supremely successful season, a nine-month musical journey that has weaved together a variety of collaborative explored genres and cultural traditions. Concerts have cut a wide swath across and beyond what is traditionally considered classical music, including such uniquely Santa Barbara highlights as the return of Carmina Burana in partnership with both the State Street Ballet and the Choral Society; the premiere of an Elmer Bernstein score arranged by his son; the world premiere of a multimedia piece by Santa Barbara-raised composer Cody Westheimer that pays homage to the region's centuries of Chumash heritage and the newly-expanded San Marcos Foothill Preserve; another premiere – jazz trumpeter Ted Nash's arrangement for a jazz trio and orchestra in connection with his annual residency at the Santa Barbara Museum of Art; an all-John Williams program complete with stories shared from the stage by the nine symphony musicians who have recorded with the legendary film composer; artistic collaborations with the Ensemble Theatre Company, and more. 
And the season isn't even over yet.
Platinum Sounds: The Symphony Turns 70, with a pair of performances on May 13-14, spotlights the ensemble's own principal players in Concerto Grosso by American composer Jonathan Leshnoff, which was commissioned for the Symphony's 60th anniversary a decade ago, along with Mendelssohn's "Violin Concerto" featuring multi-Grammy nominee Philippe Quint as soloist, and Brahms' monumental "Symphony No. 1" to close out the subscription series. Then on June 15, singer and pianist Tony DeSare and the symphony star in a one-night-only performance – "An Evening with Sinatra." The audience and musicians will get to relive magical moments of the '40s, '50s, and '60s when swing was king and Sinatra was the "Chairman of the Board," ruling the crooner crowd unconditionally. It's the kind of thing that might have Ol' Blue Eyes himself stirring in his eternal slumber at Palm Springs' Desert Memorial Park.
Understandably, the folks at the Symphony's administrative office are proud.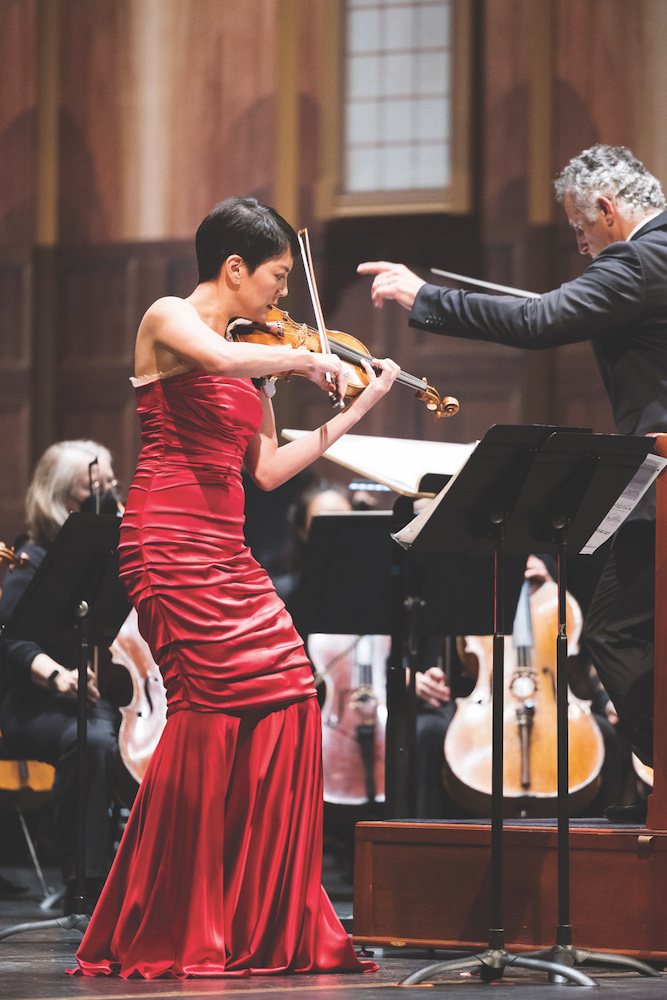 "Just an hour ago we were looking back at the season and all that has happened – the premieres, the collaborations, the guest artists, and shining the spotlight on our local artistic and creative community – and feeling a lot of exhilaration," Kathryn R. Martin, President and CEO, said Monday afternoon. "It's been quite a milestone, but I feel like we are only scratching the surface about what can be created here in Santa Barbara. Collaboration is becoming a big part of our DNA."
Martin noted that the community is still coming back out of COVID, so the symphony can't take things for granted as in the so-called before days, when organizations could accurately predict and forecast how audiences would respond.
"Every month is different," she said. "We don't have trends. We don't have data because what was true in the past doesn't really matter anymore."
So it's even more heartening, Martin said, that not only have subscriptions risen significantly over the previous year, but the symphony has attracted more first time paid attendees during the 2022-23 season than in its history.
"That's really exciting, and something to build upon, because we're here to provide a service to the community. So the more people that are benefiting from it, the more people that attend and are moved by this experience, the more we are living our mission, and the closer the connection will be to our nonprofit organization."
Beyond all the hoopla surrounding premieres, that community connection is paramount to the Symphony's success and its survival, as attracting newcomers and creating longtime fans are part of sustainability. The increasing numbers of individual donations, including many first-time donors, also attest to that success.
"I love it when a classical music aficionado comes up after a concert and shares that they had no idea the symphony was so good," Martin said. "But even better is when someone at their concert tells me they had a lot of fun, and that the symphony isn't scary after all. They usually turn into future subscribers."
Part of what is making the symphony more accessible is the Symphony's extensive and far-reaching educational program, which includes the Music Van Music Education Program for 3rd grade students, which is winding up its academic year, and three performing ensembles – all growing programs that trade glamor and glitz for the nitty-gritty of music making.
New last season was the opportunity for all participants to attend the symphony concerts with their families for free.
"I just love looking out at the audience and seeing those young faces," Martin said. "They have invested in learning how to play a musical instrument and to work together. And they are our audiences and our donors of the future."
The ensembles close out their curriculum with concerts over the first weekend of May, with the Camerata Ensemble & Philharmonia Orchestra playing Saturday, May 6, at La Colina Junior High in a program featuring music inspired by motion pictures, jazz, classical favorites, and dances from around the world. Plus, on May 7 the Santa Barbara Youth Symphony, conducted by Westmont's Daniel Gee, in a collaboration that features the Westmont College Choir, will perform works by Saint-Saens, Wieniawski, and Handel, plus music from The Lord of the Rings.
Auditions for the Youth Ensembles for the 2023-24 academic year are just around the corner, taking place on June 10-11. But first everyone is invited to the free concerts, which Martin said can be even more moving than the professional symphony's concerts.
"It's a very inspiring weekend for the community. There will be a lot of happy tears."
Santa Barbara Symphony
Kathryn R. Martin, President and CEO
1330 State Street, Suite 102
(805) 898-9386
Donate now!
www.TheSymphony.org
(805) 898-8785
Development Manager: Juli Askew
Attendance and Support
Celebrating its 70th Anniversary, the Santa Barbara Symphony delivers artistic excellence through inspiring performances, outstanding music education programming and stewardship, and community collaboration, a pillar of The Symphony on- and off -stage.
"We benefit by having both high caliber, professional arts organizations and visionary supporters in this community who help us bring projects to fruition that would not be possible for one organization alone," emphasizes Symphony President & CEO Kathryn R Martin.
Located between the major metropolitan areas of Los Angeles and San Francisco, the Santa Barbara Symphony competes vigorously for funding. Even with sold-out performances, ticket sales cover less than 30% of the total operating budget. This is why The Symphony relies heavily on community donations.
Whether performing live onstage or inspiring youth through music education programs, the Santa Barbara Symphony unites the community through the common language of music. Donations can be made online, by phone, by mail, or through donations of stock.
Begin to Build a Relationship
We know you care about where your money goes and how it is used. Connect with this organization's leadership in order to begin to build this important relationship. Your email will be sent directly to this organization's director of development and/or Executive Director.
Our family has a deep appreciation for the enormously positive impact the Symphony's Music Van, Concerts for Young People, and especially the Youth Symphony have had on my wife and me when we were members many years ago, and on our three children, who continue to play viola, cello, and bass, even as adults now. That is why we have included a bequest for the Symphony in our estate plans, to help secure the future of the Symphony and the education programs that have so enriched our own family.
Mission
The mission of the Santa Barbara Symphony is to enrich the lives of Santa Barbara residents by producing and presenting the highest quality musical experiences performed with artistic excellence, which is accessible to the entire community; and to inspire a passion for symphonic music in the next generation of audience members, musicians and funders.
Key Supporters
Officers:
Janet Garufis, Chair of the Board
Christopher D. Harris, Treasurer
Michelle Richardson, Secretary
Dan Burnham, Chair of Governance
Kathryn R. Martin, President & CEO, Ex-Officio
Nir Kabaretti, Music and Artistic Director, Ex-Officio
Directors:
Todd Aldrich
Mashey Bernstein
Sarah Schlinger Chrisman
Stephen W. Erickson
Dr. Don Gilman
Nancy McAleer Golden
Sam Hedgpeth III
Palmer Jackson, Jr.
Rachel Kagano. Stern
Simon Knight
George Konstantinow
Isabelle Meyer Stapf
Anne Sage
Howard Jay Smith
Dr. Robert Weinman
Bethany Mennemeyer,
Orchestra Committee Chair, Musician Liaison