SBCC Foundation's 4th Annual Spring Forward! Gala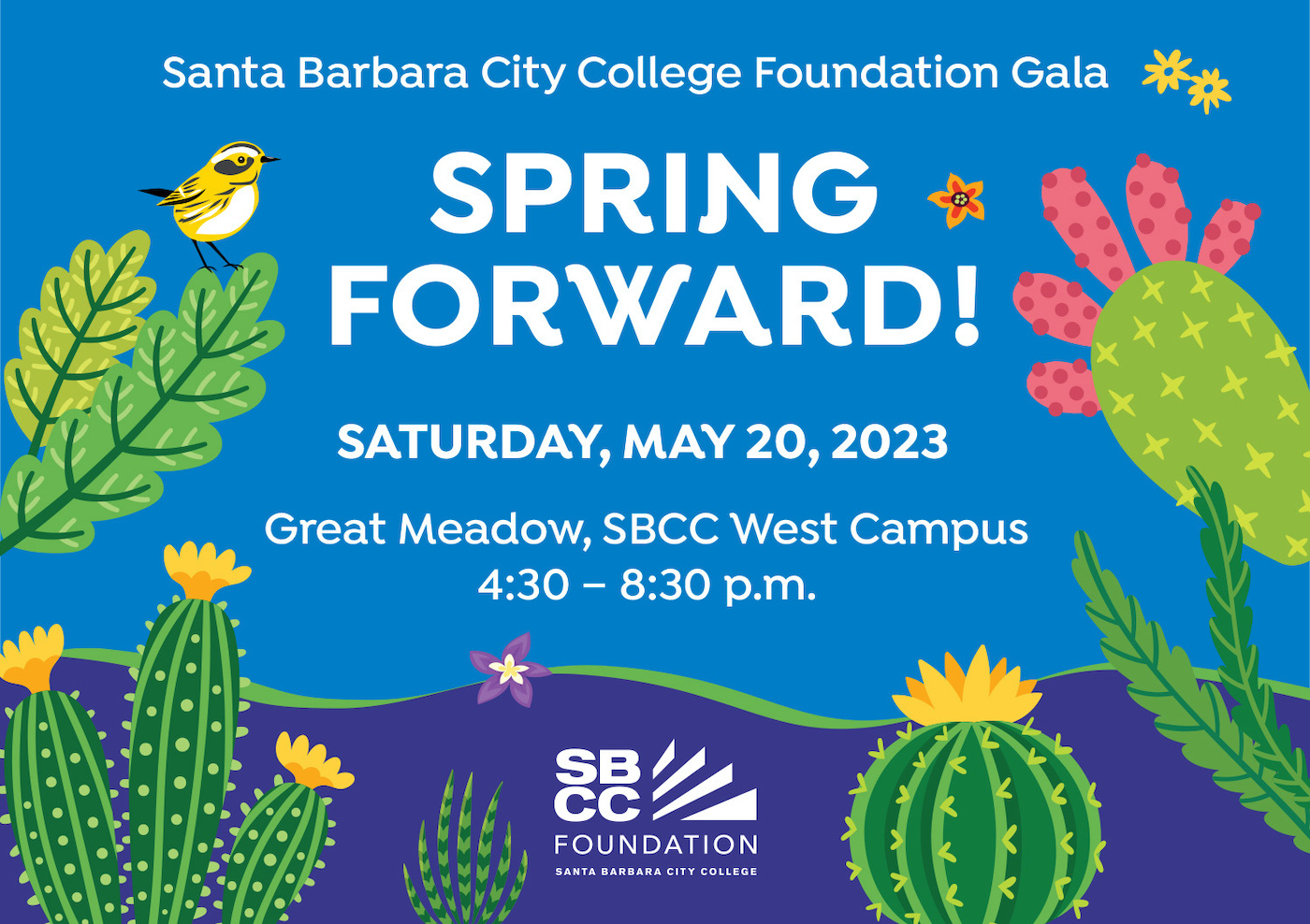 The SBCC Foundation's 4th annual Spring Forward! Gala will be held on Saturday, May 20, from 4:30 to 8:30 p.m. on the beautiful Great Meadow of SBCC's West Campus. All are welcome to join us for a spectacular evening celebrating our community's college and raising funds for the SBCC Promise, student success programs, scholarships, emergency grants, and more.
Gala guests will enjoy a cocktail reception with curated signature drinks and hors d'oeuvres, a delectable multicourse dinner with locally sourced ingredients and unforgettable entertainment, all while enjoying the incredible backdrop of the SBCC campus and Pacific Ocean.
We look forward to celebrating the many ways SBCC enhances life in our region—from making the SBCC Promise possible, to producing exceptional theater and art exhibits, to offering a wide array of education programs for the entire community.
Tickets and sponsorship opportunities are available—please visit the Spring Forward! Gala website for more information.
Spring Forward! Gala 2022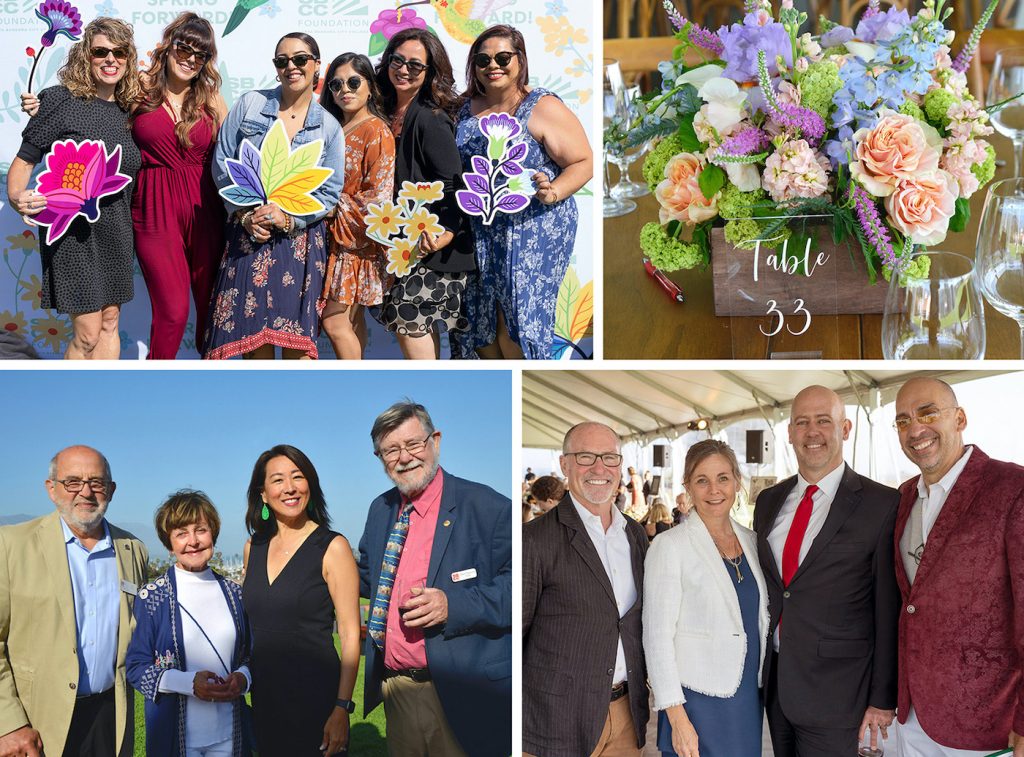 Donate now!
Mission
The SBCC Foundation has provided Santa Barbara City College with private philanthropic support since 1976, serving as the vehicle through which individuals and organizations may invest in the college and its students. As an independent 501c3 nonprofit organization and partner to SBCC, the SBCC Foundation provides more than $5 million annually for student success programs, scholarships, book grants, emergency funds, and other critical needs of the college. For more than four decades, the resources raised and managed by the SBCC Foundation have supported SBCC students as they prepare for careers, transfer to four-year universities, and pursue lifelong learning goals.
Begin to Build a Relationship
We know you care about where your money goes and how it is used. Connect with this organization's leadership in order to begin to build this important relationship. Your email will be sent directly to this organization's director of development and/or Executive Director.
The SBCC Promise has allowed me to find myself and has been incredibly helpful in my academic journey. By covering the cost of going to college for two years, I've been able to focus on my studies.
Be Part of the Education Solution
Donations to the Santa Barbara City College Foundation will fund programs like the very one that helped Alberto "Berto" Lule realize his dream of having a career in art history. The Foundation is also currently striving to make the SBCC Promise a permanent offering, and works continually to improve and expand access to a greater share of the Santa Barbara community. The cost of one student's participation in the SBCC Promise varies with the student and their course of study, but currently ranges between $2,500 and $5,000.
Key Supporters
Laurie Ashton & Lynn Sarko
Leslie & Ashish Bhutani
Roger Durling & Daniel Launspach
Coleen & Ted Friedel
Perri Harcourt
Bruce Heavin & Lynda Weinman
Madeleine & Peter Jacobson
Irma & Morrie Jurkowitz
Lillian Lovelace
Kandy Luria-Budgor & Beno Budgor
Sara Miller McCune
John C. Mithun & Mercedes Millington
Maryan Schall
Frank Schipper &
Leslie Meadowcroft-Schipper
Herbert & Bui Simon
Geoff Slaff & Dale Zurawski
Judy & Jack Stapelmann
Rachel Kaganoff Stern
Scott Vincent
Merryl & Chuck Zegar