PATH: People Assisting the Homeless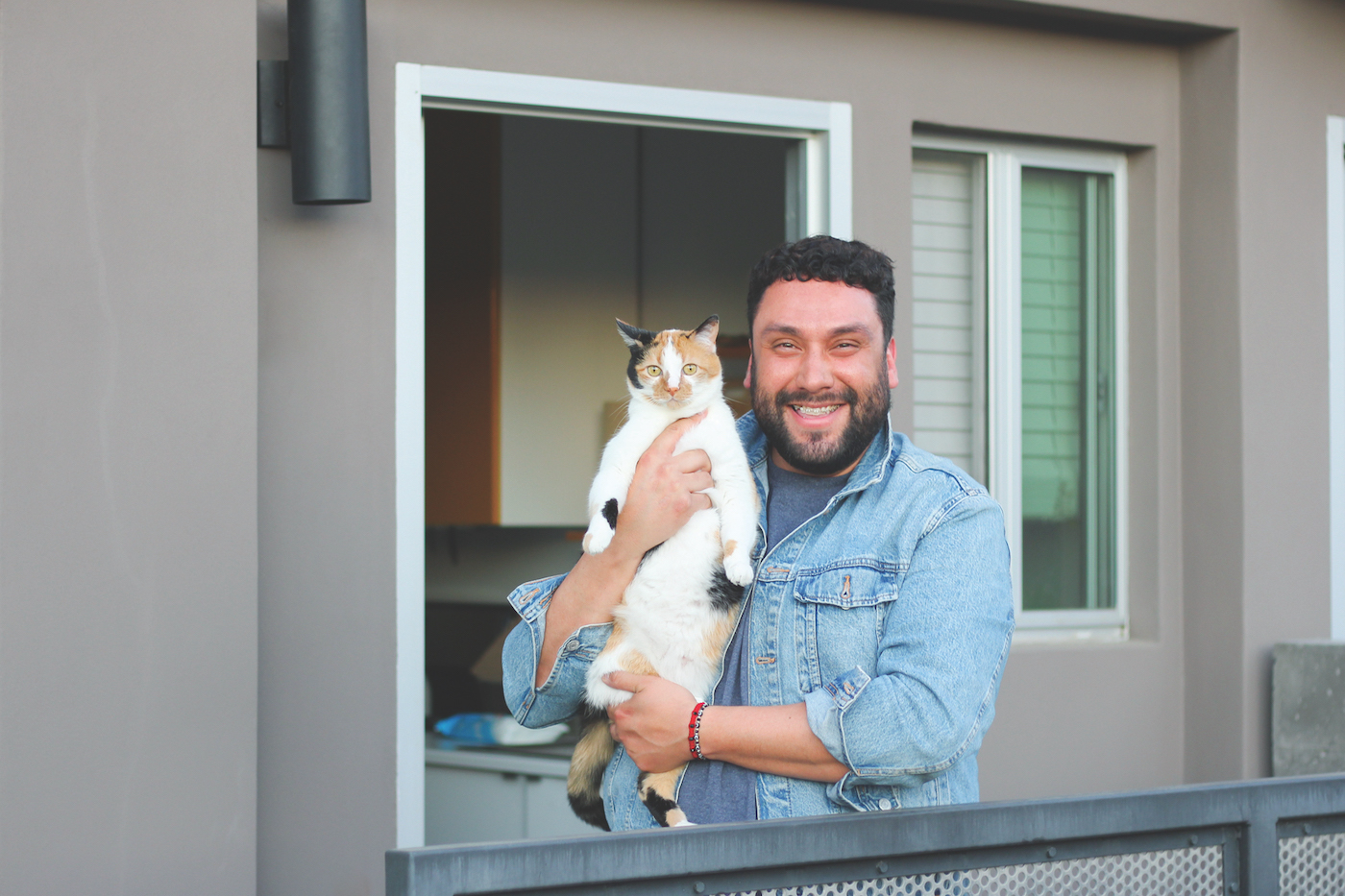 Homelessness has been growing in Santa Barbara, where last year nearly 2,000 people were living without shelter, a situation that has been very visible as evidenced by the number of encampments encroaching along railroad paths, roadsides, and waterfronts throughout the county. The same story exists in virtually every corner of California in what increasingly seems an intractable problem. So, the concept of an organization having a mission to end homelessness in California might seem like a quixotic pursuit.
But PATH has both a purpose and a plan.
"Absolutely we can end homelessness," said Katie Tell, the Chief External Affairs Officer for PATH – an acronym for People Assisting the Homeless – which operates 60 locations across five regions, from San Diego to the Bay Area, including a major center in Santa Barbara. "We're doing it every day. We end homelessness for thousands of people every year, so we know exactly what it takes."
That means everything from the most obvious solution – providing an affordable place to call home – to a wide variety of services geared toward making that happen and sustaining the support people need to stay housed.
"Affordable housing is the answer, but we also know that supportive services are critical," Tell said. "Whether that's financial assistance, healthcare, mental healthcare, job skills, we have a way to address it."
Here in Santa Barbara, the most visible part of the organization's approach is PATH Santa Barbara's 100-bed interim housing site, which has been in operation since 2015. The facility is a far cry from the typical homeless shelter, where folks have to line up for entry at the end of a day, scramble for a bed, grab a warm meal, and a night's sleep before being required to leave the next morning.
"What we operate is interim housing," Tell explained. "People are there as much as they need to be, and know that they've got their bed, a storage space, showers, support services, three meals a day, all right there on site – a safe home for as long as they need it."
Last year, 65 people transitioned from the Cacique Street site into permanent housing, taking advantage of PATH's programs to find ways to increase their income, sign up for benefits that they need, and to eventually start to navigate the housing search process.
"People need specialized care in all sorts of ways," Tell shared. "So we partner with a whole host of other nonprofits that are doing really good work from healthcare providers, domestic violence service providers, substance use specialists, and more. We make sure that our clients get whatever support they might need to help them on that path toward stability."
But PATH's efforts to manifest its mission don't end at the shelter's door. To address those who are living unsheltered on the streets, the organization has a full-time outreach worker meeting people where they are, Tell mentioned.
"They're walking through neighborhoods, parks, and the beaches, connecting with folks living outdoors, providing food and clothing, with the ultimate goal of helping them sign up to receive services – and either come into interim housing or transition directly into a permanent housing unit. Some folks that do come into our center just need some short, time-limited financial assistance with the security deposit, and we can help with what we call rapid rehousing."
"When someone contacts PATH, they are met with housing navigation staff members whose sole purpose is to help them from wherever they are, through navigating the housing search process, right up until lease signing," Tell said, "and even beyond that. When they move into a new home, we provide a Welcome Home kit, with sheets and towels and pots and pans and detergents and linens. It's all about making sure they have whatever they need to remain happy, healthy, and stable in their new home."
To help fund those efforts, PATH is hosting its second annual "A Toast to Home" benefit event on June 3 at Sunstone Winery in Santa Ynez. All are invited to enjoy an evening of local wine, dinner, music, and a live auction in the vineyard in support of PATH's work to end homelessness in Santa Barbara. All proceeds from the festival go toward supportive services for Santa Barbara community members, increasing the organization's capacity. General Admission tickets are $150 and include wine tasting, music, and dinner. VIP tickets start at $300 and include a special VIP reception an hour in advance as well as transportation to and from the site. Additional VIP grape stomping tickets – so you can channel your inner Lucille Ball – are also available.
"It's a beautiful outdoor evening where our supporters get to enjoy great food, wine, and music, and also hear stories of the folks that we're helping move home," Tell expressed. "It's just a really impactful night."
PATH provides a plethora of other ways to help financially – with ideas ranging from $1,000 to furnish a home to $25 for a hygiene kit – and volunteering opportunities. Donors of dollars and time can rest assured their efforts are efficiently paying off as PATH has evidence that its formula works, Tell said. The proof is in the pudding provided by the pandemic.
"The more these programs are funded, the more results we see," Tell said. "COVID was a perfect example: The emergency funding that came from the federal government allowed us to scale up all the work that we were already doing, and we saw even greater results."
So, yes, homelessness is solvable. It just takes will.
PATH
(805) 979-8710
www.pathsantabarbara.org
Donate now!
Mission
Our mission is to end homelessness for individuals, families, and communities. PATH envisions a world where every person has a home. Our values include creative collaborations, strategic leadership, empowerment for all, and passionate commitment.
Begin to Build a Relationship
We know you care about where your money goes and how it is used. Connect with this organization's leadership in order to begin to build this important relationship. Your email will be sent directly to this organization's Director of Development and/or Executive Director.
This is what enjoying your own home looks like! Now that Lexy has her very own apartment, she has been enjoying hobbies like crocheting and painting. "Looking back, I know I'm a strong woman after living on the riverbed and facing many challenges. Connecting with PATH and moving into this apartment has restored my sense of hope for my family and me, for that I am thankful.
Creating a PATH to Permanent Housing
The homeless crisis in Santa Barbara County is chronic and for 2024, PATH's overall fundraising goal is $500,000 – $650,000. PATH Santa Barbara's Outreach Program promises an even more proactive street-level mission. Being able to add a van would provide PATH's outreach worker much-needed mobility in the field and adds another $150,000 to the PATH needs list.  
"What we're advocating for is a bit more flexibility so that we can meet people where they are," says Jennifer Hark Dietz, PATH CEO.
Key Supporters
Sue Adams
Mark Asman
Don Bushnell
Nancy Fiore
Ron & Carole Fox
Geoff Green
Brian McTeague
Juliana Minsky
Dave Peri
Sheridan Taphorn
Dylan Ward
Devon Wardlow
Victoria Ward
Richard Hunt
Daniel Lane
Paul Vit
Denny & Bitsy Bacon
Don & Kelley Johnson
Laura Menicucci
Mike & Fran Lewbel