United Way Celebrates a Century of Service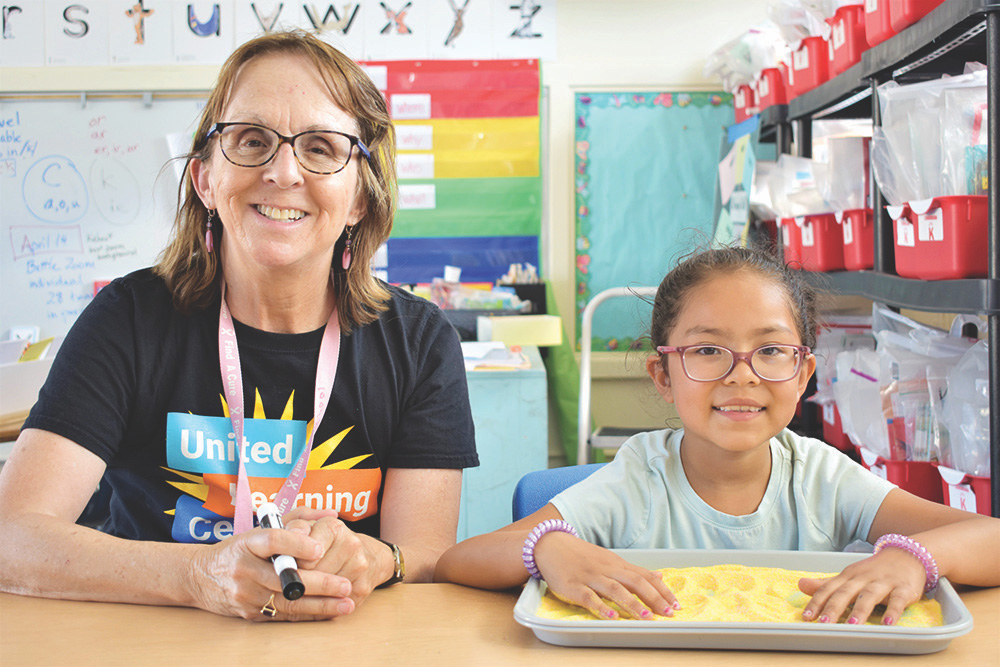 As might be expected with an organization that has been around for 100 years, there have been a lot of changes at United Way of Santa Barbara County (UWSBC) over the course of a century of service that began in 1923. Originally known as the Santa Barbara Community Chest, the nonprofit's model focused almost exclusively on raising and distributing funds to support worthy causes in the area. Reimagining – sparked by the growth in its programs and partnerships – led the organization to diversify its approach by building community partnerships and delivering direct programs and services to residents throughout Santa Barbara County.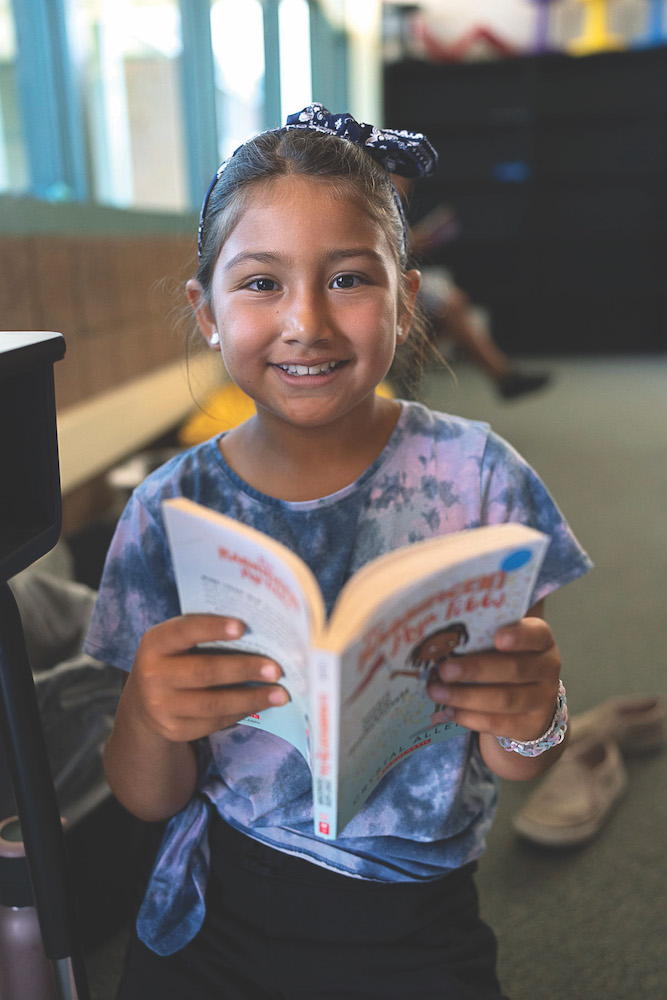 In the wake of the twin disasters of the Thomas Fire and Montecito debris flow, UWSBC expanded its approach to include crisis response programs and initiatives to rapidly respond to a massive increase in need. When the COVID-19 pandemic struck, UWSBC was ready, again marshaling its resources, leadership, and collaborative partnerships to develop programs supporting thousands of local families with emergency childcare services, remote and hybrid learning support, and rental and utility assistance.
Throughout the century and through all the growth, United Way has stayed steadfast in its focus on core issues of concern to the community, largely education and financial empowerment, with an eye toward addressing ever-evolving needs. That commitment, as well as a focus on research-driven programs that provide significant, measurable results, has helped UWSBC remain a key leader in local efforts to empower children, families, and communities through its unique collaborative programs and initiatives, partnership convening efforts, volunteer development, and funding.
"The beauty of the flexibility of our model is that we're able to quickly address any major issues within our scope of work that suddenly arise," says President and CEO Steve Ortiz, who joined UWSBC in 2005. "There's recognition and trust in our brand, strength in our existing relationships, and faith in our ability to coordinate large efforts in a way that allows all the players in a robust collaboration to employ their best resources."
Those partnerships and collaborations will be a big focus when early next month, the nonprofit officially marks its milestone century of service with United Way's 100th Anniversary Celebration. The engaging evening fundraiser, UWSBC's biggest of the year, is slated for Santa Barbara Historical Museum on Thursday, June 1, when guests will enjoy an elegant dinner, dancing to live music, and a program that includes a video tracing decades past, and honors many of the longstanding partners and philanthropists that have made turning its mission into reality possible with a presentation of community awards.
"It's meant to be a celebration of our history and a 'thank you' to people and organizations that have been involved throughout the decades of our organization," Ortiz said.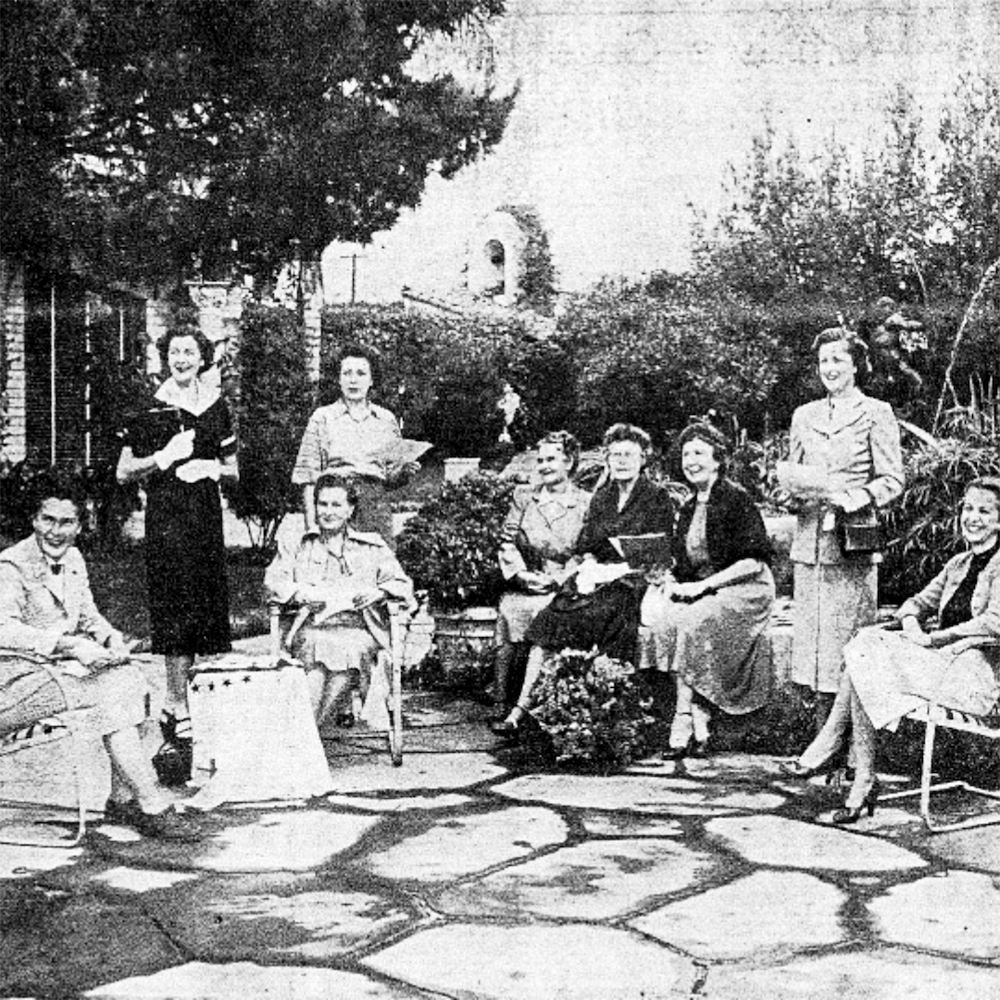 "Thanks to our partners and supporters, we've experienced incredible growth, and we're looking forward to celebrating this century of service alongside those who made it possible."
Many local organizations, service agencies, businesses and community volunteers will be recognized at the event, which will celebrate United Way's growing network of partners here in Santa Barbara County. But the event will also bring together corporations, philanthropists, volunteers, service agencies, and nonprofits – and even those who have received services in the past to honor a century of partnership and service here in Santa Barbara.
"It's going to be unique in the comprehensiveness of the people who attend due to the nature of United Way," said Marina Gutierrez, UWSBC's Grants and Communications coordinator. "Our base of volunteers, donors, supporters and organizations is large – basically everyone in Santa Barbara. So, in a lot of ways, it's also a celebration of Santa Barbara's philanthropic and service community as a whole, just due to how expansive and extensive our network is. It'll be a really fun gathering of all different types of people."
In the meantime, Ortiz has his attention on keeping United Way vital and flexible to face the next century of service.
"We're celebrating a hundred years, but this organization is gonna be here forever," he said. "Our goal is to continue to provide the programs and initiatives that our community will need in the future. We have the flexibility as an organization, and the support of our community, to make the adjustments needed to support those most in need at the right time. That's our future focus."
More information, sponsorships, and tickets are available online at www.unitedwaysb.org/anniversary-celebration, or by calling or emailing Gutierrez at (805) 882-0505 or mgutierrez@unitedwaysb.org.
Donate now!
Mission
Our mission is to enrich the lives of children and families and build resilient communities by leading local programs and partnerships that improve school readiness and academic achievement, financial empowerment, and crisis response and recovery.
Begin to Build a Relationship
We know you care about where your money goes and how it is used. Connect with this organization's leadership in order to begin to build this important relationship. Your email will be sent directly to this organization's Director of Development and/or Executive Director.
Decades of Support
What I appreciate most about United Way's approach to programming and outreach is that there is an organizational insistence on engaging the whole community. What that means for me personally is that United Way makes it fun and easy to support Fun in the Sun as it encourages more direct donor involvement with the program. This gives me a hands-on and close-up view of the work being done to support both our public schools and students. United Way makes it easy for donors to access all the programs and it involves members of our community at all levels in contributing, volunteering, and active learning about how we can collectively make our wonderful city and county an even better place for all.
The Next 100 Years
In addition to its celebration of the 100-year anniversary alongside the volunteers, staff, partners, and supporters who have made the milestone possible, United Way of Santa Barbara County is also undertaking its first endowment campaign since 1982. 
"Our success in launching new programming and establishing new projects and partnerships are a benefit of that campaign 40 years ago," President & CEO Steve Ortiz says. "With an evolving community, we need to prioritize maintaining UWSBC's responsive and innovative programmatic infrastructure to adapt to changing needs. Endowment gifts or special anniversary donations will help UWSBC to stay strong for the next 100 years and sustain our impact on behalf of individuals, children, and families countywide."
UWSBC Board of Directors
Cliff Lundberg, Chair
Vice President Emeritus, Westmont College
Diane B Doiron, CLU, Vice Chair
Owner, Doiron Financial Associates
Susan Hersberger, Vice Chair
Retired Public Relations Executive
Leo Hamill, Treasurer
Senior Vice President/Regional Manager, City National Bank
Steve Ortiz, Secretary
President & CEO, United Way of Santa Barbara County
Rick Scott, Immediate Past Board Chair
Nonprofit Executive
Tim Armour
Retired Executive
Sue Birch
Retired Educator
Lance Connor
Reliable Engineering Services
David Flattery
Vice President of Business Development, DuPont Displays
Robert Hollman
Commercial Real Estate Developer & Owner
Alex Koper
President & CEO, MoXi, Global Mortgage Group
Shari Liu Fellows
Co-Founder/Principal, The Grayson Agency
Terri Maus-Nisich
Assistant CEO, County of Santa Barbara
Art Merovick
Retired Executive
Kevin Nelson
Director of Corporate Compliance, Cottage Health
Patrice Ryan
Retired Executive