Santa Barbara Education Foundation Brings Hope to Students by Raising $110,000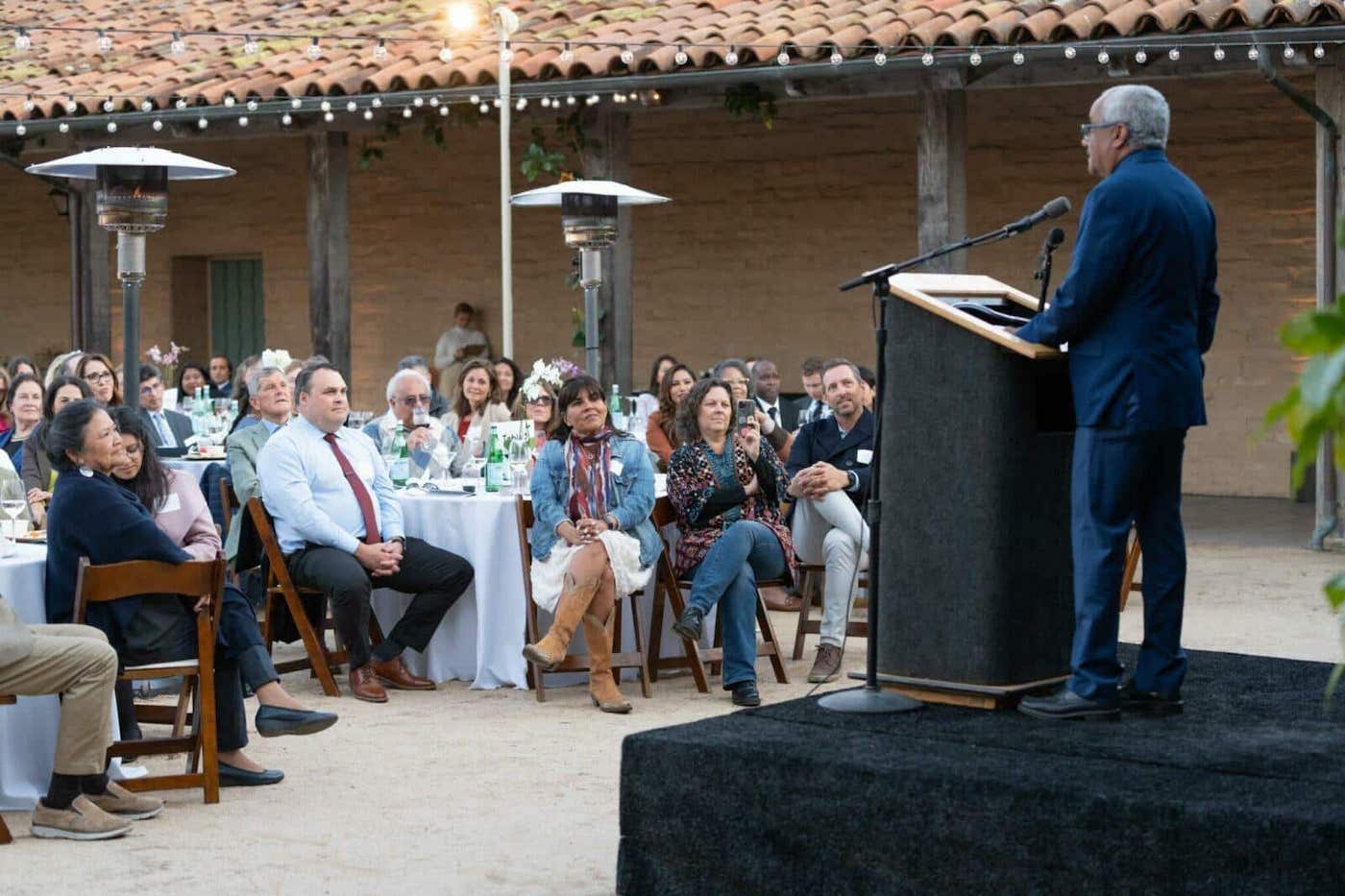 On Thursday, May 5, the Santa Barbara Education Foundation hosted the Hope Awards to celebrate individuals and programs supporting students in the Santa Barbara Unified School District.
The annual event raised over $110,000 in funding for the Santa Barbara Education Foundation to continue making a positive impact on SB Unified student outcomes.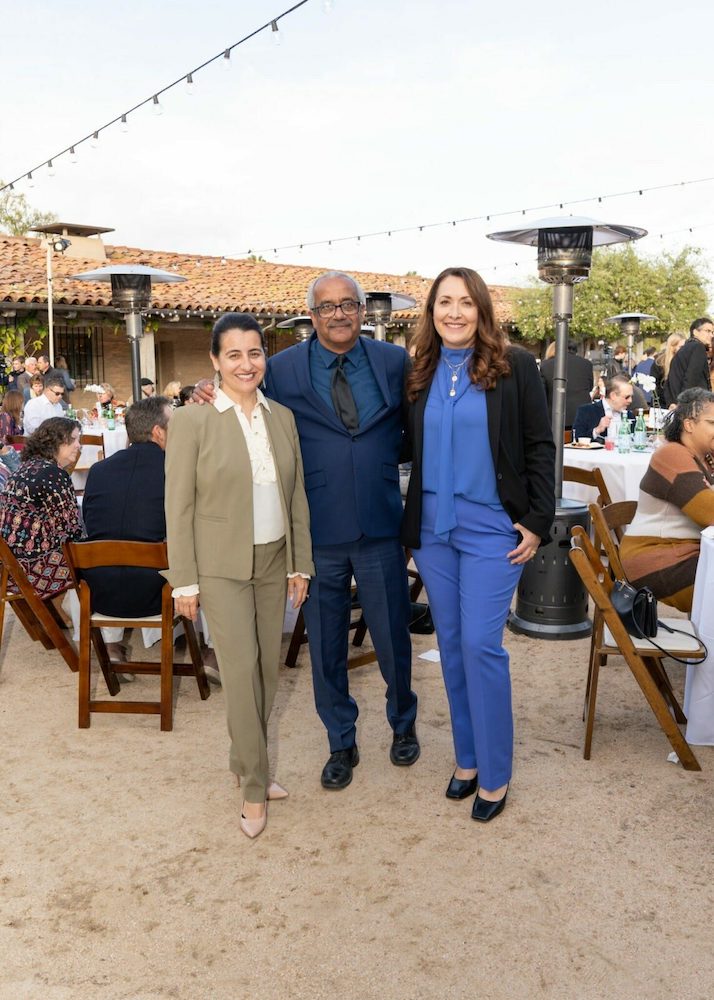 Over $55,000 of the proceeds will go towards Teacher Grants, which fund the purchase of much-needed, project-based supplies and tools, and encourage the development of creative and innovative teaching in the Santa Barbara Unified School District.
A performance by the La Colina Junior High School Advanced Band kicked off the festivities, and culinary arts students from Santa Barbara, San Marcos, and Dos Pueblos high schools served a variety of salads, savory treats, and desserts. High school students Kavya Suresh and Isa Mireles took to the stage to serve as the evening's emcees. More than 150 attended the 2023 Hope Awards which was held again this year at the Santa Barbara Historical Museum.
Although the event highlighted the contributions of Santa Barbara Unified students and teachers, it also honored former San Marcos High School Athletic Director Abe Jahadhmy and State Senator Monique Limón for their work on behalf of local students.
Honoree Abe Jahadhmy has been a coach and educator in the community for over 35 years. Abe began working with local youth at the Goleta Boys and Girls Club in 1975. After earning his credential, he began teaching and coaching at San Marcos High School. In 2004, he became the Athletic Director for San Marcos High School, where he continued to help guide student-athletes until his recent retirement.
When accepting the award, Jahadehmy stated, "There is nothing I'm more proud of in my life than being able to influence youth that I worked with to give back to the community. Whether it's financially, volunteering, or being there to have empathy for people that need support, that's the most important thing that I could have given."
Honoree Monique Limón, who was born and raised in Santa Barbara, has always prioritized education and has worked continuously to serve her community as an educator, leader, and advocate.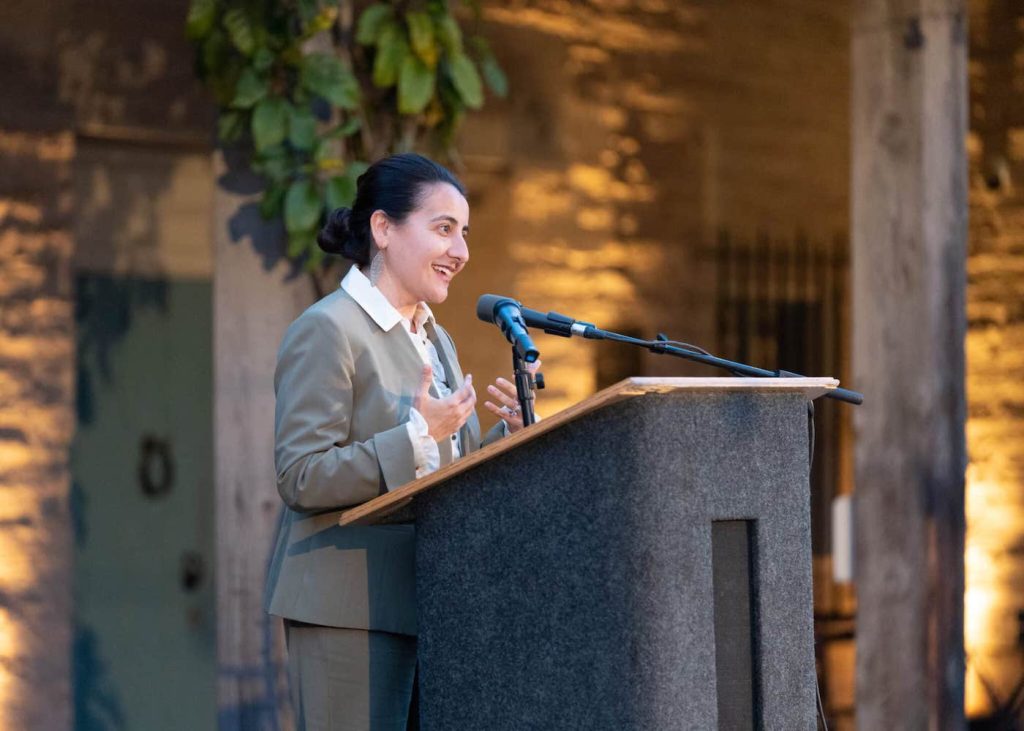 In her acceptance speech, Limón shared "I am someone who had incredible teachers in our schools who believed in me, who pushed harder to ensure that I would succeed. I am someone who at the core has the belief that investment, human investment, yields community outcomes."
She concluded by saying, "We don't forget, ever, the teacher who made an impact on us. And that is what tonight is about, ensuring that we give the resources to those teachers."
The Santa Barbara Education Foundation wishes to recognize and thank Hope Award sponsors, including Pillar Sponsor: SAGE Publishing; Visionary Sponsors: Griffith and Thornburgh; Ambassador Sponsors: Atkinson, Andelson, Loya, Ruud & Romo, Chevron, KBZ Architects, Raymond James, RHS Construction, Santa Barbara City College Foundation, and Santa Barbara Historical Museum; Champion Sponsors: Cottage Health Systems, DA Davidson, Dennis Thompson Architect, Tisha Ford, Hohbach-Lewin, M.F. Strange & Associates, Montecito Bank & Trust, Montecito Journal, Pueblo Radiology Medical Group, and Schipper Construction.
Santa Barbara Education Foundation promotes private support of Santa Barbara's public education system, serving over 12,500 students in 19 schools. For more information, visit santabarbaraeducation.org.
Donate now!
Mission
Santa Barbara Education Foundation (SBEF) provides and supports programs that enrich the academic, artistic, and personal development of all students in the Santa Barbara Unified School District.
Begin to Build a Relationship
We know you care about where your money goes and how it is used. Connect with this organization's leadership in order to begin to build this important relationship. Your email will be sent directly to this organization's director of development and/or Executive Director.
I have always been impressed with Keep the Beat as it fosters a love of music in children that can last a lifetime. I learned to love music when I was young and wanted to help our young folks experience that same love in their formative years.
Helping Teachers Help Students
The agenda for the 2022/2023 school year is to close the gap and achieve more funding for Teacher Grants while focusing on literacy development and mental health. Despite the $223,000 gap that the Santa Barbara Education Foundation is currently experiencing, their diligence and thoughtfulness bear every single student in mind.
You can help countless students like Bella find their voice.
Key Supporters
Arnesen Family Foundation
Timothy and Louise Casey
Andrew and Mary Jane Cooper
Daniel and Mandy Hochman
Elaine F. Stepanek Foundation
James S. Bower Foundation
John L. Carleton Foundation
Senator Monique Limón
J.M. Lind
Superintendent Dr. Hilda Maldonado
Sara Miller McCune
Mithun Family Foundation
Mosher Foundation
Santa Barbara Foundation
Nick Rail
April Thede
Towbes Foundation
Walter J. & Holly O.
Thomson Foundation
Wood-Claeyssens Foundation
Zegar Family Foundation