UCSB Arts & Lectures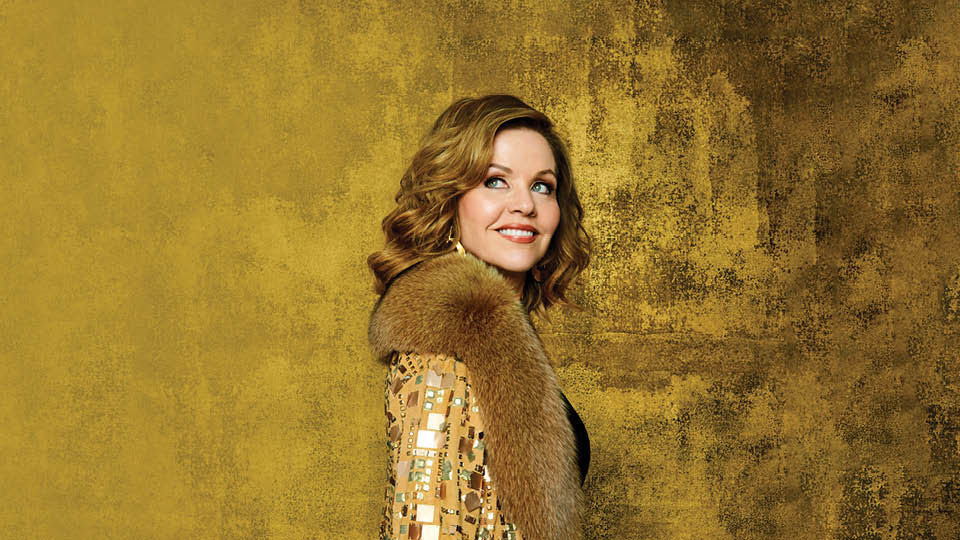 From DakhaBrakha and The Linda Lindas to Lang Lang and Ballet Preljocaj, UCSB Arts & Lectures' 2022-2023 season included a luminous lineup of both world-renowned and up-and-coming musicians in a variety of genres, dance companies of far-reaching dimensions, and a full slate of forward-thinking and timely speakers and spoken word artists. 
The season was a smashingly successful one that welcomed audiences back indoors in full force, eventually even unmasked as pandemic regulations and fear eased.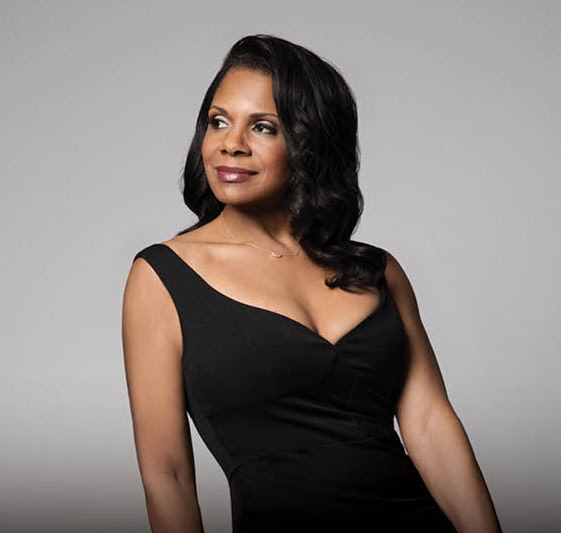 But to quote Bachman–Turner Overdrive, "You ain't seen nothing yet."
Not that A&L is into comparisons, but the impressive team at the seaside campus has booked a real boffo season for 2023-24, with the details unveiled just last Monday evening at a donor and patron event at the Santa Barbara Club. Nearly 50 major events were announced at the late spring soirée, covered by Arts & Lectures' 12 fixed series packages: Dance, Great Performances A, Great Performances B, Great Performances Suite, Word of Mouth, Global Sounds, Jazz, Americana, Hear & Now, Speaking with Pico, Vanguard, and Earth, Air, Fire & Water.
Highlights include two different performances featuring 2023 Pulitzer Prize-winner Rhiannon Giddens, who just wound up her thrilling turn as Artistic Director of the 2023 Ojai Festival less than 24 hours before the season reveal party. Giddens will appear with both the Silkroad Ensemble and with her own band on different dates. Recitals by big Broadway stars Audra McDonald and Kristin Chenoweth are also on the bill of fare, as are dance performances by four touring institutions as well as the directorial introduction of New York City Ballet principal dancer Tiler Peck & Friends. Jazz concerts on the new season's slate range from keyboard-composing legend Herbie Hancock to newcomer Samara Joy, who became the second-ever jazz artist to claim the Grammy award for Best New Artist earlier this year.
In the classical corner, there are concerts with superstar soprano Renée Fleming, the uber-ambitious Kronos Quartet – marking its 50th anniversary with a program of new commissions and signature works – and the supergroup-style trio of Jean-Yves Thibaudet, Lisa Batiashvili, and Gautier Capuçon, plus the U.S. premiere of a new work by composer Thomas Adés co-commissioned by UCSB Arts & Lectures for the Danish String Quartet.
In the books bin, best-selling authors Abraham Verghese, Lauren Groff, and Adam Grant will share their works and their words, while such lecturers as optimistic climate scientist-writer Dr. Ayana Elizabeth Johnson and Artificial Intelligence experts Nita Farahany and Nicholas Thompson will endeavor to inspire.
And that doesn't even count the new season of A&L's Justice for All programming initiative dedicated to presenting courageous leaders who address issues of social justice, which will be announced in the fall, as will A&L's Thematic Learning Initiative, which presents workshops, writing contests, screenings, roundtables, and book giveaways that take the impact of A&L programming deeper into the lives of community members. Also yet to be announced are the ¡Viva el Arte de Santa Bárbara! series of residencies, which share the rich cultural heritage of Latin America, serving more than 15,000 students and community members each year.
At the season reveal party, Miller McCune Executive Director Celesta M. Billeci unabashedly said the "beautiful" 16-year-old co-produced series is the best thing that Arts and Lectures does.
"Community is at the heart of everything we do at Arts & Lectures," Billeci said in the season announcement release. "The experience of coming together in person is more important now than ever. The extraordinary breadth and depth of our programming in 2023-2024 offers an unparalleled opportunity to experience vital connection. Gathering to witness great performers and engage in meaningful dialogue with cultural leaders sparks a joy for which there is no substitute."
But beyond the entertainment and engagement aspect, UCSB Arts & Lectures' mission includes an educational aspect as no small part of its mission. During the 2022-23 season, the organization's education programs reached nearly 25,000 students and lifelong learners across Santa Barbara County via more than 100 workshops, master classes, lectures, panel discussions, and other education sessions. In addition, 4,400 UCSB students engaged with visiting artists and speakers in the classroom, while 8,700 K-12 students were served, including 3,000 fourth to sixth graders that participated in A&L's Arts Adventures bus-in program at the Granada Theatre.
Arts & Lectures aims to serve even larger swaths of the community in the upcoming academic year.
Orders for series subscriptions started being processed on Tuesday, but it's not too late to partake of the largesse on a larger scale, as single tickets won't go on sale until August 4. Subscribers save up to 25 percent with one of the curated series options or can curate a Create Your Own series of four or more events to save 10 percent.
But even more so, it's sponsorships that makes what A&L accomplishes possible, as support above and beyond purchasing tickets to events is vital to UCSB A&L achieving its mission. The Circle of Friends levels start as low as $500, which includes recognition in select A&L publications and digital media and invitation to a member appreciation event. A $1,000 donation adds membership in the UCSB Chancellor's Council, with all attendant benefits, including invitations to university events. A $2,500 gift comes with membership in the Producers Circle, affording VIP Ticketing Concierge Service and Priority Seating plus invitations to Producers Circle Receptions with featured artists and speakers, admission to the Intermission Lounge in the McCune Founders Room during A&L performances and lectures at the Granada, and access to next year's exclusive Season Announcement Party, as well as the opportunity to attend master classes and other educational activities. The Executive Producers Circle ($5,000) adds meet-and-greet opportunities with featured artists and speakers and invitation to a reception at a private residence with an artist, plus complimentary parking at all ticketed events at UCSB Campbell Hall and the opportunity to bring guests to a select A&L public event. The Leadership Circle ($10,000) provides additional tailored service and access based on the donor's interests.
UCSB A&L lovers can become even more engaged as a titled event sponsor, helping to defray the cost to keep tickets reasonably priced.
Visit https://artsandlectures.ucsb.edu for all the details and support opportunities.
Donate now!
Mission
To educate, entertain and inspire.
Begin to Build a Relationship
We know you care about where your money goes and how it is used. Connect with this organization's leadership in order to begin to build this important relationship. Your email will be sent directly to this organization's Director of Development and/or Executive Director.
Enriching Program at Santa Barbara's Doorstep
Arts & Lectures brings our community, the University, and its students an incredible array of artistic offerings that are unequaled in any other community of our size in this country. A&L always manages to present the kind of material that appeals to thousands – I don't know how they do it! Their robust education outreach, presented to both English- and Spanish-speaking audiences, enriches younger students immeasurably. We are incredibly fortunate to have such a varied and stellar program right here on our doorsteps!
Sustain Cultural Excellence in Santa Barbara
Arts & Lectures remains a beacon of hope in Santa Barbara, connecting art and education to the community. But they are still struggling with the impact of COVID-19 on their programs. Your support will allow Arts & Lectures to continue to play a pivotal role in the vibrancy of our community.
"Access for ALL is Arts & Lectures' suite of education and community programs, making inspirational, enriching, and dynamic learning opportunities possible for classrooms, campus, and the community," says Celesta M. Billeci, UCSB Arts & Lectures Miller McCune Executive Director.
Arts & Lectures hosts field trips for local K-12 students to see the most notable artists and thinkers of our time and also offers substantial discounts (and often even free admission) to students, as well as opportunities to learn from some of today's hottest musicians, renowned dancers, revered authors, and more.
Over the past few seasons, A&L has reached nearly 450,000 people and with your help they can offer life-changing opportunities and continue to transform the community.
Key Supporters
Advisory council members and leaders who have helped make A&L
a vibrant part of Santa Barbara:
Jody & John Arnhold
Loren Booth
Marcy Carsey
Marci & John Mike Cohen
Audrey & Timothy O. Fisher
Connie Frank & Evan Thompson
Martha Gabbert
Eva Haller
Luci & Rich Janssen
Dorothy Largay & Wayne Rosing
Kath Lavidge & Ed McKinley
Patty & John MacFarlane
Manitou Fund
Sara Miller McCune
Jillian & Pete Muller
Natalie Orfalea & Lou Buglioli
Maxine Prisyon
Heather & Tom Sturgess
Anne Smith Towbes
Sherry Villanueva
Lynda Weinman & Bruce Heavin
Bridget Yin & Russell Steiner
Merryl Snow Zegar & Charles Zegar