Dedicated Dads' Lead to Healthy Kids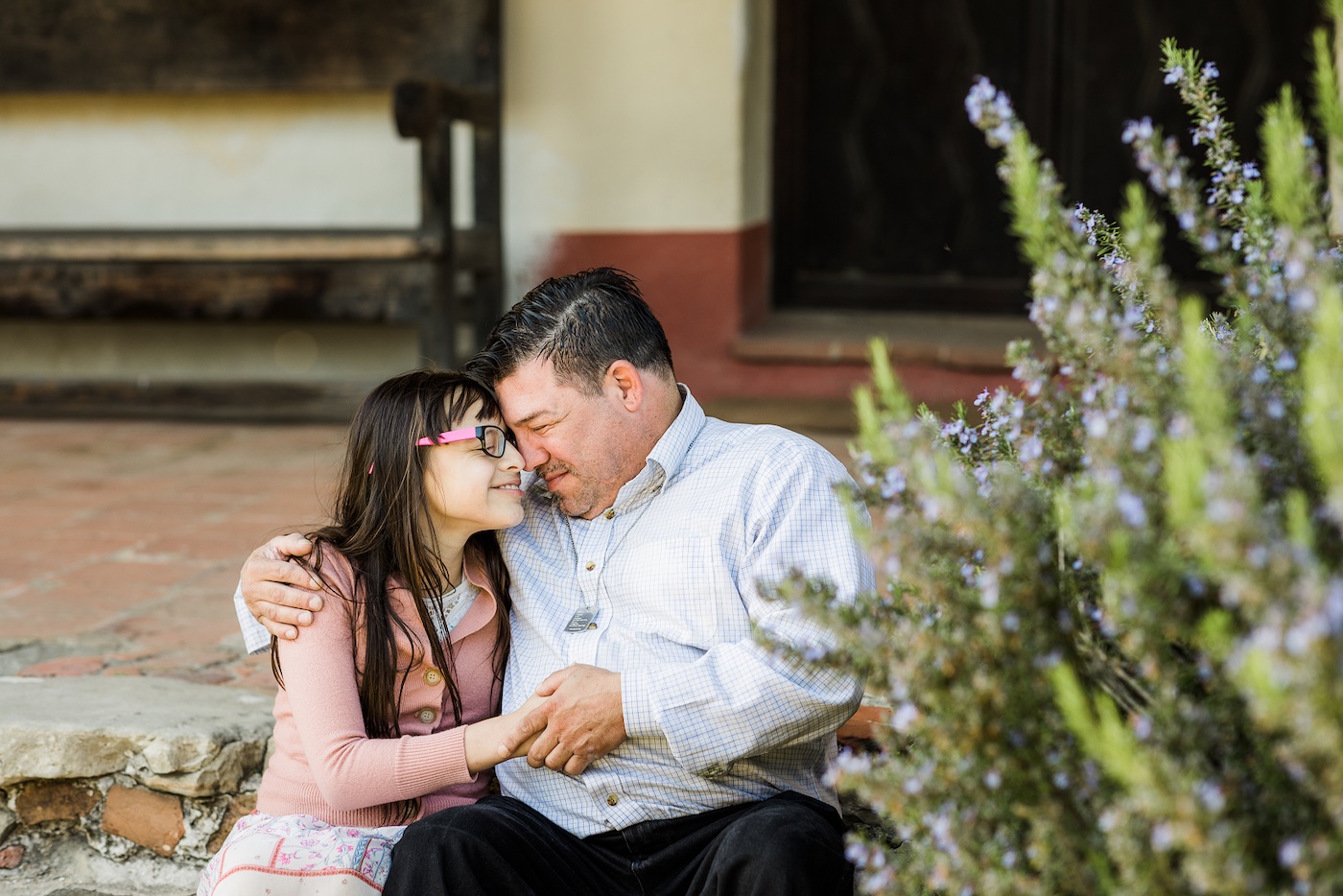 Sunday, June 18, 2023 is a Day to Reflect on the Significance of Fathers
Happy Father's Day cards extol the virtues of Dad with pithy sayings like "#1 Dad" and "Happy Father's Day to a dad who taught me what life is about…."
Fathers occupy a critical role in child development. According to The Fatherhood Project, Children with actively involved fathers are: 43% more likely to earn A's in school and 33% less likely to repeat a grade than those without engaged dads. Children who feel a closeness to their father are also twice as likely as to enter college or find stable employment after high school, 75% less likely to have a teen birth, 80% less likely to spend time in jail, and half as likely to experience multiple depression symptoms.
Yeimi Arias, grants manager for the Family Service Agency (FSA)'s Dedicated Dads program, is no stranger to the need for a strong father figure in the lives of children and families. A 10-year veteran with FSA, Arias manages the countywide program which is funded by Department of Health and Human Services. It is the only program of its kind in the County. Since the inception, FSA facilitators have trained over 200 fathers and father figures using an evidence-based curriculum developed by the National Fatherhood Initiative whose vision is for every child to grow up with an involved, responsible, and committed father.
"Men can lose sight of the importance of their role in raising children," explained Arias. "Often as the primary breadwinner, many men see Mom as the point person for children – and thus minimize the critical elements they bring to raising healthy happy kids. The Dedicated Dads curriculum aims to assist dads in understanding these important assets that they have to offer their kids and families."
The curriculum is a 12-week set of workshops (offered in-person or remote) available in Spanish and English. The first class begins with the participants relating their own childhood experiences.
"The key to the success of Dedicate Dads," says Arias, "is a safe, non-judgmental space where the dads can share their stories and challenges with the role of fatherhood.
"Many come into the program somewhat skeptical," she continued, "but leave feeling better about themselves as dads and as part of a group that has common understandings."
One participant summed up his experience participating in the Dedicated Dads program, "I put much thought into what kind of father I wanted to be for my daughter and by taking this fatherhood class, it provided me with a space with other fathers to share our experiences."
Participants in the Dedicated Dads program are fathers and father figures (grandparents, uncles or foster dads) who are 18 or over and have responsibility for children ages 0-4. Typically, there are 12-15 participants in each group. The ages vary, but about 65% are between 25-44.
During the program, dads concentrate on topics such as self-care, appropriate discipline techniques, communication strategies and ways to be involved with their kids – even if they do not reside in the same home.
Additional support is also available to the participants via an Economic Empowerment program offered in collaboration with CommUnify. The Santa Barbara Public Library and the Lompoc Adult School and Career Center offer continuing education, job training and English Language proficiency courses.
The outcomes of the Dedicated Dads program are stellar. Comparison of pre- and post-survey data showed that 96% of respondents found the program helpful to them and 56% found it extremely helpful. 83% of respondents said the program helped them work together with their child's mother.
Graduating dads were enthusiastic about what they took away from their participation. All of the surveyed respondents said the program was helpful for their parenting – which means that every single dad took away some sort of new skill/new piece of knowledge that was helpful in their interactions with children and the other parent.
To find out more about Dedicated Dads, including a full slate of upcoming workshops this summer, please visit fsacares.org/fathers.
Donate now!
www.fsacares.org
(805) 965.1001 x 1255
Director of Development: Paul Katan
Mission
Our mission is to strengthen and advocate for families and individuals of all ages and diversities, helping to create and preserve a healthy community.
Begin to Build a Relationship
We know you care about where your money goes and how it is used. Connect with this organization's leadership in order to begin to build this important relationship. Your email will be sent directly to this organization's director of development and/or Executive Director.
FSA has always found a way to help those in need, expanding the depth of its programs when necessary. It is truly an asset to our community.
Help Serve More Families in Need, Faster
Family Service Agency has a long tradition of helping low-income people across Santa Barbara County receive the help they need in times of crisis. It's a holistic approach that provides the wrap-around care each individual needs in order to become self-reliant, a mission that's importance has become even more pronounced in the past few years.
But with inflation on the rise, FSA and the Santa Barbara County residents it serves need help.
"Where we are really lacking is having enough flexible funding for basic needs," Lisa Brabo, FSA's CEO says. "We're doing our best to serve as many families as we can, but that's where we really need help."
Board of Directors
Molly Carrillo-Walker, Co-President
Tricia Price, Co-President
Rod Durham, Co-VP of Programs
Edward Tran, Co-VP of Programs
Maria McCall, VP of Development
Robert Janeway, Co-Treasurer
Linda Sessler, Co-Treasurer
Teressa Johnes, Secretary

BOARD MEMBERS
Mario Barfield, Psy.D.
Arianna Castellanos
Paul Cordeiro
Marni Cooney
Robin Doell Sawaske
Ed Galanski
Patty Herrera
Blanca Mejia, J.D.
Alexander Murkison
Paul Van Meel
Ryan Zick, J.D.
Terri Zuniga

HONORARY DIRECTOR
Shirley Ann