Getting to Know Hillside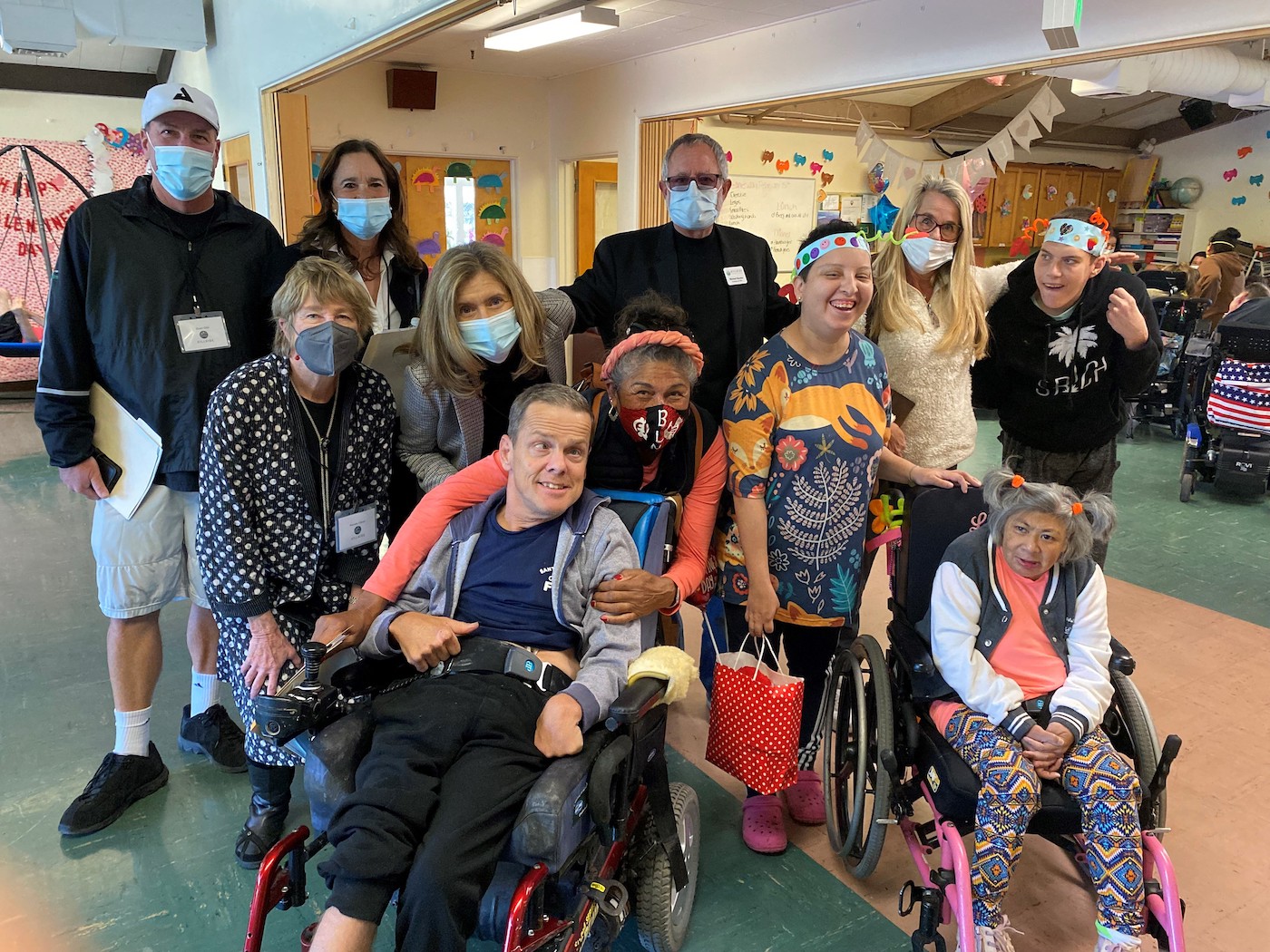 Big plans are in store for Hillside, the residential facility for 59 people with developmental disabilities, including intellectual disabilities, cerebral palsy, autism, and epilepsy. Hillside's Community Project will transform its model of care by creating a new, integrated, mixed-abilities neighborhood on its 24-acre property in Hidden Valley featuring homes, townhomes, and apartments for seniors and the general public alongside residents' new state-of-the-art adaptive homes. The future for the facility, which will be the first of its kind in the Santa Barbara area, is partly why the nonprofit shortened its name from Hillside House.
When the project is complete, the organization will provide greater community engagement and integration as well as increased independence for the residents, meeting its mission as well as government mandates for inclusion and the highest level of equality for people with intellectual and developmental disabilities.
But Hillside isn't waiting for final approvals and construction equipment arriving to get going on its goals, which include vastly raising awareness about the 70-year-old nonprofit and why the organization matters to all of us.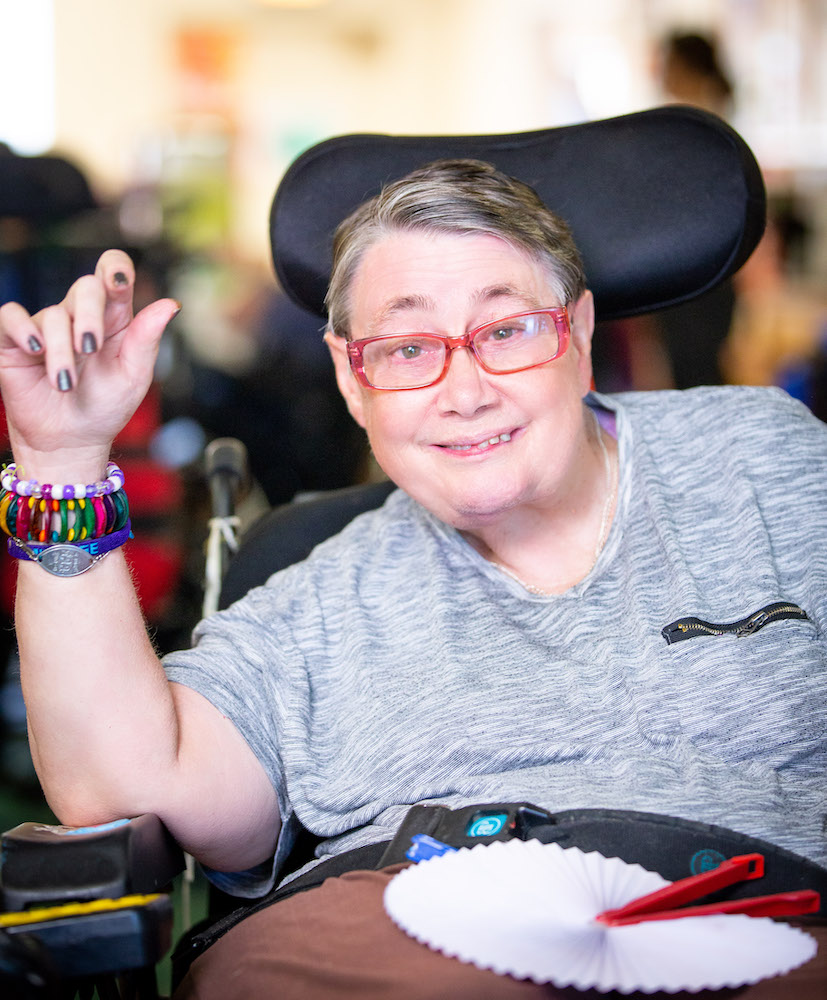 A big part of that is its new Getting to Know Hillside monthly open house events. Held on the third Wednesday of each month at 12 noon, the hour-long events, hosted by one of the nonprofit's board members, include lunch prepared by Hillside's executive chef, who daily creates meals to meet the dietary needs of the residents. There's a short video about Hillside followed by a personal tour of the facilities including the living arrangements and program activities. Visitors then have the chance to meet some of the residents, and walk around the property as staff members describe Hillside's future plans, including a Q&A session.
"It'sso important to broaden the concentric circles of community members who are aware of Hillside and know of the issues impacting our community members who are living with intellectual developmental disabilities," explained President and CEO Michael Rassler.
All are welcome: individuals, families, community organizations, businesses, Rassler said. And if the Wednesday dates don't work, Hillside is happy to make other arrangements.
"Other nonprofits, service organizations, people who are new to town or those who have been here for years but don't know much about us – we are able to arrange a time that works for them. We want everyone to get to know Hillside. All we ask is that you call and sign up in advance so that we can be prepared with information packets as well as the food."
But be forewarned: the experience will not only make a big difference in understanding what Hillside is and does, it will likely leave you at least a little bit altered.
"I don't know of anybody that has visited Hillside and not come away moved and changed in some way," Rassler said. "People are truly touched deeply by what they see and what they come to understand in terms of the love and care that are provided for our residents, and the passion that the residents have in living their lives. They're living fully, they're living intentionally, and they're living with purpose. That alone is incredibly inspiring."
Rassler said he finds himself moved virtually every day by his experiences on site.
"Whether it's resident to resident, or the staff working with the residents, or our leadership trying to solve some unique issue or problem, it's just amazing. And you really need to be here to even begin to understand not only what a beautiful place Hillside is, but what beautiful people our residents are."
That's not just hyperbole. A huge percentage of the staff join residents in their longevity at the facility, with many of the staff's tenure counted in decades, Rassler said.
"Our head of dietary has been here 34 years, our director of operation for 36, and the director of facilities for 17 years. Staff who come to Hillside find a home, so it's not unusual to have generations all working here as certified nursing assistants as licensed vocational nurses or volunteers. It's very rewarding to know you're making a difference."
In addition to inviting the public into Hillside's haven, the organization also brings residents downtown as much as possible, meeting the mandates and the personal treatment plan's elements of integration, communication, social engagement, all of those things that can only happen when they're out in the community.
"It's desperately important to them and to their family members in terms of their quality of life to be able to participate in civil society and engage in what we typically take for granted, by going to the library, the museum, a restaurant, or the beach," Rassler said. "Raising awareness and exposure of our residents with intellectual developmental disabilities to the broader community raises the bar for everybody in creating a kinder, gentler, and more enveloping community where everybody is treated equally. As we begin to break down those barriers and help people become more comfortable and more accepting, I think we are helping our community in a very, very significant way."
Hillside
Michael Rassler, President & CEO 
Cheryl Sweeney, Chief Development Officer
1235 Veronica Springs Road
(805) 687-0788
Donate now!
hillsidesb.org
(805) 687-0788, x111
President & CEO: Michael S. Rassler
Mission
Our mission is to provide a home that supports our residents' efforts to maximize their physical, cognitive, social, and emotional abilities so that they can attain their highest level of independence in an environment where people are treated with dignity and respect.
Begin to Build a Relationship
We know you care about where your money goes and how it is used. Connect with this organization's leadership in order to begin to build this important relationship. Your email will be sent directly to this organization's director of development and/or Executive Director.
Hillside is a critically important part of a healthy community because we do need to care for those who are least able to care for themselves.
It Takes a Village
Hillside's 59 residents are served by 100 staff, encompassing nurses, therapists, instructors, and program facilitators. To provide its daily opportunities, Hillside requests program funds for:
$144,000: Behavioral Therapy
$48,000: Speech Therapy
$40,000: Sensory Calming Room
$35,000: Community Outreach
$32,540: Physical Education (land and water)
$7,200: Music Therapy
Key Supporters
Adams Legacy Foundation
Assistance League of Santa Barbara
Henry W. Bull Foundation
CDBG Human Services
Ray and Susan Dingman
Gardner Grout Foundation
Barry and Norris Goss
Hutton Parker Foundation
Ann Jackson Family Foundation
Robert and Jan Kopf
Latkin Charitable Foundation
Montecito Bank & Trust
Mosher Foundation
Outhwaite Foundation
Santa Barbara Foundation
Chumash Foundation
Judy A. Shea
St. Francis Foundation
Thomson Charitable Foundation
Towbes Foundation
Peter and Gina Troesch
Alice Tweed Tuohy Foundation
Valmark Global Gift Fund
Williams-Corbett Foundation