Legal Aid Foundation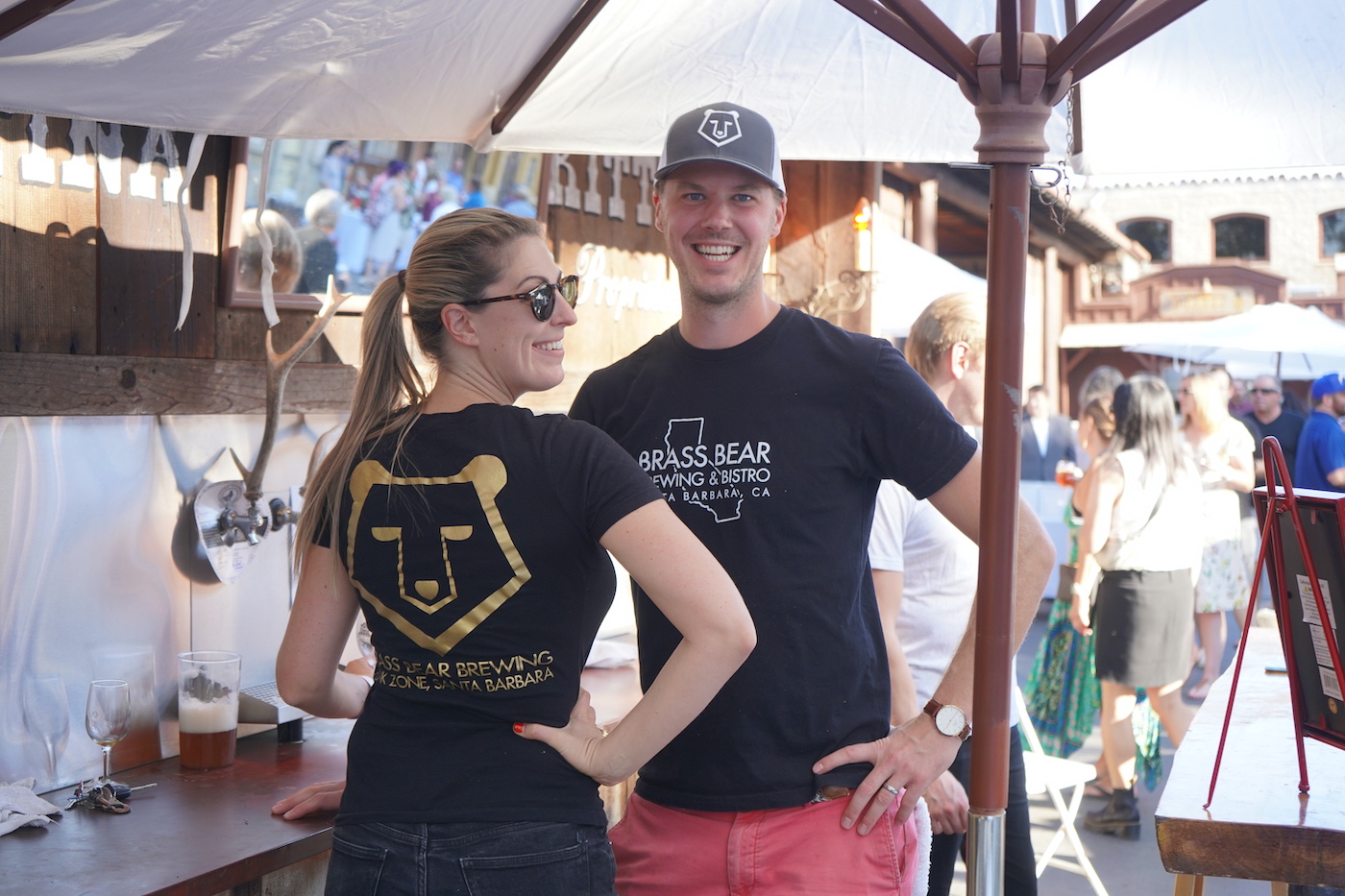 You might wonder how a chowder festival has anything to do with providing free, high-quality legal services to low-income and other vulnerable residents in order to ensure equal access to justice. The answer is, not much, except that prior to the pandemic, the decade-old Santa Barbara Chowder Fest had become the single largest fundraiser for the Legal Aid Foundation of Santa Barbara County.
First held in 2010 as a charity cook-off, the brainchild of a new board member who had connections to the food and restaurant world, the event grew into a "must attend" for the area's best chefs and restaurateurs vying for bragging rights of "Best Chowder in Santa Barbara," attracting ever larger numbers of attendees as the daytime bash brought in other food vendors also sharing tasty treats, added tastings from numerous local wineries and breweries, live music, and a silent auction.
Come to think of it, serving samples of soup and sipping beverages does a good job of playing against type for the Legal Aid Foundation, when you consider that needing a lawyer for a housing, domestic violence or other civil matter, and not being able to afford one is one of the more serious situations people can face. Something very casual on the opposite end of the spectrum made Chowder Fest stand out on the crowded benefit calendar.
"It's such a fun event, for the chefs and for our guests," said Jennifer Smith, Legal Aid's Executive Director. "We didn't want to do just another evening with a sit-down dinner or luncheon. Everyone likes that it's not one of those stiff, stodgy galas but instead something more casual where people can mingle, try all the different chowders, and vote for their favorites."
The good news is that after a four-year pause for the pandemic – Legal Aid didn't want to rush in and hit up its restaurant and beverage sponsors who were just emerging from the shutdowns – the nonprofit is bringing back its signature event for 2023, slated for Sunday, October 15, at a new venue for Chowder Fest of Rancho La Patera & Stow House in Goleta. Smith is champing at the bit to champion Chowder Fest's appeal to potential sponsors, donors, and attendees.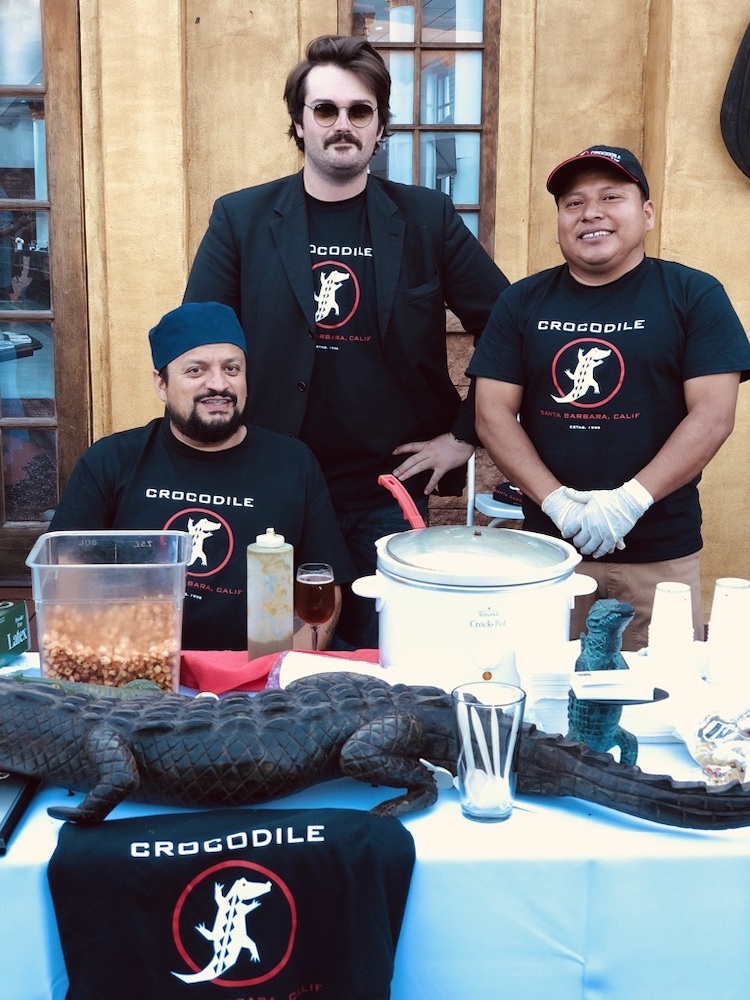 "We're really excited to be able to gather with our community again after so long, and we're really thrilled with going to the Stow House, which is such a great space," she said. "It's such a beautiful place with lots of room for people to roam and chat."
There are lots of ways to support Chowder Fest, from donating items for the auction, to purchasing a regular ticket, or serving as an event sponsor, with levels that start at $500 and range up to $10,000, all of which include ever-increasing numbers of tickets as well as listings in pre-event media advertising, the event on-site program, and the post-event media thank-you ad.
Either way, said Smith, "It's a great way to both have a good time and support a good cause."
So what does $10,000, or $100 for that matter, buy?
In a word: Justice.
"Everybody knows you have a guaranteed right to counsel if you are charged with a crime, but that's not true for civil cases," Smith explained. "If you are facing an unjust eviction, or you're a survivor of domestic violence and in need of a civil restraining order to protect yourself or your children, but can't afford to hire your own attorney, our system doesn't provide a free lawyer."
That's where Legal Aid steps in, providing access to an attorney for some of the most critical civil legal issues people may encounter, balancing the scales of justice for low-income individuals and families, seniors, people with disabilities, and other disadvantaged people.
"Our system is designed and functions best when parties on both sides have an attorney, but unfortunately, too often people have to go at it alone," Smith said. "That's not right, and that's why we're here."
Legal Aid Foundation of Santa Barbara County has offices in Santa Barbara, Lompoc, and Santa Maria with in-house attorneys, and is also contracted to staff the court self-help centers known as the Legal Resource Centers to help those who don't qualify for its services or are able to self-navigate the system with guidance to understand the process.
Providing help to prevent evictions through having an attorney as an advocate plays a critical role in a time of such a challenging rental market, Smith said.
"It promotes stability, which is so important now as there is such a shortage of housing. And even where an eviction can't be prevented, we can facilitate negotiation and mediation, and work with our community partners to make a softer landing, all to prevent the catastrophic impact that causes the slip and slide into homelessness. That may not be well understood in the community."
LAFSBC also helped craft the new City and County ordinances tightening up the rules about so-called "renovictions," Smith said. It's another avenue toward balancing the scales.
"Lawmakers and other leaders have turned to us because of our expertise in these areas of law that can get complicated. They reach out to us for our insight and our input as they work to craft the policy decisions so that they have an understanding of what is happening on the ground, and what could be helpful, just as they might also call on the rental property association or others for feedback."
Besides housing and domestic violence services, other areas of focus for Legal Aid concern elder abuse, financial abuse/exploitation of seniors, and immigration assistance for victims of crimes – all issues where victims might otherwise go without an advocate.
"Legal Aid can really change lives," Smith said. "Maybe it's not a basic need like food or medicine to sustain ourselves, but if you're encountering a legal problem, and we're able to provide an advocate, it can make a huge difference."
Food for thought and perhaps reason enough to chow down on chowder on October 15 to support the cause.
Legal Aid Foundation of Santa Barbara County
Jennifer Smith, Executive Director
(805) 963-6754
Donate now!
www.lafsbc.org
(805) 963-6754 x103
Executive Director: Jennifer R. Smith
Mission
Our mission is to provide high-quality civil legal services to low-income and other vulnerable residents in order to ensure equal access to justice. We change lives through direct representation, legal advice and information, and community education.
Begin to Build a Relationship
We know you care about where your money goes and how it is used. Connect with this organization's leadership in order to begin to build this important relationship. Your email will be sent directly to this organization's director of development and/or Executive Director.
I am extremely appreciative of the help I received from the Legal Aid Foundation. They were thorough, assuring, and knowledgeable during a very uncertain time when I lacked the resources to otherwise receive a reasonable outcome with the housing crisis I faced.
Help Bridge the Gap
Despite the growth of the foundation, more resources are needed. The State Bar of California estimates an additional 9,000 full-time legal aid lawyers are needed to address the justice gap in the state. Santa Barbara County is no exception. In fact, the Legal Aid Foundation is seeking an additional attorney to help meet the growing needs of the Family Violence Prevention program.  
The Legal Aid Foundation of Santa Barbara County seeks donations to help close the justice gap between the most vulnerable people and the rest of society. Donations help pay the costs to represent clients, and provide programs that prevent violence, protect the elderly, assist the poor, and help the disabled.
Key Supporters
In Memory of D. William (Bill) Wagner
Alan Blakeboro
Susan Thompson
Crystal Forsher
Julianna Malis
Jena Acos
Saji Dias Gunawardane
Tim Harrington
Wendy Kosche
Alexander Saunders
Becky Steiger
Garry Tetalman
State Bar of California
California Judicial Council
California Access to
Justice Commission
California Governor's Office of
Emergency Services,
Victim Services Branch
Hutton Parker Foundation
Yardi Systems