NatureTrack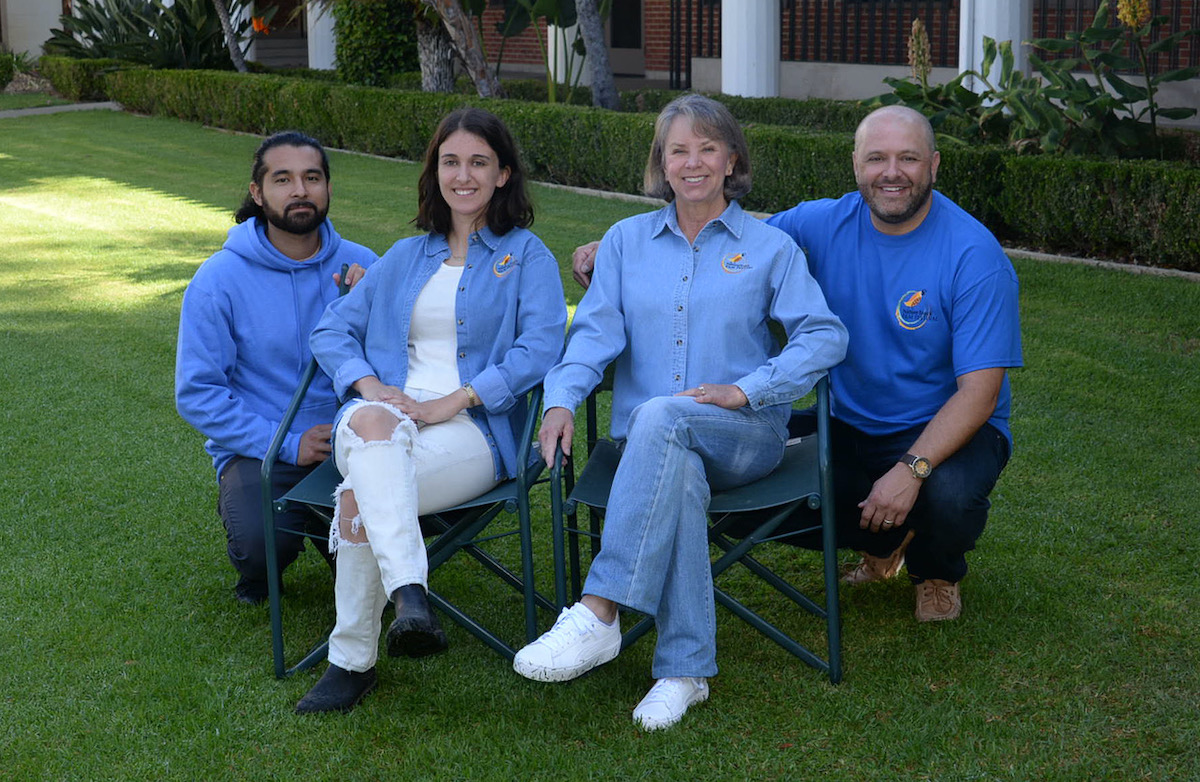 The NatureTrack Film Festival was created as an extension of the NatureTrack Foundation, the nonprofit that combats "Nature-Deficit Disorder" by transporting county students outside via a variety of no-charge field trips from the seashore to the inland oak woodlands to engage curiosity and instill appreciation and awe of nature. The festival had a fine first couple of years in 2018-19 with weekends of screenings and other events in the charming Santa Ynez village of Los Olivos, and was well on its way to becoming an established attraction on the cinematic calendar. 
But the pandemic had other plans. Turning a festival aimed at appreciating being outdoors into an online-only event – the only alternative for a couple of years – and a hybrid offering proved almost counter-productive. So last year's festival was canceled completely.
Behind the scenes, though, plans were being formulated to revive the festival in a bigger and better way.
This fall, the NatureTrack Film Festival (NTFF) is coming back with a renewed commitment to bringing together a wide and inclusive community full of nature enthusiasts and film lovers to celebrate its fifth anniversary with a wide selection of nature-centric shorts and features. Categories include Adventure, Animation, Biography, Conservation, Kids Connecting with Nature, Scenic, Student, and a special genre called Outdoors & Out of Bounds.
The fest, slated for October 6-8, is also moving to the Santa Barbara area for the first time, with all of the screenings held at Fairview Theatre. But perhaps the most important change is the addition of new co-festival directors Mitchka Saberi and Francisco Lopez. The two graduates of UCSB's film department who now work in the industry in Los Angeles first connected with NatureTrack when they made The Accessible Outdoors for the 2021 fest, a short documentary that focuses on Freedom Trax, the wheelchair add-on that allows people with disabilities to venture into previously inaccessible areas of nature. The pair, who have also produced and directed such notable shorts as Mother of Chernobyl and The Golden Cage, have been putting together the 2023 fest since last summer.
"The audiences have really loved what was programmed in the past, but Francisco and I come from more of a film background than anyone who's been involved before," Saberi said. "We are trying to expand what people think of as nature films and outdoors films, in that there's much more beyond the traditional nature documentary that can also do a great job of inspiring passion for the natural world. Just watching someone do something incredible outside can inspire you to want to go spend more time outside yourself. So it's a huge goal to expand the type of films we show in subject matter, genre, and form."
That means adding narrative films, adventure stories, and even animation to the more established genres, as well as raising the bar in regards to quality as well as content.
"We're bringing our filmmaking lens to the festival, because we really want to be attracting the top tier entries and basically re-introduce the festival as one that's very worthy of the best films of this genre," Saberi said. "Fictional films can still speak to environmental issues or evince that love for being outdoors. We're viewing the festival as including anything and everything that has to do with the outdoors. Our approach to programming is that everything has to be a good film and then we look at how it meets our mission. Do we feel like it somehow inspires a passion for the outdoors?"
The co-directors are currently sifting through all the submissions that met the recent deadline to put the final programming slate together. But opening night has already been given over to Wild Waters, a new documentary about Nouria Newman, a female white-water kayaker who was the first woman to run the 100-foot waterfall at Site Zed, and has been voted Female Rider of the Year for a record five years. The movie will screen as part of an opening night celebration at the Ritz-Carlton Bacara Resort that also features an after-party with lively conversation, live music, and light appetizers featuring Tito's Handmade Vodka, M. Special beer, and wines from local wineries.
Admission is included with an all-access VIP festival pass that is currently on sale for an early bird price of $150 through the beginning of August, which also includes entry to the NTFF Best of the Fest screening back in Los Olivos on October 14. It can also be purchased as a single ticket for $75. Either way, it all goes to support the festival as a featured extension of the NatureTrack Foundation. What's more, while numerous sponsors have already been lined up, there's plenty of room for more, with levels ranging from $250 to $10,000.
"You're helping to support the organization that's all about fostering the youth community to be more interested in nature and therefore maybe feel more responsibility to help protect it when they grow up and become voters, consumers, and policymakers," Saberi said. "But you're also supporting arts and cultural programs, which is a big part of what makes Santa Barbara so special."
NatureTrack Foundation and Film Festival 
Sue Eisaguirre, Executive Director
Gareth Kelly, festival Development Director
(805) 886-2047
Donate now!
www.naturetrack.org
(805) 886-2047
Founder & Executive Director: Sue Eisaguirre
Mission
NatureTrack is a 501(c)3 non-profit whose mission is to provide outdoor field trips for school-aged children at no cost to the schools or students.
Begin to Build a Relationship
We know you care about where your money goes and how it is used. Connect with this organization's leadership in order to begin to build this important relationship. Your email will be sent directly to this organization's director of development and/or Executive Director.
We both know it is vital for our young generation to be out in nature and experience what nature offers. Seeing the excitement on students' faces and their reactions to natural discoveries is always a joy. We enjoy being out on the trails and beaches, sharing nature at the moment with future stewards of our natural world.
For the Love of Nature
Transportation costs have increased significantly. In order to keep NatureTrack outdoor field trips cost-free for everyone, we need your help. Every donation you make will help us connect more kids and wheelchair users to nature.
$1,000 – Pays for 15 students to take a field trip (including transportation)
$2,500 – Pays for 35 students to take a field trip (including transportation)
$5,000 – Pays for 70 students to take a field trip (including transportation)
$6,300 – Buys 1 FreedomTrax device
PRICELESS – Becoming a NatureTrack volunteer! Join us. We have as much fun as the students!
Key Supporters
Adams Legacy Foundation
Audacious Foundation
California Coastal Conservancy
Explore the Coast
Coastal Ranches Conservancy
Coastal Resources
Enhancement Fund
Craig H. Neilsen Foundation
deLaski Family Foundation
Herbert and Gertrude Latkin
Charitable Foundation
John S. Kiewit Memorial
Foundation
Natalie Orfalea Foundation
and Lou Buglioli
Pacific HR, Inc.
Parks California – Route to Parks
Santa Ynez Valley Foundation
Santa Ynez Valley Youth
Recreation
Towbes Foundation