The Fund for Santa Barbara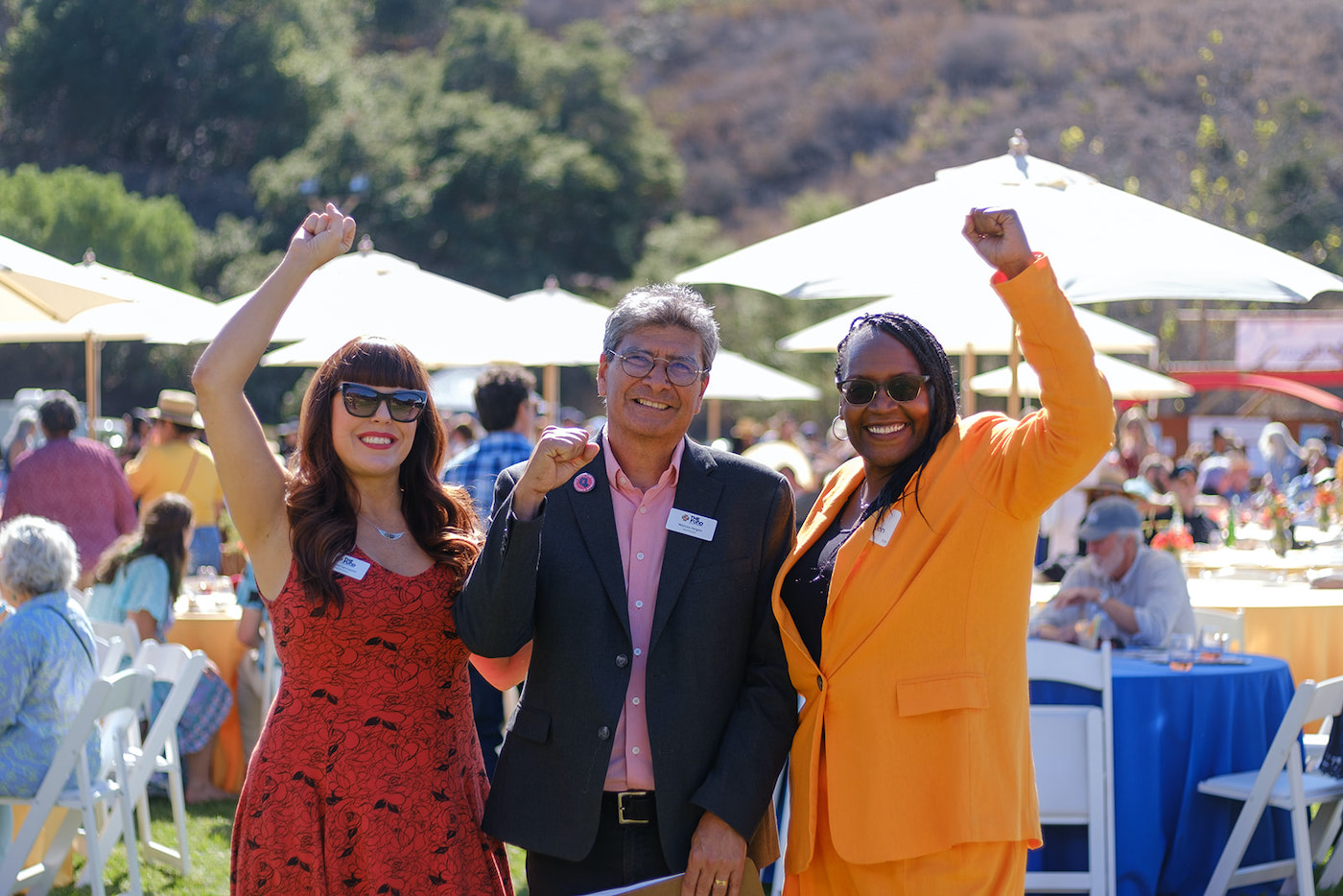 The Fund for Santa Barbara's Development and Communications Manager – Alina Rey Keswani – is understandably proud that Bread & Roses, the organization's major annual fundraiser, is marking its 30th anniversary this fall. The benefit event that has long been a staple on the social calendar of many in the community has survived massive growth, the necessity of finding a new home when changing circumstances obliged relocating from a cherished location at QAD's headquarters in Summerland, and, of course, the shuttering of all in-person gatherings during the pandemic. 
Now that the food-and-wine event is happily ensconced at Elings Park high above Las Positas Road for a second year, Keswani wants to be sure that folks remember the historical tradition that began with the textile workers' strike in 1912 that gave the event its name.
"The 40-hour work week eventually came out of the struggle, as did child labor laws," Keswani said. "Bread & Roses became a theme, where bread represents a living wage and roses represent dignity. We really want to elevate that theme again, because it's quite beautiful, and it really represents what we're doing as movement builders."
Indeed, one of the things that sets The Fund apart from a typical nonprofit is that not only do all of its grants go to other organizations, but those decisions are made by a committee composed of community leaders, activists, and other people who have a finger on the pulse of what's needed and also represent the diversity.
"They're constituency-led," Keswani explained. "It's the members of an underserved community saying what they need to help themselves get to the next step. It's not a direct service, and we're not just throwing dollars at a problem. It's not about charity. We work with grassroots organizations, people at the forefront of movements who are creating change. We're looking for systemic change and improving conditions rather than putting a Band-Aid on them."
While such issues as polarization, economic disparity, and attacks on the LGBTQ community continue to illustrate the need for both living wages and dignity, Bread & Roses, which takes place this year on October 8, is meant as a community-centric celebration of The Fund of Santa Barbara's success, partnerships, and connections, Keswani said.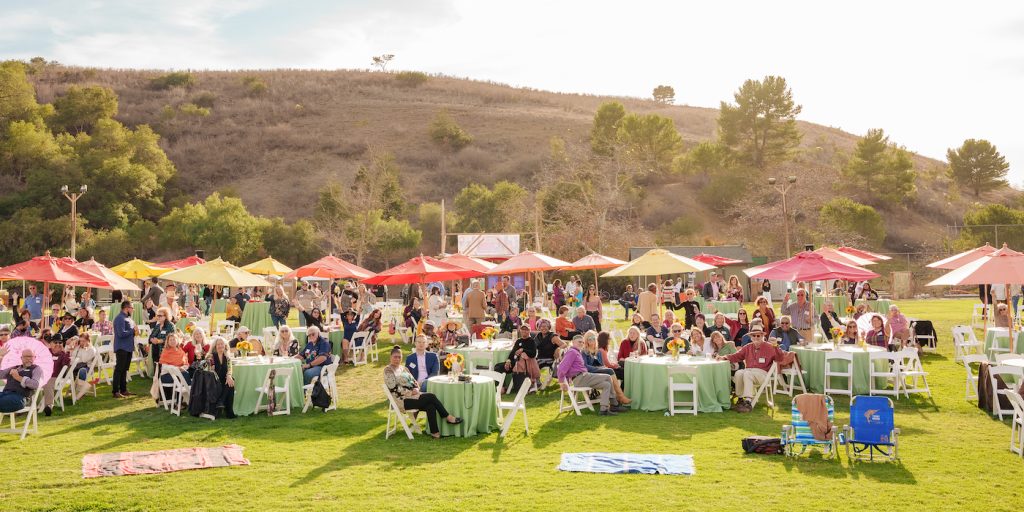 "It's a celebration of the progressive community and The Fund's work," she said. "And the beauty of this event is that it's all hands on deck. We source our income through corporate and individual sponsors, partner with wonderful food and beverage sponsors who support our mission, and showcase our grantees where possible."
One of the aspects that makes Bread & Roses unique among the annual benefits is that several local unions are among the sponsors year after year.
"We're the only one on the Central Coast that is actually sponsored by union workers, which ties in with the living wage theme and the fact that economic justice is in our mission," Keswani said.
The 2023 Bread & Roses will also celebrate Executive Director Marcos Vargas, who is retiring after eight years at the helm of the nonprofit, a period that saw not only growth but a clarifying of the organization's mission. The Fund's leadership team is planning a tribute to Vargas, with some surprises in store that should make the October event a particularly memorable gathering.
"He has led the organization with so much heart and passion," Keswani said. "His level of conviction has been so inspiring and pivotal for us, especially during this challenging time that has helped people understand that we're all responsible for each other, not just the nonprofits and the activists. We're not exactly sure how we're going to honor him, but it will be an homage to who he is."
The good news is that sponsorships are still available for the 2023 Bread & Roses, as materials won't go to print until the second week of August. Levels for individuals range from $200 to $2,400 and include increasing numbers of tickets to the event. Corporate sponsorships are also still available, while individual tickets won't go on sale until the end of August. With the new location of Elings Park, capacity is virtually unlimited, so there's plenty of space for more food and beverage providers to participate, as well as people, companies, and groups to donate items and gift packages for the bountiful silent auction.
"We're always looking for folks to contribute, and ways to create partnerships, meet new people, and collaborate – and this work that we're doing to advance progressive change by strengthening movements for economic, environmental, political, racial, and social justice is collective," Keswani said.
But no matter the method, make sure your approach to Bread & Roses is one of celebration.
"It's a really joyful event, a landing point where people come to feel united in progressive values, and even commiserate when things are really stressful and sorrowful," Keswani said. "Now, after these last few difficult years, things are looking up. Bread & Roses is an event that leaves you with hope."
The Fund for Santa Barbara
Alina Rey Keswani, Development and Communications Manager 
(805) 962-9164
Donate now!
www.fundforsantabarbara.org
(805) 962-9164
Development & Communications Manager: Alina Rey Keswani
Mission
Advancing progressive changes by strengthening movements for Economic, Environmental, Political, Racial, and Social Justice.
Begin to Build a Relationship
We know you care about where your money goes and how it is used. Connect with this organization's leadership in order to begin to build this important relationship. Your email will be sent directly to this organization's director of development and/or Executive Director.
Being able to bring people together, to help them engage in honest and open dialogue and then – most importantly – to give them the tools to put their intentions into action to make progressive change happen – all of these make The FUND an asset in our community and drive my commitment as a supporter
Be a Part of Local Collective Impact
The FUND raises its own money to support its annual budget; recurring monthly donations expand its ability to support organizations at the forefront of addressing inequity in Santa Barbara County.
Whether it's providing seed money to community groups that are helping to address the crucial problems of housing inequality and racial justice in Santa Barbara or training the next generation of leaders in this struggle, The FUND is there to help.
Every contribution, no matter how small, makes a difference in this vital effort. To donate, please visit:  fundforsantabarbara.org/donate
Key Supporters
Julia Hamilton
Jean Kaplan
David Landecker
Alice O'Connor
John & Gloria McManus
Sara Miller McCune
Maryanne Mott
Linda & Dennis Fenton
Natalie Orfalea
Gail Osherenko
Sheila & Jim Davidson
Ted Rhodes
Susan Rose
John & Suzanne Steed
Dale Zurawski & Geoff Slaff
Atterbury Foundation
Hutton Parker Foundation
James Bower Foundation
Santa Barbara Foundation
Wood Claeyssens Foundation