United Way Santa Barbara County CEO Confirmed to UW Worldwide Board of Trustees
Ortiz is Among First of Four Local CEOs to Serve on Worldwide Board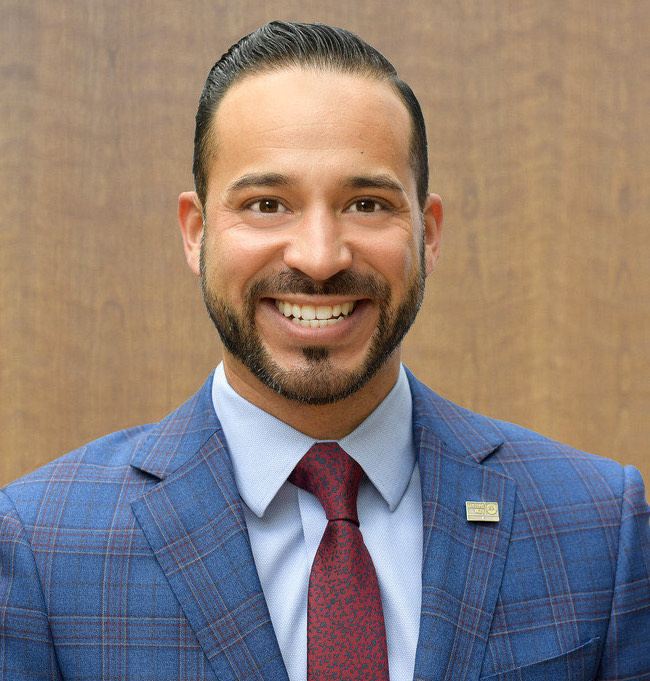 Steve Ortiz, president and CEO of United Way Santa Barbara County, has been elected to the United Way Worldwide Board of Trustees.
Ortiz was confirmed after a global vote at the organization's annual membership meeting on July 26, making him the newest member of the worldwide board. Ortiz's confirmation was made possible by United Way Worldwide' new governance policies, which were approved last year by the global membership and included the requirement that four CEOs of United Way member organizations across the network be added to UWW's Board of Trustees. Ortiz has been elected as one of the first of these member CEOs and will serve a three-year term.
Under Ortiz's leadership, United Way of Santa Barbara County (UWSBC) has been identified by the worldwide leadership as an innovative and future-focused organization that leads the network in annual revenue growth and local community impact. UWSBC's success in developing and leading direct service programs and services has diversified organizational revenue and represents the direction in which United Way's global leadership hopes to turn in the coming years. Input from the member CEOs like Ortiz is expected to bring diverse perspective and insight as the organization carries out its mission and vision for a new generation. The other local CEOs to join UWW's Board of Trustees in 2023 are Rosie Allen-Herring of United Way of the National Capital Area, Cristina Gutierrez de Piñeres of United Way Colombia, and Darienne Driver Hudson of United Way for Southeastern Michigan.
Ortiz joined the United Way network 18 years ago and since then, he has shown an unrelenting dedication to the individuals and families that benefit from the programs and services created, led, and sustained through United Way.
Since joining the United Way Santa Barbara County team in 2005, Ortiz has helped the organization flourish. He assumed the role of president and CEO in 2017. His 6th year in the role coincided with UWSBC's 100th year of service to the people of Santa Barbara County and he has maintained the organization's focus on critical issues facing our community, including school readiness, academic achievement, financial empowerment and response efforts in times of crisis, including the Thomas Fire and the COVID-19 pandemic. Under his leadership, UWSBC has made significant strides in expanding its community services, increasing diverse revenue and strengthening its presence in community-wide efforts and initiatives.
In addition to serving as UWSBC's president and CEO, Ortiz dedicates his time and talents to a number of other nonprofits and community leadership committees and agencies, including serving on the board of directors for Cottage Health, acting as a member of the Foundation Roundtable Executive Committee and Santa Barbara County's Emergency Managers Committee. He also serves as the commission chair for First 5 of Santa Barbara County.
Ortiz holds a bachelor's degree from UC Santa Barbara and a master's degree in business administration from Cal Lutheran University.
"It's an honor to expand my leadership role within the United Way network." said Ortiz. "The global organization has taken some significant steps in recent years and it's exciting to be a part of their continued impact worldwide."
Donate now!
Mission
Our mission is to enrich the lives of children and families and build resilient communities by leading local programs and partnerships that improve school readiness and academic achievement, financial empowerment, and crisis response and recovery.
Begin to Build a Relationship
We know you care about where your money goes and how it is used. Connect with this organization's leadership in order to begin to build this important relationship. Your email will be sent directly to this organization's Director of Development and/or Executive Director.
Decades of Support
What I appreciate most about United Way's approach to programming and outreach is that there is an organizational insistence on engaging the whole community. What that means for me personally is that United Way makes it fun and easy to support Fun in the Sun as it encourages more direct donor involvement with the program. This gives me a hands-on and close-up view of the work being done to support both our public schools and students. United Way makes it easy for donors to access all the programs and it involves members of our community at all levels in contributing, volunteering, and active learning about how we can collectively make our wonderful city and county an even better place for all.
The Next 100 Years
In addition to its celebration of the 100-year anniversary alongside the volunteers, staff, partners, and supporters who have made the milestone possible, United Way of Santa Barbara County is also undertaking its first endowment campaign since 1982. 
"Our success in launching new programming and establishing new projects and partnerships are a benefit of that campaign 40 years ago," President & CEO Steve Ortiz says. "With an evolving community, we need to prioritize maintaining UWSBC's responsive and innovative programmatic infrastructure to adapt to changing needs. Endowment gifts or special anniversary donations will help UWSBC to stay strong for the next 100 years and sustain our impact on behalf of individuals, children, and families countywide."
UWSBC Board of Directors
Cliff Lundberg, Chair
Vice President Emeritus, Westmont College
Diane B Doiron, CLU, Vice Chair
Owner, Doiron Financial Associates
Susan Hersberger, Vice Chair
Retired Public Relations Executive
Leo Hamill, Treasurer
Senior Vice President/Regional Manager, City National Bank
Steve Ortiz, Secretary
President & CEO, United Way of Santa Barbara County
Rick Scott, Immediate Past Board Chair
Nonprofit Executive
Tim Armour
Retired Executive
Sue Birch
Retired Educator
Lance Connor
Reliable Engineering Services
David Flattery
Vice President of Business Development, DuPont Displays
Robert Hollman
Commercial Real Estate Developer & Owner
Alex Koper
President & CEO, MoXi, Global Mortgage Group
Shari Liu Fellows
Co-Founder/Principal, The Grayson Agency
Terri Maus-Nisich
Assistant CEO, County of Santa Barbara
Art Merovick
Retired Executive
Kevin Nelson
Director of Corporate Compliance, Cottage Health
Patrice Ryan
Retired Executive