UCSB Arts & Lectures Kicks off its 2023-2024 Season with Five-Time Grammy-winner Jacob Collier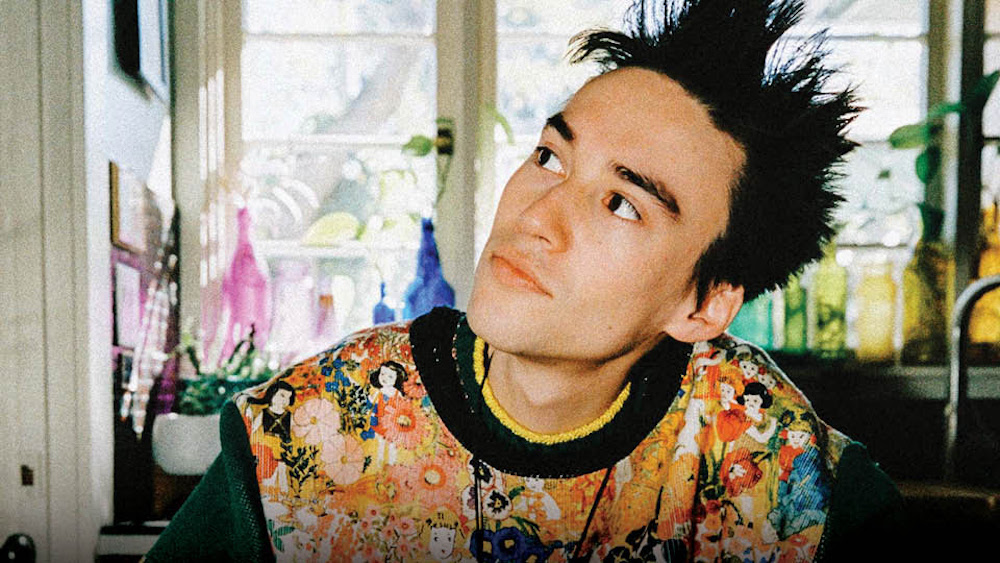 Jacob Collier makes his Santa Barbara debut on Sunday, October 1 at 7 p.m. at Campbell Hall.Opening night festivities kick off at 6 p.m. with food-trucks, concessions, and a pre-show DJ set by KCRW's Anne Litt
UCSB Arts & Lectures (A&L) presents Jacob Collier on Sunday, October 1 at 7 p.m. at Campbell Hall. Moving fluidly across jazz, pop and R&B, Jacob Collier creates mesmerizing soundscapes using layered vocal tracks and sophisticated digital editing techniques. His multi-frame, multi-instrumental viral videos and five Grammy wins have earned him a devoted international following and a roster of collaborators that ranges from Coldplay and SZA to Hans Zimmer. An energetic and engaging live performer, Collier is known for conducting his audiences in multi-part harmonies and beats.
Pre-concert festivities on the plaza in front of Campbell Hall begin at 6 p.m. Enjoy food trucks and a live DJ set by KCRW Program Director Anne Litt.
$125 (top tier) tickets include a separate event prior to the concert (limited availability).
About Jacob Collier
Recognized by audiences, critics, and fellow musicians alike as one of the most gifted young artists of modern times, 28-year-old Jacob Collier already has a seemingly endless list of achievements including five Grammy wins along with 11 Grammy nominations including "Album of the Year" in 2021.
As a result, his roster of collaborators is astoundingly varied and vibrant. Jacob's voice has been featured on recent songs from the likes of Coldplay, SZA, Stormzy, and Kehlani. In his own projects, Collier has worked with an unpredictable cast of artistic powerhouses, from Malian singer Oumou Sangaré to John Mayer, T-Pain, Ty Dolla $ign, Daniel Caesar, and Tori Kelly (to name a few).
Exploding onto the global stage with the viral success of his multi-frame, multi-instrumental YouTube covers, Collier caught the attention of Quincy Jones and under his mentorship released his debut album, In My Room, in 2016, which was recorded, produced, and played entirely by Collier.
Djesse (his most recent 4-volume album project) has been a natural progression from the one-man process of In My Room, expanding to include collaborators from all over the world. The resulting volumes of Djesse have delivered on Collier's ambitious promise, featuring an incredible array of artistic peers, and musical themes that encompass everything from orchestral composition to folk songwriting, R&B, rap and pop.
Ultimately, although Collier has already achieved more than most artists could hope for in a lifetime, he is still restlessly creative. Alongside the upcoming release of Djesse Vol 4, he has plans for future projects centered on solo piano, orchestras, film scoring, teaching, musical theatre, and more.
About UCSB Arts & Lectures
Founded in 1959, UCSB Arts & Lectures (A&L) is the largest and most influential arts and lectures organization between Los Angeles and San Francisco. A&L annually presents more than a hundred public events, from critically acclaimed concerts and dance performances by world-renowned artists to talks by groundbreaking authors and film series at UCSB and Santa Barbara-area venues. With a mission to "educate, entertain and inspire," A&L also oversees an outreach program that brings visiting artists and speakers into local classrooms and other venues for master classes, open rehearsals, discussions and more, serving K-12 students, college students and the general public.
Donate now!
Mission
To educate, entertain and inspire.
Begin to Build a Relationship
We know you care about where your money goes and how it is used. Connect with this organization's leadership in order to begin to build this important relationship. Your email will be sent directly to this organization's Director of Development and/or Executive Director.
Enriching Program at Santa Barbara's Doorstep
Arts & Lectures brings our community, the University, and its students an incredible array of artistic offerings that are unequaled in any other community of our size in this country. A&L always manages to present the kind of material that appeals to thousands – I don't know how they do it! Their robust education outreach, presented to both English- and Spanish-speaking audiences, enriches younger students immeasurably. We are incredibly fortunate to have such a varied and stellar program right here on our doorsteps!
Sustain Cultural Excellence in Santa Barbara
Arts & Lectures remains a beacon of hope in Santa Barbara, connecting art and education to the community. But they are still struggling with the impact of COVID-19 on their programs. Your support will allow Arts & Lectures to continue to play a pivotal role in the vibrancy of our community.
"Access for ALL is Arts & Lectures' suite of education and community programs, making inspirational, enriching, and dynamic learning opportunities possible for classrooms, campus, and the community," says Celesta M. Billeci, UCSB Arts & Lectures Miller McCune Executive Director.
Arts & Lectures hosts field trips for local K-12 students to see the most notable artists and thinkers of our time and also offers substantial discounts (and often even free admission) to students, as well as opportunities to learn from some of today's hottest musicians, renowned dancers, revered authors, and more.
Over the past few seasons, A&L has reached nearly 450,000 people and with your help they can offer life-changing opportunities and continue to transform the community.
Key Supporters
Advisory council members and leaders who have helped make A&L
a vibrant part of Santa Barbara:
Jody & John Arnhold
Loren Booth
Marcy Carsey
Marci & John Mike Cohen
Audrey & Timothy O. Fisher
Connie Frank & Evan Thompson
Martha Gabbert
Eva Haller
Luci & Rich Janssen
Dorothy Largay & Wayne Rosing
Kath Lavidge & Ed McKinley
Patty & John MacFarlane
Manitou Fund
Sara Miller McCune
Jillian & Pete Muller
Natalie Orfalea & Lou Buglioli
Maxine Prisyon
Heather & Tom Sturgess
Anne Smith Towbes
Sherry Villanueva
Lynda Weinman & Bruce Heavin
Bridget Yin & Russell Steiner
Merryl Snow Zegar & Charles Zegar