Santa Barbara Education Foundation Love of Literacy Luncheon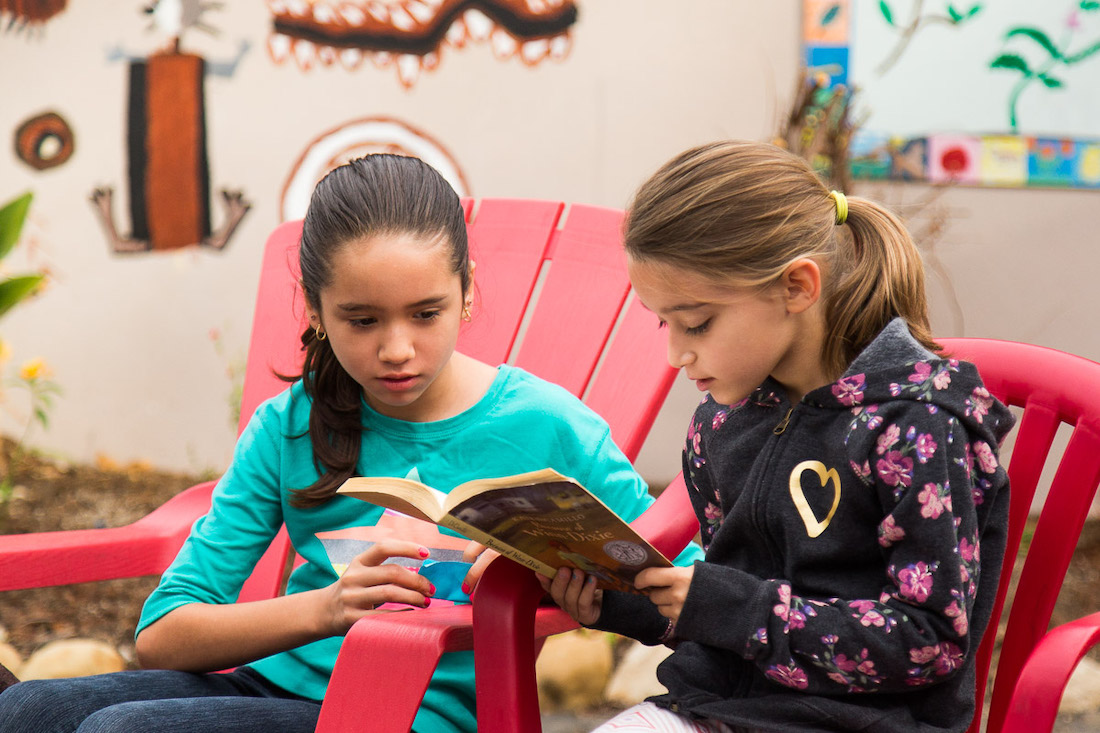 Having books in the home has been proven to positively benefit children in many different ways. One 20-year study found that the mere presence of a home library, no matter how small, not only increases children's vocabulary development and literacy, but also leads to increases in attention, academic success, and, eventually, job attainment.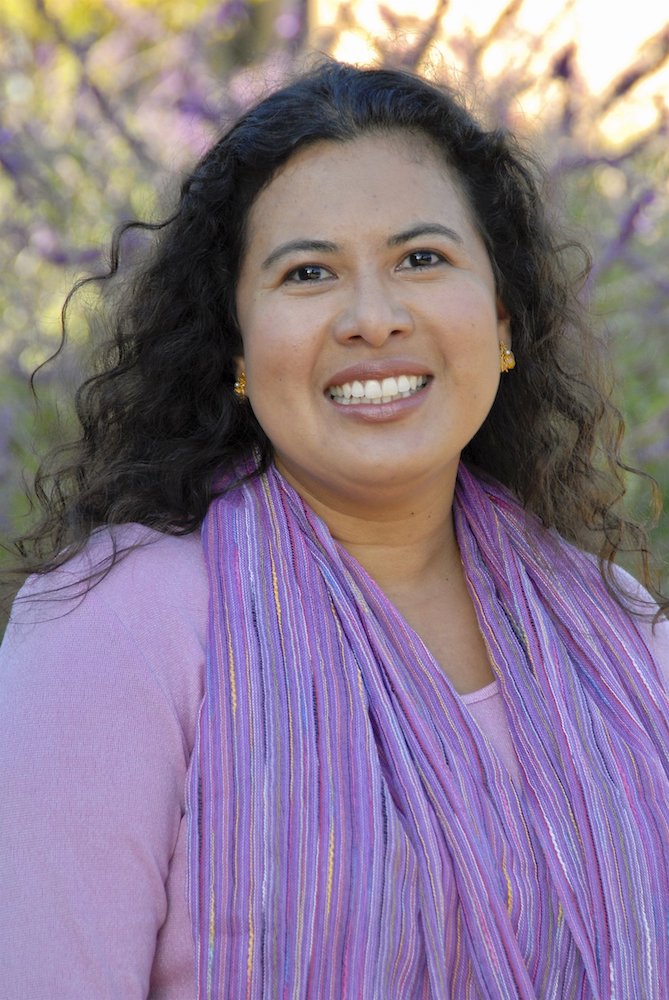 The Santa Barbara Education Foundation – the nonprofit that promotes private support of Santa Barbara's public education system serving over 12,500 students in 19 schools – has a long history of supporting literacy programs for students and teachers and enhancing students' reading curricula within the Santa Barbara Unified School District. Now, with its new Open Books Project, SBEF is taking action toward its aspiration to create a culture of reading that extends beyond the classroom, in the process nurturing a lifelong love for books and learning.
The Open Books Project initiative aims to put books into the hands and homes of 2,500 Santa Barbara Unified transitional kindergarten (TK) through 3rd-grade students, representing a dozen Santa Barbara elementary schools, by the end of this year. The campaign aims to address the critical need for improved literacy outcomes among the younger schoolchildren by sending every such child home with a new book to keep in conjunction with Santa Barbara Unified's rollout of its new literacy curriculum known as Wit and Wisdom.
"We are committed to making a tangible difference in the lives of young readers and their families," said Pedro Paz, Executive Director of the Santa Barbara Education Foundation. "Our goal is simple: to provide access to books that inspire a love for reading, ensuring that every child has the opportunity to thrive academically."
While people generally think of Santa Barbara and California in general as progressive areas of the country, the truth is that California ranks as one of the least literate states in the nation, with only 77 percent of adults considered mid to highly literate. As students spend much of their time in the classroom simply learning how to read through Grade 3, early literacy plays a huge role in a student's educational journey, said Melissa Davenport, the Education Foundation's Development Officer since 2017.
"There is an urgent need to intervene early and ensure that our students are equipped with the necessary reading skills for lifelong success," she said.
As an appropriate effort toward that goal, the Santa Barbara Education Foundation is hosting a Love of Literacy Luncheon, an event that combines literature, philanthropy, and a passion for nurturing literacy in the community. The luncheon, which takes place 12-1:30 pm on Thursday, September 28, features a distinguished literary lineup, with current Santa Barbara Poet Laureate Melinda Palacio serving as the emcee and renowned novelist Thomas Sanchez taking center stage as the event's keynote speaker.
A self-described "Poet from South Central Los Angeles," Palacio embraces her Chicana identity and the honor of representing Mexican Americans through her words. Education and community coming together is part of what propelled her to her current position as Santa Barbara's 10th Poet Laureate, as poetry workshops with local luminaries Perie Longo and Barry Spacks sparked a serious exploration of her craft. As Poet Laureate, Palacio has already put into practice her vision for multicultural readings in public spaces and outdoor literary activities, including appearing at several 1st Thursday events downtown.
Sanchez is an acclaimed author whose works have won international recognition, including the Chevalier des Arts et des Lettres awarded by the French Minister of Culture. Sanchez's literary achievements have garnered grants from the National Endowment for the Arts and the Guggenheim Foundation, and the author has received the PEN Lifetime Achievement Award, among many other honors.
Sanchez's family roots date back to the 1849 California Gold Rush, and the state plays a role in nearly all of his writing. His first novel Rabbit Boss, a 100-year epic of an Indian tribe that was praised as "a landmark of our literature" by Vanity Fair, was begun at the age of 20 when he worked on cattle ranches in the California mountains. Meanwhile, his newest novel OCEANO: Horse from the Sea is not only for young readers, but its main character, Wild Girl, is a teenager from Santa Barbara. Wild Girl rescues a drowning horse from the sea, forging a unique bond as its rider, but has to deal with powerful community leaders aiming to keep them apart due to patriarchal rules.
The original unfinished manuscript was thought lost during a California wildfire, but was found decades later when Stanford University requested research on Sanchez. The book was then completed 50 years after it was started. The coming-of-age historical novel-slash-"mythic tale of magical wonders" has been compared to Jack London's and John Steinbeck's nature writings in celebrating the environmental wonders and natural grandeurs of California.
There is no charge to attend the Love of Literacy Luncheon, but an ask to donate will be made at the event, during which guests may contribute an amount that is meaningful to them to support Santa Barbara Unified School District's literacy initiative and bumping up books in youngsters' homes. Visit https://sbefoundation.org/love-of-literacy-luncheon.
The Luncheon and The Open Books Project are the latest efforts from the Santa Barbara Education Foundation, which has worked with community partners to strengthen the educational experience of all students in the Santa Barbara Unified School District since 1985. Over the years, SBEF has raised funds to help promote art and music education, provide technology, and create quality facilities. For more information, visit www.sbefoundation.org.
Love of Literacy Luncheon
Thursday, September 28
12-1:30 pm
Donate now!
Mission
Santa Barbara Education Foundation (SBEF) provides and supports programs that enrich the academic, artistic, and personal development of all students in the Santa Barbara Unified School District.
Begin to Build a Relationship
We know you care about where your money goes and how it is used. Connect with this organization's leadership in order to begin to build this important relationship. Your email will be sent directly to this organization's director of development and/or Executive Director.
I have always been impressed with Keep the Beat as it fosters a love of music in children that can last a lifetime. I learned to love music when I was young and wanted to help our young folks experience that same love in their formative years.
Helping Teachers Help Students
The agenda for the 2022/2023 school year is to close the gap and achieve more funding for Teacher Grants while focusing on literacy development and mental health. Despite the $223,000 gap that the Santa Barbara Education Foundation is currently experiencing, their diligence and thoughtfulness bear every single student in mind.
You can help countless students like Bella find their voice.
Key Supporters
Arnesen Family Foundation
Timothy and Louise Casey
Andrew and Mary Jane Cooper
Daniel and Mandy Hochman
Elaine F. Stepanek Foundation
James S. Bower Foundation
John L. Carleton Foundation
Senator Monique Limón
J.M. Lind
Superintendent Dr. Hilda Maldonado
Sara Miller McCune
Mithun Family Foundation
Mosher Foundation
Santa Barbara Foundation
Nick Rail
April Thede
Towbes Foundation
Walter J. & Holly O.
Thomson Foundation
Wood-Claeyssens Foundation
Zegar Family Foundation