Savie Health Will Receive County Grant to Serve Migrant Farmworkers in Northern Santa Barbara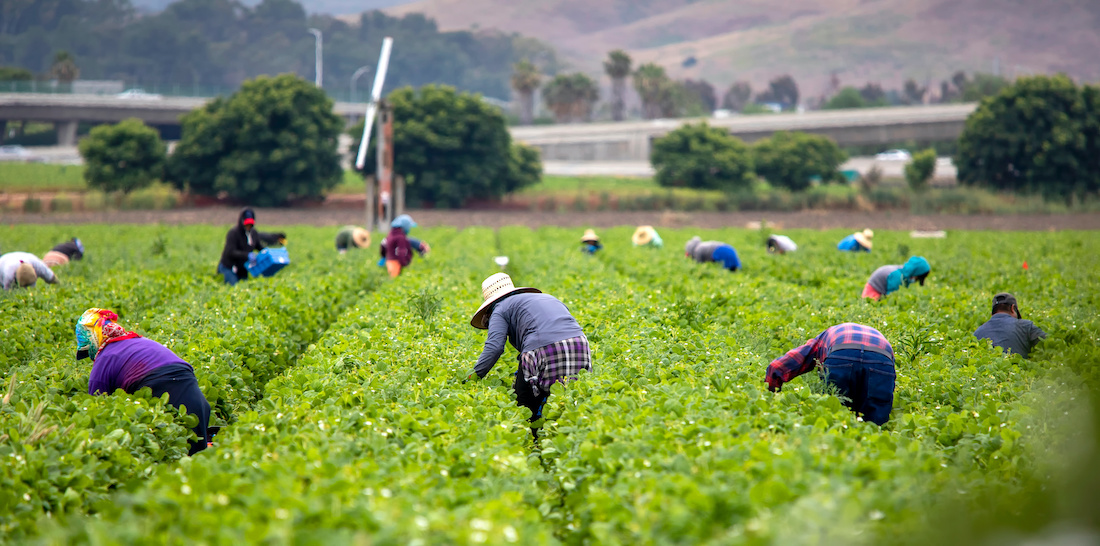 Savie Health, a nonprofit clinic that offers free physical and behavioral health care to low-income people without health insurance, will be receiving grant funding from the County of Santa Barbara to support the health and wellbeing of migrant farmworkers in the northern part of the county.
Santa Barbara County is home to an estimated 18,000 migrant farmworkers, many of them concentrated in the north. These individuals are essential to the county's economy, yet they frequently go without health care and many do not have insurance. Savie Health will partner with Proyecto Campesino, a new farmworker resource center and mobile van operated by the county's Department of Social Services, to do outreach at farm sites about the free health care available through Savie Health's clinic.
"We are grateful to the County of Santa Barbara for recognizing this unmet need amongst the migrant farmworker population," said Savie Health's Executive Director Eryn Shugart. "We are honored to be able to save the lives of many of these individuals who would otherwise go without health care."
Services offered by Savie Health include preventive care, some urgent care, free lab and imaging tests, Medi-Cal enrollment for those who are eligible, and behavioral health care. All services are offered in both English and Spanish. Behavioral health appointments are available via telehealth, which involves the clinic sending a link to a patient's phone so they can access the service.
Since its inception in June, 2022, Savie Health has provided close to 1,300 visits to uninsured community members, a large number of whom are migrant farmworkers who work in the fields near Lompoc and throughout Northern Santa Barbara County. The grant funding will allow the clinic to provide health services to even more individuals in this population, Shugart said.
Savie Health was founded by Dr. Ahmad Nooristani, chief hospitalist at Lompoc Valley Medical Center. It's the only free clinic in Lompoc and the surrounding area and has earned a 2023 Gold Rating from the NAFC Quality Standards Program.
— Savie Health is located at 1111 E. Ocean Ave. Suite 2, Lompoc, CA 93436. Clinic hours are Wednesday through Saturday, 9 a.m. to 4 p.m. To learn more about Savie Health's services or to volunteer or donate visit saviehealth.org. To make an appointment call (805) 743-4776. Hablamos Español.
Donate now!
saviehealth.org
(805) 455-0165
Executive Director: Eryn Shugart, PhD
Mission
Our mission is to provide free medical, behavioral health, dental and vision care to uninsured adults in Santa Barbara County and beyond regardless of race, gender, ethnicity, immigration status, religion, or sexual orientation.
Begin to Build a Relationship
We know you care about where your money goes and how it is used. Connect with this organization's leadership in order to begin to build this important relationship. Your email will be sent directly to this organization's director of development and/or Executive Director.
I was a little skeptical before coming to my appointment at Savie Health Clinic, but after my appointment and to my surprise, the outcome was better than I expected it to be. This clinic is exactly what any one without health insurance needs! My health care concern was addressed at no cost to me. I now have peace of mind knowing that I am in the hands of a health care provider caring for my health.
Make Healthcare Free, Forever
Savie Health needs your help to not only continue its crucial work in providing free medical care in Santa Barbara County, but more importantly, to broaden the scope to include dental services. 
To accomplish this and long-term sustainability, Savie Health is raising money to create a permanent endowment. The nonprofit invites you to make a Founding Donation of $5,000, supporting the only permanent and full-time free clinic in Santa Barbara County.
To donate and learn more about Savie Health, please visit www.saviehealth.org.
Key Supporters
James S. Bower Foundation
Roy & Ida Eagle Foundation
Direct Relief/Teva Pharmaceuticals
Williams Corbett Foundation
California Wellness Foundation