Santa Barbara Education Foundation Raises Over $49,000 to Provide Books for Local Students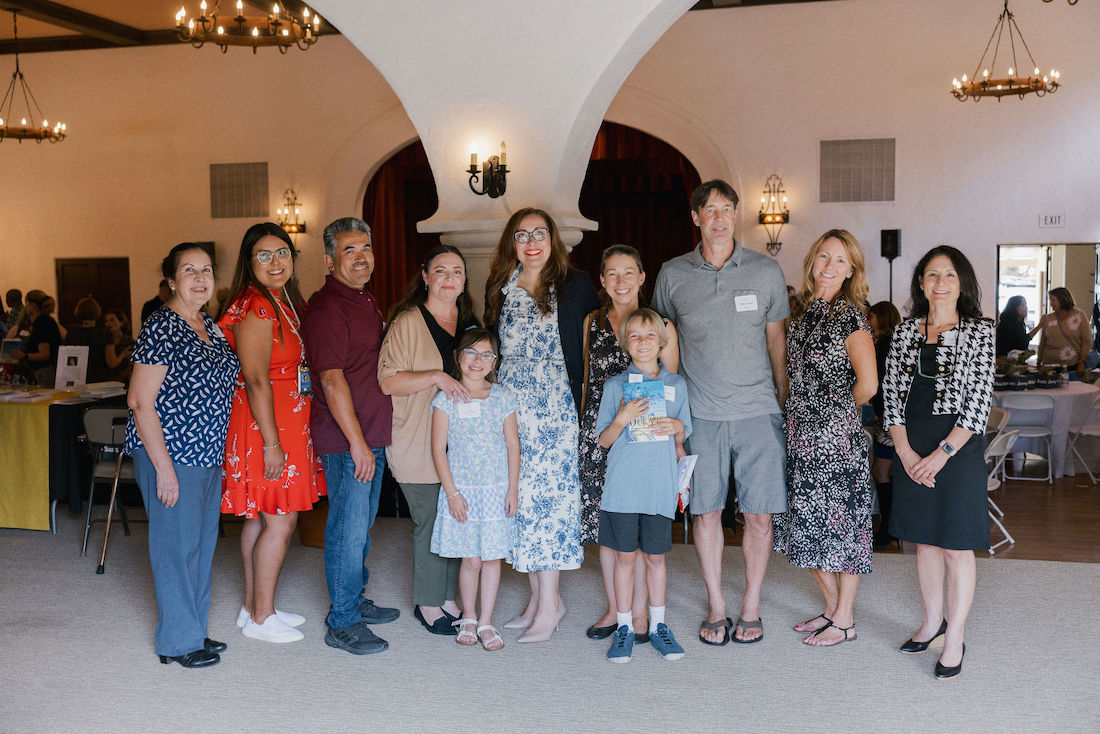 On Thursday, September 28, the Santa Barbara Education Foundation (SBEF) hosted the annual Love of Literacy Luncheon at the Santa Barbara Woman's Club. The event, attended by over 200 generous supporters, raised an impressive $49,000 for the Open Books Project. This initiative aims to provide 2,500 students in the Santa Barbara Unified School District, from Transitional Kindergarten (TK) through 3rd grade, with books they can take home to read with their families.
The event was hosted by Santa Barbara Poet Laureate, Melinda Palacio, and featured a captivating keynote speech by renowned novelist Thomas Sanchez.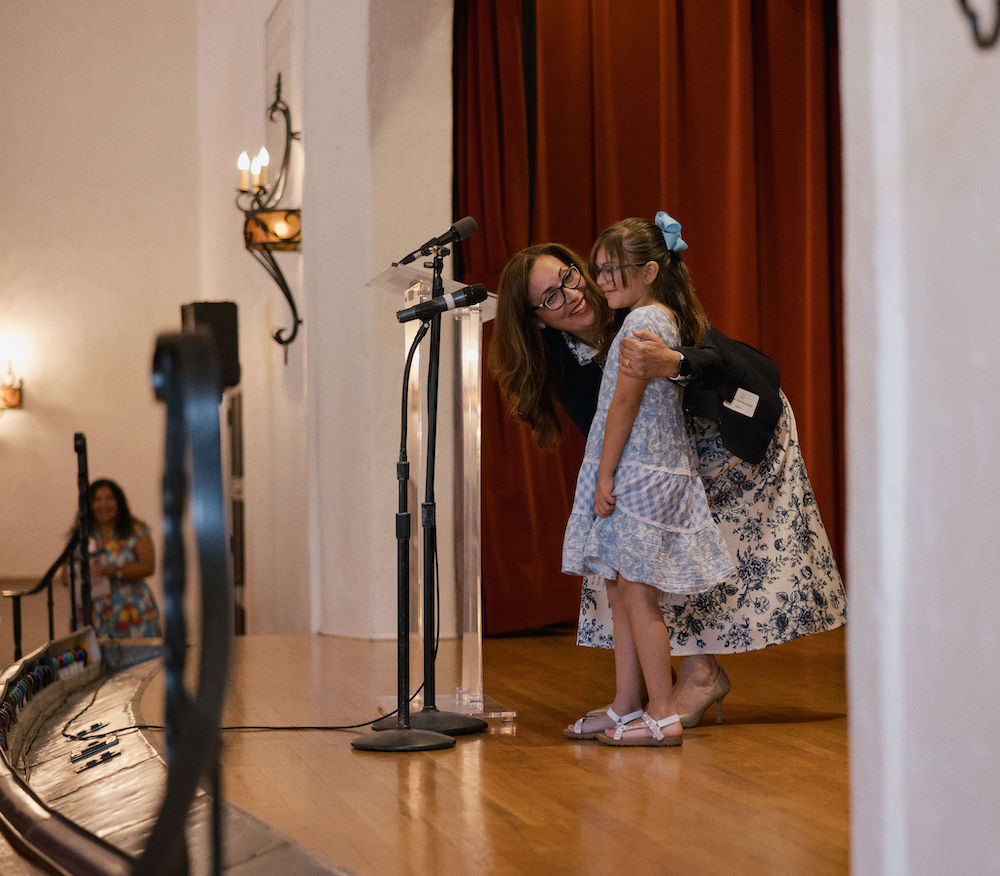 Sanchez who has had an impressive writing career and whose novels have garnered international recognition shared his own literacy journey.  He reminisced about how his mother had worked multiple jobs to help provide books in their home. "I sat on my mother's lap while she read those books, and I turned the pages with great excitement." Sanchez described the writing process for his forthcoming novel for young adults "Oceano Horse From The Sea," he stated, "Her steady voice continued to guide me into a glorious world of imagination."
Dr. Hilda Maldonado, Superintendent of Santa Barbara Unified, provided an update on the most recent efforts in staff development with the rollout of the newly adopted Wit & Wisdom and CKLA Caminos reading curricula. She also highlighted significant gains in reading, remarking that scores for reading last year for Latino students, who make up 72% of the district's student body, jumped from 27% to 56% for students in the 3rd grade who are meeting and exceeding standards.
However, it was the students who were the stars of the event. Dr. Maldonado invited Julieta Torres-Oseguera, a 2nd grade student from McKinley Elementary School's Dual Language Immersion up to the stage to share her reading journey.
Julieta shared her heartwarming reading journey, saying, "Reading in English and Spanish allows me to read with my family. I'm excited for my upcoming trip to Mexico, where I get to read my new books with my grandpa." And then to demonstrate her reading skills to the room full of adults she read her statement again, this time in Spanish for all to hear.
Adams Elementary School teacher Anne Darga introduced 4th grade student Evan Reed, who struggled with reading during the challenging learning conditions due to the pandemic. Evan explained, "It was also hard to do my schoolwork because most of the activities had instructions that were written. I could read some of them, but when there were hard words, I would stop and do something else."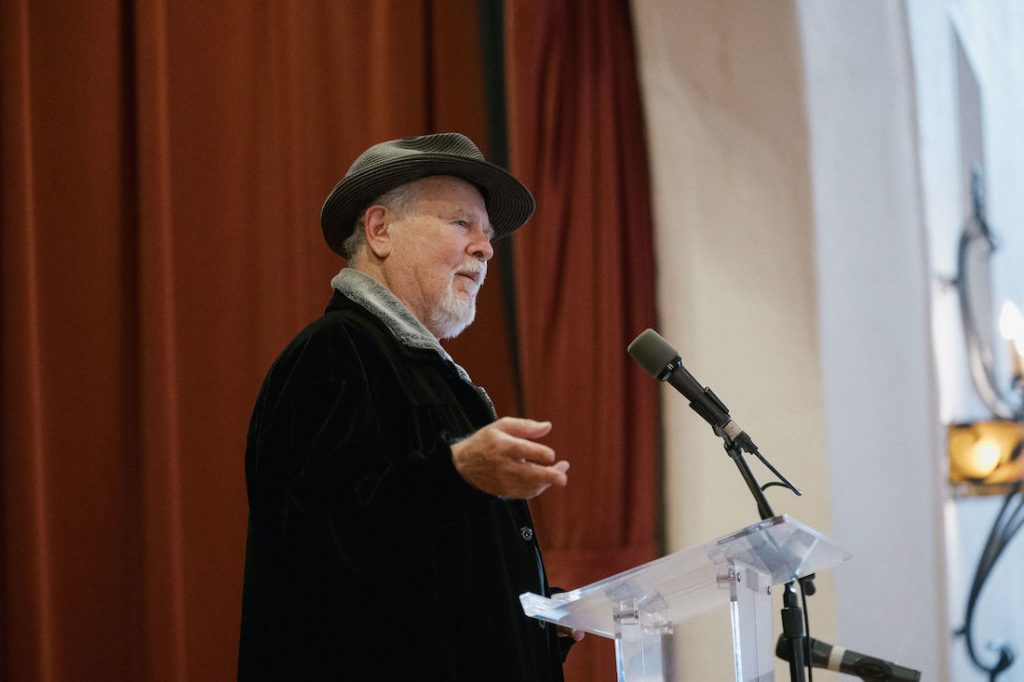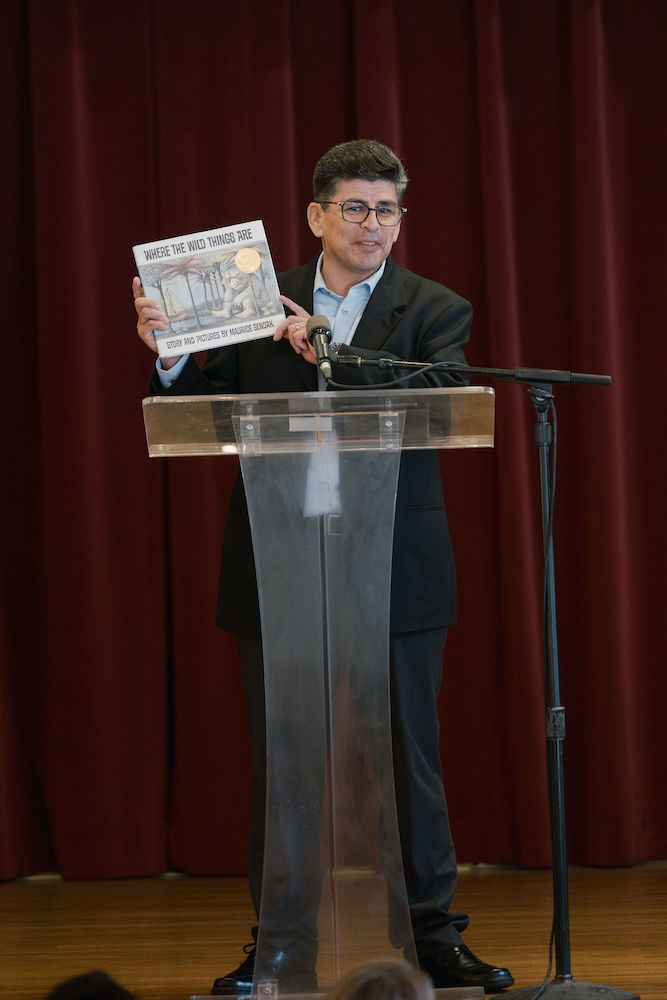 Through dedicated support from Darga and other teachers at Adams, Evan not only caught up to his peers in reading but developed a deep love for learning and reading. "The best part about being a reader is that you can read challenging books that are interesting. Percy Jackson is my favorite, and I read all five books last summer!"
With the Open Books Project, the Santa Barbara Education Foundation aspires to create a culture of reading that extends beyond the classroom, nurturing a lifelong love for books and learning. SBEF plans to send 2,500 new books home to every TK-3rd grade student and their family by the end of 2023.
SBEF extends its gratitude to the Love of Literacy Luncheon sponsors, including Pillar Sponsor: Sage Publishing; Ambassador Sponsors: Atkinson, Andelson, Loya, Ruud & Romo, First 5 Santa Barbara County, Tisha Ford, Jersey Mike's, and John Ogilvie; Champion Sponsors: Arroyo Seco Construction, Cottage Health, , KBZ Architects, Lazy Acres, Montecito Journal, Santa Barbara City College Foundation, and UCLA Health, with additional support provided by Chaucer's Books and Scott and Sons Electric.
Santa Barbara Education Foundation promotes private support of Santa Barbara's public education system, serving over 12,500 students in 19 schools. For more information on the Open Books Project, visit www.santabarbaraeducation.org.
Donate now!
Mission
Santa Barbara Education Foundation (SBEF) provides and supports programs that enrich the academic, artistic, and personal development of all students in the Santa Barbara Unified School District.
Begin to Build a Relationship
We know you care about where your money goes and how it is used. Connect with this organization's leadership in order to begin to build this important relationship. Your email will be sent directly to this organization's director of development and/or Executive Director.
I have always been impressed with Keep the Beat as it fosters a love of music in children that can last a lifetime. I learned to love music when I was young and wanted to help our young folks experience that same love in their formative years.
Helping Teachers Help Students
The agenda for the 2022/2023 school year is to close the gap and achieve more funding for Teacher Grants while focusing on literacy development and mental health. Despite the $223,000 gap that the Santa Barbara Education Foundation is currently experiencing, their diligence and thoughtfulness bear every single student in mind.
You can help countless students like Bella find their voice.
Key Supporters
Arnesen Family Foundation
Timothy and Louise Casey
Andrew and Mary Jane Cooper
Daniel and Mandy Hochman
Elaine F. Stepanek Foundation
James S. Bower Foundation
John L. Carleton Foundation
Senator Monique Limón
J.M. Lind
Superintendent Dr. Hilda Maldonado
Sara Miller McCune
Mithun Family Foundation
Mosher Foundation
Santa Barbara Foundation
Nick Rail
April Thede
Towbes Foundation
Walter J. & Holly O.
Thomson Foundation
Wood-Claeyssens Foundation
Zegar Family Foundation