Bright Torches Ignites the Love of Shakespeare for Local Students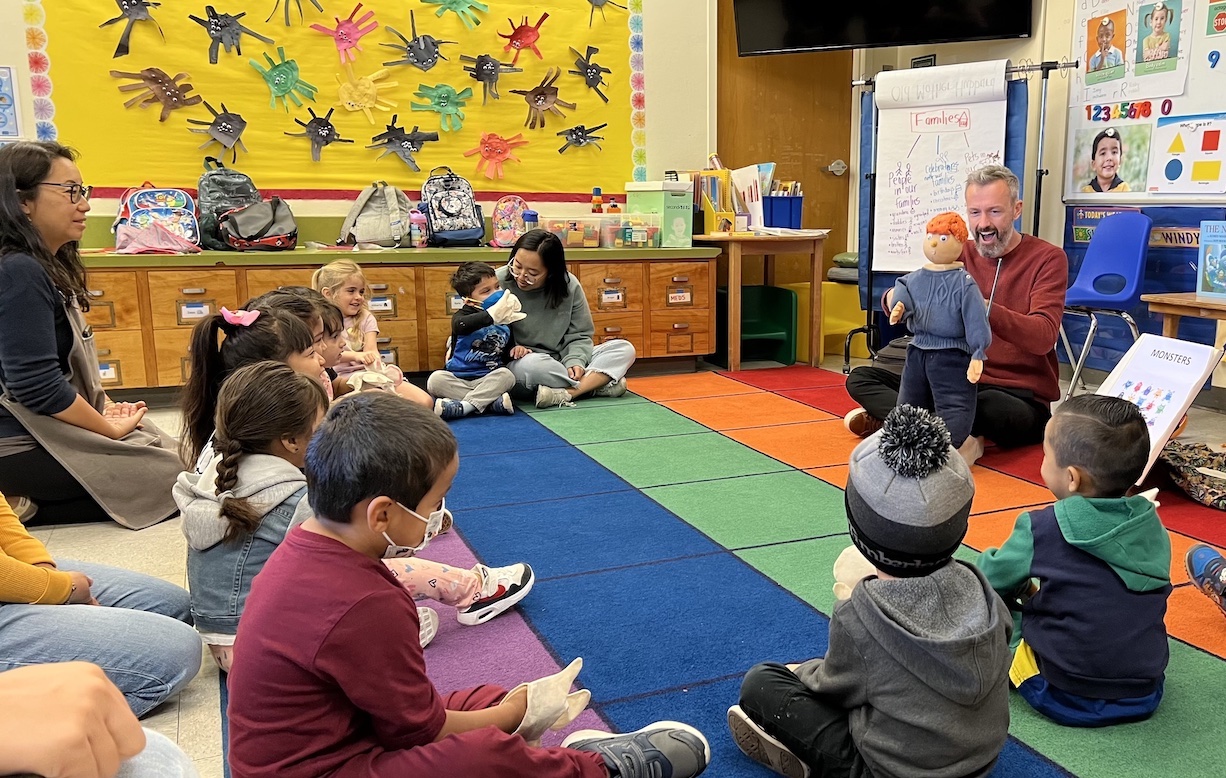 Bright Torches, a dynamic team of theater and education practitioners from the UK, specializes in working with youth around the globe. This week they will offer local students an array of captivating experiences, including storytelling performances, workshops, and puppetry, aimed at instilling a love for the works of Shakespeare, all while fostering imagination and promoting critical thinking.
The Bright Torches team is eagerly looking forward to engaging with over 1,800 Santa Barbara Unified students during this week-long residency. The group's goal is to show that Shakespeare is for everyone, and they have strategies and activities that cater to all learners, including emergent bilingual students and students with learning exceptionalities.
Their impact extends beyond this residency, as they plan to return to Santa Barbara in April 2024 to conduct follow-up workshops for students and provide professional development opportunities for Santa Barbara Unified teachers.
Tom Davey, the founder of Bright Torches, expressed his enthusiasm, saying, "All of our work builds talk in the classroom and pushes young people to think critically and share their ideas confidently with others. Shakespeare's stories are so powerful, and it's thrilling to be unleashing that power in classrooms, to explore timeless themes afresh, and to hear the thoughts and feelings of young people. Through all of our work, we hope to support teachers in providing a learning environment that has creativity and spontaneity at its heart."
The residency is part of a broader initiative funded by Sara Miller McCune through the Léni Fund, a program of the Santa Barbara Education Foundation supporting and encouraging student participation and exposure to performing arts programs in Santa Barbara.
Santa Barbara Education Foundation promotes private support of Santa Barbara's public education system, serving over 12,500 students in 19 schools. For more information, visit www.santabarbaraeducation.org.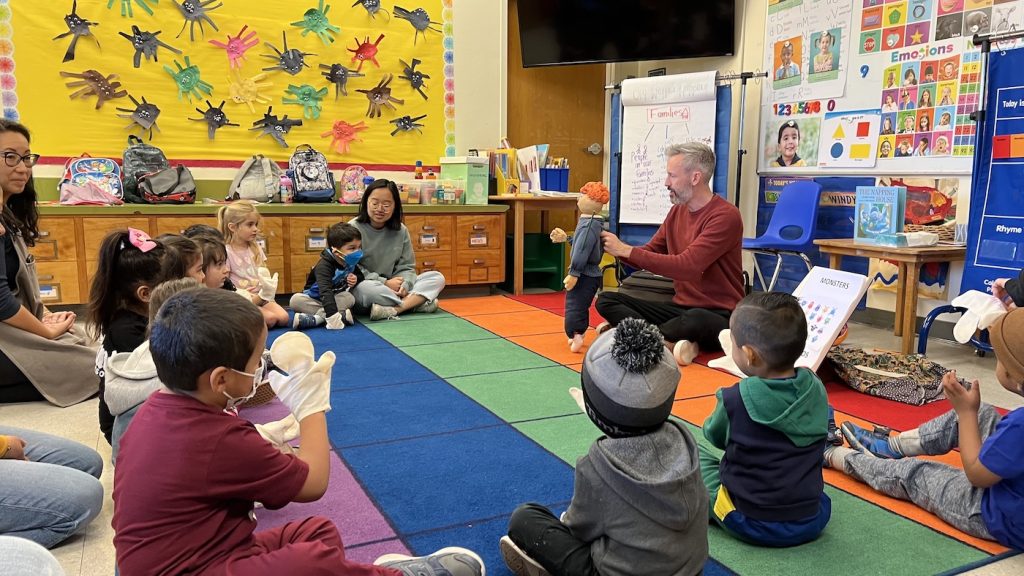 Donate now!
Mission
Santa Barbara Education Foundation (SBEF) provides and supports programs that enrich the academic, artistic, and personal development of all students in the Santa Barbara Unified School District.
Begin to Build a Relationship
We know you care about where your money goes and how it is used. Connect with this organization's leadership in order to begin to build this important relationship. Your email will be sent directly to this organization's director of development and/or Executive Director.
I have always been impressed with Keep the Beat as it fosters a love of music in children that can last a lifetime. I learned to love music when I was young and wanted to help our young folks experience that same love in their formative years.
Helping Teachers Help Students
The agenda for the 2022/2023 school year is to close the gap and achieve more funding for Teacher Grants while focusing on literacy development and mental health. Despite the $223,000 gap that the Santa Barbara Education Foundation is currently experiencing, their diligence and thoughtfulness bear every single student in mind.
You can help countless students like Bella find their voice.
Key Supporters
Arnesen Family Foundation
Timothy and Louise Casey
Andrew and Mary Jane Cooper
Daniel and Mandy Hochman
Elaine F. Stepanek Foundation
James S. Bower Foundation
John L. Carleton Foundation
Senator Monique Limón
J.M. Lind
Superintendent Dr. Hilda Maldonado
Sara Miller McCune
Mithun Family Foundation
Mosher Foundation
Santa Barbara Foundation
Nick Rail
April Thede
Towbes Foundation
Walter J. & Holly O.
Thomson Foundation
Wood-Claeyssens Foundation
Zegar Family Foundation