Sansum Diabetes Research Institute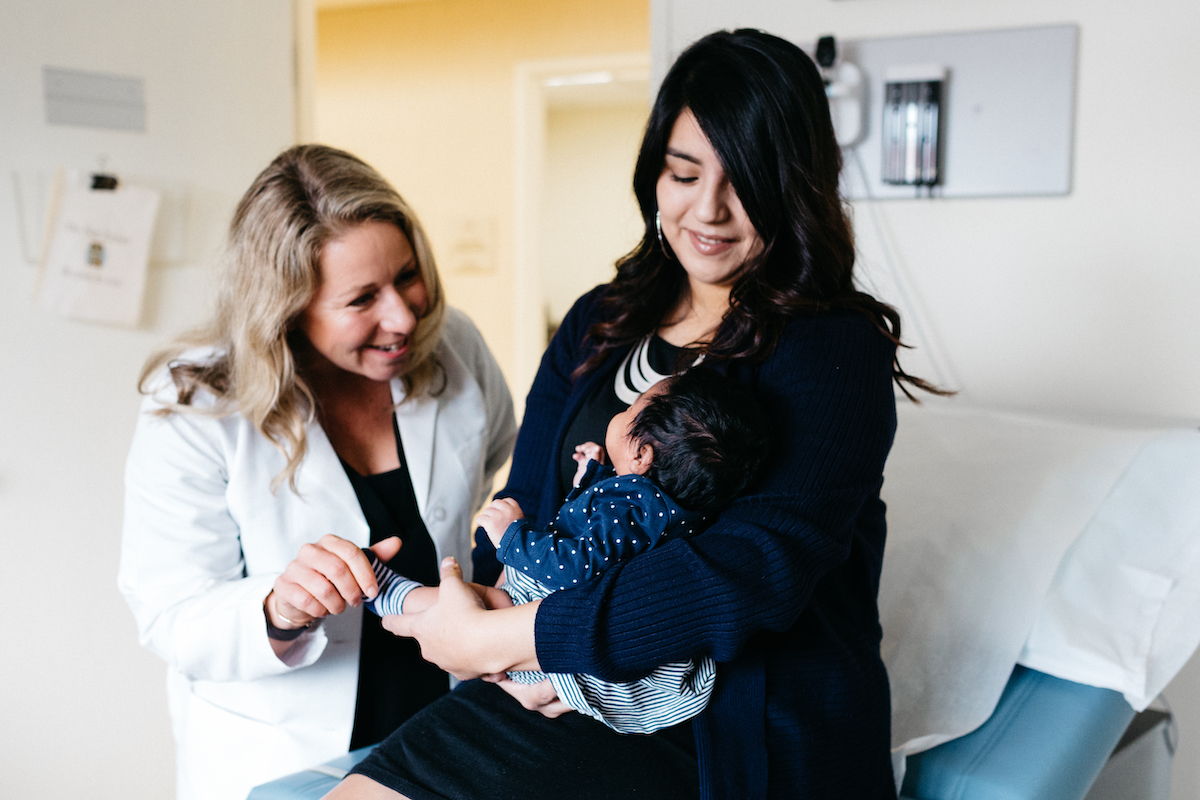 As recently as the early 20th century, a diagnosis of diabetes meant the certainty of a shortened life plagued with complications that would ultimately prove fatal. But thanks in large part to Santa Barbara's Sansum Diabetes Research Institute (SDRI), the outlook has brightened considerably over the decades. 
SDRI's founder was Dr. William Sansum, a pioneer in the field of diabetes research who became the first physician in the United States to successfully manufacture and administer insulin to patients with diabetes, helping to revolutionize the treatment of the disease. Dr. Sansum dedicated his life to ensuring access to insulin for every patient who needed it, and SDRI moved to the forefront of researching and developing effective therapeutics to monitor and control diabetes.
Over the years, the organization has made significant contributions to diabetes treatment. Dr. Lois Jovanovic, the former director of SDRI, pioneered research and treatment guidelines that completely changed how we treat diabetes in pregnancy worldwide, as she led global research that now enables pregnant women with diabetes to have healthy pregnancies and children. SDRI investigators were instrumental in the development of the artificial pancreas system, dramatically transforming diabetes management for people living with the disease.
SDRI has also stood at the forefront of investigating and addressing health disparities for underserved populations affected by diabetes. 
But while Sansum Diabetes Research Institute has made great advances on a variety of fronts, a great deal of work remains, as living with any form of the metabolic disease remains a challenge. Diabetes continues to be a major public health problem in the U.S., particularly in underserved populations. People with diabetes remain at high risk for serious medical complications including coronary heart disease, blindness, chronic kidney disease, chronic liver disease, and vascular disease requiring limb amputation.
Accordingly, SDRI has redoubled its efforts to meet the need by vastly expanding upon its legacy of rigorous and complex multi-organ system research. It's a crossroads moment for the organization, as the future of diabetes research – both to prevent and to treat the disease – requires the recruitment of world-class clinical investigators, which itself is contingent upon the creation of a state-of-the-art clinical research facility.
To accomplish these objectives, SDRI has just embarked on a comprehensive $20 million campaign to take diabetes prevention and treatment to the next level. The nonprofit has developed a vision for future research centered around conducting multi-organ system research in individuals that takes advantage of recent advances in research technology. The research is complex and laborious but essential for making advances relevant to people with metabolic diseases.
And that starts with overhauling its clinical research facility, which has not been modified in nearly 50 years.
"We're investing in our infrastructure to bring our building up to speed to accommodate a cutting-edge research facility that will allow us to expand upon our current research," explained Katie Haq, SDRI Director of Marketing. "Our research team is bringing on new clinicians that can help move the needle forward for diabetes research in creating new therapeutic strategies for and developing and hopefully preventing people from developing diabetes."
To that end, the organization recruited Dr. Samuel Klein, who is internationally respected for his clinical research in metabolic diseases, as its Chief Scientific Officer SDRI to spearhead the aggressive program of sophisticated clinical research. Dr. Klein has consistently received research funding from the National Institutes of Health for 30 years, published over 475 peer-reviewed papers, and received many national and international awards recognizing his research.
"Dr. Klein will be conducting precision metabolism research here," Haq said. "Diabetes can cause a great number of comorbidities, including heart failure, liver disease, kidney disease. But the specific abnormalities vary from one patient to the next. This area of research serves to understand the difference in the cardiometabolic function in people in all forms of diabetes and determine specific dietary interventions. Precision metabolism research focuses on what we can do, such as plant diet therapy, to prevent and treat specific diabetes complications."
SDRI is uniquely equipped to once again step into a leadership role in the cutting-edge field. While major academic centers conduct research in cell cultures or on laboratory animals, precision metabolic research requires sophisticated, leading-edge studies in people. The investment in its infrastructure and research teams lights the path forward.
But SDRI is also amping up its abilities to serve the local community, both expanding its clinical care arm and support groups and particularly the outreach efforts in the Latino population, which make up nearly 50 percent of the county's residents.
"We have a very large research program that's focused on Latino health," Haq said. "They're disproportionately burdened by Type 2 diabetes and obesity. The program is evaluating the efficacy and the dissemination of culturally appropriate diet interventions, which were developed here at SDRI. A huge part of what we do is education. The disease is so prevalent that one in 10 Americans have diabetes, and that's more than 37 million people. The more education and preventative care that we can reach in our community, the more we are serving our mission of being dedicated to improving the lives of people impacted by diabetes through research, education, and care. Anything we can do to reach anyone and everyone in our community is our
utmost priority."
Those who want to help shouldn't be intimidated by the $20 million fundraising goal of the campaign, Haq said.
"Small gifts are actually the most impactful for us in our day-to-day support, which contributes strongly to our future," she said. "Every dollar counts and really does impact our community by helping us move forward and stay true to our mission."
Sansum Diabetes Research Institute
2219 Bath St
Santa Barbara, CA 93105
(805) 682-7638
https://sansum.org
Donate now!
www.sansum.org
(805)682-7640 ext. 246
Director of Development: Kara Hornbuckle
Mission
Dedicated to improving the lives of people impacted by diabetes through research, education, and care.
Begin to Build a Relationship
We know you care about where your money goes and how it is used. Connect with this organization's leadership in order to begin to build this important relationship. Your email will be sent directly to this organization's director of development and/or Executive Director.
Living with type 1 diabetes since age seven made my journey to motherhood uniquely challenging. Thankfully, I found invaluable support and care at SDRI through the exceptional guidance of Dr. Kristin Castorino. Throughout my pregnancy, Dr. Castorino's weekly meetings extended beyond diabetes management; she genuinely cared about my emotional well-being. Our hour-long one-on-one sessions demonstrated the exceptional level of care I received. Working with Dr. Castorino at SDRI felt serendipitous. Her close collaboration with the late Dr. Lois Jovanovic, SDRI's visionary Chief Scientific Officer, whose pioneering work transformed diabetes care during pregnancy, was profoundly meaningful. Dr. Castorino's unwavering support turned my dream of motherhood into a beautiful reality.
Our $20 Million Campaign in the Fight Against Diabetes – Every Dollar Counts
"Creating a state-of-the-art research facility is critical for our future," adds Hornbuckle. "Much of our facility has not been updated since the 1960s. Our team is seeking philanthropic support to make our future possible."
Part of our campaign will also support the recruitment of healthcare professionals whose dedication will help bring about a positive transformation for people with all types of diabetes, explained Dr. Klein.
"We can make significant progress, yet it is imperative that we enhance our capabilities to further engage in groundbreaking work." said Dr. Klein.
To learn more about SDRI's $20 million campaign, please visit https://www.sansum.org/campaign.
Key Supporters
Ann Jackson Family Foundation
Barker Foundation
Jerry and Geri Bidwell
Timothy and Louise Casey
Tom and Nancy Crawford
Virgil Elings
Norman Kurland
and Deborah David
La Centra Sumerlin Foundation
Fred and Joyce Lukas
Mosher Foundation
The Ogle Family
The Paskin Family Foundation
The Radaz Family
The Redman Family
Robert and Ruth Reingold
Lady Leslie Ridley-Tree
Matthew and Natalie Rowe
Santa Barbara Foundation
William K. Bowes, Jr.
Foundation
Etty Yenni