United Way's Red Feather Ball raises $400,000 for Local Youth Academic Programming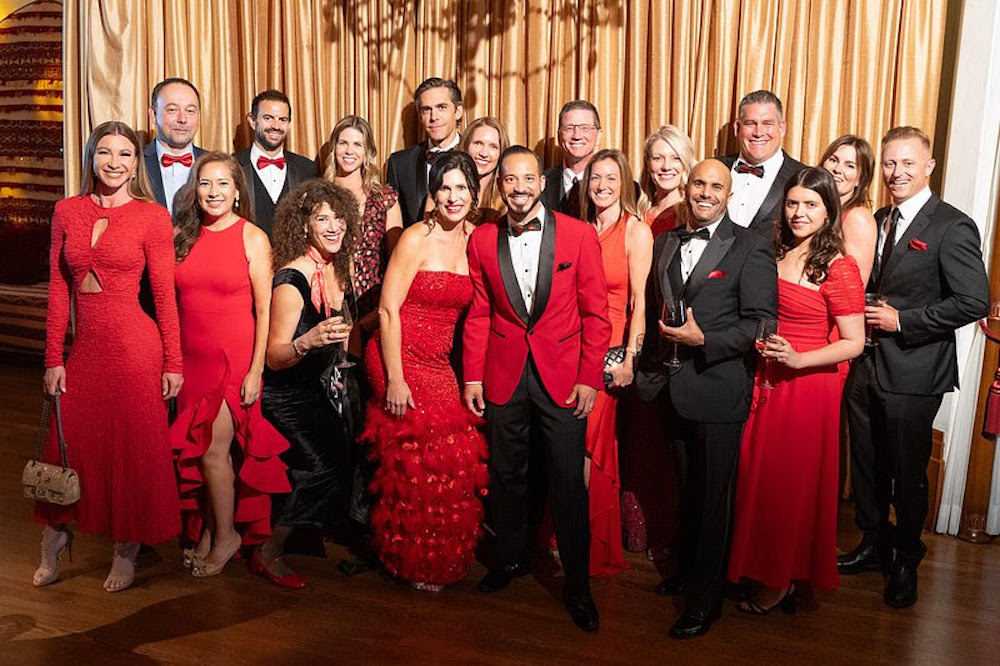 The event also celebrated the organization's 100th anniversary in Santa Barbara County
United Way of Santa Barbara County's 26th Annual Red Feather Ball raised nearly $400,000 to support programs in United Way's Academic Achievement initiative, including the national award-winning Fun in the Sun summer learning program. This year's gala, themed A Diamond Celebration, also celebrated the organization's centennial anniversary in Santa Barbara County. The Diamond Feather sponsor of the event was U.S. Bank.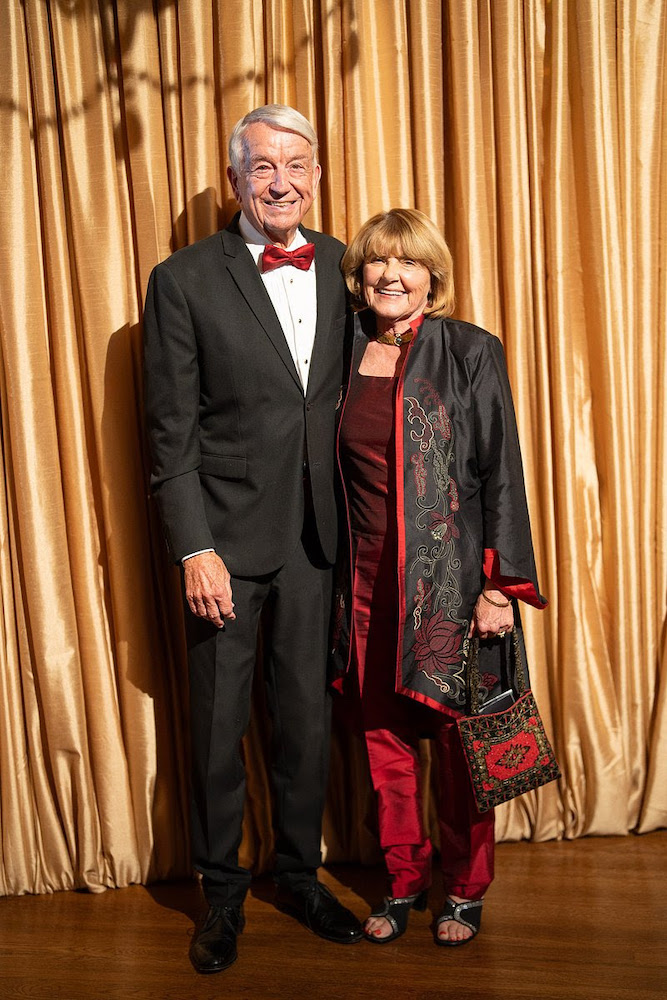 Held at the Montecito Club in Santa Barbara on Oct. 13, this annual event honored the role the organization has played in the community's longstanding tradition of care and commitment to local families and students. Guests enjoyed a cocktail reception and silent auction, followed by dinner, a program and scholarship auction, and dancing. The event also premiered the 26th annual Fun in the Sun program video, highlighting the impact of the organization's local work in academic achievement.
The event was co-chaired by local sisters Belle and Lily Hahn and recognized Truman Davies and Xorin Balbes as honorary event co-chairs. The event committee included Noemie Brish, Alice Hampton, Julie Heider-Gray, Melissa Henderson, Erin Moy Vik, Holly Onak, Amber Ortiz and Vanessa Ringel. Since 1997, the Red Feather Ball has provided an opportunity for donors to support local programs that continue to demonstrate significant impact on the academic trajectory of low-resource students. Thanks to generous event sponsors like the Zegar Family Foundation, Bob and Val Montgomery, City National Bank, and other community organizations and individuals, 100% of event proceeds will benefit the children and families served through United Way programs like the Fun in the Sun and the United Learning Center, which provide after-school, one-on-one academic support and resources to young scholars. Between each of these academic programs, United Way serves hundreds of children and their families each year.
The 26th annual Red Feather Ball exceeded fundraising expectations, setting a record for the fourth year in a row in total event proceeds. These funds will be used to support key program expansions as United Way's key partnerships with school districts and community organizations continue to grow.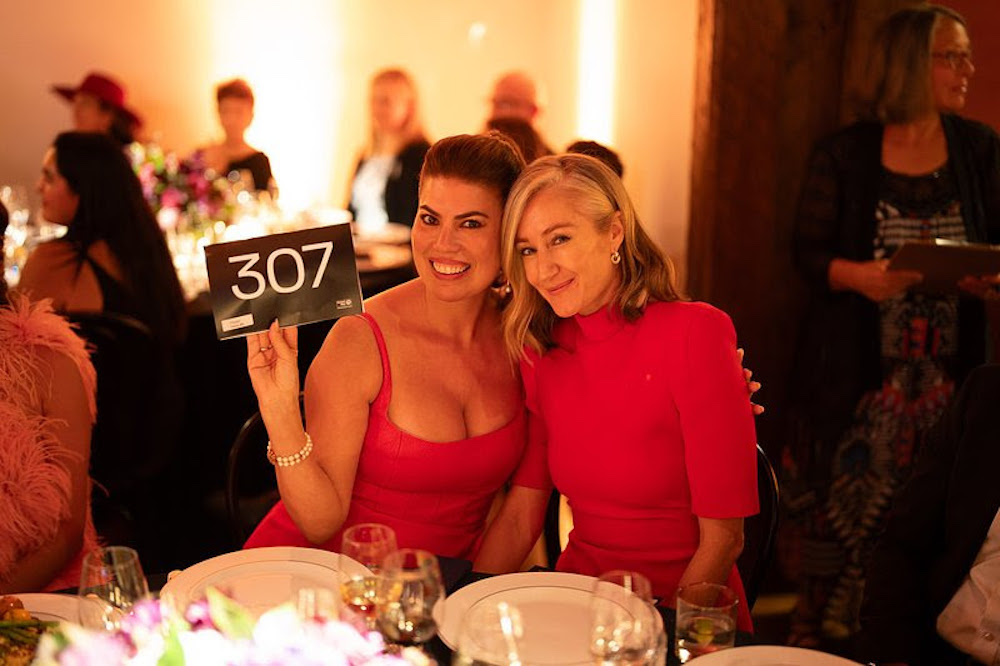 "The Red Feather Ball is a powerful reminder of United Way's ongoing legacy of building more resilient communities over the past 100 years," said Steve Ortiz, president and CEO of United Way. "The generosity of our donors and community partners make a critical impact on our ability to provide these essential educational programs and initiatives for the people of Santa Barbara County."
To learn more about United Way of Santa Barbara County and its initiatives, visit https://www.unitedwaysb.org/. To view the Fun in the Sun highlight video, visit https://www.youtube.com/watch?v=AefWFvwESAM&t=2s.
Thank you to the 2023 Red Feather Ball Event Sponsors: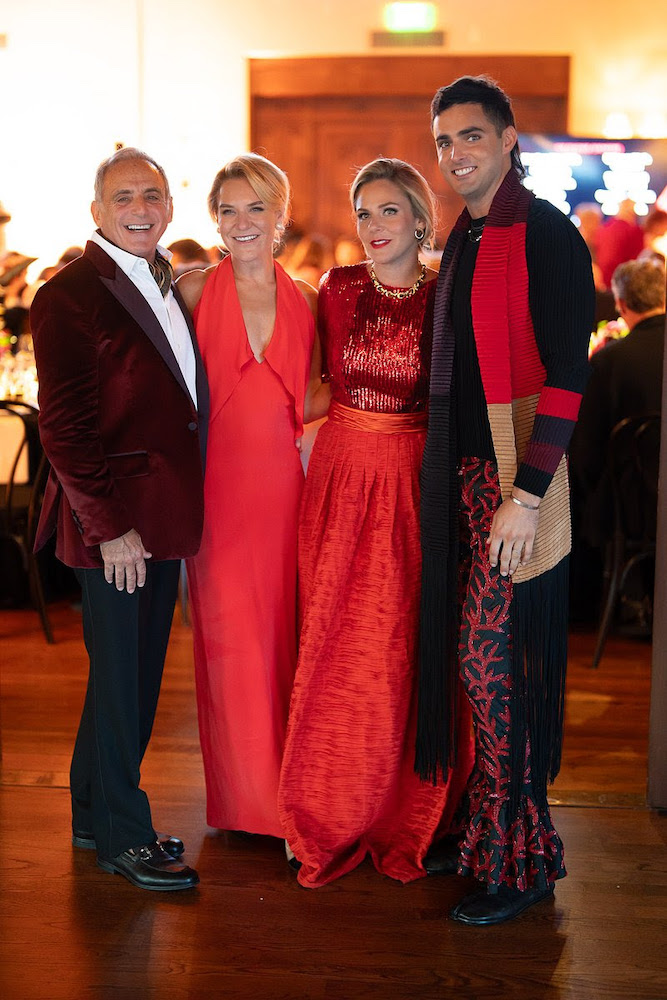 Diamond Feather Sponsor
Zegar Family Foundation
Red Feather Sponsor
Zegar Family Foundation
Platinum Feather Sponsor
Bob and Val Montgomery
Gold Feather Sponsors
City National Bank, Xorin Balbes, Truman Davies, Jim Semick
Silver Feather Sponsors
Bechtel, Cottage Health, Belle Hahn, Lily Hahn, Susan Kalt, Kayne Anderson Rudnick Wealth Advisors, Santa Ynez Band of Chumash Indians
Bronze Feather Sponsors
AGIA Affinity, Deirdre Hade Arntz, Casa Dorinda, John and Susan Hanna, Klein DeNatale Goldner, Julie Heider-Gray, Cliff and Diane Lundberg, David Reichert, Vanessa Ringel, Santa Barbara City College Foundation, Northern Trust, Erin Moy Vik
Vip Feather Sponsors
Noemie and Liron Brish, Maria Chesley, Schuyler Deerman, Paul Didier, David Flattery, Melissa and Seth Henderson, Rick Oshay and Teresa Kuskey, Sara and Scott Loncki, Arthur Merovick, Mosher Foundation, Gina and Lee Nelson, Laurie Rosenthal, Santa Barbara Foundation, Rick Scott, Dennis Forster and Cynder Sinclair, Anne Towbes
Event Underwriters
City National Bank, Brander Vineyards, Merryl Brown Events, Isaac Hernandez de Lipa
Donate now!
Mission
Our mission is to enrich the lives of children and families and build resilient communities by leading local programs and partnerships that improve school readiness and academic achievement, financial empowerment, and crisis response and recovery.
Begin to Build a Relationship
We know you care about where your money goes and how it is used. Connect with this organization's leadership in order to begin to build this important relationship. Your email will be sent directly to this organization's Director of Development and/or Executive Director.
Decades of Support
What I appreciate most about United Way's approach to programming and outreach is that there is an organizational insistence on engaging the whole community. What that means for me personally is that United Way makes it fun and easy to support Fun in the Sun as it encourages more direct donor involvement with the program. This gives me a hands-on and close-up view of the work being done to support both our public schools and students. United Way makes it easy for donors to access all the programs and it involves members of our community at all levels in contributing, volunteering, and active learning about how we can collectively make our wonderful city and county an even better place for all.
The Next 100 Years
In addition to its celebration of the 100-year anniversary alongside the volunteers, staff, partners, and supporters who have made the milestone possible, United Way of Santa Barbara County is also undertaking its first endowment campaign since 1982. 
"Our success in launching new programming and establishing new projects and partnerships are a benefit of that campaign 40 years ago," President & CEO Steve Ortiz says. "With an evolving community, we need to prioritize maintaining UWSBC's responsive and innovative programmatic infrastructure to adapt to changing needs. Endowment gifts or special anniversary donations will help UWSBC to stay strong for the next 100 years and sustain our impact on behalf of individuals, children, and families countywide."
UWSBC Board of Directors
Cliff Lundberg, Chair
Vice President Emeritus, Westmont College
Diane B Doiron, CLU, Vice Chair
Owner, Doiron Financial Associates
Susan Hersberger, Vice Chair
Retired Public Relations Executive
Leo Hamill, Treasurer
Senior Vice President/Regional Manager, City National Bank
Steve Ortiz, Secretary
President & CEO, United Way of Santa Barbara County
Rick Scott, Immediate Past Board Chair
Nonprofit Executive
Tim Armour
Retired Executive
Sue Birch
Retired Educator
Lance Connor
Reliable Engineering Services
David Flattery
Vice President of Business Development, DuPont Displays
Robert Hollman
Commercial Real Estate Developer & Owner
Alex Koper
President & CEO, MoXi, Global Mortgage Group
Shari Liu Fellows
Co-Founder/Principal, The Grayson Agency
Terri Maus-Nisich
Assistant CEO, County of Santa Barbara
Art Merovick
Retired Executive
Kevin Nelson
Director of Corporate Compliance, Cottage Health
Patrice Ryan
Retired Executive