Five Years of Regenerative Farming for Today… and the Future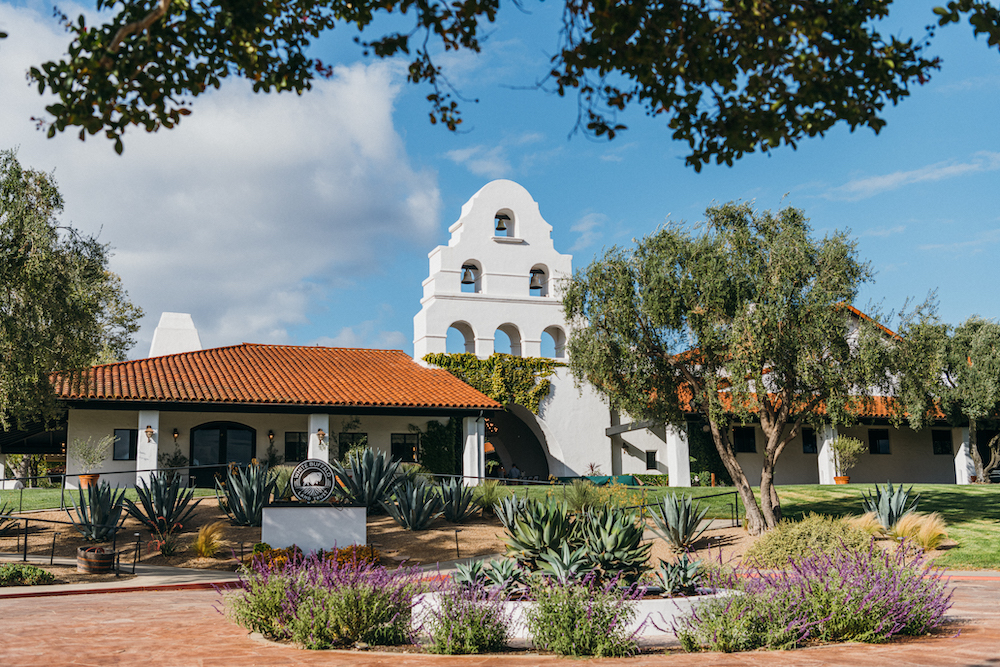 White Buffalo Land Trust (WBLT) is celebrating its fifth anniversary this year, a journey that began in 2018 with a small, 12-acre flagship farm in Summerland that was among the pioneers of bringing regenerative agriculture to the South Coast. The system of farming principles and practices that rehabilitates the land by focusing on biodiversity, soil enrichment, and protecting watersheds – thereby both boosting production and restoring the ecosystem – isn't new. But it's only in recent times that regenerative agriculture has reared up as a way to combat major concerns about the fate of the Earth, simultaneously tackling environment, economic, and inclusivity issues through bringing back the natural balance of people in community and their food.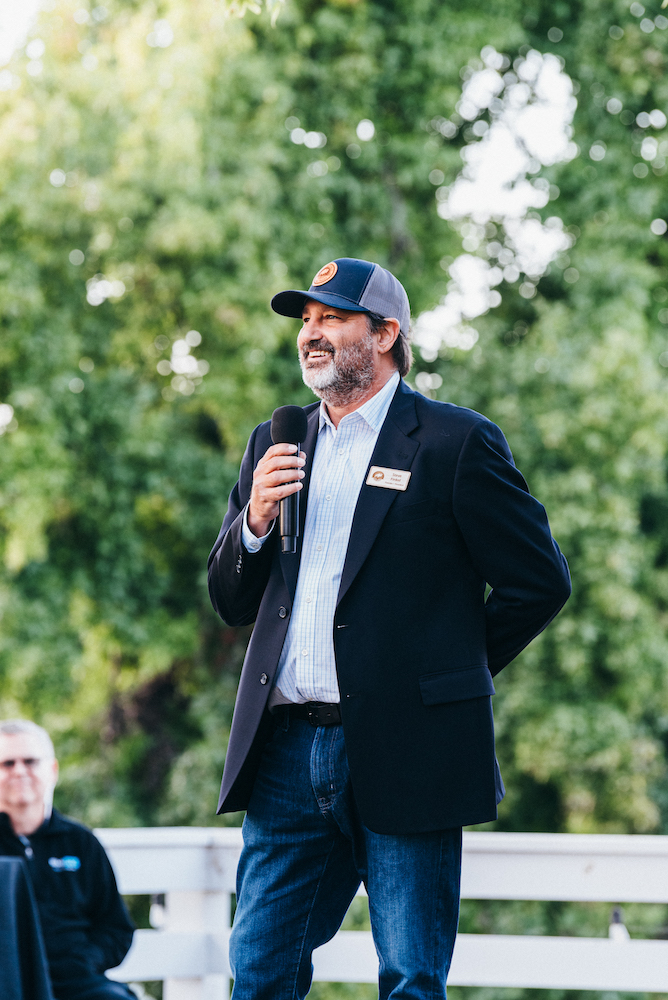 WBLT's team of scientists, researchers, permaculture leaders, and educators turned what was once an avocado orchard at the Summerland farm into a symbiotic ecosystem with new crops and grazing sheep as a demonstration site for farmers and school children.
The experiment proved so successful that WBLT was quickly able to expand, acquiring the 1,000-acre Jalama Canyon Ranch in 2021 as a global hub for regenerative land stewardship, ecological monitoring and research, education, training, and enterprise development – all important aspects of proving the efficacy, efficiency and, perhaps most importantly, potential profitability of its practices and principles.
Jalama is a perfect proving ground for WBLT's purpose to provide workable, replicable solutions for the planet. The ranch land in Lompoc sits at the crest of the Santa Ynez watershed and shares a boundary with the coastal watershed and the Dangermond Preserve. It's surrounded by some of the largest contiguous ranches in Santa Barbara County and represents the ecological sites that are indicative of California and Mediterranean regions around the world. Like the majority of California's grasslands and oak woodlands, Jalama Canyon Ranch is suffering from land degradation and species loss.
Which also means the greatest opportunity for impact.
The ranch serves as a living laboratory of regenerative agriculture principles showcasing a diversity of climate-appropriate cropping systems, livestock management systems, and viable enterprises.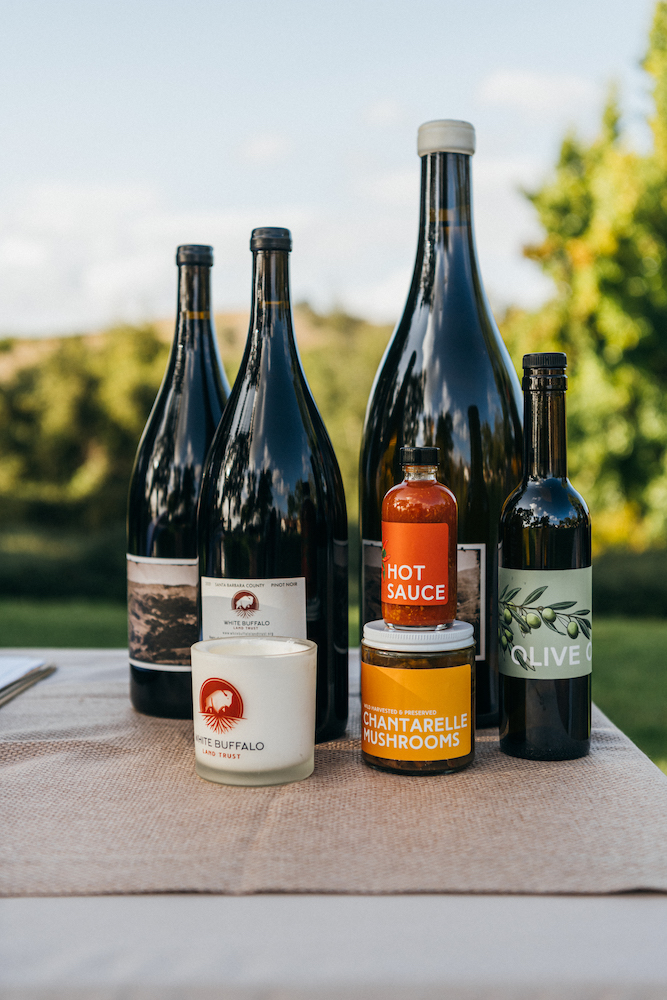 "Our focus is set on creating resilient food systems that have the power to positively impact the land, our health, and our community as a whole," said Kyle Sullivan, White Buffalo's Director of Marketing & Communications. "Our success lies in creating local solutions with a diverse set of regional partnerships aimed at global impact. The solutions we're developing continue to evolve through the circular process of direct land stewardship, ongoing monitoring and research, and teaching what we're learning from the land through our education and training programs."
Outcomes White Buffalo is working toward at Jalama include Oak Woodland Restoration, Reconnected Riparian Corridors, Revitalized Pastureland, Integration of Tree Crops and Animals, and Increased Water Holding Capacity. One of its early successes, however, is rehabilitating vineyards on the ranch, deep in the heart of the highly prized winemaking region.
"Regenerative viticulture is an example of a local solution that has been a core focus of our work over the last three years as we've transitioned our management in the vineyard at Jalama Canyon Ranch," Sullivan said. "Wine is a great focal point for conversation, and there is naturally a healthy curiosity around terroir and the winemaking process. Given the fact that there are hundreds of thousands of acres of wine grapes in California, what we're doing here creates the opportunity for outsized ecological (soil, water, biodiversity) and cultural impact.
Since taking over stewardship of Jalama Canyon Ranch, WBLT has been experimenting with different approaches to fertility, pest management, and embracing biodiversity in the vineyard. That includes planting a diverse cover crop mix to fix nitrogen into the soil, build organic matter, and break up the soil with living roots. Grazing sheep through the vineyard helps to fertilize the vineyard and produce a positive impact on the soil surface with their hooves that help slow surface water runoff and increase water infiltration. Partnering with Get Hooked Seafood, WBLT has also implemented a fermented fish emulsion fertilizer from the waste stream of their fish processing operations.
In the area of non-harmful pest management, the nonprofit has implemented regular regimens of microbial inoculants as a foliar spray to help out-compete the various detrimental fungal species, as well as limited applications of cinnamon oil and baking soda as needed. They've leaned into natural ecology-based solutions by installing raptor perches to help mitigate ground squirrel pressure.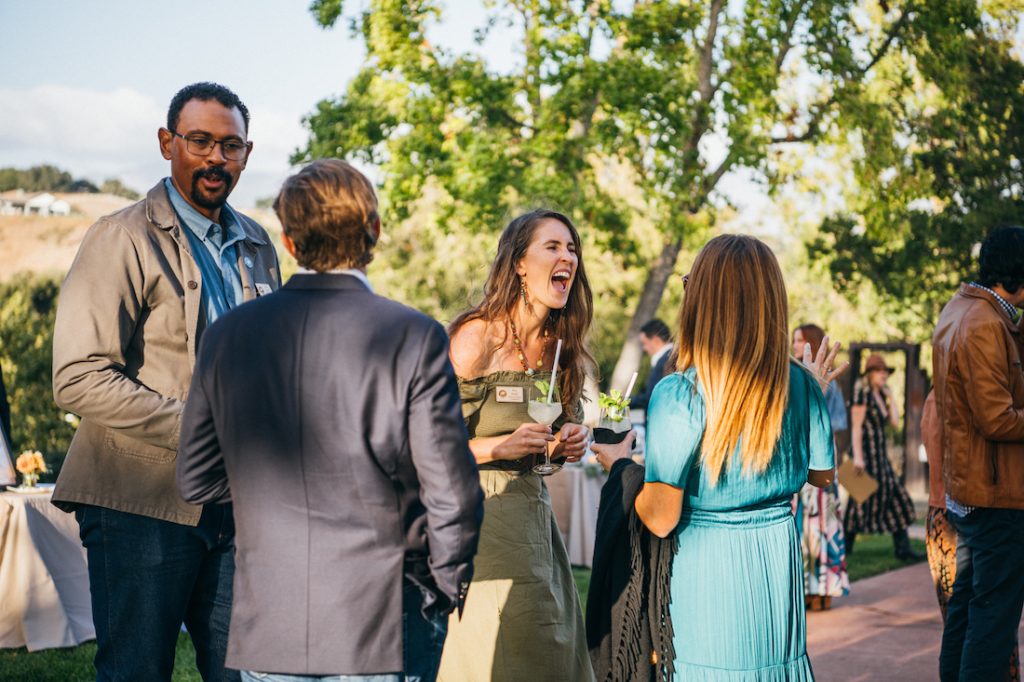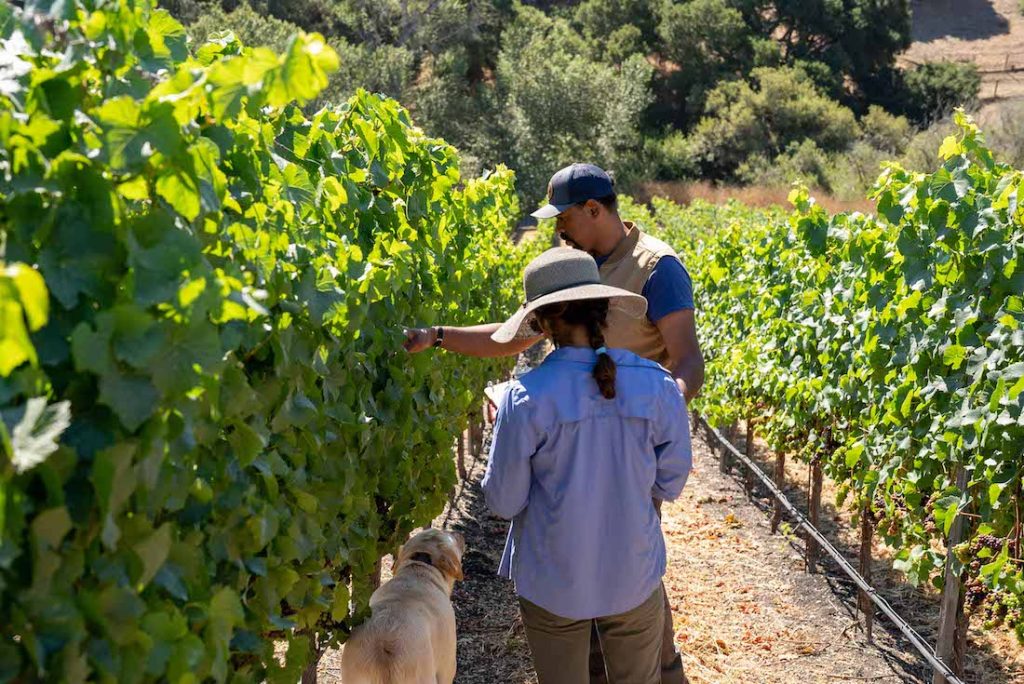 To improve biodiversity, WBLT has used a grant from the USDA EQIP Conservation Incentive Contracts (CIC) to plant diverse hedgerows around the vineyard, creating habitats for a diversity of species that help stabilize the hillside with living roots.
To be clear, the re-imagining of the vineyard isn't simply a theoretical experiment. WBLT brings its grapes to market by partnering with Sandhi Wines, a small production winery focusing in the nearby Sta. Rita Hills, which is now crafting the third collaborative vintage of pinot noir from the ranch's 2023 harvest. The concept is to bring regenerative products into the marketplace and catalyze the forces of supply and demand.
The initial pinot from two years ago proved a hit with critics.
"We're honored to share that Antonio Galloni of Vinous has awarded our collaborative White Buffalo Land Trust x Sandhi Wines 2021 Pinot Noir 93 points in his recent article titled 'Brilliance in Santa Barbara,'" Sullivan said. Galloni wrote: "The 2021 Pinot Noir is a very pretty wine. Sweet red cherry fruit, blood orange, mint, dried herbs, and rose petal all grace this exquisite, understated Pinot Noir. A wine of focus and nuance, the 2021 is an absolute joy to taste."
WBLT's recent Root of the Future III: Learning from the Land benefit event found the nonprofit partnering with several winemakers, food producers, purveyors, and culinary artisans to share the delicious fruits of their ongoing work. The evening was capped by WBLT Founder and President Steve Finkel sharing how successes with viticulture reflect WBLT's larger mission to affect a paradigm shift in agriculture. "We believe it's time to move beyond the goal of sustaining depleted resources, move beyond the goal of merely doing less harm," Finkel said. "We believe our role as humans, as a community, is to have a positive impact on the people and land around us, leaving it healthier and more bountiful at the end of our time than it was at the beginning of our time."
White Buffalo relies on individual donor support for 65 percent of their projects. And they're thrilled to show off exactly what it is they're doing for any potential philanthropists as well as anyone curious for an up-close look.
The next experiential tour at Jalama Canyon Ranch is set for November 18, when visitors can join WBLT's team for a journey around the ranch's Center for Regenerative Agriculture as part of its "All Hands On" Regenerative Land Stewardship Program. Attendees can observe the organization's innovative ways of increasing biodiversity, building soil, supporting a healthier water cycle, and improving climate stability across its 1,000 acres, experiencing firsthand what a thriving, regenerative food system can look and feel like. During the walking tour of the ranch's pastures, vineyard and native oak woodlands, the WBLT team will discuss the regenerative principles that underpin the management of each agricultural system, then gather at basecamp for light bites of products from the ranch and its food brand Figure Ate. Products will also be available for purchase so that you can bring home a piece of Jalama Canyon Ranch, with all proceeds supporting WBLT's ongoing work.
White Buffalo Land Trust
www.whitebuffalolandtrust.org
info@whitebuffalolandtrust.org
Donate now!
www.whitebuffalolandtrust.org
(818) 426-1398
Director of Development: Sam Franz
Mission
White Buffalo Land Trust practices, promotes, and develops systems of regenerative agriculture for local, regional, and global impact.
Begin to Build a Relationship
We know you care about where your money goes and how it is used. Connect with this organization's leadership in order to begin to build this important relationship. Your email will be sent directly to this organization's director of development and/or Executive Director.
Our partnership with White Buffalo Land Trust is much more than philanthropic; their team inspires and educates our employees who in turn research and design regenerative goods and products that end up in the global marketplace. I believe what White Buffalo is doing is urgent for our planet and that our local partnership with them is creating global impact and expanding our larger strategy of putting our values to work.
Be a Part of the Climate Solution
"We have assembled this incredible team at White Buffalo who are literally day by day implementing solutions that can change the world," says Founder and President Steve Finkel.  Every donation will be put to use to advance the mission and address the environmental, climate, and biodiversity crises we face today. White Buffalo relies on individual donor support for 65% of their projects. 
"I believe today that we are in such a moment of imperative that there's an application for every investment, because there is so much to be done," insists Finkel. If the past is prologue, White Buffalo Land Trust's past five years demonstrates that we have every reason to place our hope in them for our future.
Key Supporters
Manitou Fund
Roberto Foundation
WOKA Foundation
Macdoch Foundation
JS Bower Foundation
GA Fowler Family Foundation
Natalie Orfalea Foundation
Metabolic Studio
UGG
TomKat Education Foundation
Coyuchi Philanthropy Fund
Dancing Tides Foundation
Brownstein Farber Hyatt Schreck
Santa Barbara Foundation
Zegar Family Fund
Williams Corbett Foundation
Land Trust for Santa Barbara
County
Gaviota Coast Conservancy
McMorrow Family Foundation
CA Dept of Agriculture
U.S. Dept of Agriculture