Santa Barbara City College Foundation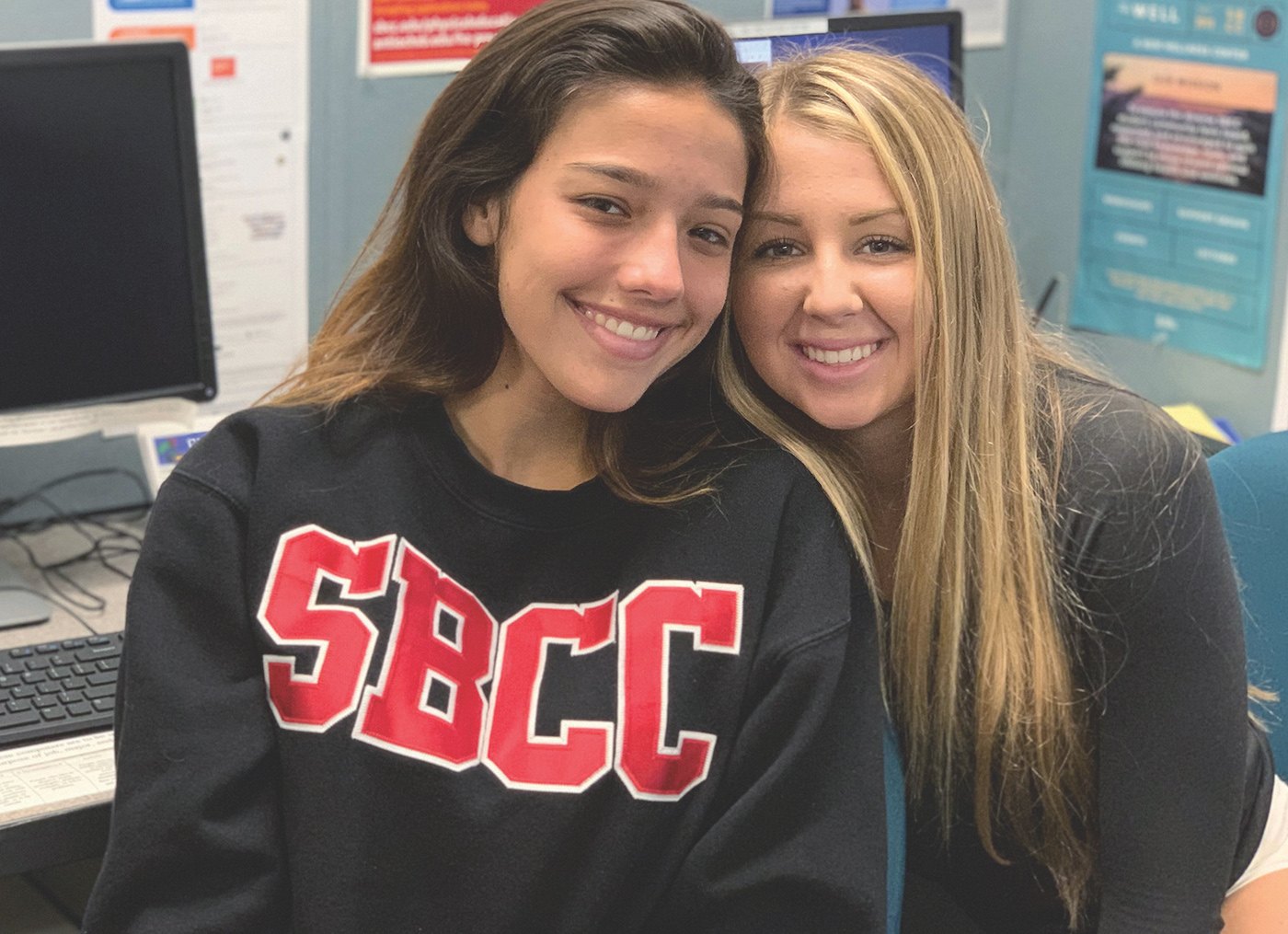 The SBCC Foundation has posted a job opening for the position of Chief Executive Officer of California's top community college foundation, one with assets of $85 million and a full-time staff of 15. The announcement explains how the new CEO will "build on the SBCC Foundation's longstanding success in ensuring that Santa Barbara City College remains accessible to all who seek to take advantage of its life-changing educational opportunities." 
At the top of the seven-page notice, there are specific attributes the foundation wants in its new leader:
– A strategic, visionary thinker who is adept at creative problem-solving and values building partnerships and relationships to support mutual goals.
– Someone who values interacting with people and thrives in a collaborative working environment while also being able to set clear directions.
– A resourceful leader who will be intentional in seeking practical results that maximize the return on the SBCC Foundation's fiscal and human resources as well as being resilient, versatile, and able to anticipate and solve problems and deliver results with a commitment for equity and inclusion, embracing the perspectives and experiences of others both inside the organization and in the external community.
You know who that fits to a T?
That would be Geoff Green, SBCC Foundation's current CEO, who – in case you somehow haven't heard the news – will be departing at the end of the year for a new position as CEO of the California Association of Nonprofits (CalNonprofits). For all we know, the board of directors simply distilled Green's skill, leadership style, and accomplishments over the last nine years to come up with the description.
Which is no doubt a good place to start.
Under his stewardship, SBCC Foundation has thrived in any number of ways, experiencing significant growth in its asset base, expanding partnerships with other community-based organizations, come up with creative solutions to be long-standing challenges and emergency situations – all in the service of its mission to provide financial and other resources to improve access and success for students at the college.
By far the most directly impactful and widespread initiative under Green's tenure was the creation of the SBCC Promise in 2016, a philanthropic program that echoes an earlier era in California by ensuring that all recent, local high school graduates have the opportunity to attend SBCC full-time for free. More than 7,000 students have participated in the plan since its inception seven years ago, which translates to 1,000 students receiving a free two-year education at absolutely no cost.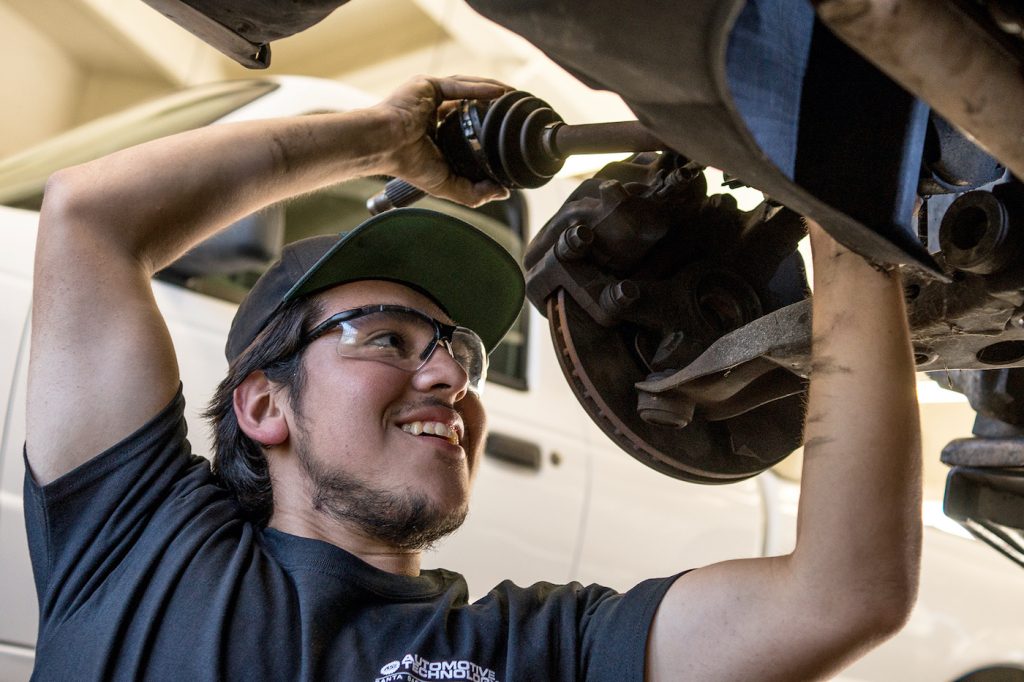 "People started to realize that we didn't have to wait for public dollars to be channeled back into the public college system," said Green, who modeled The Promise on similar but much more limited programs in a few communities across the nation. "There were some things you can do privately with philanthropy. What we did was make it universal for the whole community."
The Promise has been accompanied by additional outside-the-box outreach during Green's tenure, including the purchase of the former Paul Mitchell Building, which now houses the SBCC Cosmetology Academy downtown, just minutes from the core seaside campus. The foundation purchased the building as a program-related investment, supported the refurbishing specific to the academy's needs, and leased the space for the same amount they were already paying.
"I really wanted to show the value of a strong foundation," Green explained. "It's not just raising money and writing a check. It's things you can do with those kinds of assets that are more creative. The school moved from an older property out in Goleta to a much larger, more modern facility in downtown Santa Barbara, right in the core of the area where all of these newly minted stylists and others would be much more likely to be employed."
Green also facilitated and shepherded the two sold-out SBCC Jazz concerts with local Hall of Fame member Michael McDonald at the Lobero Theatre in 2018 and 2019 – which he called "a classic community college origin story."
"We've long raised money here and there for our applied arts programs, but while there's the ongoing SBCC's Monday Night Madness at SOhO and they travel to jazz festivals, they'd never played at the Lobero," Green said. "It seemed the perfect way to showcase the talent of the students and simultaneously raise money for the program."
Green's community connections also led to the foundation's instantaneous response to the pandemic, creating the first $2-million student emergency grant program in the first weeks after Covid hit the country.
"I was chair of the Chamber of Commerce when Governor [Gavin] Newsom announced the economic shutdown and the stay-home order," he recalled. "I heard from my colleagues who ran businesses that they'd have to lay off their workers, a lot of whom were our students, and that was their only source of income. So even before the Cares Act and other public support came online, we had the resources in hand and a reserve of unrestricted funds, so we immediately scrambled the whole team and turned half of the foundation staff into a full-time emergency grant program."
The disbursements enabled students to stay enrolled, so they could finish out that semester in spring of 2020.
"The idea is to constantly be thinking about using resources we have to support students and the college in creative and better ways. Fundraising is, of course, a primary role for us, but we're also an entrepreneurial small business finding new ways to support students using philanthropic resources."
While Green is moving on, supporting SBCC will always be near and dear to his heart, and he's thrilled to be leaving the foundation in great shape while never actually departing from his belief in SBCC and its brethren as providing great bang for the buck.
"The most important aspect is always the value and impact of community college philanthropy," Green said. "It's still such an emerging field, and although SBCC is a statewide leader – and I would argue even nationally – it's still got so far to go to catch up with four-year institutions. And so, in many, many ways, however you want to cut it, the dollar goes much further with a community college foundation when it comes to philanthropy."
Just as Green made possible with The Promise, philanthropists don't have to wait for his successor to be named to support the SBCC Foundation.
SBCC Foundation
721 Cliff Drive
Santa Barbara, CA 93109
info@sbccfoundation.org
www.sbccfoundation.org
(805) 730-4401
Donate now!
Mission
The SBCC Foundation has provided Santa Barbara City College with private philanthropic support since 1976, serving as the vehicle through which individuals and organizations may invest in the college and its students. As an independent 501c3 nonprofit organization and partner to SBCC, the SBCC Foundation provides more than $5 million annually for student success programs, scholarships, book grants, emergency funds, and other critical needs of the college. For more than four decades, the resources raised and managed by the SBCC Foundation have supported SBCC students as they prepare for careers, transfer to four-year universities, and pursue lifelong learning goals.
Begin to Build a Relationship
We know you care about where your money goes and how it is used. Connect with this organization's leadership in order to begin to build this important relationship. Your email will be sent directly to this organization's director of development and/or Executive Director.
I was fortunate to be an SBCC Promise student during my first two years at SBCC. Without it, I would not have gone to college. As a first-generation student, it was hard to navigate college, and the thought of paying thousands of dollars for classes, starting fresh out of high school, did not seem realistic. With the Promise, I was fortunate to not have to work to pay for my classes, which allowed me to focus on school. It was a privilege.
Your Donations Can Put a Student Through Two Years of College
Donations to the Santa Barbara City College Foundation provide much needed support for students as they prepare for careers, transfer to four-year universities, and pursue lifelong learning goals. The Foundation is working to make the SBCC Promise a permanent offering through the support of generous donors, while continuing to improve and expand access to a greater share of the Santa Barbara community. The cost of one student's participation in the SBCC Promise varies with the student and their course of study, but currently ranges between $2,750 and $5,500.
Key Supporters
Laurie Ashton & Lynn Sarko
Leslie & Ashish Bhutani
Roger Durling
& Daniel Launspach
Coleen & Ted Friedel
Perri Harcourt
Bruce Heavin & Lynda Weinman
Madeleine & Peter Jacobson
Irma & Morrie Jurkowitz
Mark & Tiffany Lemons
Lillian Lovelace
Kandy Luria-Budgor
& Beno Budgor
Sara Miller McCune
John C. Mithun
& Mercedes Millington
Maryan Schall
Frank Schipper
& Leslie Meadowcroft-Schipper
Geoff Slaff & Dale Zurawski
Judy & Jack Stapelmann
Rachel Kaganoff Stern
Scott Vincent
Merryl & Chuck Zegar