A Community Philanthropic North Star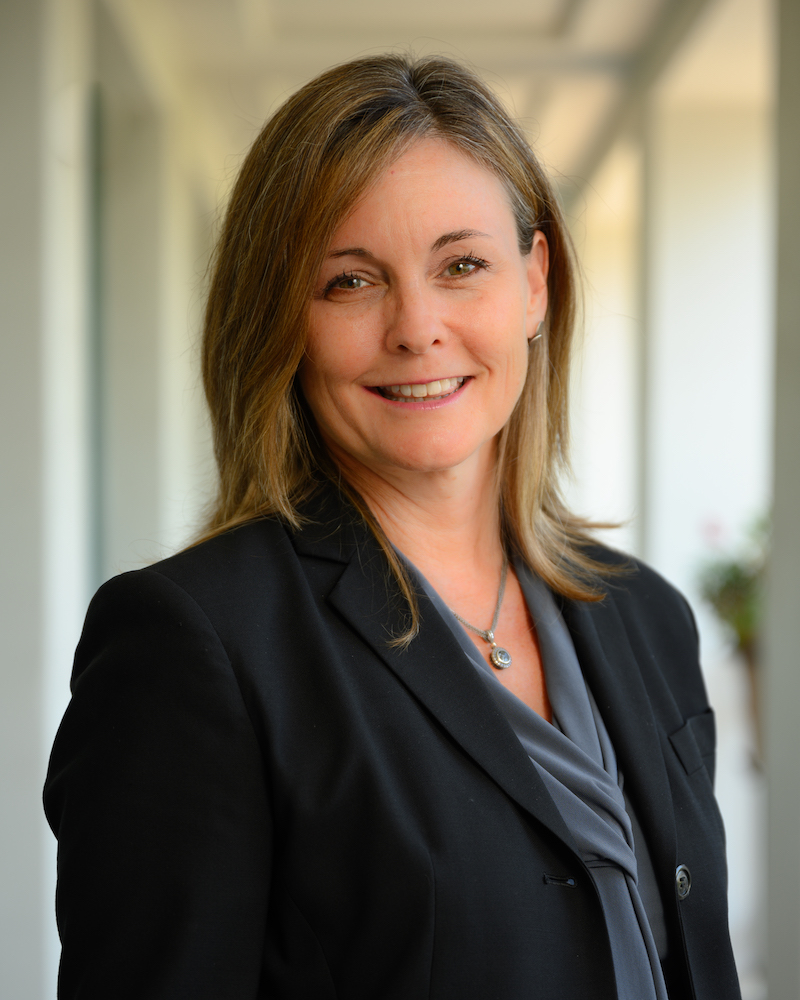 Santa Barbara Foundation's latest report on the State of Nonprofits in Santa Barbara County, published in autumn of 2023, indicates that the total of such organizations has now soared past 2,000 – a significant number considering that the county's total population is just a tad over 455,000. It might seem both difficult and daunting to navigate among nonprofits, given that there are multiple, often single-issue organizations, serving nearly every imaginable sector, all of which do important, impactful work.
That's where the Santa Barbara Foundation (SBF) comes in, and what makes the organization so valuable. As the largest community foundation in the region, SBF serves as the county's go-to resource in the social sector, a philanthropic one-stop shop working to meet residents' basic needs, and striving to ensure that our community continues to thrive. Over the course of its 95-year history, nearly every Santa Barbara County nonprofit organization and essential community project has been supported by the Foundation through a multifaceted approach that includes grant-making, initiatives, capacity-building, and more.
The Foundation tirelessly works to improve areas that affect quality of life in our county by expertly and efficiently bringing together stakeholders and subject matter experts to define challenges and develop solutions. SBF employs comprehensive programs designed to take a big picture approach to tackling issues by both funding and strengthening direct-service nonprofits while also offering a wide array of tailor-made services for donors to align with their philanthropic goals.
The formula has proven astonishingly effective for the Foundation. SBF maintains a more-than-healthy $642.5 million in assets, received $50.1 million in contributions in 2022, and dispersed nearly $28 million in grants, representing both discretionary grants as well as donor-directed funds. Philanthropists have long partnered with SBF to steward their charitable assets and assist in navigating the logistics of giving, creating customized plans that align with their passions and gift-giving goals.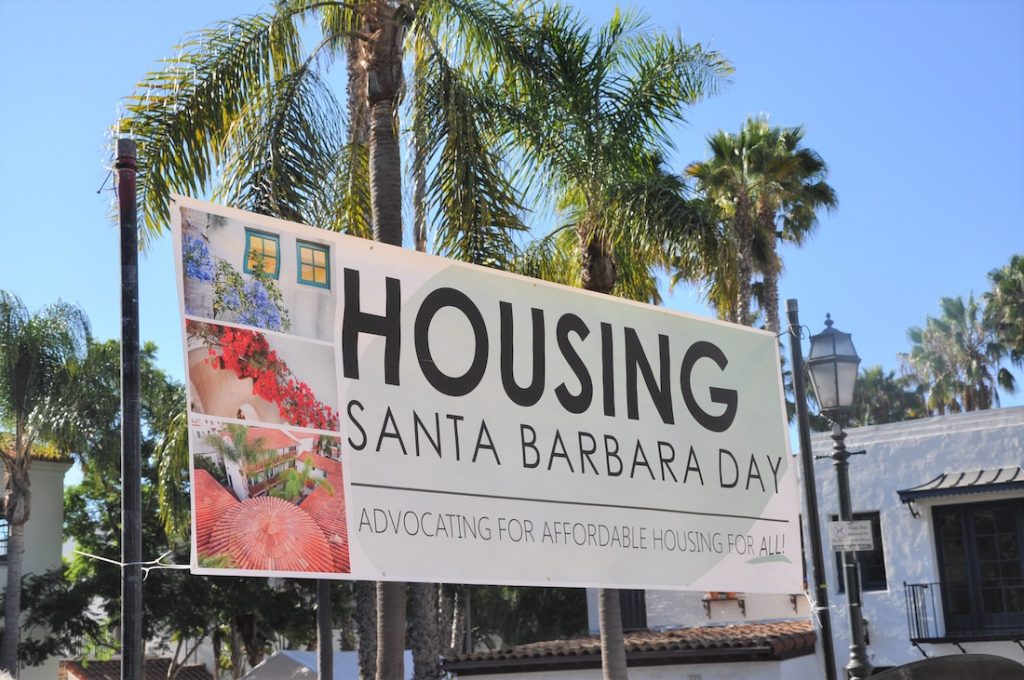 "Donors have a trusted resource in the Foundation because of our extensive partnerships with nonprofits throughout the community and the scope and collaborative nature of our grant-making programs," says Judith Smith‑Meyer, SBF's Director of Marketing and Communications. "They can trust that we'll help them meet their philanthropic goals in areas that they care about, and causes that they want to support and advance."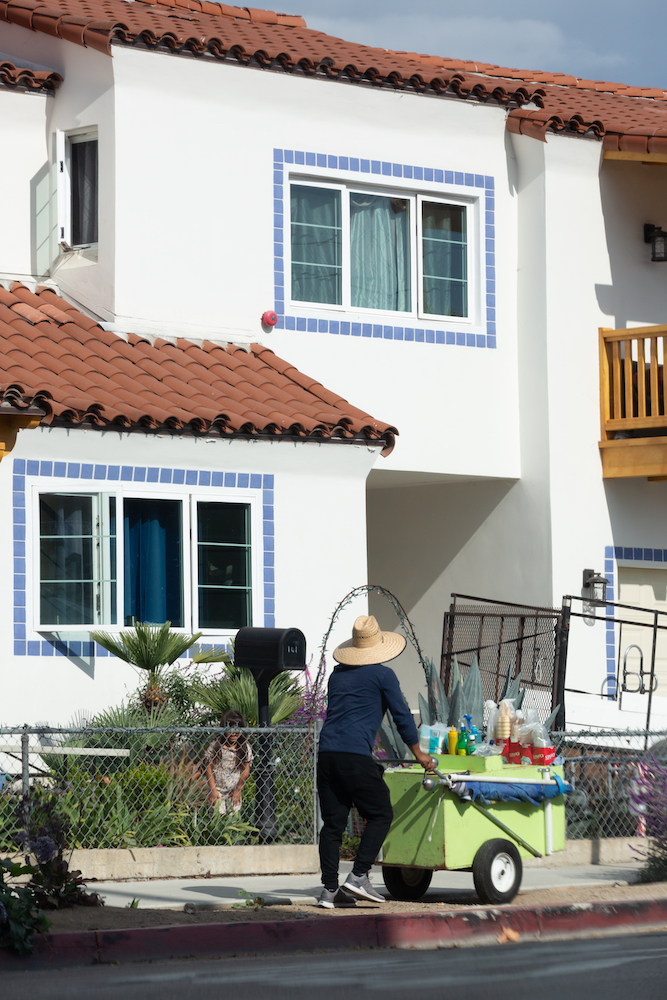 As part of its programs to produce effective philanthropy, SBF also works to ensure that the area's nonprofit leaders and their organizations have the tools, skills, and resources to fulfill their mission, through capacity-building workshops, leadership development, and technical assistance programs – all funded through its innovative Collaboration for Social Impact.
"We support nonprofits to help them be as sustainable as possible, strengthen their internal functions, and expand their impact so that they can achieve their missions," Smith-Meyer says. "That includes management disciplines such as developing their values, clarifying their objectives, creating strategic plans, often in collaboration with other organizations, as well as board governance and program evaluation – whatever their needs are."
Indeed, while the Foundation's financial might is what makes it possible for SBF to take an essential role in tackling issues affecting the community when and wherever they arise, the organization's effectiveness also comes from its ability to leverage relationships with donors, nonprofits, government agencies, and businesses to not only fund, but foster collaborations, coordinate approaches and convene initiatives and gatherings to serve as force multipliers.
"We focus on leading philanthropic solutions, but we work in partnership to develop a broad understanding of needs, resources, obstacles, or challenges," Smith‑Meyer says. "We're able to convene stakeholders to really learn about how issues actually play out in our community, what potential solutions might have been proposed or undertaken and then support collectives and coalitions to flesh out the essential common threads."
As part of its new five-year strategic plan, the Foundation has targeted several issues for focus in 2024 and beyond. Chief among them is the area of housing affordability.
"Having stable housing within your own community impacts everything," explains Tammy Johnson, SBF's Vice President of Philanthropic Services. "Housing touches on health, well-being, education, the business sector, essential workers, teachers, people who work in healthcare – all the services that we need to run our businesses. Philanthropy has a very important part to play in the solutions. What we can bring is grant-making dollars, loans for development projects, investing in the infrastructure, and helping with that unified message about why it's so important."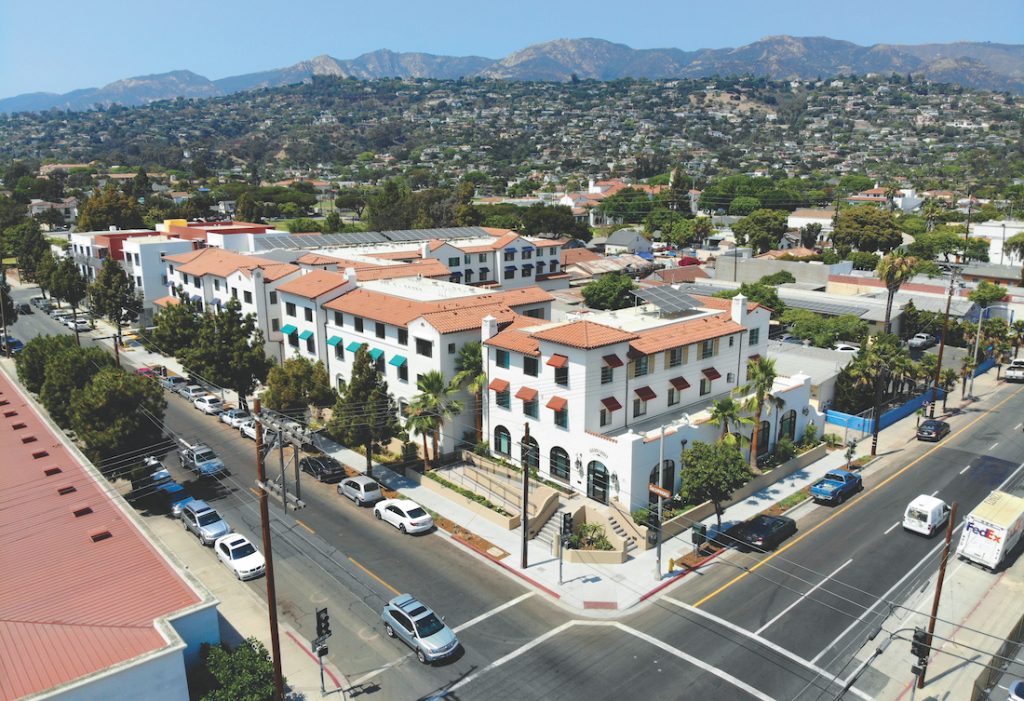 To that end, SBF commissioned a report on Housing Affordability for Santa Barbara County, a project that spanned the course of an entire year, with a 40-person advisory committee holding dozens of listening sessions and focus groups, conducting interviews and engaging in extensive research. More than 120 people in total were involved in informing the recommendations in the just-published report. The Foundation's immediate plans are to organize a funders collaborative, sharing research and best practices, with the aim of reaching an aspirational level of $10 million in pledges, grants, and investments for Santa Barbara County within five years.
"We're proud to be bringing parties together to build cohesive and comprehensive plans, initiatives, and solutions for what has become a countywide crisis," says Smith‑Meyer.
Other current areas of emphasis for SBF include equity in digital access through a coalition and grant-making, and striving to alleviate the imbalance between resources and needs between North and South County.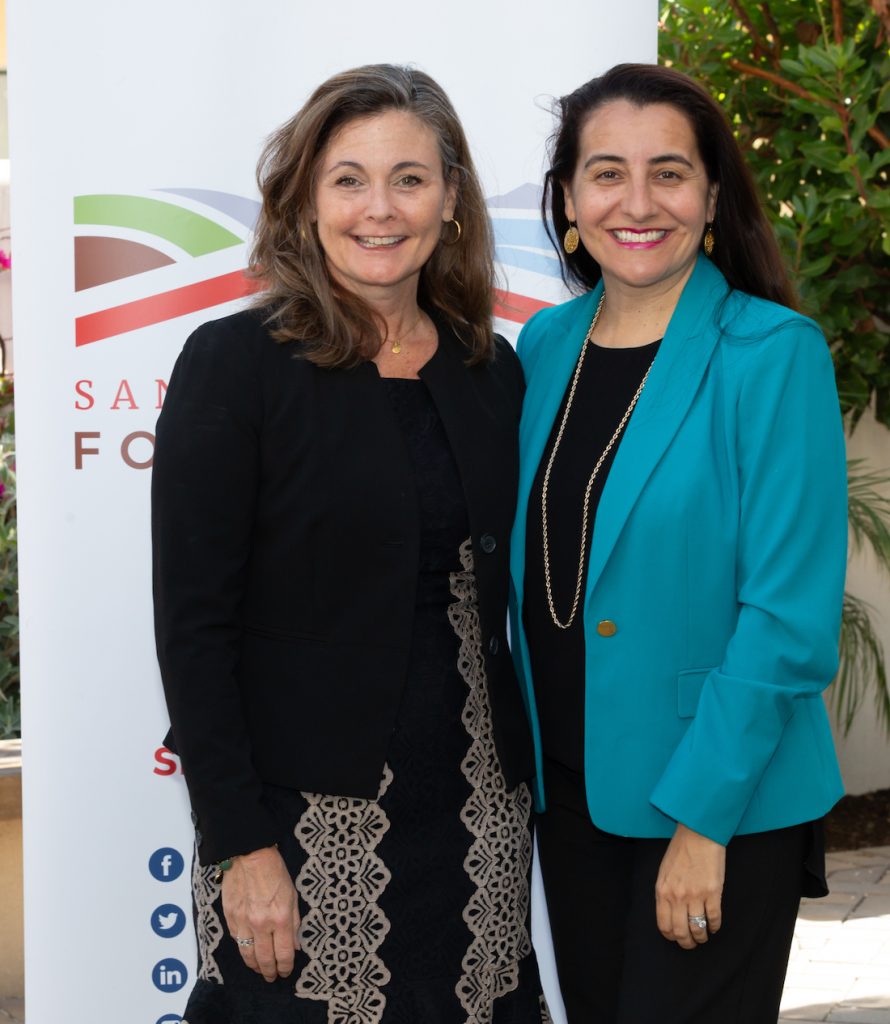 Of course, a great deal of the Foundation's efforts continue to go toward meeting basic needs for our most vulnerable neighbors in terms of food, shelter, safety, and healthcare – areas that date back to SBF's founding, a few years before the Great Depression resulted in widespread desperation in the county. Santa Barbara Foundation also firmly focuses on the needs of working families, including supporting childcare and workforce development through comprehensive grants. SBF also maintains individual funds to protect our local natural environment, support scholarships for higher education, and enhance the arts.
"We're engaged in the cultural life of the community, and conserving and providing access to all of our beautiful natural spaces," Smith-Meyer says. "They're so important to life in Santa Barbara County, part of what makes it such a unique place."
In addition to specific issues to address over the next five years, the new strategic plan has a broader, bird's-eye view theme, Johnson says, one that aspires to exponentially increase the Foundation's impact and elevate the community.
"We want to be the catalyst for fostering a new culture of philanthropy in Santa Barbara County," she says. "We want to continue to be the hub while inspiring more giving so that we're all working together to solve problems. So we're going to be more intentional in making sure that we're looking at all forms of giving, including donor circles and supporting the rising generation of donors. We're examining how diverse communities define philanthropy – what they're giving in time, treasure, or talent – and celebrating those different forms so that we can all be philanthropists with the resources that we have and all make a difference in our local communities for the greater good of our whole county."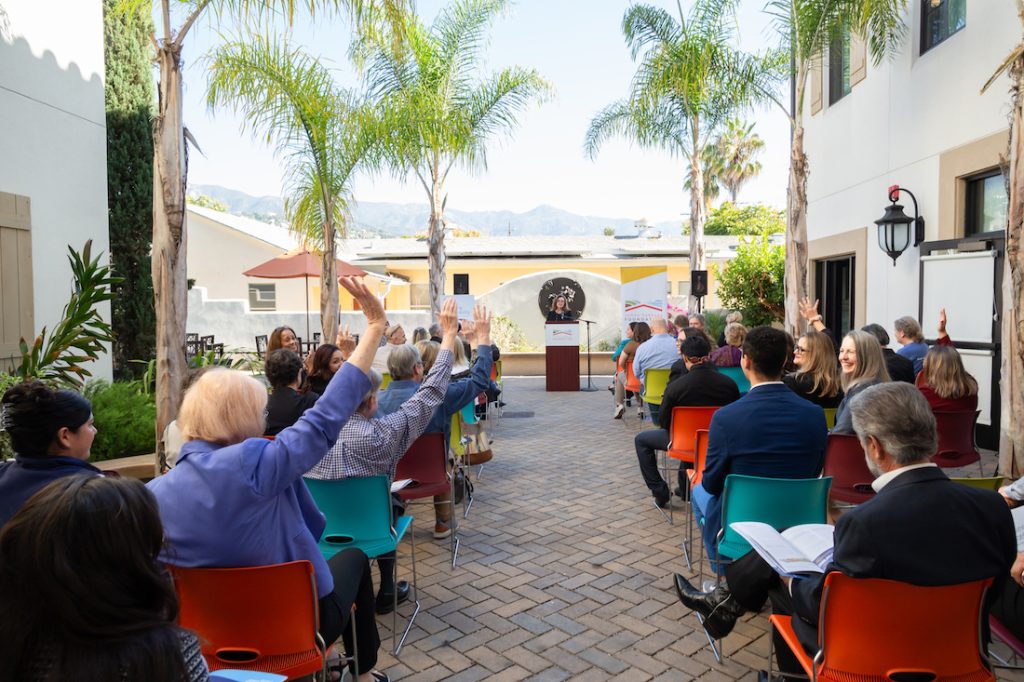 Whatever method of gifting fits your financial picture and wherever you want to achieve your charitable goals, Santa Barbara Foundation can facilitate all forms of giving whether simple or complex, and assist you in directing your donation where it will be most effective, employing its broad expertise and experience with community issues and needs to maximize charitable giving by removing administrative burden.
"We have the relationships, we have the knowledge of the community, and we have almost 100 years of experience. That's what lets us be very effective," Johnson says. "We are capable of meeting philanthropists wherever they are in the giving process, and helping them have the kind of impact that they're looking for."
With the new five-year strategic plan ready for unveiling as the calendar turns to 2024, it's a perfect time to connect with the Foundation and its donor services team to join in putting the plan into action and significantly strengthen the community we all call home.