Cottage Health and You: Partners in Wellness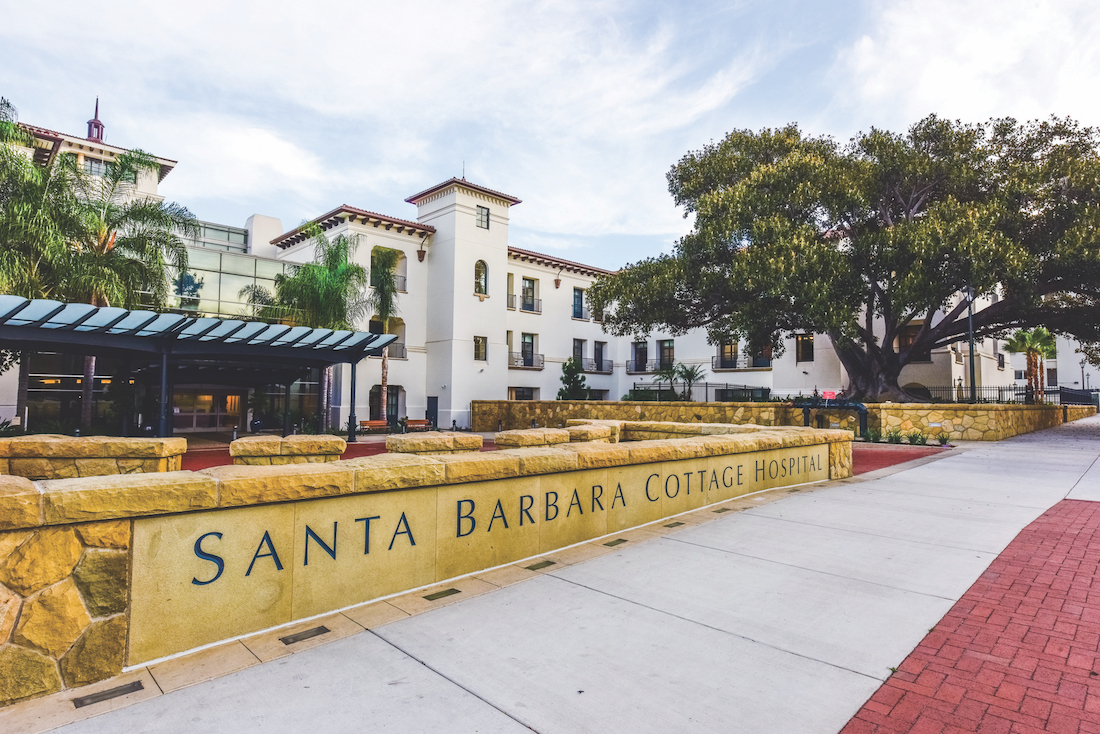 Santa Barbara Cottage Hospital opened its doors 132 years ago, the frontier town's first stand-alone community hospital having been spearheaded by Santa Barbaran Mary Ashley. Suffragette, and former president of Santa Barbara's Equal Rights League, Ashley had several years earlier convened 50 well-known local citizens, all women, to discuss and lay plans for Santa Barbara Cottage Hospital.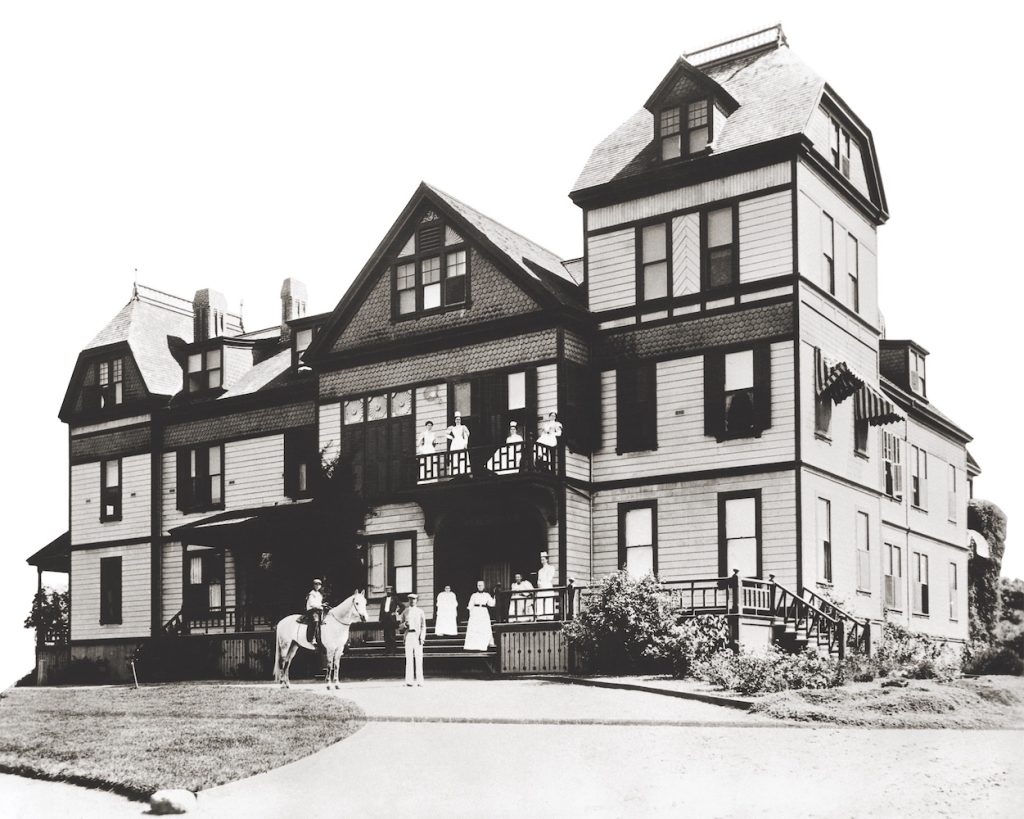 The original design and plans were based on the day's medical consensus that fresh, circulating air is fundamental to good health and overcoming disease. The original plans to have separate, breezy cottages proved too costly a design, though, and they ultimately went with a simple three-story building instead. Ashley insisted they keep "cottage" in the name. "It just sounds so cozy," she'd said. This founding group of women planned, raised funds, and oversaw the construction of Santa Barbara Cottage Hospital. From 1888 to 1914, Cottage's directors and administrators were all women.
Today, Cottage Health admits more than 18,000 patients annually, receives some 81,000 emergency room visits, and welcomes nearly 2,000 babies into the world. With hospitals in Santa Barbara, Goleta, and the Santa Ynez Valley, 15 urgent care centers across the Tri-Counties and Cottage Virtual Care – Cottage Health makes vanguard medical care accessible and available whenever and wherever needed. Cottage has benefited so many in our community and the good people of Santa Barbara have long responded in kind, their generosity having funded a refurbished Emergency Department and Trauma Center – expanding capacity and streamlining patient care. The Cottage Family Suites – likewise made possible through the support of appreciative Santa Barbarans' private donations – provide a calming sense of "home" to those from out of the area – often under worrying circumstances – to the loved ones receiving treatment at Cottage. Giving to Santa Barbara Cottage Hospital is giving to one's own family, friends, and loved ones – our community.
The vision of Mary Ashley and that first group of women set the standard for what has been a legacy of healing from Cottage. Our vibrant and diverse community depends on Cottage Health to provide the very best health care, right here at home.
Donate now!
www.cottagehealth.org
(860) 569-7290
Vice President for Advancement: Andrew Brown
Mission
To provide superior health care for and improve the health of our communities through a commitment to our core values of excellence, integrity, and compassion.
Begin to Build a Relationship
We know you care about where your money goes and how it is used. Connect with this organization's leadership in order to begin to build this important relationship. Your email will be sent directly to this organization's director of development and/or Executive Director.
Every staff member was totally dedicated to my healing and recovery with the goal to get me on my feet and walking again – which they did.
Providing Critical and Compassionate Health Services to our Community
Your support of Cottage Health is more important than ever. Your donations provide critical services, innovative technology, and the highest level of compassionate care to our patients and families, and to our friends and neighbors. Together, we can truly improve the health of our community – today and for generations to come.
Cottage Health Supporters
Thanks to countless donors and grateful patients who provide generous and meaningful gifts – at all levels – who help sustain our hospitals and ensure the very best care for our community.
Notable Gifts: Individual Donors
• Mary & Richard Compton – creating the Compton Center for Medical Excellence and Innovation, bringing the best medical solutions to all who live on the Central Coast
• Ben & Naomi Bollag – funding Emergency and Trauma Care excellence
• Anna & David Grotenhuis, Wayne & Sharol Siemens, Virginia Grotenhuis – providing resources to expand patient care and strengthen our future
• Craig Mally & Louise Stewart, MD – funding the first endowed chair for medical leadership at Cottage Health
• Richard & Mimi Gunner – providing educational support for nursing leaders
• Paul Guido – supporting mental and behavioral health for our community's youngest and most vulnerable patients
Notable gifts: Estates and Trusts
• Angela Minelli Starke – supporting pediatric excellence close to home
• Paul and Leslie Ridley-Tree – providing inspiration and loving support for the health and wellness of all Cottage patients
Notable Foundation Partners
•  Alice Tweed Tuohy Foundation
• Wood-Claeyssens Foundation
• Unihealth Foundation
•  Bower Foundation