Creating a Force for Ocean Health and Education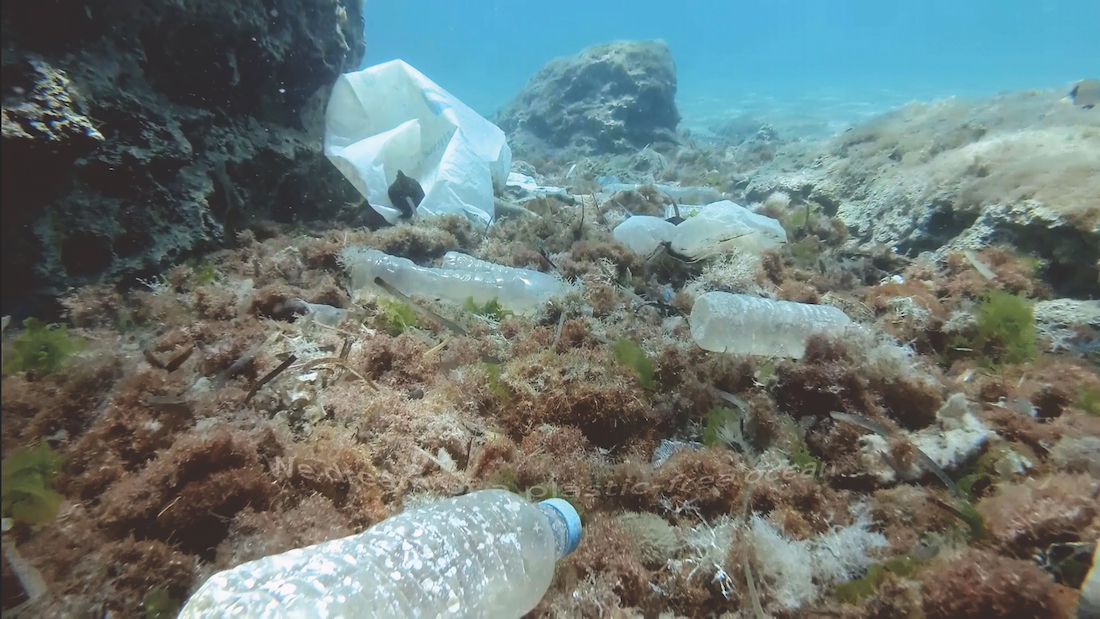 On a cool September Sunday, a group of Marine Watchdog kayakers paddled into a sea cave on the rocky coastline of Shell Beach. It wasn't what they saw that was striking, but what they didn't see: thousands of purple and orange sea stars that had once covered the tide line and the rocks of the cave were gone. 
The sea star population, a keystone species, mysteriously died along the Pacific coast from Alaska to Mexico in 2013. The group has been mapping Pisaster ochraceus sea star locations along the California coastline searching for answers and looking for a comeback.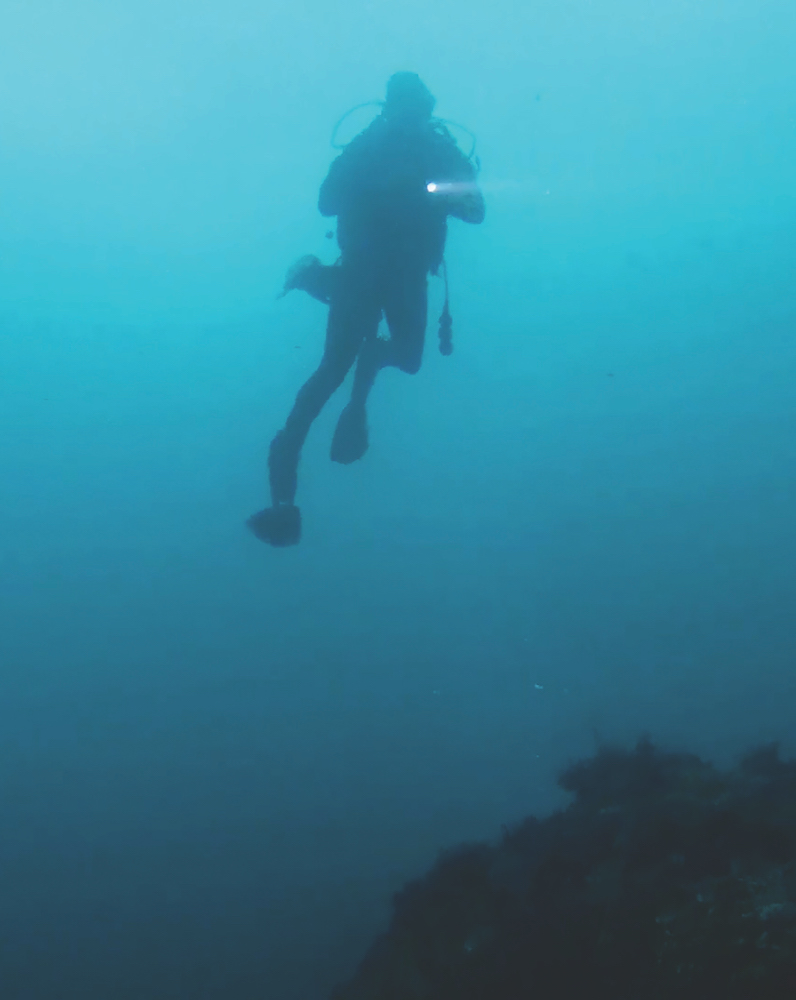 Ocean changes like these are why Marine Watchdogs, an environmental action nonprofit, does its critical research, to act as a sentinel, share information, and push to protect and preserve vital ocean ecosystems.
The group's founders, Dave Dahl, a former Navy swimmer; Judah Sanders, a marine biologist and teacher; and Gitte, Producer/Director, started Marine Watchdogs to create a force for ocean health and education. Their organization focuses on critical marine research, education, restoration, and public policy messaging.
They use new technologies to answer critical questions about microplastics and pollutants in the water, the health of marine animals, and our food chain.
"We've seen the ocean degrade over our lifetimes," says Dahl. "Fifty years from now, if we keep doing what we're doing, the ocean ecosystems will collapse."
In addition to the sea star survey, Marine Watchdogs gathers samples and tests lobster and shrimp populations for toxins and chemicals and is testing microplastics in the water, sea salt, and plankton. Their seafloor surveys monitor ecosystems and locate trash buildup.
"Millions of tons of plastic still end up in the ocean every year," says Dahl. "We need to put the brakes on that, so our biggest focus is on reducing the flow of single-use plastic trash."
Key to that effort is public awareness. Marine Watchdogs puts a spotlight on businesses and municipalities that are reducing plastic and host a database of biodegradable alternatives. They are also developing an affordable canned water product to replace plastic bottles.
"We want to help trigger a quantum push toward plastic reduction at the corporate level," says Sanders.
Additionally, Marine Watchdogs produces unique educational materials and interactive games to take their messaging directly to schools. Their kayak tours, seafloor and beach cleanups, and online resources promote marine ecology and ocean stewardship.
"It's today's kids and grandkids that will have to deal with these problems, which will be much more intense than what we have to deal with now," says Dahl. "The next generations have to take over. Not only do we want to prepare them, we want to make them aware of what the issues are and have them be excited about the ocean. We want kids to see the magic."
Donate now!
www.marinewatchdogs.org
(805) 458-4606
Managing Director: Dave Dahl
Mission
We are people who care deeply about the ocean and the food products that come from it. We want to help preserve the ocean for future generations.
Begin to Build a Relationship
We know you care about where your money goes and how it is used. Connect with this organization's leadership in order to begin to build this important relationship. Your email will be sent directly to this organization's director of development and/or Executive Director.
Your Donations Can Help Clean Up and Save Our Oceans
Sponsor crucial marine research, education, and cleanup actions:
$100 – Funds a classroom learning game set
$500 – Funds a beach cleanup event
$1,100 – Funds a mini-submarine trash-finder drone
$1,500 – Funds an interactive learning display
$4,000 – Funds complete test battery to detect heavy metals, radiation, and agri-chemicals tests 
$10,000 – Funds a Pacific plankton study
$15,000 – Funds the pilot production of a "truly recyclable aluminum water can"
Becoming a Marine Watchdog Member (everyone is welcome to join): Priceless!
Key Supporters
Bonnie and AJ Brann
Edward Jones
VCA Noah's Ark
Montecito Bank & Trust
Epstein Partners
Drama Dogs
Loul Dental Studios
Aquatic Research Instruments
Montecito Executive Suites
EBF Productions
Mike Kelly
54 Concrete
Happy Tails
EDC Mobile Sharpening
Sam's to Go
SB Hawaiian Ice Co.
Placemark One
Adams Printing
Kardel Insurance