Ending Veteran Homelessness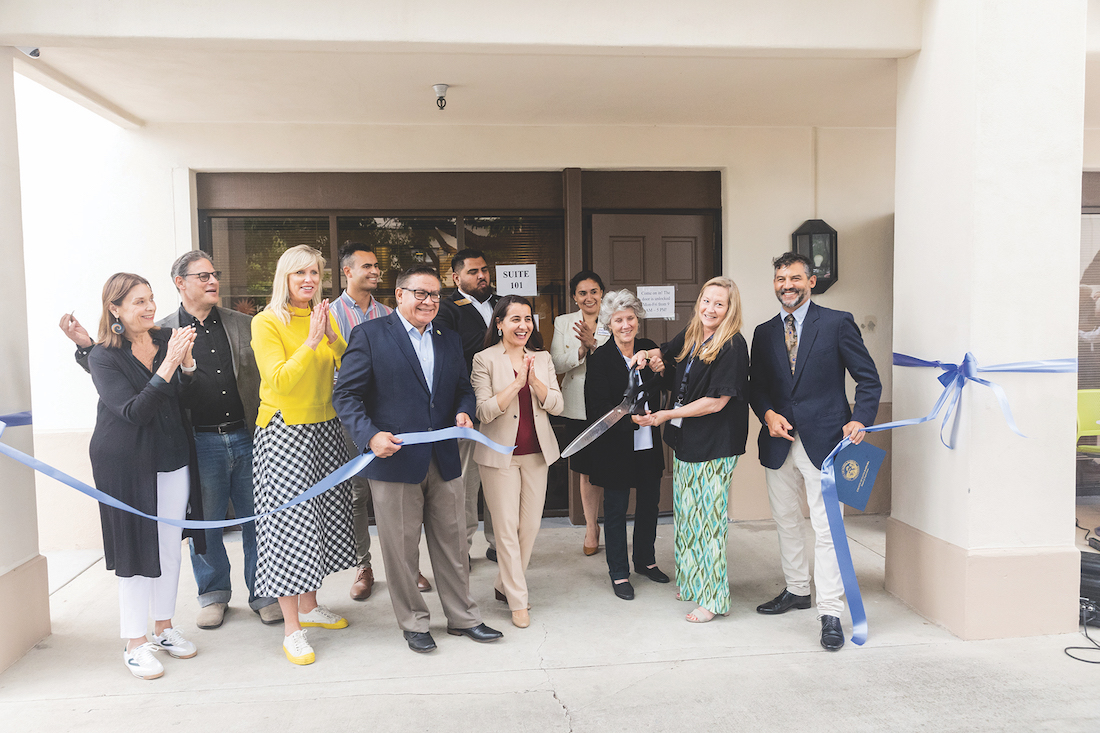 New Beginnings has an ambitious and lofty goal for 2025: ending veteran homelessness in Santa Barbara County. It's not a new aim for the nonprofit that has been serving the community for more than half a century. Beyond its foundational low-cost counseling services for low-income households, New Beginnings began tackling homelessness directly by launching its Safe Parking and Rapid Rehousing Programs in 2004, providing safe overnight parking to individuals and families who live in their vehicles as well as housing assistance services. The Safe Parking Program has served as a model for dozens of communities throughout the country. 
New Beginnings also became the county's first agency to start a Supportive Services for Veteran Families (SSVF) program focused solely on serving Santa Barbara County, with the goal of helping veterans attain housing stability through short-term case management and financial assistance. The program serves veterans in danger of losing their housing, and those who are homeless and in need of assistance in obtaining permanent, traditional housing.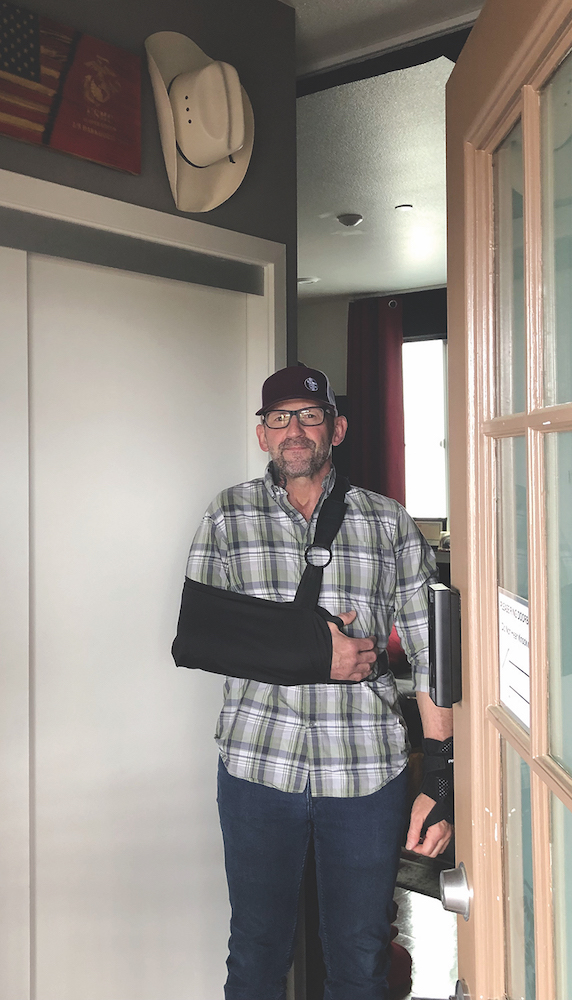 But the nonprofit has re-doubled its efforts for 2024 after moving into its new offices last June. The New Beginnings Collaborative Center not only consolidates the organization's outdated offices that had been spread out in several locations into a single space, but also provides much more efficient, one-stop services to New Beginnings' clients across its various programs.
Including veterans seeking services.
"We can collaborate and cross-offer programs," explains Executive Director Kristine Schwarz. "If someone walks in seeking veteran housing, maybe they take an interest in counseling and can start the intake process on the spot."
Combatting homelessness is a complicated issue, so New Beginnings has vastly expanded its own program while their new space also allows it to easily collaborate with community partners also working toward the goal.
"To end homelessness, you have to look at what happens from beginning to the end," Schwarz says. "You have to reduce, minimize, and eventually eliminate the inflow of people becoming homeless, which means keeping people housed who might have some sort of a catastrophe by getting them the resources they need to stay in their homes. People who have been homeless for a long time usually have significant mental health or physical health issues, and they need a lot of support in those areas."
The organization is also piloting a Right to Counsel program that provides legal mediation services when there is a problem with a veteran tenancy to both the veteran and the landlord to prevent veterans returning to homelessness.
"The ideal end goal is to preserve the veteran's tenancy by negotiating an equitable solution," Schwarz says, noting that a similar program in New York a few years ago reduced evictions in the city by 81 percent. "We're approaching it from every angle imaginable."
While the government's Veterans Affairs department does provide funding to cover major aspects of the SSVF program, there are still a number of gaps, particularly for mental health services, administration, and other support programs to make sure nothing slips through the cracks that might result in an increase in homelessness.
"You can't say there will never be another homeless veteran," says Schwarz. "But you can get to where it's rare, brief, and not repetitive."
Donate now!
www.sbnbcc.org
(805) 963-7777 ext. 144
Executive Director: Kristine Schwarz
Mission
We provide mental health counseling to low-income community members and end homelessness for individuals, families, and veterans throughout Santa Barbara County. Through four core programs, we serve approximately 2,000 people each year.
Begin to Build a Relationship
We know you care about where your money goes and how it is used. Connect with this organization's leadership in order to begin to build this important relationship. Your email will be sent directly to this organization's Director of Development and/or Executive Director.
New Beginnings is a shiny gem among nonprofits in our community. Their cost effective counseling programs have stood the test of time for more than fifty years. The Safe Parking Program for the homeless was the first of its kind and now widely replicated elsewhere. More recently, they are closing in on the elimination of veteran homelessness, a long elusive goal. No matter the program, they are remarkably effective in helping its many low-income and needy clients lead healthy and productive lives.
Your Donations Help Veterans Stay Safe and Housed
New Beginnings is grateful for the grants and community donations to open its new, more efficient collaborative center last summer. But as the agency expands its services and takes on more staff, funding is still needed to support the growth of its work for all of its far ranging and desperately needed programs, including administrative and management staffing, equipment, training – all of which isn't covered by government grants.
Key Supporters
Jacqueline Kurta,
MFT, Psy.D, President
Dan Engel, Vice President
Mark Cardona, J.D., Secretary
Ziad Elkurjie, Treasurer
Steve Baird, Member
Suzanne Grimmesey, MFT,
Member
Stasia Huiner, M.B.A. Member
Kathryn Keene, Member
Karen Kelly, Member
Diane Pannkuk, M.B.A., Member
Warren B. Ritter II, Member
Scott Sanford, Member