Endless Opportunities to Make a Difference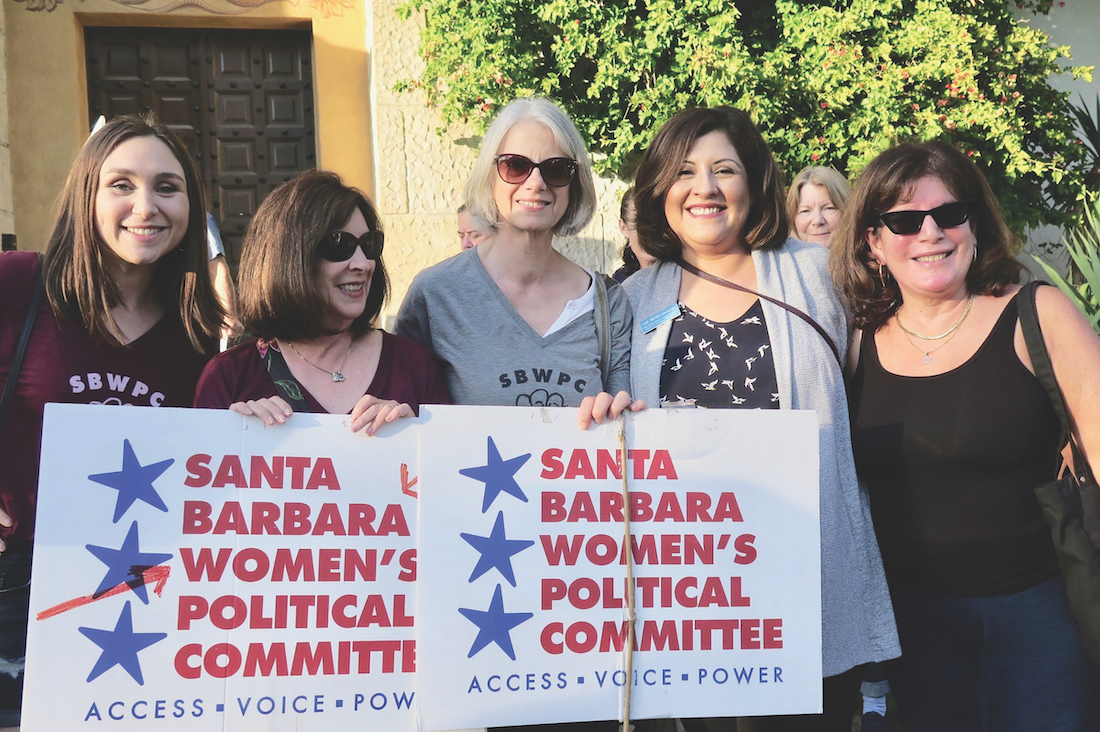 Luz Reyes-Martín comes from a family with a tradition of public service. Her father was a mail carrier for over 25 years, and her mother worked for the City of Los Angeles for more than two decades. Growing up, she developed a strong sense of community and commitment to public service that continues to influence her work as an elected official on the Goleta City Council.
It was in high school, though, when Reyes-Martín's career goal in public government solidified. She credits a high school teacher who assigned the class to go to a city council meeting. At that meeting, they discussed a tragic event where a police officer was involved in a shooting that led to someone's death. This was the first time Reyes-Martín had come face to face with such serious community issues.
The meeting was like a window into the world of city government and how people in the community could get involved. Many people at the meeting emotionally shared their thoughts, asking for answers and protection to ensure it never happened again. This made a big impact on Reyes-Martín. Seeing community members speak up and seeing how the city responded to these important issues fascinated her. It made her want to be part of making a difference in her city through the government.
Before being elected to the Goleta City Council in November 2022, she honed her skills in government as a Goleta school board member for eight years interacting with parents, teachers, and administrators, instilling a sense of readiness for the demands of a city council position. Reyes-Martín juggles her elected responsibilities with family duties with her full-time job as vice president of advocacy and engagement at Planned Parenthood.
Q: What are the most pressing issues in your community that you aim to address during your tenure?
A: Childcare as an economic development issue. We have incorporated childcare as part of our economic development strategic plan. We hear struggles from residents and from employers who report childcare is a barrier to retention and recruiting talent.
Do you see the lack of childcare as a social justice and equity issue?
Absolutely. Childcare is incredibly expensive. With so few childcare options, we hear stories from residents who are placed on multi-year waitlists. I'm really glad to see recent momentum from various parts of our community stepping up to address it. At the City, we changed some of our land use policies to facilitate more creation of childcare in new developments. We just approved a medical office building project that incorporated a childcare center because we at the City made the permitting process easier for them to do that. Additionally, the City is working with affordable housing developers to include childcare facilities in their multifamily buildings.
What are some examples of successful collaborations between government, philanthropy, and nonprofit organizations in addressing community issues?
We have such a vibrant and engaged philanthropic community. I have seen the powerful ways that government and philanthropy and even private business can work together to address some really important issues in the community, such as homelessness.
Homelessness is an issue that is very important and top of mind for a lot of our residents and community members. Dignity Moves is an organization that has had incredible success setting up tiny home communities for homeless individuals all across Santa Barbara County. Goleta has its hand raised to be chosen for the next Dignity Moves community site.
Could you highlight a city project you led that was successful?
A sizable part of my district is made up of seniors, who are very vulnerable to the effects of climate change – wildfires, high heat waves, and power outages. Last year, we partnered with private industry to leverage available state and federal credits and rebates to put heat pumps and solar conversion battery storage in one of the largest senior communities. With heat pumps, which provide cool and hot air, and solar on the building, the community is much more resilient to climate events. If there is a power outage, battery storage ensures medication is safe, food doesn't spoil, and temperature control remains active. We know that we're going to continue to see climate-related events so we need to do everything we can to shore up our community.
In which areas of the community would you like to see philanthropy play a bigger role?
Housing. We would love to see the philanthropic community get more involved in the housing solution. For example, the County Housing Authority needs funding and support. The agency needs a housing trust fund so that it can leverage all of its decades and decades of expertise to get matching grants from the state and the federal government.
Do you have suggestions or advice on how individuals might be able to get involved like with public service or helping out their community?
Start learning about what is happening in your neighborhood. That will help you discover opportunities where you could make a difference. The school district is a good place to look. Several foundations fill gaps in educational needs and are always looking for funding to support programming. We have many different opportunities to philanthropically support local nonprofits that are addressing a variety of important issues, such as childhood trauma, childhood hunger, and homelessness. The bright spot is we have no shortage of areas where you can give and make a difference.