Nature, Health, and Happiness in the Heart of Santa Barbara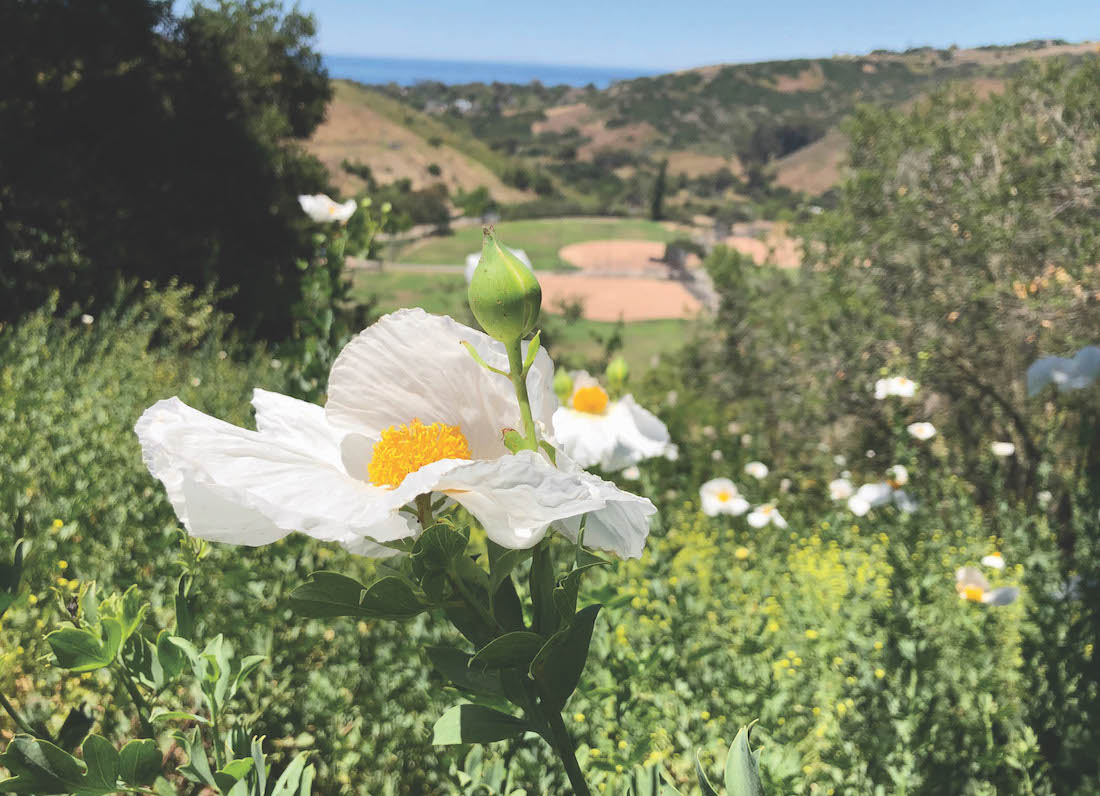 In every great city is a community park that serves as its beating heart. Elings Park in Santa Barbara has been that living greenspace for more than 40 years. With sports, outdoor recreation, summer camps, weddings, and special events, it is a treasured place for residents to gather and share in nature. 
"What Central Park is to New York and Golden Gate Park is to San Francisco, Elings Park is to Santa Barbara," says Dean Noble, executive director of the nonprofit Elings Park Foundation, which operates the park.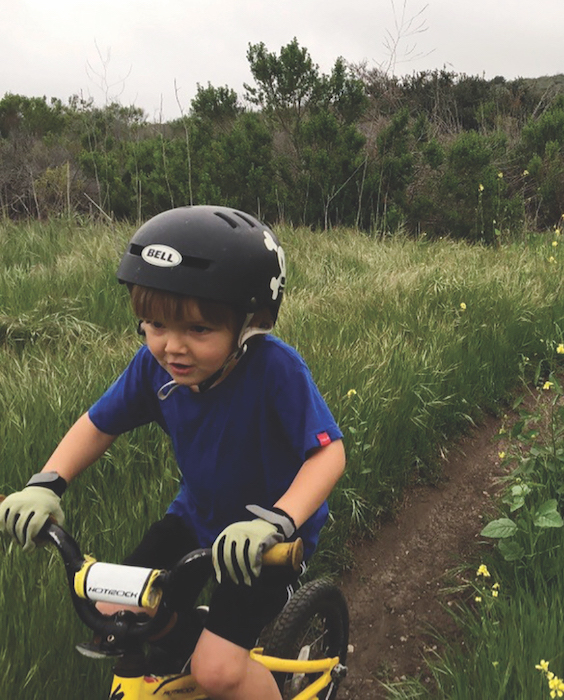 As a private nonprofit, the park receives no tax dollars or government support for operations or maintenance. It depends entirely on community support and your donations to stay open and admission-free year round. Each year the park receives more than 300,000 visits from children, youth, and adults who enjoy the park's wonders.
What started as 90 acres of scrub and a tennis complex now houses thriving soccer, rugby, kickball, and softball leagues, a BMX bike track, a disc golf course, facilities for both remote control airplanes and cars, and the oldest continuously operated paraglider training hill in North America. Cultural performances include a host of festivals and live music, ranging from ballet to bluegrass.
A big part of Elings Park is the immensely popular summer camp that sells out quickly and doubled this year to include almost 1,000 children.
"We jokingly say the only screentime in Elings Park is sunscreen time," says Noble.
Seventy-five percent of the 230 acres is undeveloped, with nine miles of trails winding through oak groves and meadows offering sweeping views of the mountains, city, and Pacific Ocean – all the way to the Channel Islands.
Efforts are underway to restore the landscape, particularly the park's South Bluffs, with California native plants, in partnership with Santa Barbara Botanic Garden, Your Children's Trees, and Channel Islands Restoration. In the past two years alone, the Foundation has replaced invasive trees and plants with 600 oak trees and more than 4,000 native perennials.
"Since we are an urban park, we want to be a place to re-create, a healing place. There is no better way to do that than through plants and trees," says Noble.
The dedicated users of the park also include its 900 canine members, too. Owners register their well-behaved canine companions as "EP-DOGS" to enjoy the entire park off-leash.
Because the park is funded privately, a special fundraising campaign has been needed to focus on addressing aging infrastructure and has funded new walkways, repaved parking lots and roads, handmade stone retaining walls, and renovated restrooms at the playing fields. The Foundation consistently works to maintain and update the park's offerings, such as the newly opened trail connecting with the Las Positas multi-use path, a permanent entry kiosk, and more.
"The best is yet to come – we are really just getting warmed up," says Noble.
Donate now!
www.elingspark.org
(805) 569-5611
Director of Operations: Marinella Baker
Mission
The Elings Park Foundation provides a place for sports and athletic endeavors for people of all ages, from all neighborhoods, and from all walks of life. It also serves as a model for other communities, demonstrating that a non-profit foundation can operate an extraordinary park without the need for government funds.
Begin to Build a Relationship
We know you care about where your money goes and how it is used. Connect with this organization's leadership in order to begin to build this important relationship. Your email will be sent directly to this organization's director of development and/or Executive Director.
Parks are society's great equalizers. Elings Park reminds me of New York's Central Park. Both are where individuals and families of all ethnicities, socio-economic status, and genders come to picnic, exercise, contemplate, celebrate. It is a spectacularly beautiful place. Elings Park is also a gentle and powerful community builder.
Please Help Support Your Local Elings Park – Where Admission Is Always Free
Help keep nature, health, and happiness accessible to all by giving to the Elings Park Foundation. The 60-year-old park asks for donations to complete $10 million EPIC capital campaign. Many improvements have been made. Still to be completed: refreshed park playgrounds, renovation of Las Positas Tennis Center, and upgrades to Godric Grove, the park's wedding and events location. More than double your support with matching funds for Tennis Center and Godric Grove.
Key Supporters
Adams Legacy Foundation
Ann Jackson Foundation
Alice Tweed Tuohy Foundation
Brittingham Family Foundation
Emmett Foundation
Hutton Parker Foundation
June Outhwaite Foundation
John C. Mithun Foundation
Kirby-Jones Foundation
MacDonald Family Foundation
Manitou Fund
Montecito Bank & Trust
Mosher Foundation
Santa Barbara Foundation
Schlinger Chrisman
Foundation
Schilinger Family Foundation
Towbes Foundation
Trek Trails Foundation
Whittier Trust/WWW
Foundation
Williams-Corbett Foundation
Wood-Claeyssens Foundation
Zegar Family Foundation