SEE International Helps Save Sight Around the Globe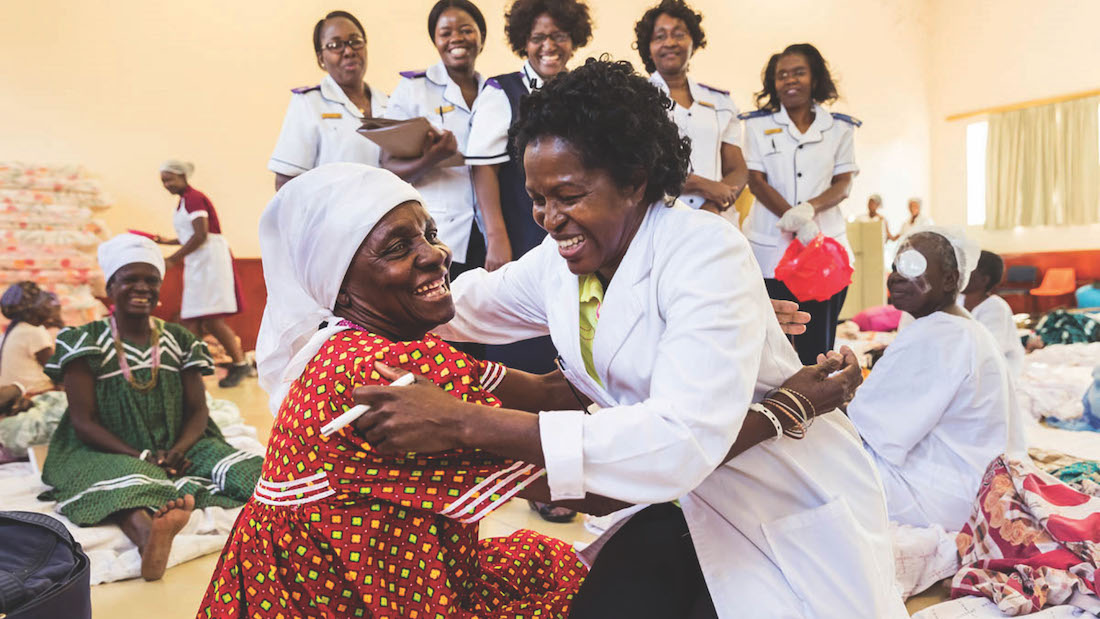 More than one billion people worldwide live with treatable vision loss due to a lack of quality eye care. While vision impairment poses an enormous global financial burden, the personal cost is even more staggering. When a person loses their sight in the developing world, they're often unable to support themselves or provide for their families. For many, sight can be the difference between surviving and starving. 
That's where the Santa Barbara-based nonprofit SEE International comes in.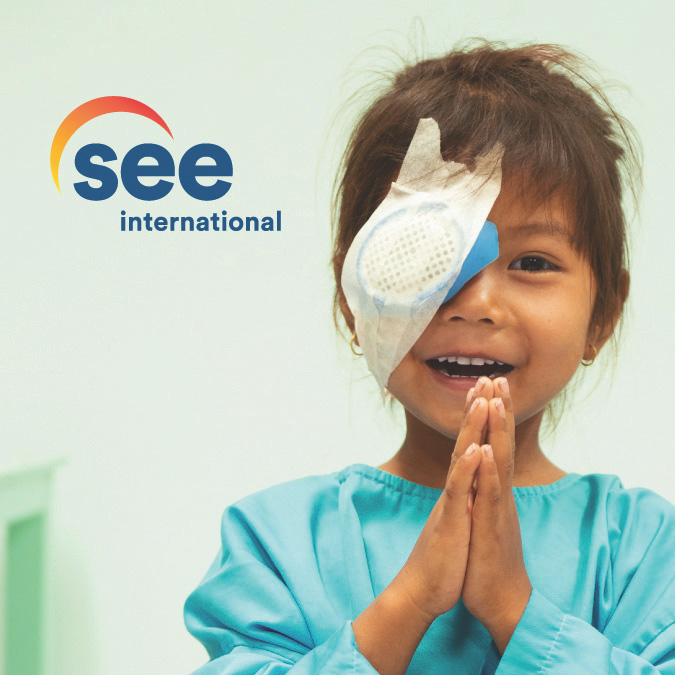 Established in the 1970s when ophthalmologist Dr. Harry Brown discovered the overwhelming number of people living with preventable blindness, SEE International has grown from a small nonprofit to an organization with a worldwide reach. Annually, SEE now conducts over 100 outreach efforts in 40 countries, treating more than 50,000 patients and performing roughly 40,000 free sight-restoring surgeries. Since its inception, SEE International (which stands for Surgical Eye Expeditions) has delivered 650,000 free sight-restoring surgeries, and provided over five million patients around the world with free high-quality vision care. "For those blinded by cataracts, these surgeries change the trajectory of their lives," says Don Bell, SEE's president and CEO. "We're restoring sight for people, some of whom have been blinded for years. They're overwhelmed to see their children and their grandchildren again, and to be given the opportunity to return to the workforce. Once a burden to their families, they can become contributors. It's a miraculous solution to a far-reaching social and economic problem."
What's even more astonishing is the incredible efficiency of SEE International's cataract surgery efforts. In a high-volume setting, one surgery costs just $50 and takes 15 minutes to complete using simple, hand-held instruments. The procedure offers exponential benefits to patients, their families, and communities. According to a National Institutes of Health-published study, the return on investment for cataract surgery is 4500%.
"What vision restoration enables in terms of social, productive, and economic advantage to a patient and their family, is almost impossible to measure," says Bell.
SEE International offers solutions to preventable blindness, as its physicians work side-by-side with local surgeons and clinics to improve their skills, resources, and clinic infrastructure, aiming to build sustainable eyecare systems from the ground up.
"There are millions of needlessly blind people in the world today. As a single organization, we can never hope to cure them all," Bell says. "But through treatment, education, and capacity-building, we can create enormous change."
SEE is also embedded in the local community through its Santa Barbara Vision Care (SBVC) program, which operates five clinics from Goleta to Thousand Oaks. SBVC serves 6,000 patients each year, providing free eye exams and eyeglasses to our most vulnerable populations, including children.
"We're a safety net for those families who need but can't afford these vital vision care services," Bell says.
SEE International is working to create a visibly brighter future for millions of people both globally and right here at home.
Donate now!
www.seeintl.org
(805) 730-0649
Chief Development Officer: Rachel Tennant
Mission
Our organization strives to improve the lives of each individual that comes to us seeking sight, and we are proud to say that our services help to strengthen underserved communities one person at a time.
Begin to Build a Relationship
We know you care about where your money goes and how it is used. Connect with this organization's leadership in order to begin to build this important relationship. Your email will be sent directly to this organization's director of development and/or Executive Director.
I support SEE, because charitable cataract surgery is one of the most effective medical interventions with permanent results.
Your Donation Can Help Someone See Again
SEE International seeks $500,000 to expand its overseas operations and restore sight to an additional 75,000 patients in five high-need, high-impact countries during the next two years.
The campaign will also allow the nonprofit to dramatically increase its local services to meet the growing need of both adults and children, expanding the community clinics to accommodate 10,000 people per year with free comprehensive eyecare.
Key Supporters
SEE's Board of Directors:
Scott Groff, Chairman
Howard Hudson, CPA
Treasurer
Jeffrey Levenson, MD,
Chief Medical Officer
W. Wright Watling,
Secretary
Kenneth Gack, Esq.
Randall Goodman, MD
Lt. Col. Travis Morrow, Esq.
William O'Connor
Dante Pieramici, MD
Madhavi Reddy, MD
George Rudenauer
Lauren Shatz, MD