The Santa Barbara Symphony Brings Music, Joy, and Awe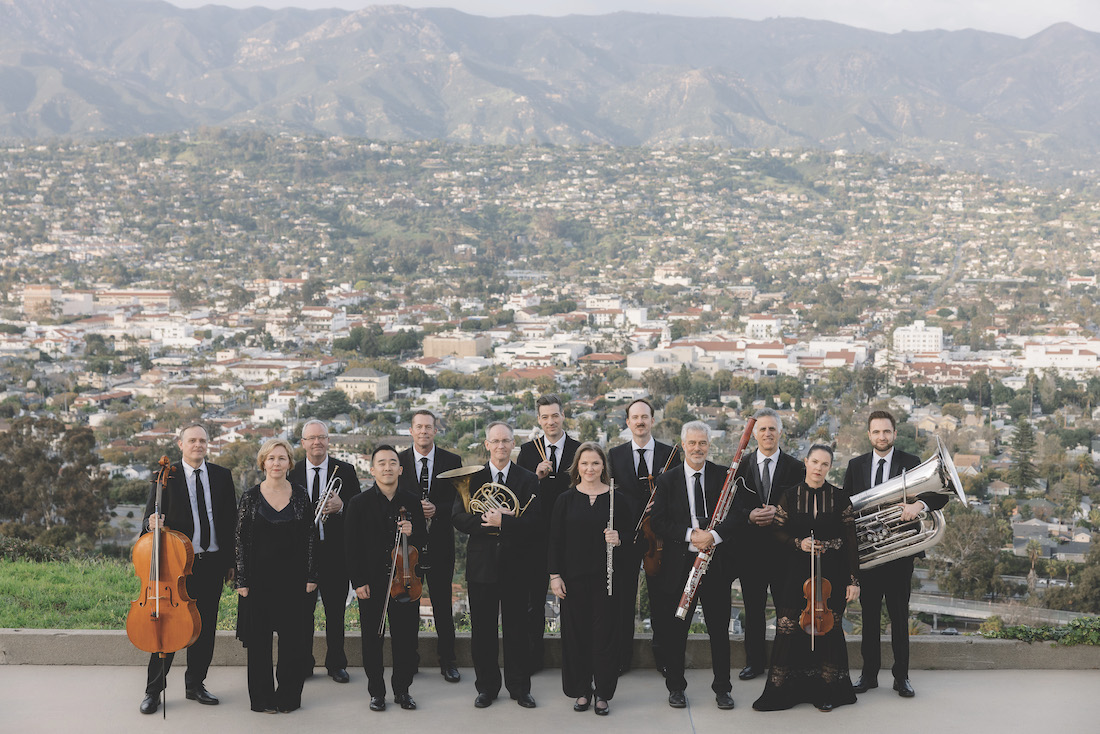 Like all arts organizations, the Santa Barbara Symphony was hit hard by the Covid pandemic, as theaters everywhere were forced to shut down for many months, severely curtailing income while increasing expenses. Unlike the vast majority of other such ensembles, The Symphony refused to go quietly into the darkness, instead quickly pivoting to creating new virtual concerts and online music education instruction. 
But the crisis also provided a blessing in disguise.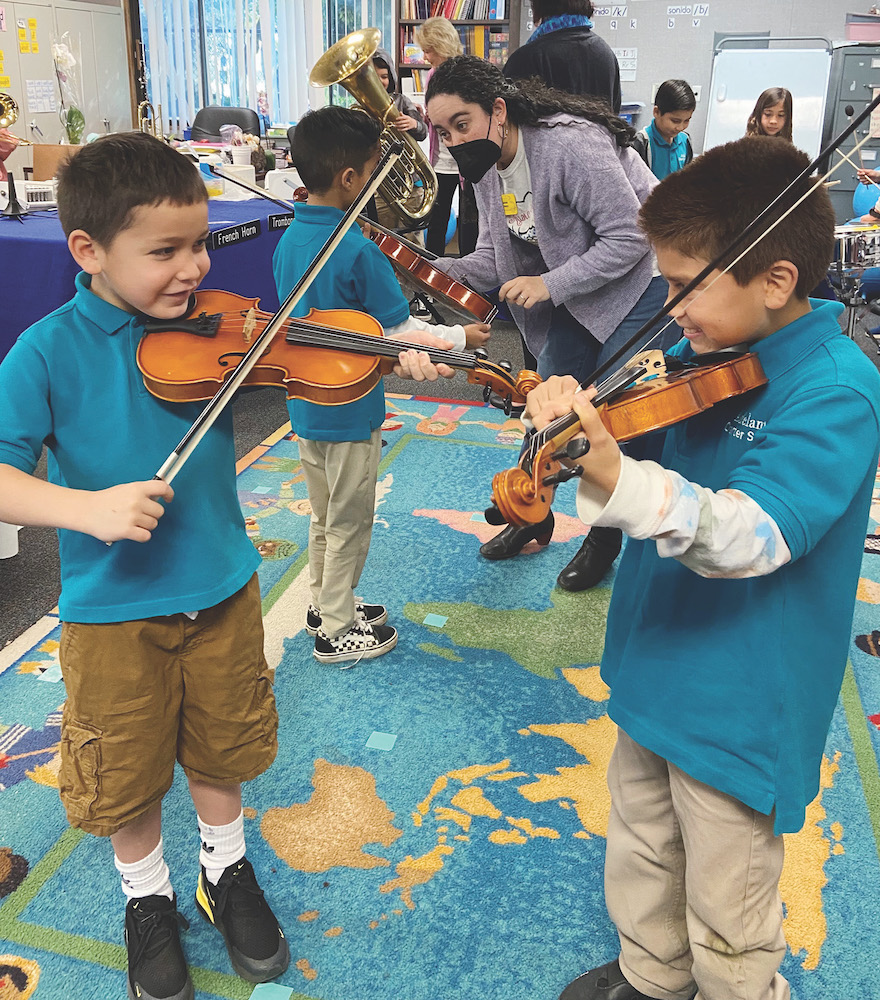 "It was an opportunity to have a real moment of reflection," says Kathryn R. Martin, the Symphony's president and CEO, a position she first accepted on an interim basis in May 2020, barely six weeks into the Covid closures. "Maybe retrenching is too strong a word but we definitely had a chance to focus on impacting our community and solidifying our mission and vision for the future."
Taking note that many other orchestras around the country have missions that simply focus on performing classical music, Martin says the Santa Barbara Symphony's goal is to "amplify what occurs during the performances: audiences experience moments of joy, engagement, connection, and awe." The organization accomplishes this by investing in artistic caliber, producing both its series of monthly weekend concerts in the Granada Theatre and running an extraordinary youth education program that serves 2,000 students each year and remains the region's only music education program tied to a professional symphony orchestra and college.
"It solidifies why we're here, and we are very good at delivering those moments," Martin says, pointing to music director Nir Kabaretti's expansive belief that the only requirement for programming is that it's symphonic music that meets the core goal of being "great music that moves people."
"I get goosebumps just thinking about that," Martin says. "The possibilities are endless."
And how.
The last two seasons have seen concerts that range from Baroque specialist Nicholas McGegan celebrating the 300th anniversary of Bach's Brandenberg concertos and organ wizard Cameron Carpenter to jazz with the Marcus Roberts Trio and Ted Nash, and the premiere of local composed pieces commemorating the Thomas Fire/Montecito Mudflow, and the San Marcos Foothills, in music and images. The ensemble also continues to collaborate with many of Santa Barbara's other arts organizations.
While people are subscribing to The Symphony in growing numbers and enrollments in the music education programs are up across the board, this type of success does not come without the community's unwavering support. Ticket sales do not cover The Symphony's expenses and they rely heavily on individual donors to help each of their innovative and unprecedented programs succeed.
"We believe The Symphony is for everyone. When we can grow the next generation of musicians and music lovers and build community impact, we know we are on a path to success," Martin says.
Donate now!
www.TheSymphony.org
(805) 898-8785
Development Manager: Juli Askew
Mission
The mission of the Santa Barbara Symphony is to enrich the lives of Santa Barbara residents by producing and presenting the highest quality musical experiences performed with artistic excellence, which is accessible to the entire community; and to inspire a passion for symphonic music in the next generation of audience members, musicians and funders.
Begin to Build a Relationship
We know you care about where your money goes and how it is used. Connect with this organization's leadership in order to begin to build this important relationship. Your email will be sent directly to this organization's director of development and/or Executive Director.
Nir Kabaretti and the Santa Barbara Symphony have made it their mission to connect audiences to experience the joy and power of music. Being a sponsor myself, it is thrilling to know that thousands of children each year benefit from their award-winning music education programs.
The Symphony is for EVERYONE
Under the baton of internationally renowned (and Santa Barbara resident) Music & Artistic Director Nir Kabaretti, audiences hear some of the region's most sought-after orchestral and Hollywood studio musicians, 11 Music Academy alums and faculty members at UCSB, Westmont, and Santa Barbara City College. From October 2023–May 2024, you'll experience moments of awe, harmony, inspiration and joy. Each concert along this symphonic journey is a must-see-and-hear event and an opportunity to commune with friends, family and the community.
Key Supporters
Donors of the $25,000 level
and above include:
Todd & Allyson Aldrich (B)(C)
Dan & Meg Burnham (B)(C)
Sarah & Roger Chrisman (B)(C)
Brooks & Kate Firestone (C)
Granada Theatre/Santa Barbara
Center for the Performing Arts
Samuel M. & Alene S. Hedgpeth (B)(C)
The Ann Jackson Family Foundation,
Palmer & Susan Jackson,
Palmer & Joan Jackson (B)(C)
Mithun Family Foundation/
John C. Mithun Foundation
Montecito Bank & Trust/
Janet A. Garufis (B)(C)
Mosher Foundation
Joan Rutkowski
Elaine F. Stepanek Foundation
Rachel Kaganoff Stern (B)(C)
Marilynn L. Sullivan
The Walter J. & Holly O.
Thomson Foundation
Dr. Bob Weinman (B)(C)
Zegar Family Foundation (C)
*(B) Board of Directors
*(C) Crescendo Members