How Beautiful Death Can Be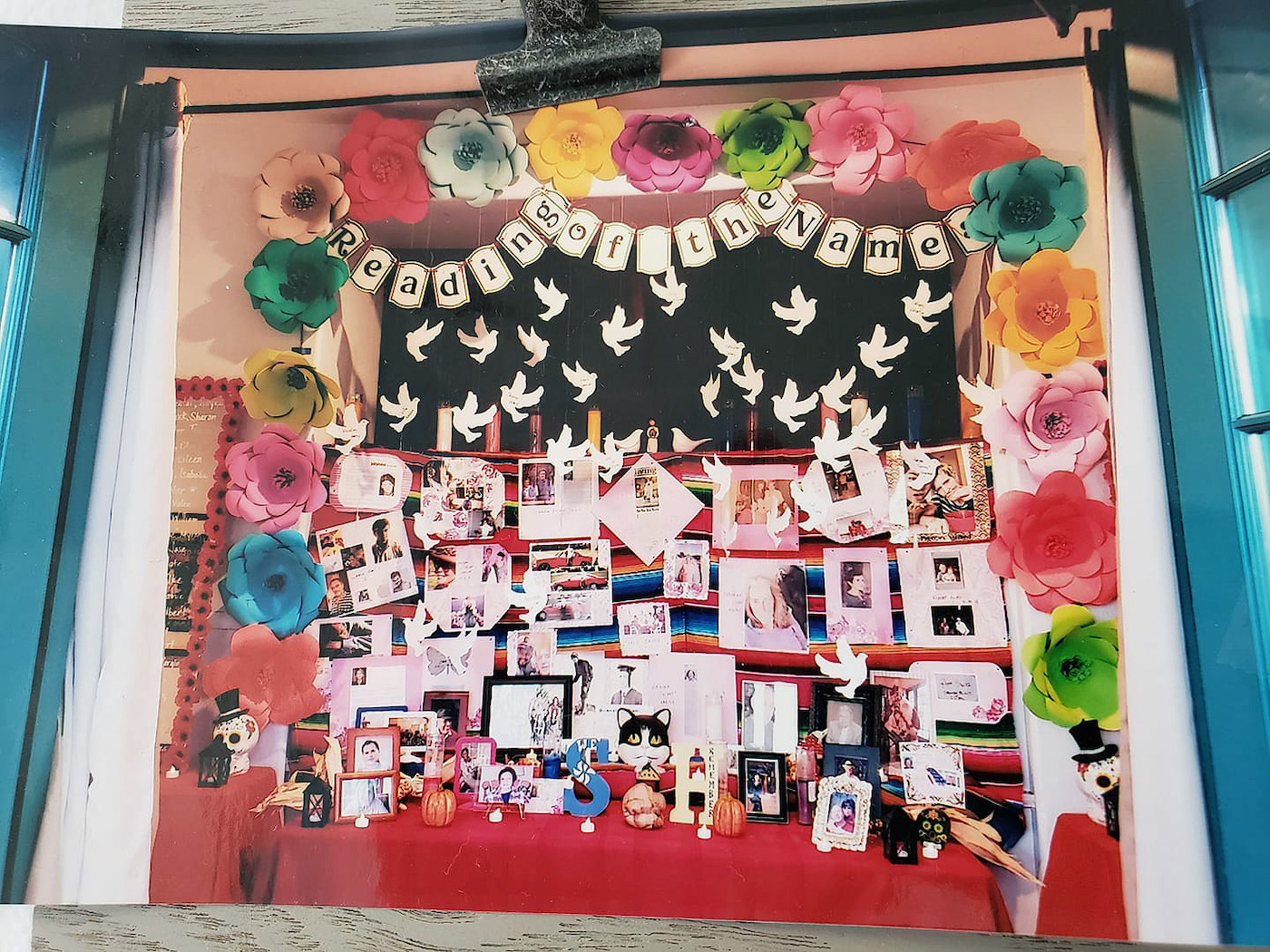 While in her late 20s – some 17 years ago – Paloma Espino witnessed death for the first time.
She was working at Sarah House, an eight-bedroom home not far from Hendry's Beach in Santa Barbara that provided end-of-life care for the financially disadvantaged and those suffering from HIV/Aids. Espino's first client was a man named Phil.
"He was the most beautiful soul that I had ever met," Espino says. "He was sweet and gentle and he was dying."
Phil had colon cancer. Within a week he was on his death bed. Espino and other Sarah House staff tracked down his sister in Las Vegas, and the Dream Foundation paid to fly her out.
Phil's favorite song was "Imagine" by the Beatles. As it played, with his long unseen sister kneeling by his side, Phil died.
"I had never seen anything so beautiful in my life," Espino says. "Death was scary to me. But when I saw Phil transition in such a beautiful and tender way, I realized how beautiful death can be."
Every year Sarah House provides a home to 70 or so souls who take their final breaths. Espino, now the house manager, and Sarah House's 20 staff treat each individual with dignity and love, whether they are accepting of their coming death or fighting it and the staff till the end.
"I have learned that the meaning of extraordinary kindness at Sarah House is something that we should all incorporate into our lives, in all our interactions with others," says the relative of a client who passed there. "I saw the unconditional love and acceptance open the heart of my brother in his last days and touch the hearts and minds of all his friends who witnessed the many acts of love he received. Thank you for giving my brother so much, as he had so little."
The original mission of Sarah House and its founder Alice Heath was solely focused on care for people dying of HIV-AIDs. As new medications drove mortality rates down, the organization broadened its scope to hospice for people – like Phil – who too often find themselves alone in their final moments.
For Espino, who has been there since day one of that transition, working at Sarah House has been an unending learning experience – a chance to practice love in the most fraught moments.
"At the end of life, you just need a home," she says. "Some place where people will care for you and love you." That place is Sarah House.
Mission
Sarah House provides a beautiful home and end-of-life care for people of low income. It continues its original mission by providing for men and women with HIV/AIDS. Additionally, it offers comfort and assistance to family and friends of its residents. It trusts that its work adds to the growing body of hospice wisdom. All of this is carried out with what is called "extraordinary kindness."
Begin to Build a Relationship
We know you care about where your money goes and how it is used. Connect with this organization's leadership in order to begin to build this important relationship. Your email will be sent directly to this organization's Director of Development and/or Executive Director.
Ten years ago that I found Sarah House. The unexpected had happened, mom died suddenly and dad, her husband of 70 years, was alone. And, I had to find a place nearby for my 94-year-old dad to live. I found Sarah House and things changed quickly and wonderfully for dad. I was able to see dad daily, share meals with him nightly, and even be with him while he passed. If not for Sarah House dad and I would have missed out on those moments. Their warmth and compassionate care gave dad a place to grieve, sing, tell stories and die with dignity. This empathetic care is etched in my heart and the reason I am forever, a donor and supporter of this oasis for end of life care."
A Call for Community Support
Kate Grove, Sarah House's executive director, explains that the nonprofit has a heavy reliance on public sector grants, which are being scaled back. An endowment has helped Sarah House through, but the future is plainly uncertain.
A remedy for this invaluable service is individual and charitable foundation support.
"We haven't asked for much from our community before, but we really need the people of Santa Barbara to help support Sarah House and the residents it serves," Grove says.
Ways to do so include: are committed monthly donations, an end of year gift, or simply visiting www.sarahhousesb.org/wish-list, where you can purchase the housewares – linens, pillows, towels – that any true home needs.
"A little bit goes a long way," Grove says. "Whenever a donation comes in, regardless of size, or a box of housewares is delivered, we are so thankful."
Board of Directors
Mark Hamilton: President
Chris Kane: Vice President
Chris Kane: Secretary
Doug Thomas: Treasurer
Allison Armour: Member
Michele Britton: Member
Marcy Burton: Member
Wade Cowper: Member
Tino DeGuevara: Member
Laurie Leis: Member
Linda Lorenzen Hughes: Member
Debbie Molnar: Member
Greg Sharp: Member
Advisory Council
Dennis H. Baker, MD
Harvey Bottlesen
Carol Carpenter
Carol DeTrana
Fr. Jon-Stephen Hedges
Michael Kearney, MD
Nancy Lynn
Rob Pearson
Lisa Murphy Rivas
Helene Schneider