Black Youth Give Back to Santa Barbara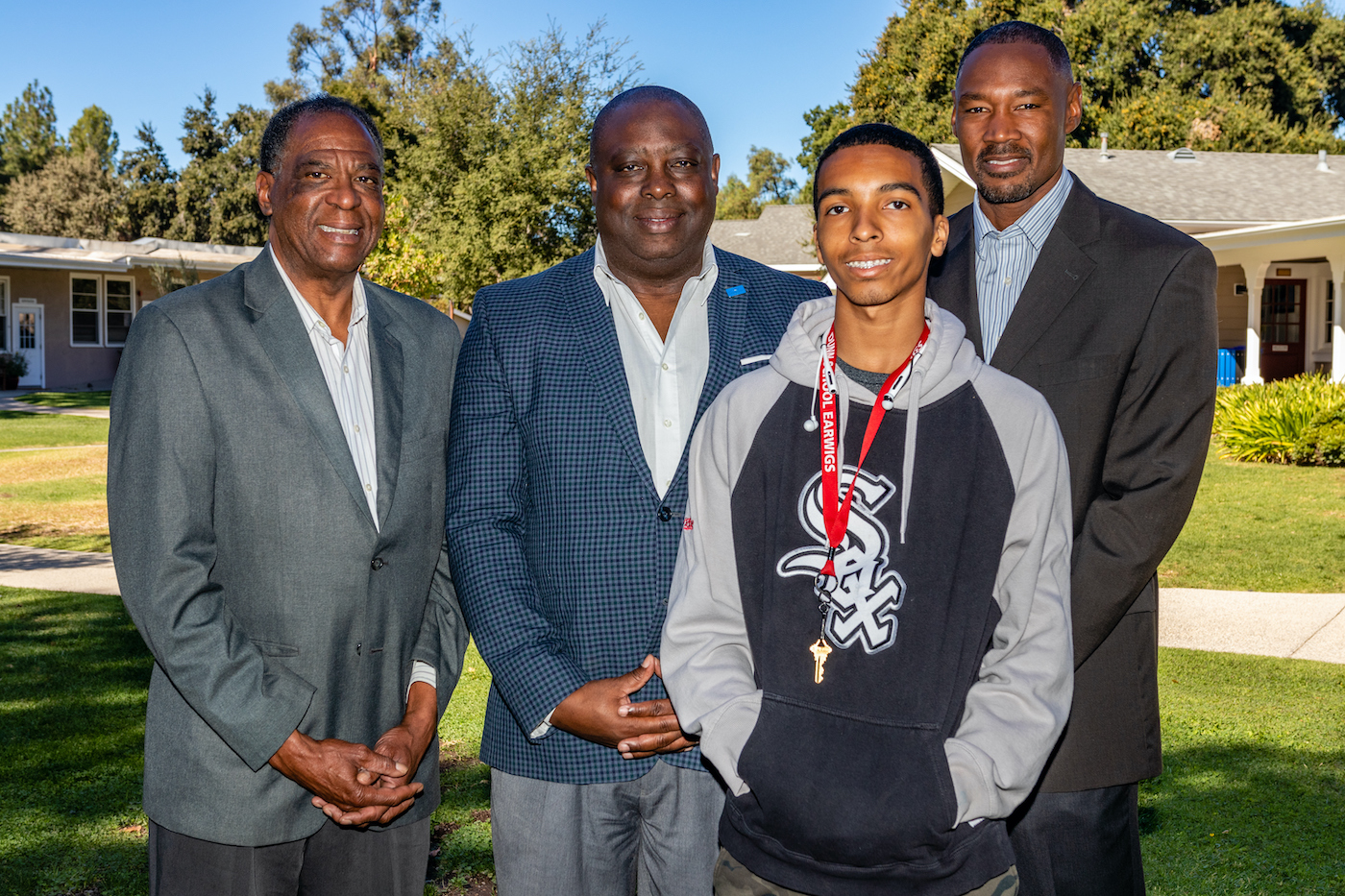 Guy R. Walker is President and Founder of Wealth Management Strategies, a boutique financial advisory firm based in Santa Ynez, California. Walker's journey from Compton, a small suburb of Los Angeles, to Santa Ynez, a small suburb of Santa Barbara, is revealing as it relates to how he came to lead one of the oldest nonprofits serving the needs of African American students and the broader African American community on the Central Coast. 
Walker was himself the beneficiary of a community who looked out for him when he was growing up. Which is how he ended up attending an elite private boarding school during the 1970s. That school is the Dunn School in Santa Ynez. Guy sees the work that he is doing with Endowment for Youth Committee (EYC) as paying it forward.
In 2015, Walker, along with three other community leaders (Cliff Lambert, Ben Drati, and Chris Johnson), were asked to step in to help resurrect an agency that had ceased to act as a viable nonprofit. Endowment for Youth Committee, a 34-year-old nonprofit dedicated to the educational success and advancement of African American youth on the Central Coast, had experienced a talent drain at the board level and needed to redefine itself programmatically.
In the years since, he and his eight colleagues on the board have narrowed the committee's focus on, as Walker says, "growing people up and getting them into the world to do good." To do this, the organization's Financial Aid program targets students grade 6 through 16. EYC partners with Scholarship Foundation of Santa Barbara to administer its financial awards. To qualify for the post-secondary grants, students must demonstrate academic excellence (typically GPA scores of 3.0 or better), be active in community service, and provide a personal statement and letters of recommendation. In order to be an EYC Scholar, students are expected to attend workshops and cultural activities and be accountable to their commitments.
The way Walker sees it, developing the next generation of Black scholars in Santa Barbara is not just about contributing to those students, but to the entire community and subsequent generations. "We are creating a pipeline to create greater diversity on nonprofit boards and in corporate boardrooms – in industry and in government. There is an absence of diversity and inclusion on our nonprofit boards and in the workplace" Walker says. "You have organizations trying to serve the Black or Latino community, but they don't have people that represent those communities on their boards or in positions of influence." He wants EYC's scholars to not only thrive in school but as leaders in whatever communities they live.
He also wants and expects EYC alumni to pay it forward by supporting other young, aspiring African Americans students. "The expectation is that as you succeed and attain resources and have influence, consider using those resources and influence by hiring a young person or providing an opportunity for a young person to gain valuable experience."
That theory of change is in evidence with Sheona Richardson Som, who in third grade was recognized by EYC for academic efforts and community service. That recognition included funds being set aside for Sheona to eventually go to college. After graduating from Dos Pueblos High School, she attended San Diego State University, and studied abroad in Oxford. Richardson Som is currently a development director at San Diego State University. But she hasn't forgotten her Santa Barbara roots.
"I'm so thankful for the investment that EYC made in me," Richardson Som says. "I look forward to working closely with the organization and providing opportunities for boys and girls in Santa Barbara County to be their best self and excel in their education and career paths."
Donate now!
e-y-c.org
(805) 691-9788
Program Director: Shevon Hoover
Mission
To unlock the full potential of young African American boys and men by providing opportunities that maximize shared community, prosperity and personal growth goals and objectives.
Begin to Build a Relationship
We know you care about where your money goes and how it is used. Connect with this organization's leadership in order to begin to build this important relationship. Your email will be sent directly to this organization's director of development and/or Executive Director.
Community Wealth is created when people come together to support one another simply to enjoy the opportunity to be connected to one another.
Supporting EYC Scholars
The heart and soul of Endowment for Youth Community is the EYC Scholars program. Under the leadership of its Program Director, Shevon Hoover, the EYC Scholars program offers its young scholars a broad range of cultural, social, and educational experiences designed to prepare them for a successful life as each individual defines it for themselves.
During the 1990s, Hoover herself was an EYC Scholar. Now after completing college and having run her own business, she has come back to lead the very organization that inspired her to achieve her own goals.
"Coming from my own personal experience as a former EYC Scholar, all of the assistance that I received, both culturally and financially, propelled my educational and work career to eventually land into the Program Director role with none other than EYC. In turn, this allows me to be a true representative of why becoming an EYC Scholar is important – I can now provide the same level of service to our youth that was so kindly afforded to me," says Shevon Hoover, EYC's program director.
She adds, "I was made to feel included within the Santa Barbara community and felt a sense of belonging that I had never felt before. EYC gave me a voice and a boost of confidence that no other organization had previously afforded me. It is our hope that we can continue to be an avenue of access to our past, present, and future EYC Scholars facilitating a sense of purpose, direction, and community."
Your support of the Endowment for Youth Community is an affirmation of the importance and value of the young people that we serve. It also says that you recognize and believe in the power of community. Thank you for your support.
Key Supporters
J.S. Bower Foundation
Ann Jackson Family Foundation
Hutton Parker Foundation
Santa Barbara Foundation
Scholarship Foundation of Santa Barbara
Southern California Gas Company
Montecito Bank & Trust