The Return on Generosity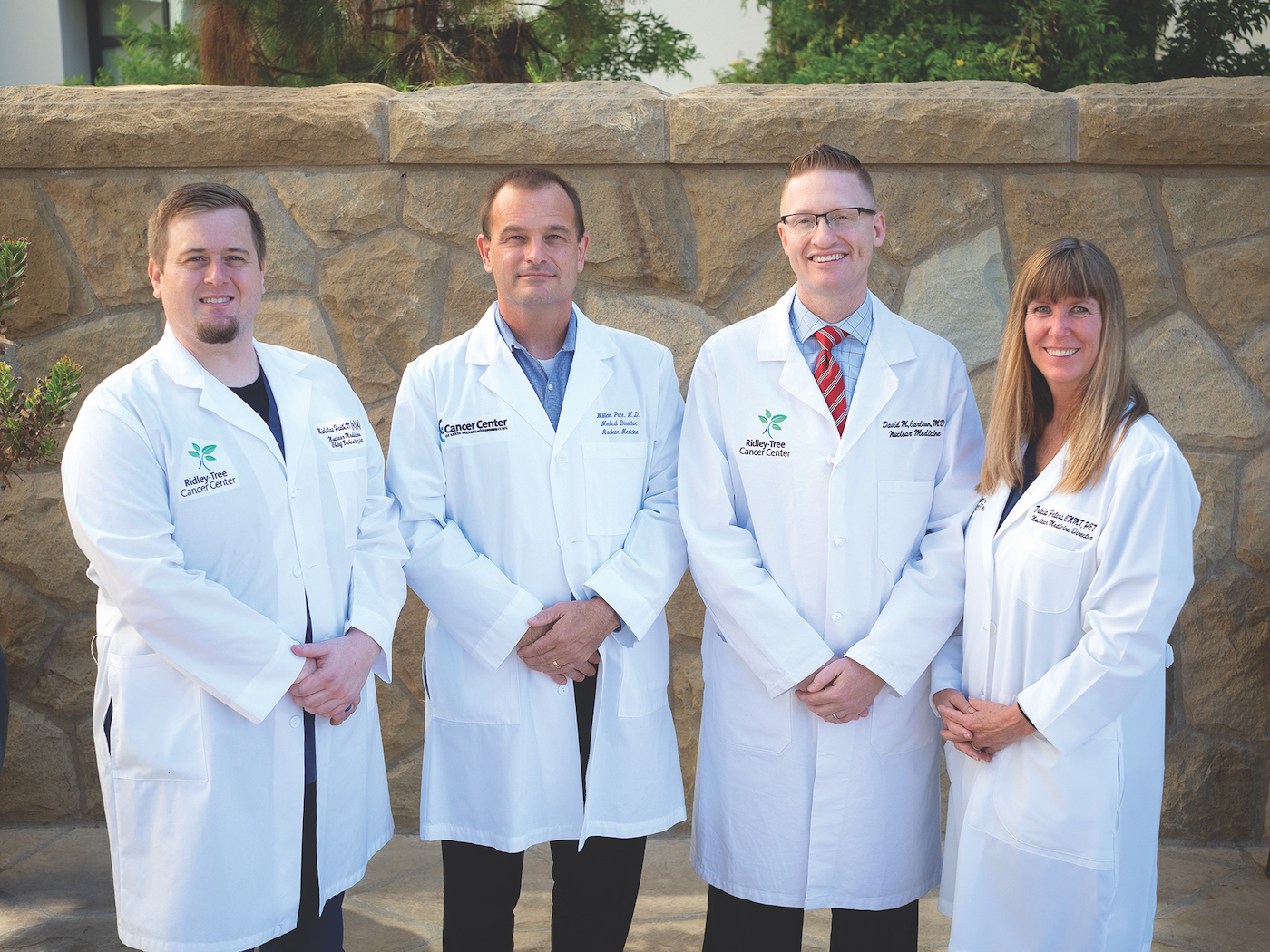 When Lillian Taylor Converse was diagnosed with cancer in 1948, she knew the odds of a recovery were long, but she wanted to help other patients. At the time, the closest treatment facility was in Los Angeles, a long commute for such critical care. Her physician, Dr. Henry Ullmann, dreamed that Santa Barbara would one day get a one-million-volt X-ray machine to treat patients.
In 1949, a year after Converse passed, her husband, Elisha Converse, made a large gift in memory of his wife to establish what was then known as the Memorial Cancer Foundation. Today, it is called the Cancer Foundation of Santa Barbara, which is the largest contributor to Ridley-Tree Cancer Center, the leading outpatient cancer care facility on the Central Coast.
Seventy-two years since the foundation's establishment, the organization remains as committed as ever to ensuring cancer patients never have to leave Santa Barbara to access the most state-of-the-art cancer care and equipment.
"We know that people who can get cancer care in their own community are much more likely to have better outcomes," says Director of Philanthropy Stephanie Carlyle. "We've always been a community-based organization and we are very pleased and proud to be able to continue that legacy today."
While most of its funding supports the Ridley-Tree Cancer Center, the Cancer Foundation makes grants to other organizations, including Cottage Health and the Teddy Bear Cancer Foundation to support pediatric cancer care and research. Through the generosity of the community, the Cancer Foundation receives several million dollars in gifts each year which allows them to fund programs and services such as patient navigation, genetic counseling, social work, wellness, and nutrition at the Ridley-Tree Cancer Center. These programs are made available at little or no charge to all residents, regardless of means.
In line with the Foundation's mission to support the acquisition of state-of-the-art technology, the Cancer Foundation committed to the purchase and construction costs for a new, state-of-the-art PET/CT machine for the Nuclear Medicine department. The community will benefit from the upgraded equipment, which will transition from the use of analog to digital images, proving clearer and more precise information for physicians.
The Cancer Foundation calls such successful results "return on generosity."
Donate now!
cfsb.org
(805) 898-2187
Executive Director: Lori Willis
Begin to Build a Relationship
We know you care about where your money goes and how it is used. Connect with this organization's leadership in order to begin to build this important relationship. Your email will be sent directly to this organization's director of development and/or Executive Director.
Cancer care is often expensive and leaves many residents unable to afford potentially lifesaving treatments. Support of the AJM Fund means that world-class care offered by Ridley-Tree Cancer Center's medical team will continue to be available to everyone in our community who faces a cancer diagnosis, allowing them to focus on their recovery without the burden of the inevitable accompanying financial challenges.
In Art's Honor
In 2011, in order to advance its mission of providing advanced cancer care to anyone in the community regardless of financial ability, the Cancer Foundation established the AJM Endowment Fund for Patient Assistance, created in honor of Art Merovick for his many years of service to the Foundation. The AJM Fund provides financial assistance for medical treatment, procedures, and co-pay obligations for qualified patients. In keeping with the 72-year mission of the Foundation, it is a charitably supported endowment that ensures access to the excellent care of the Ridley-Tree Cancer Center for all patients, regardless of their financial means.
Board of Trustees
Denny Bacon
Kristen Blabey – Secretary
Andy Chou
C. Michael Cooney – Chair
Shane Cotter, MD, PhD
Larry Dam
Frank Foster
Vicki Hazard
Priscilla Higgins, PhD – Vice Chair
Patty MacFarlane – Treasurer
William Meeker
Val Montgomery
Richard Nagler
Carola Nicholson
Charles Petersen
Amalia Priego
Kimberly Schizas
George Tharakan
Thomas H. Weisenburger, MD
Katina Zaninovich