A Platform for Empowerment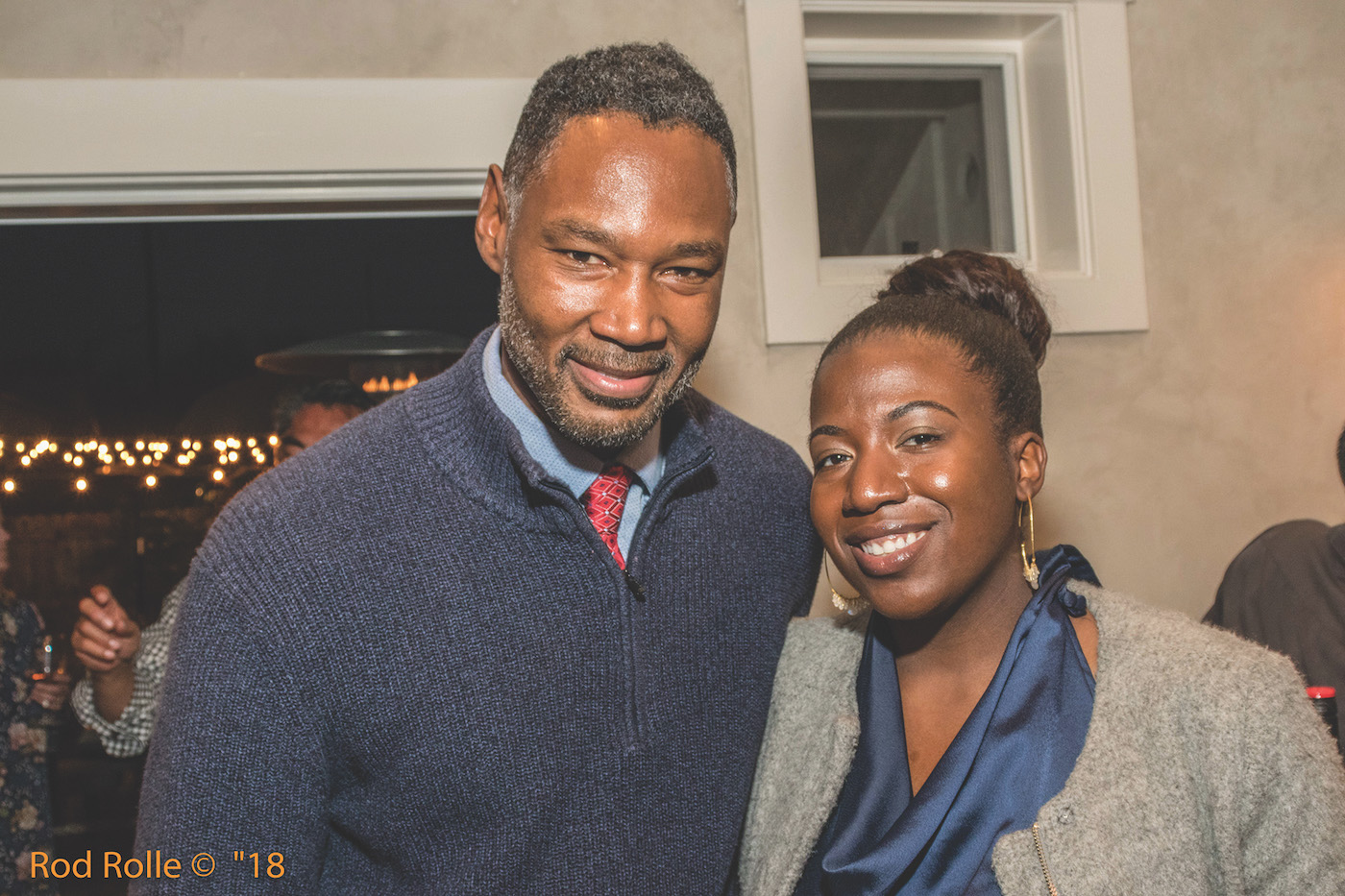 Endowment for Youth Community (EYC) President Guy R. Walker is well known for his politeness. Even before the interview began, he was apologizing if he sounded tired. He had been awake for many days preparing for a big event at the Lobero Theatre that would be a landmark moment in his organization's history: the launch of "EYC Presents," a platform that introduces high-profile African Americans to the Santa Barbara community.
It was May of 2021 and the private boarding school in Santa Ynez, Dunn School, had just appointed Dr. Kalyan Balaven as its new Head of School. Community leader and Santa Barbara mayoral candidate James Joyce III was invited by Walker to engage in a public exchange via Zoom on how inclusion creates more resilient communities. Walker is an alumnus and board member of Dunn School. He was eager to make a good impression. The inaugural "EYC Presents" was a success, viewed by more than 200 participants over Zoom and a live audience of 25 people.
"We want to make sure that we welcome African Americans to the community and make sure that they can be used as a resource not only where they work, but for the entire community," Walker says.
Providing African Americans with the support and resources they need to succeed is something the Endowment for Youth Community has been doing since 1986, when it was founded by Melvin "Mel" Richey and later co-founder Cliff Lambert and others to "provide educational, cultural, social, and recreational programs for young African-American students and all other underserved youth on the lower Eastside of Santa Barbara." Today, Endowment for Youth Community primarily serves African American youth, grades six through college countywide.
Community engagement platforms like EYC Presents is one of three core areas where Endowment for Youth Community aims to make an impact. Another is financial support. The organization has a Financial Aid Program for students between the ages of six and 16. In the last five years, through various partnerships including Scholarship Foundation of Santa Barbara, Santa Barbara Foundation, Southern California Gas Company, and others, the Endowment for Youth Community has administered $180,000 in scholarships to African American students.
The final piece is connectivity. Endowment for Youth Community is building a web-based database as a depository for information about the African American community living on the Central Coast as well as a resource to connect young people to the community, whether it's getting help for a college scholarship, scoring a letter of recommendation, or landing a job out of college.
"We are not here to reinvent the wheel," Walker says. "Everything we do is about providing young people with the support and resources they need to succeed."
Donate now!
e-y-c.org
(805) 691-9788
Program Director: Shevon Hoover
Mission
To unlock the full potential of young African American boys and men by providing opportunities that maximize shared community, prosperity and personal growth goals and objectives.
Begin to Build a Relationship
We know you care about where your money goes and how it is used. Connect with this organization's leadership in order to begin to build this important relationship. Your email will be sent directly to this organization's director of development and/or Executive Director.
Community Wealth is created when people come together to support one another simply to enjoy the opportunity to be connected to one another.
Supporting EYC Scholars
The heart and soul of Endowment for Youth Community is the EYC Scholars program. Under the leadership of its Program Director, Shevon Hoover, the EYC Scholars program offers its young scholars a broad range of cultural, social, and educational experiences designed to prepare them for a successful life as each individual defines it for themselves.
During the 1990s, Hoover herself was an EYC Scholar. Now after completing college and having run her own business, she has come back to lead the very organization that inspired her to achieve her own goals.
"Coming from my own personal experience as a former EYC Scholar, all of the assistance that I received, both culturally and financially, propelled my educational and work career to eventually land into the Program Director role with none other than EYC. In turn, this allows me to be a true representative of why becoming an EYC Scholar is important – I can now provide the same level of service to our youth that was so kindly afforded to me," says Shevon Hoover, EYC's program director.
She adds, "I was made to feel included within the Santa Barbara community and felt a sense of belonging that I had never felt before. EYC gave me a voice and a boost of confidence that no other organization had previously afforded me. It is our hope that we can continue to be an avenue of access to our past, present, and future EYC Scholars facilitating a sense of purpose, direction, and community."
Your support of the Endowment for Youth Community is an affirmation of the importance and value of the young people that we serve. It also says that you recognize and believe in the power of community. Thank you for your support.
Key Supporters
J.S. Bower Foundation
Ann Jackson Family Foundation
Hutton Parker Foundation
Santa Barbara Foundation
Scholarship Foundation of Santa Barbara
Southern California Gas Company
Montecito Bank & Trust