Lifting the Burden on the Elderly and Disabled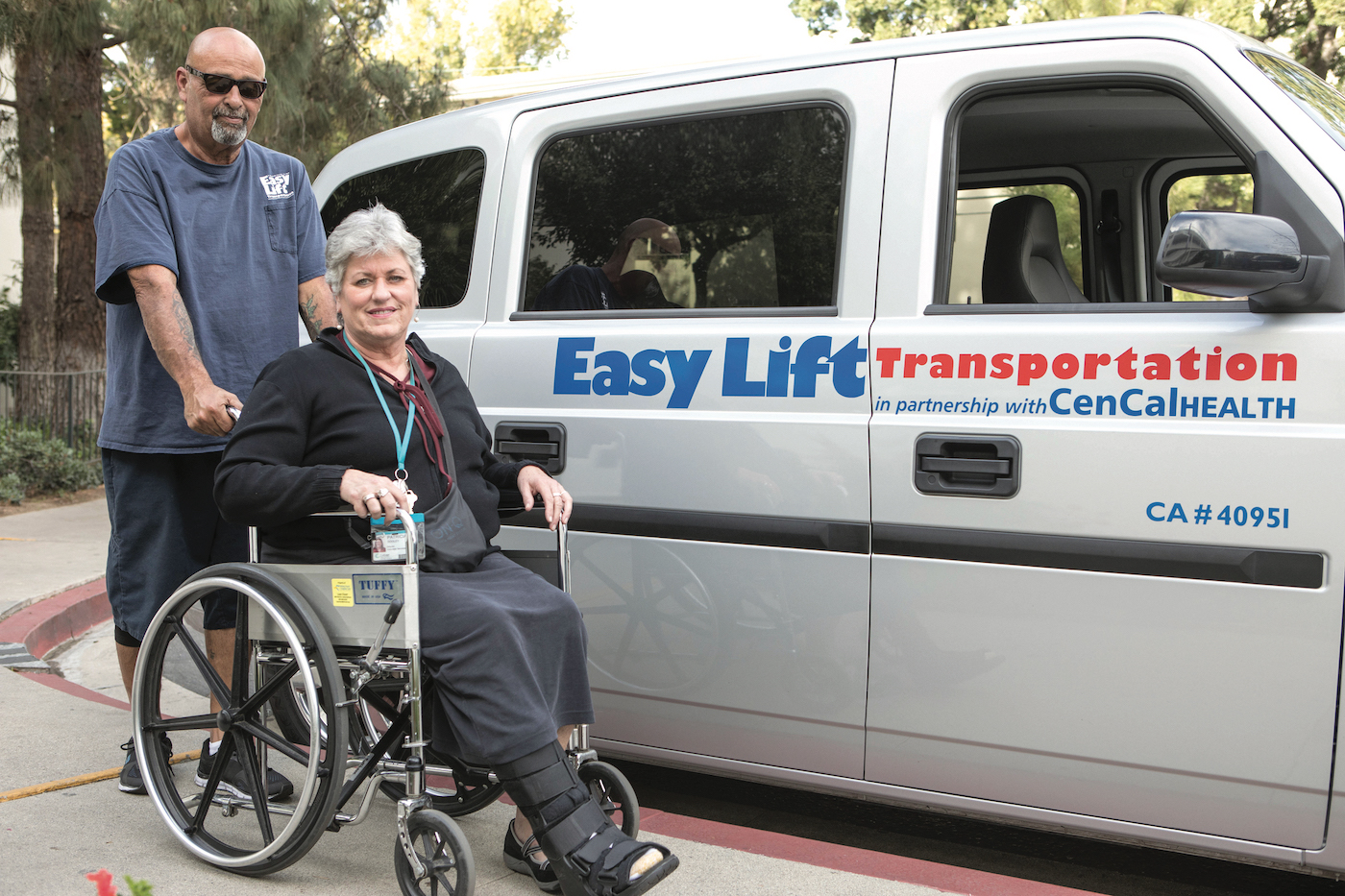 Ernesto Paredes, the longtime executive director of the transportation service Easy Lift, was 16 years old when he got his first car, a Volkswagen Rabbit. It was a formative experience for Paredes, who grew up in Goleta, teaching him the value of independence and how easily transportation can be taken for granted until you don't have it. Years later, Paredes would earn a university degree in gerontology from USC, an experience that taught him about respecting the elderly and not taking them for granted either. 
Creating a culture of compassion would later become a core part of Paredes' philosophy when he took the helm of Easy Lift in 1991, just after the passage of the Americans with Disabilities Act, which mandated transportation services for disabled individuals. The success of the transportation service thrives on drivers who care about their riders.
"Our litmus test is very simple: Would you trust this driver to pick up your mother?" Paredes says. "I expect all of our drivers to be able to pick up your mom."
Today, Easy Lift has up to 35 drivers and a fleet of 30 vans. The organization's biggest challenge is not increasing demand – ridership grows up to 10 percent a year, Paredes says – but ensuring that riders with mental, physical, or cognitive disabilities who rely on Easy Lift's flagship Dial-a-Ride service always have reliable access to vans and drivers.
It's all part of Paredes' long-term plan to build Easy Lift into a vital community resource, synonymous with local institutions like Stearns Wharf, Lotusland, and the Santa Barbara Zoo.
"There are certain places in this community that you may not frequent, but you're glad that they are there and that's exactly the way I want Easy Lift to be," Paredes says. "You may not need us today or tomorrow, but maybe someone in your family or maybe a neighbor will need us, and you'll know about it and you're thankful that Easy Lift is there."
Donate now!
easylift.org
(805) 681-1410
Executive Director: Ernesto Paredes
Mission
Easy Lift's mission is to fulfill our community's need for specialized transportation to allow individuals and organizations access to essential programs and services.
Begin to Build a Relationship
We know you care about where your money goes and how it is used. Connect with this organization's leadership in order to begin to build this important relationship. Your email will be sent directly to this organization's director of development and/or Executive Director.
Adopt-a-Van
Whether it's a person living on disability assistance or a retired person surviving on a pension, Easy Lift recognizes that most of its passengers depend on limited fixed income. That's why the organization keeps the cost of a one-way ride through Dial-a-Ride at a very affordable $3.50. The program is subsidized through donations, grants, and public transit contributions.
Easy Lift makes up for budgetary shortfalls via multiple sponsorship opportunities, including its most popular Adopt-a-Van, which provides sponsors "with a full-color rear vehicle wrap on one of our vehicles for a year." As Executive Director Ernesto Paredes says, Adopt-a-Van is "a nice fundraiser that we don't have to go out and hustle and do a big event and all the craziness that comes with it."
Board of Directors
Eric Miller, Board President
Robert Gray, Secretary
Roy McLaughlin, Treasurer
Matthew Dentinger
Dave Johnson
Craig McClellan
Kim Olson