100 Years of Medical Excellence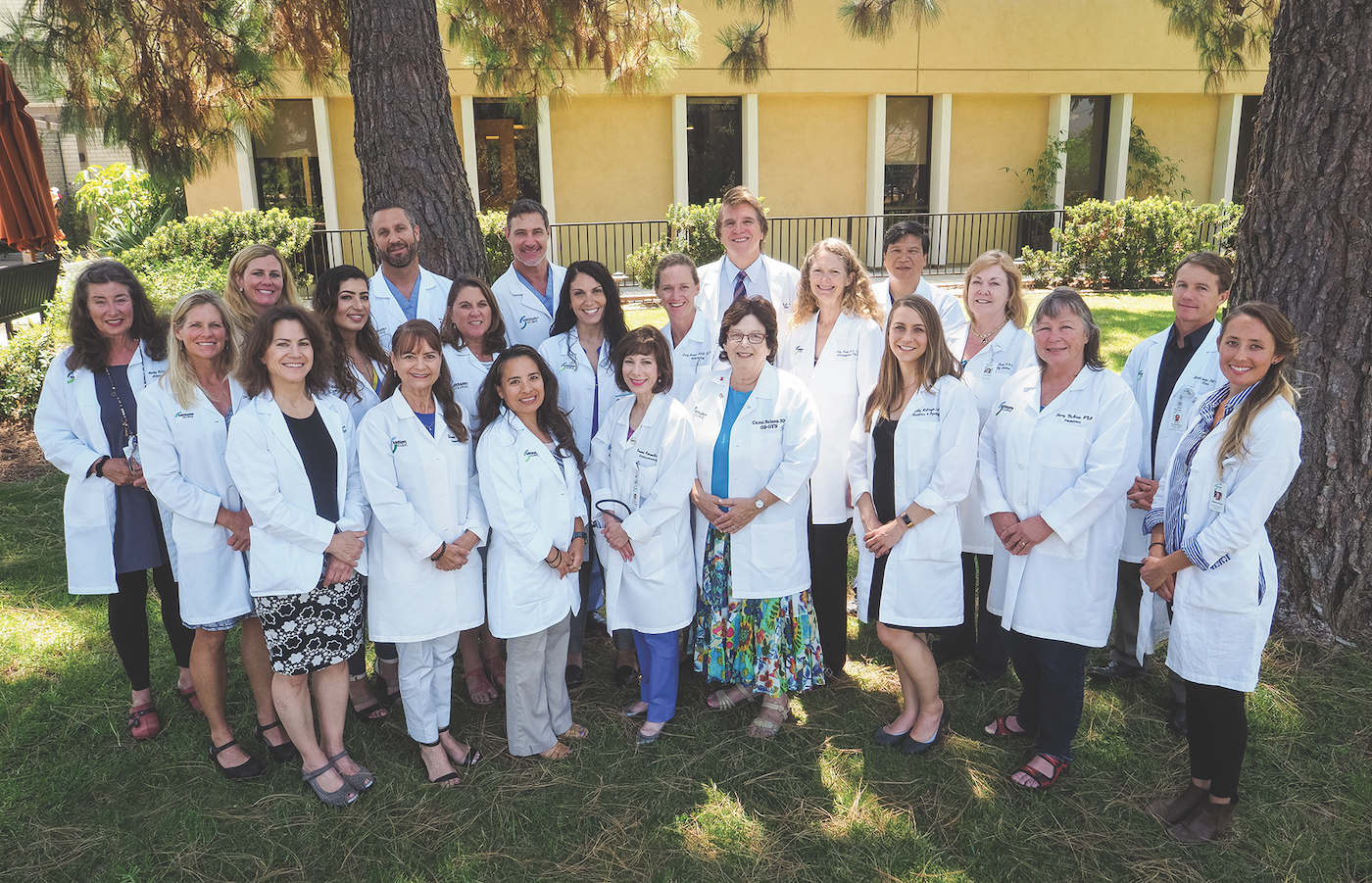 For 100 years, Sansum Clinic has been improving the overall health of its patients by providing the latest innovations in equipment, technology, procedures, and treatments. Sansum Clinic is the largest independent nonprofit healthcare organization between Los Angeles and the Bay Area. Its 345 physicians and ancillary medical providers offer the full spectrum of services ranging from primary care to more than 50 specialties and service lines. Sansum Clinic serves more than 124,000 patients annually at its 23 patient care facilities in Santa Barbara County.
"To have the quality of healthcare we have in a community of this size is really unusual," says Sansum Clinic CEO Dr. Kurt Ransohoff. "Few cities our size have the array of services and sophistication of medical care we offer."
The 100th anniversary is a milestone that cements Sansum Clinic's legacy for longevity and innovation. The list of new procedures and technologies Sansum Clinic has brought to Santa Barbara is volumes-long.
One of Sansum Clinic's founders, Dr. William David Sansum, was a pioneering researcher who launched the clinic with the intent to study and eventually conquer diabetes. He was the first American to successfully isolate, produce, and administer insulin to treat diabetes.
Dr. Joseph Aragon was the first cardiologist to administer catheter-based closures of heart defects. Under the leadership of Dr. Jason Boyatt, Santa Barbara had the first echocardiography lab, underscoring Sansum Clinic's commitment to quality testing for the diagnosis of heart disease.
Through its recruitment of the best and the brightest physicians, Sansum Clinic has managed to stay at the forefront of the high-tech and high-touch elements of quality healthcare.
"We've done a tremendous job of bringing in new physicians who are the first of their kind in this community," Dr. Ransohoff says. "Dr. Chuck Conway, for example, is our community's first board-certified Oncological Surgeon. He performs complex surgeries that just couldn't be done here before. Continually expanding our patients' access to high-quality care, close to home, is central to our mission."
Sansum Clinic has played a leadership role in the community effort to administer COVID-19 vaccines to as many people as possible, and has adapted to the major challenges it has experienced due to the pandemic, while still providing the full breadth and scope of healthcare services for its patients. The cooperation and personal sacrifices of the physicians and staff since March 2020 have undoubtedly saved lives. There are hundreds of unsung heroes whose names you many never know, but whose masked faces you routinely see at Sansum Clinic and the Ridley-Tree Cancer Center.
Donate now!
www.sansumclinic.org
(805) 681-7726
Director of Philanthropy: Dru A. Hartley
Mission
Sansum Clinic's mission is to provide an excellent healthcare experience, recognizing our first priority is the patients we serve.
Begin to Build a Relationship
We know you care about where your money goes and how it is used. Connect with this organization's leadership in order to begin to build this important relationship. Your email will be sent directly to this organization's director of development and/or Executive Director.
I joined Sansum Clinic in 2011. While many jobs offered a nominal relocation package, Sansum Clinic's Physician Housing Program stood out as an attractive and enticing option for a young family. This program showcased Sansum's commitment to supporting physicians in their transition to becoming members of the Santa Barbara community and played a major role in our family's decision to relocate to Santa Barbara and join Sansum Clinic.
Michael Shenoda, MD, FACC, FSCAI (Cardiology, Pueblo)
Key Supporters 2022
Anonymous (3)
Gloria M. Baldrick*
Susie and Riley Bechtel
Leslie and Philip Bernstein
James S. Bower Foundation
Roger Bower
Cancer Foundation of Santa Barbara
Donovan and Kathryn Chalfant
Richard and Mary Compton
Jan Dunbar and Alex Pananides
Roberta and Stan Fishman
Nicholas Michael Fusco*
Sandra J. Helps*
William H. Kearns Foundation
Julie and Jamie Kellner
Manitou Fund
Martin and Maureen McDermut
John Mithun and Mercedes
Millington/John C. Mithun
Foundation
Julie Nadel
Natalie Orfalea Foundation
and Lou Buglioli
Henry Peterson Foundation
Rusack Family Foundation
Mike and Shannon Sanders
Mary Lynn and Warren Staley
Connie Frank and
Evan Thompson
Alice Tweed Tuohy Foundation
The Wolf Family Foundation
Zegar Family Foundation