101 Years of Groundbreaking Medical Excellence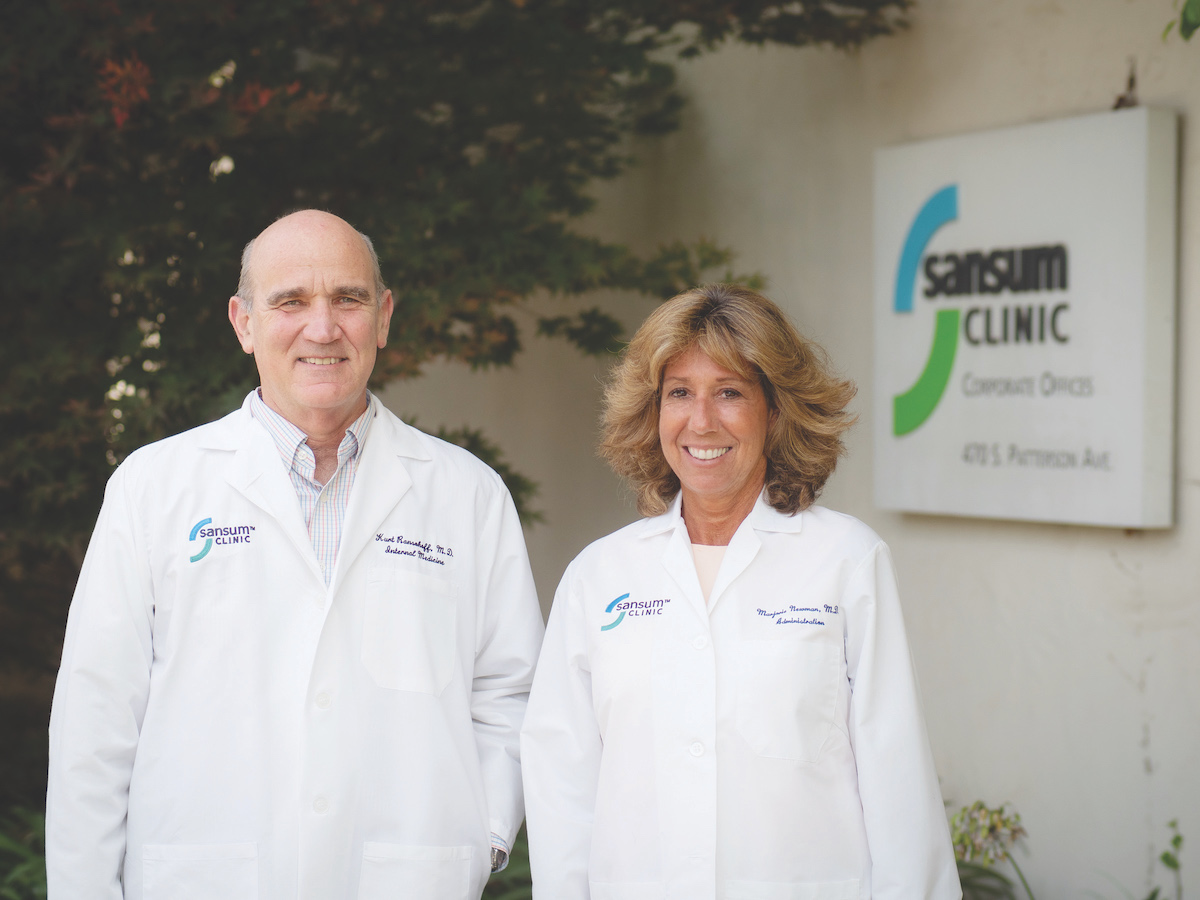 Take a look at any person in front or back of you in line at the grocery store, and chances are one of them is a patient of Sansum Clinic.
No wonder.
Sansum Clinic remains the largest independent nonprofit outpatient healthcare organization between Los Angeles and the San Francisco Bay Area. Today, Sansum Clinic cares for more than 123,000 patients annually, across 23 different locations on the Central Coast, spanning more than 50 specialties and service lines.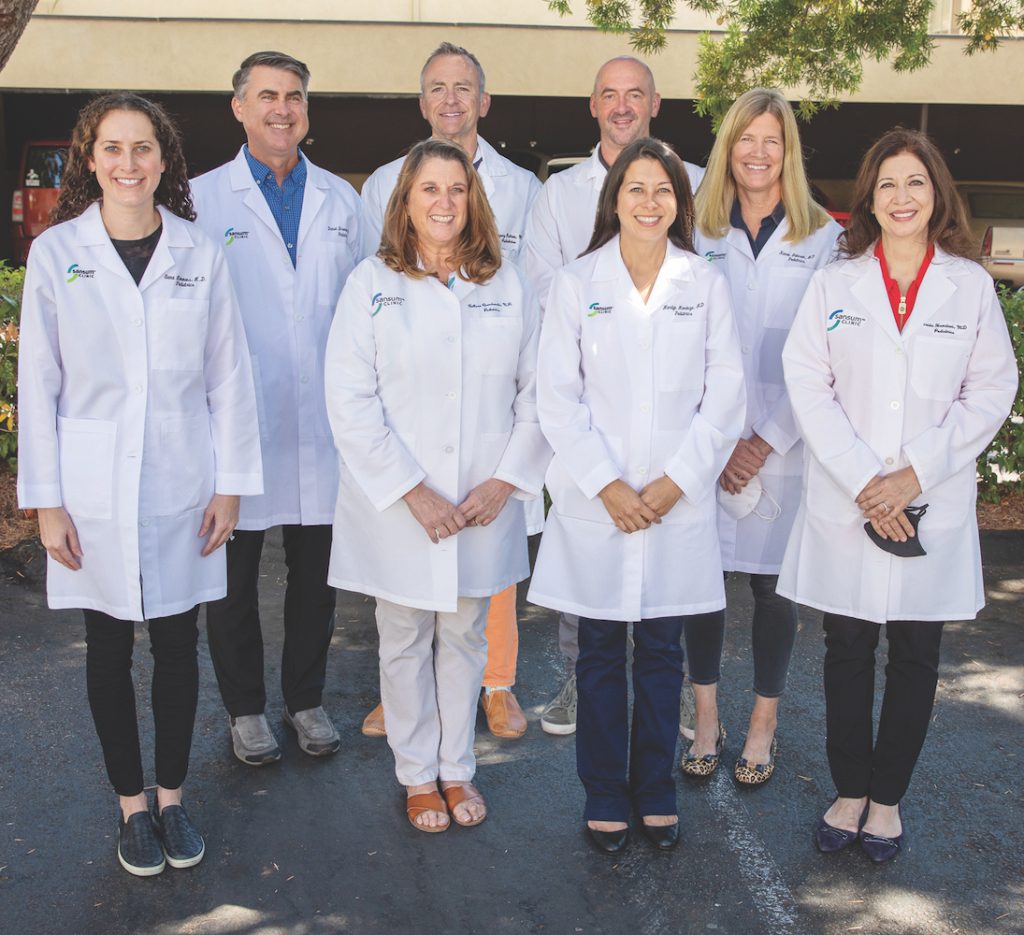 "One out of two people in southern Santa Barbara County come to Sansum Clinic," says Director of Marketing Jill Fonte. "We offer the full breadth of healthcare services. We take care of patients throughout their lifetime, with everything from pediatrics to geriatrics."
But numbers are just part of the story. Sansum Clinic's commitment to ensuring the latest technology and treatments are available for its patients helps to keep Santa Barbara as advanced in medical sciences as much larger cities.
From its top-of-the-line surgery centers and imaging machines to the world-class Ridley-Tree Cancer Center, investments in infrastructure and innovation are the organization's hallmark.
This approach also extends to customer service via the most evolved forms of digital and virtual patient communication, including Telehealth and MyChart to the WELL™ text platform to better connect with patients.
"As always, our greatest asset is our people – the 220+ physicians and more than 1,200 staff members," says Kurt N. Ransohoff, MD, FACP, and Sansum Clinic's CEO and Chief Medical Officer. "Together, we are committed to delivering on our mission of providing an excellent healthcare experience, recognizing our first priority is the patients we serve."
Sansum Clinic's leadership is particularly proud of how the organization simultaneously fought COVID-19 while still delivering essential care for the community. That included creating countless vaccine clinics staffed by an army of doctors, nurses and medical assistants, and running the county's first drive-up appointment-based COVID-19 testing operation, all while demonstrating a capacity to uphold the highest standards of quality, ethics, and professionalism across all of the clinic.
With COVID-19 appearing to be more manageable, Sansum Clinic is excited to turn its focus to planning and preparing to care for the community for another 100 years.
Donate now!
www.sansumclinic.org
(805) 681-7726
Director of Philanthropy: Dru A. Hartley
Mission
Sansum Clinic's mission is to provide an excellent healthcare experience, recognizing our first priority is the patients we serve.
Begin to Build a Relationship
We know you care about where your money goes and how it is used. Connect with this organization's leadership in order to begin to build this important relationship. Your email will be sent directly to this organization's director of development and/or Executive Director.
I joined Sansum Clinic in 2011. While many jobs offered a nominal relocation package, Sansum Clinic's Physician Housing Program stood out as an attractive and enticing option for a young family. This program showcased Sansum's commitment to supporting physicians in their transition to becoming members of the Santa Barbara community and played a major role in our family's decision to relocate to Santa Barbara and join Sansum Clinic.
Michael Shenoda, MD, FACC, FSCAI (Cardiology, Pueblo)
Key Supporters 2022
Anonymous (3)
Gloria M. Baldrick*
Susie and Riley Bechtel
Leslie and Philip Bernstein
James S. Bower Foundation
Roger Bower
Cancer Foundation of Santa Barbara
Donovan and Kathryn Chalfant
Richard and Mary Compton
Jan Dunbar and Alex Pananides
Roberta and Stan Fishman
Nicholas Michael Fusco*
Sandra J. Helps*
William H. Kearns Foundation
Julie and Jamie Kellner
Manitou Fund
Martin and Maureen McDermut
John Mithun and Mercedes
Millington/John C. Mithun
Foundation
Julie Nadel
Natalie Orfalea Foundation
and Lou Buglioli
Henry Peterson Foundation
Rusack Family Foundation
Mike and Shannon Sanders
Mary Lynn and Warren Staley
Connie Frank and
Evan Thompson
Alice Tweed Tuohy Foundation
The Wolf Family Foundation
Zegar Family Foundation