A Classical Tradition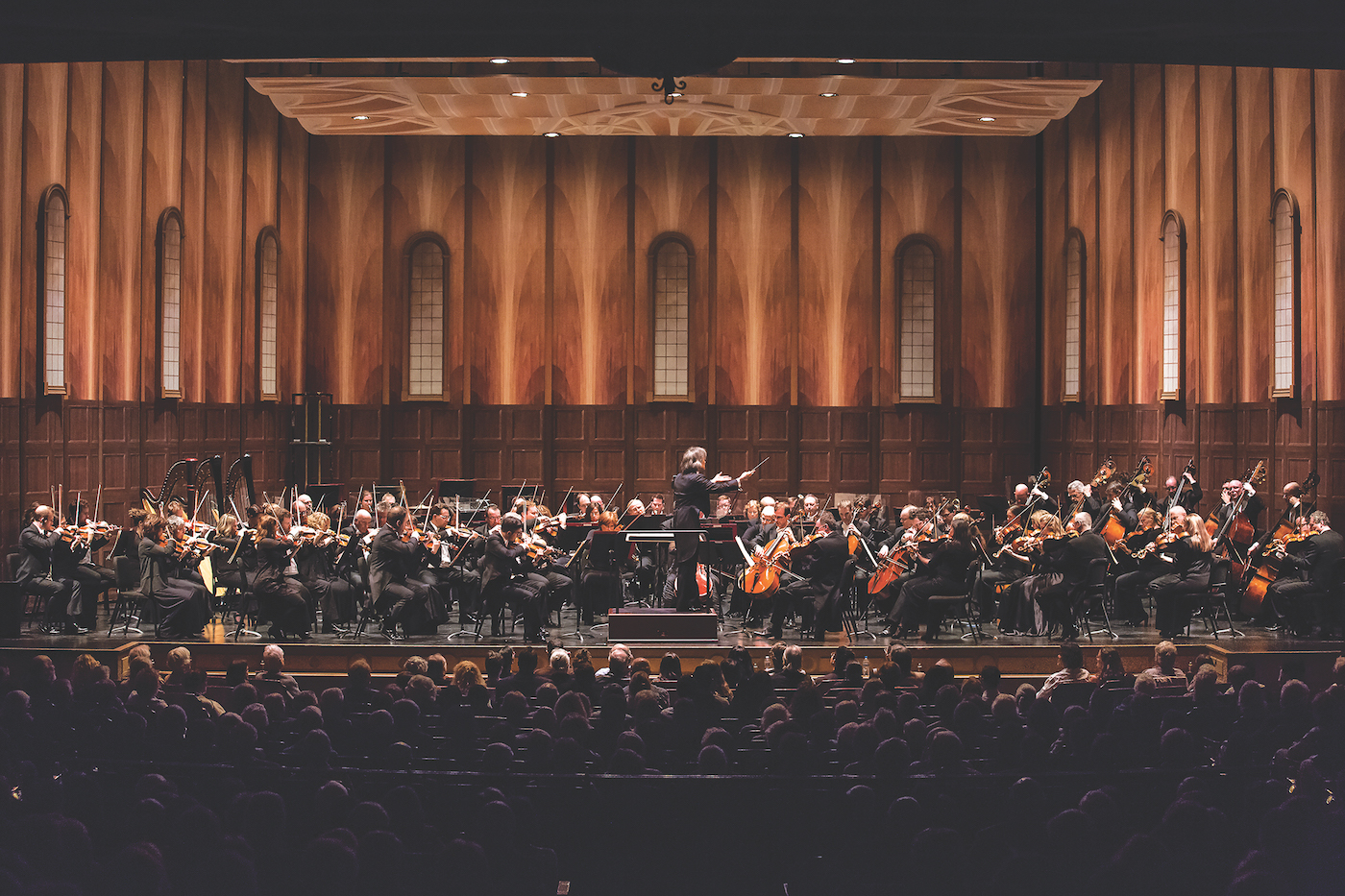 Considering the caliber of classical music concerts they attract every year to the Granada Theatre and Lobero Theatre, you might expect the brains behind Community Arts Music Association of Santa Barbara (CAMA) to be a deep roster of booking agents and programming managers. But in fact CAMA is a close-knit family guided by the wisdom of a powerful and dedicated Board of Directors. Under the direction of the Board, a full-time staff of just four organizes and produces one of the world's finest calendars of classical performances. Not bad for a small nonprofit with a history dating back to 1919, the same year as the founding of the Los Angeles Philharmonic.
"We are an organization that also is a community – some of our subscribers have been attending CAMA concerts for decades," says Elizabeth Alvarez, CAMA's director of development. "With our illustrious history and our fantastic programming, which continues year after year, CAMA has demonstrated a focus on presenting the pinnacle of classical music artistry in the world to Santa Barbara."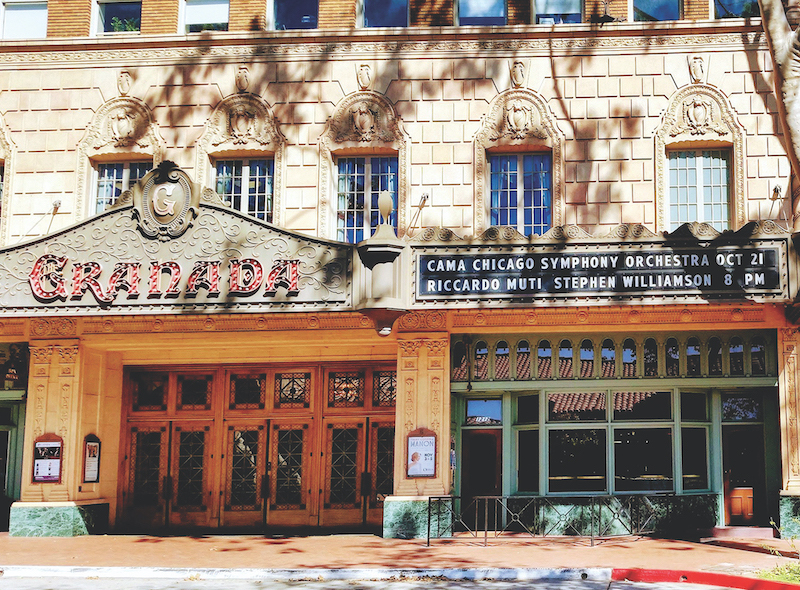 A secret to CAMA's endurance is its small and seasoned team of professionals, beginning with President Mark Trueblood, who has been with CAMA for 25 years and whom Alvarez praises as "the rock" of the organization. Equally important, twenty years ago the Board had the wisdom to start an endowment fund that kept CAMA viable through the difficult 18 months of the pandemic, the longest 'dark' period in CAMA's history.
"Between the endowment fund and our enthusiastic, loyal supporters, we are holding our own in these challenging times. The people who go to CAMA concerts are a part of a community," Alvarez says. "We look forward to seeing each other and we follow up on each other's lives."
Another secret is CAMA's deliberately small calendar of just nine or ten concerts a year. A city as culturally rich as Santa Barbara could attract more, but CAMA focuses its resources on booking the pinnacle talent among orchestras, chamber musicians, and soloists, even if it means they travel from the other side of the world.
Mark your calendar, for example, for January 25, 2023, when the illustrious Chicago Symphony Orchestra under Music Director Riccardo Muti, returns to perform at the Granada Theatre as part of a rare West Coast tour.
"Live performances are a conversation between the performers and the audience," Alvarez says. "As the great past conductor of the Los Angeles Philharmonic Esa-Pekka Salonen said, 'We need each other to perform to you and for you to hear us.'"
Donate now!
www.camasb.org
(805) 966-4324 x104
Director of Development: Elizabeth Alvarez
Mission
To enrich Santa Barbara's cultural life by bringing live performances by world‑renowned classical artists and orchestras of the highest artistic excellence to our community and by providing creative, focused music education programs for individuals of all ages.
Begin to Build a Relationship
We know you care about where your money goes and how it is used. Connect with this organization's leadership in order to begin to build this important relationship. Your email will be sent directly to this organization's director of development and/or Executive Director.
Over 100 years ago, the founders of Santa Barbara's Civic Music Committee, which would become CAMA, chose to invest in the cultural life of the community. Through peace, war, pandemic, and great economic change, CAMA has continued to present the world's finest classical artists and orchestras, including the Los Angeles Philharmonic, our century-long partner. CAMA looks forward to presenting the pinnacle of classical music excellence to the Santa Barbara community for many years to come.
Reaching Out to a New Audience
Like most performing arts organizations nationwide, as a result of the pandemic CAMA has experienced a decline in audience attendance as older patrons often choose not to attend performances for reasons of personal safety. This has presented not only financial challenges but an opportunity – even a necessity – to find new audiences for classical music, and in so doing to build new sources of financial support.
For CAMA, this has involved enhancing its community connections to reach out to a wider and more diverse local population and bring them classical music for the first time. The result has been attendance at recent concerts by people of all ages and backgrounds who may not have had the means to purchase tickets nor indeed felt that they were welcome to attend.
"This is really fun for me because it's brought in new people, some people who have never been in the theater before, and our older donors and sponsors absolutely love the energy in the theater," Elizabeth Alvarez says. "It is a treasure to see a concert hall filled with people who reflect our community."
Key Supporters
Northern Trust
The Elaine F. Stepanek Foundation
Esperia Foundation
Mosher Foundation
SAGE Publications
Towbes Fund for the Performing
Arts, a field interest of the
Santa Barbara Foundation
Bitsy & Denny Bacon and
The Becton Family Foundation
Marta Babson
Alison & Jan Bowlus
Robert & Christine Emmons
The Stephen & Carla Hahn
Foundation
Bob & Val Montgomery
Judith L. Hopkinson