Accompanying Loved Ones through End of Life… and Beyond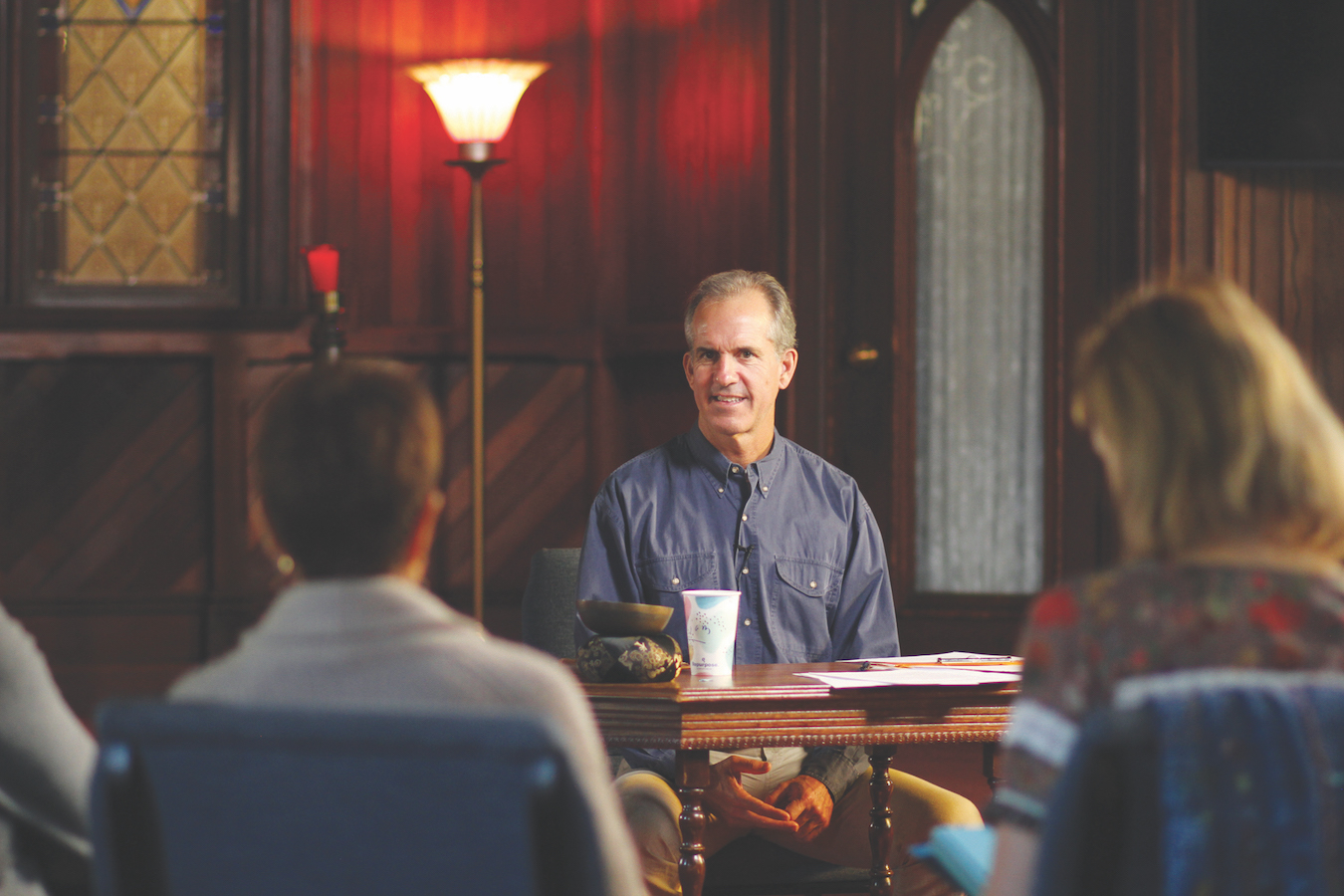 William Peters has spent nearly all of his adult life preoccupied with the mysteries of death and the transition into the afterlife. As the founder of the Shared Crossing Project and Shared Crossing Research Initiative, he has spearheaded the accumulation of more than 1,000 testimonials of pre-death dreams and visions, and post-mortem communications. He is the best-selling author of At Heaven's Door, recently published by Simon & Schuster.
Since 2013, Peters and his research team have also chronicled a phenomenon known as the "shared death experience," in which loved ones accompany the dying on their passage from life to an apparent afterlife. His team has published in multiple academic and medical journals, including the American Journal of Hospice and Palliative Medicine, on shared death experiences.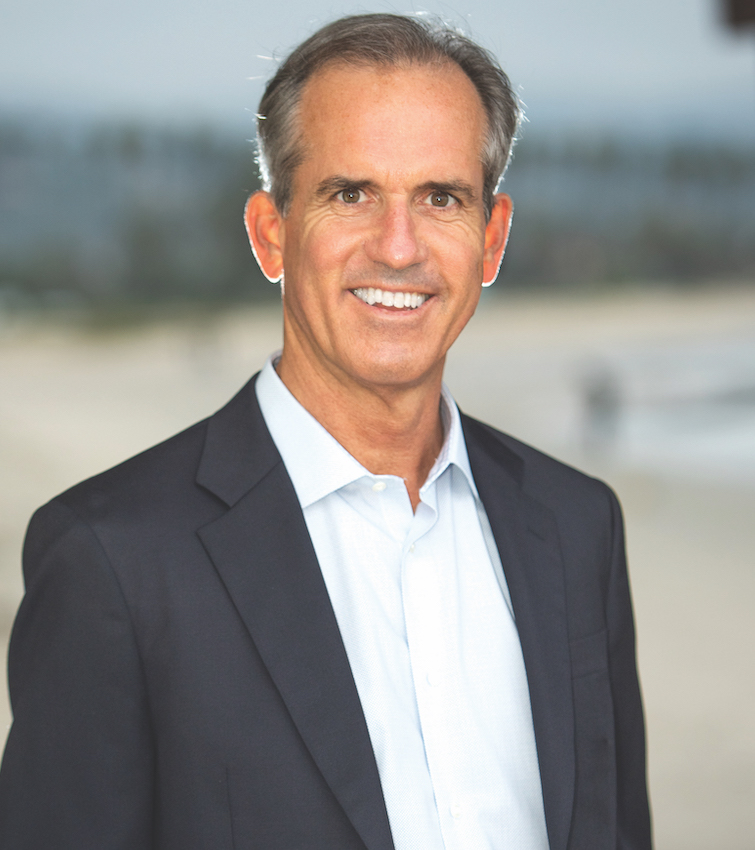 Peters, a grief and bereavement psychotherapist who holds degrees from Harvard's Graduate School of Education and UC Berkeley, founded the Shared Crossing Project to educate people in new and meaningful ways to interpret, understand, and experience death and dying. In the process, he has emerged as a unique authority on end-of-life experiences.
Many people have profound spiritual experiences at a loved one's end of life and accompany them for a brief time beyond life. They receive messages and direct experiences of their loved ones. "It's been a lot of work collecting thousands of cases and documenting the undeniable patterns," Peters says. "The research initiative has brought respectability, rigor, reason, and pragmatism to the study of end of life. If you read the research, it is difficult not to believe these unsuspecting people who unknowingly fit into a common experience that is known as the Shared Death Experience, and that speaks to a beautiful afterlife."
Peters spoke to me virtually from his home in Santa Barbara, where he has lived since 2009. As he began to tell me about this first near-death experience, I sensed he was already challenging my own notions about death and what occurs beyond.
It happened when Peters was 17 on a ski trip near Lake Tahoe. The back of his skis had gotten crossed and he tumbled hard into a mound of snow, crunching his lower back. He immediately felt as if his sense perceptions had gone dark, like the electricity had been cut, "but I still had an observing self."
Moments later, he could feel himself levitating and staring down at his motionless body in the snow and the limitless universe beyond it.
"As I was moving away, I was enthralled by a satellite view of planet Earth and then a beautiful galaxy," Peters recalls. "All of a sudden, I was watching a review of my life and I recognized that everything I've ever done in my previous 17 years, every action I ever took, mattered. And then I went into this ribbed tunnel and realized that I was dying. I started pleading with God. I didn't want to die."
Peters, who grew up Catholic, then heard the "loving but very firm" voice of God compelling him to "make something of your life." When he came to his senses, he managed to get on his feet and ski down the mountain. He would later learn that he had fractured his spine and was a fraction of an inch away from being paralyzed for life. The experience was enough to cultivate a lifelong fascination with death and dying.
Throughout his training as a psychotherapist, Peters learned of and shared many more spiritual or out-of-body experiences with hospice patients, nurses, and family members of the dying. They catalyzed his understanding that he could make a contribution to our collective understanding of the nature of life, and death and dying. He would eventually coin the term "shared crossing," which refers to experiences that suggest loving communication across the veil and ongoing connection with departed loved ones.
Later in 2013, he founded the Shared Crossing Research Initiative as a not-for-profit collaboration with the Family Therapy Institute of Santa Barbara. The mission is to research end-of-life experiences and their therapeutic value for patients, their families, loved ones, and caregivers. This work then supports the development of educational trainings for the public, healthcare professionals, and others working in end-of-life. These programs offer life-changing insights that awaken people to what matters most and prepares them for a conscious, connected, and loving end of life. By contributing to the Research Initiative, donors will be investing in this ground-breaking work that transforms personal, familial, and societal relationships to the mysteries of end-of-life.
"Everyone wants to know what happens after they die," Peters says. "That is the number one question people face at the end of life. Our work demonstrates that shared death and end-of-life experiences strongly suggest that our loved ones survive death. This awareness avails us to continue meaningful relationships with them alongside a knowing that we will be reunited again."
Donate now!
www.sharedcrossing.com
(805) 724-4947
Founder: William Peters, M.A., M.Ed., MFT
Mission
The Shared Crossing Project's mission is to positively transform relationships to death and dying through education and raising awareness about shared crossings and their healing benefits. We aim to bring people together in community to support open exploration and discussion of this important topic in a safe place.
Begin to Build a Relationship
We know you care about where your money goes and how it is used. Connect with this organization's leadership in order to begin to build this important relationship. Your email will be sent directly to this organization's director of development and/or Executive Director.
"Discovering that the two incredible experiences I had with my children have a name (Shared Death Experiences), are being rigorously studied, and have been published in medical journals, has changed the trajectory of my grief. I wouldn't wish the loss of two children on anyone, but I would wish the profound knowledge that SDEs exist and happen frequently on EVERYONE. They have changed everything I thought I knew about end of life and grief."
Key Supporters
Jennifer and Peter Buffett
James S. Bower Foundation
Carrie Cooper and Glen Griffith
Natalie Orfalea and Lou Buglioli
Deborah Gunther
Stacy and Ron Pulice
Linda and Fred Gluck
Richelle and Omar Gaspar
Marge Cafarelli and Jan Hill
Arlene and William Radasky
Jill and Barry Kitnick
Debra Manchester and Don McMannis