Santa Barbara's African American Youth Making the case for Community Success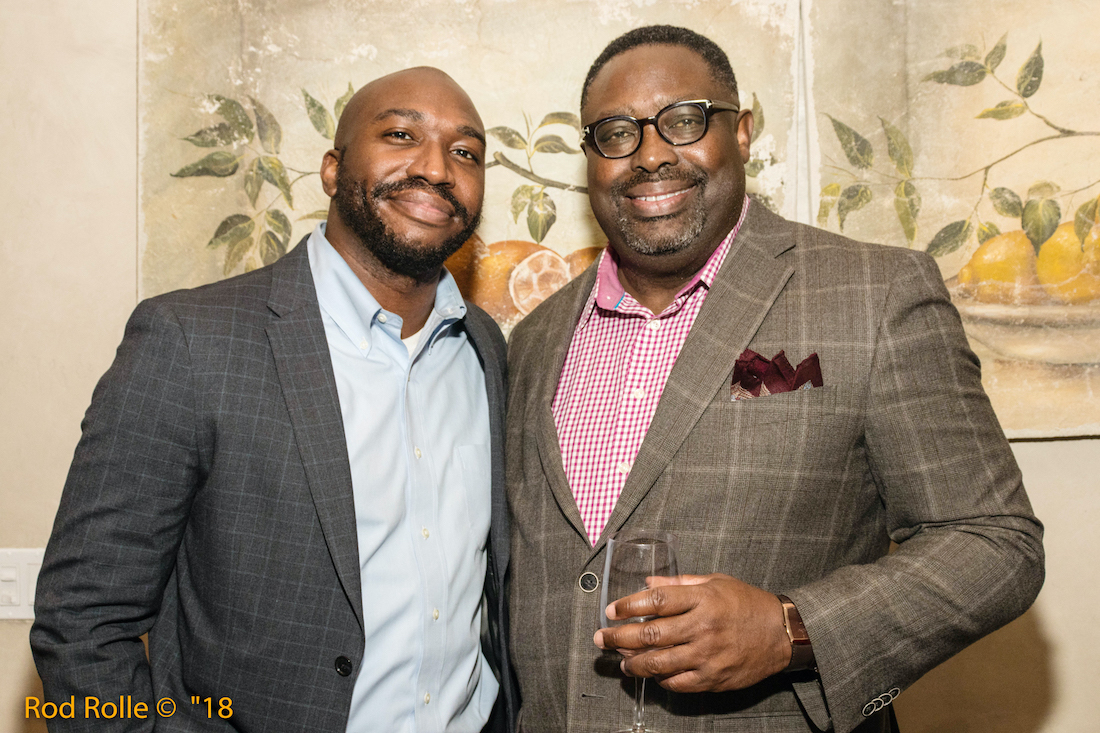 In the 36 years since the Endowment for Youth Community (EYC) was founded, Santa Barbara's Black community has shrunk from 3% of the population to about 1%. During that time, the EYC has tightened its focus to not only uplift the next generation of local Black civic leaders, but also unify the community as a whole. 
"Community is a verb and it requires active participation from those who claim to be a part of that community," says the nonprofit's President Warren B. Ritter II. "EYC looks to create opportunities and spaces for our community members to be engaged in meaningful ways. Whether through specific cultural events, supporting our youth programs, or by philanthropic means. By being a connector of people, ideas, and resources within the Black community, we then can positively impact the broader Santa Barbara Community which makes us all stronger, together."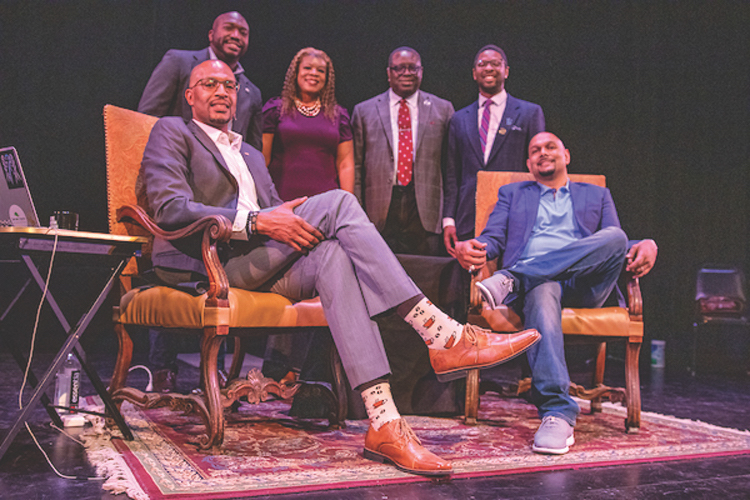 EYC's mission is to unlock the full potential of young African Americans by providing opportunities that maximize shared community, prosperity, and personal growth goals and objectives.
A key part of that is ensuring that Black students on the Central Coast have every opportunity to excel, including the attainment of a college degree.
Through its EYC Scholars program, the nonprofit provides scholarships and other financial support for graduating high school students to support their post-secondary educational goals including but not limited to colleges (i.e., trade schools or certificated programs). 
"We also feel that we have a responsibility to support other African American facing organizations in the community that share our goal of building a vibrant Black community on the Central Coast," Guy Walker, EYC's past president, says.
Walker, who recently handed the reins over to Ritter, underscores the need to both invest in Black students while also connecting them to partners across Santa Barbara. Walker points to the Scholarship Foundation of Santa Barbara (SFSB). Any student applying for an EYC Scholarship is also encouraged to apply through SFSB, helping them gain access to other valuable scholarships.
"For me, engagement with EYC is really about visibility and letting people know that we are here to serve and support the youth in our community," Ritter says.
The 'Community' aspect of EYC reflects the organization's belief that it is both a unique community with its own culture, traditions, issues, and resources while also being a vital part of the broader Santa Barbara County community as well. Through its EYC Presents initiative, it is creating community engagement programs to drive connections and better understand the needs, concerns, and strengths of the African American community.
"One of the goals of EYC is to build a stronger alliance within the Black community countywide. Our service area currently includes both North and South County. EYC recognizes that the Black Community is not a monolith. We embrace the full diaspora of descendants of Africa who have found their way to the Central Coast," Ritter says.
Donate now!
e-y-c.org
(805) 691-9788
Program Director: Shevon Hoover
Mission
To unlock the full potential of young African American boys and men by providing opportunities that maximize shared community, prosperity and personal growth goals and objectives.
Begin to Build a Relationship
We know you care about where your money goes and how it is used. Connect with this organization's leadership in order to begin to build this important relationship. Your email will be sent directly to this organization's director of development and/or Executive Director.
Community Wealth is created when people come together to support one another simply to enjoy the opportunity to be connected to one another.
Supporting EYC Scholars
The heart and soul of Endowment for Youth Community is the EYC Scholars program. Under the leadership of its Program Director, Shevon Hoover, the EYC Scholars program offers its young scholars a broad range of cultural, social, and educational experiences designed to prepare them for a successful life as each individual defines it for themselves.
During the 1990s, Hoover herself was an EYC Scholar. Now after completing college and having run her own business, she has come back to lead the very organization that inspired her to achieve her own goals.
"Coming from my own personal experience as a former EYC Scholar, all of the assistance that I received, both culturally and financially, propelled my educational and work career to eventually land into the Program Director role with none other than EYC. In turn, this allows me to be a true representative of why becoming an EYC Scholar is important – I can now provide the same level of service to our youth that was so kindly afforded to me," says Shevon Hoover, EYC's program director.
She adds, "I was made to feel included within the Santa Barbara community and felt a sense of belonging that I had never felt before. EYC gave me a voice and a boost of confidence that no other organization had previously afforded me. It is our hope that we can continue to be an avenue of access to our past, present, and future EYC Scholars facilitating a sense of purpose, direction, and community."
Your support of the Endowment for Youth Community is an affirmation of the importance and value of the young people that we serve. It also says that you recognize and believe in the power of community. Thank you for your support.
Key Supporters
J.S. Bower Foundation
Ann Jackson Family Foundation
Hutton Parker Foundation
Santa Barbara Foundation
Scholarship Foundation of Santa Barbara
Southern California Gas Company
Montecito Bank & Trust