The Female Lead: Montecito Bank & Trust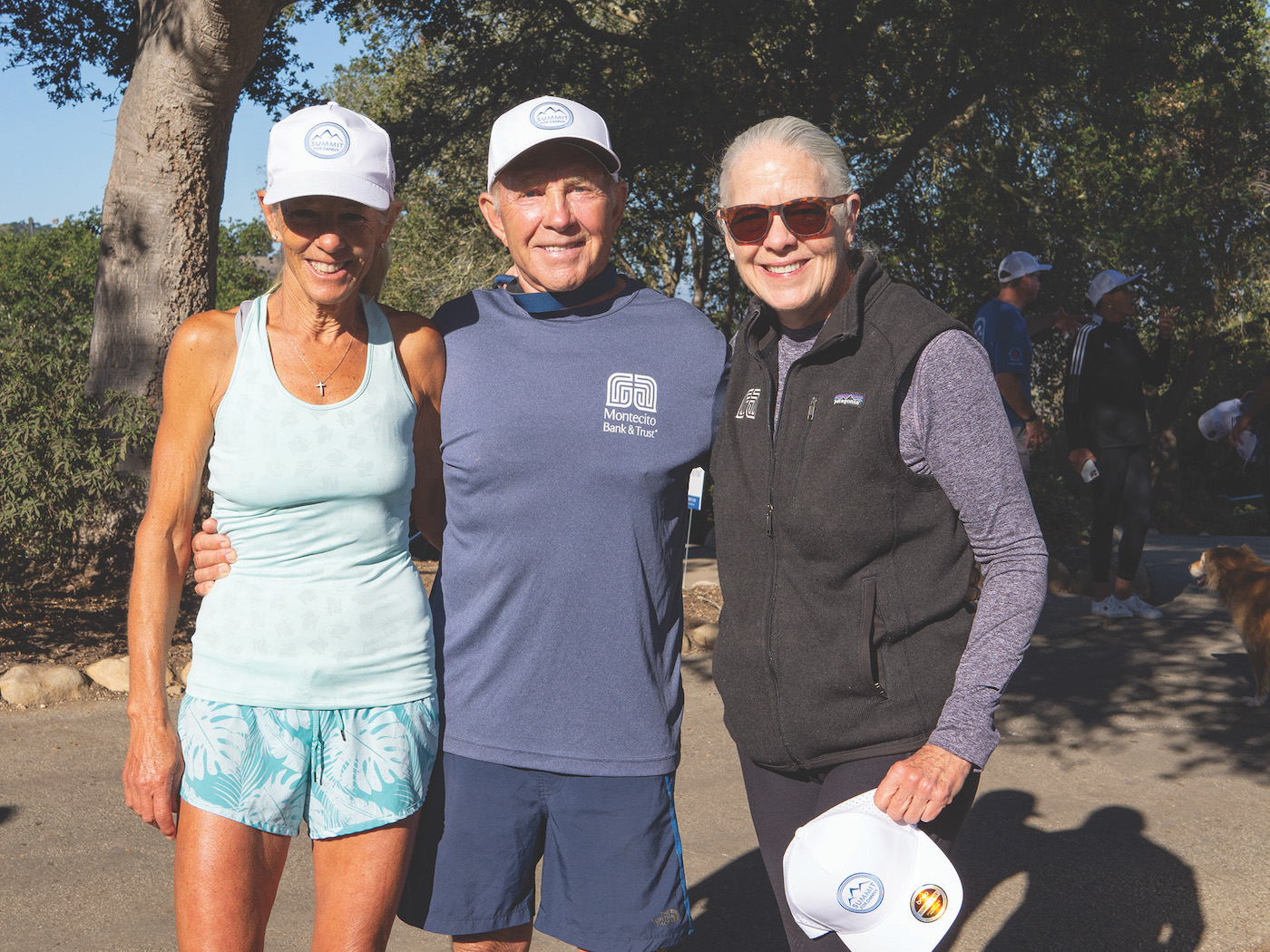 Michael Towbes, who founded Montecito Bank & Trust (MB&T) in 1975, struck a different tone than most bankers when he proclaimed that, "banking is not about the MONEY, it's about the PEOPLE."
This sentiment is echoed in terms of the bank's philanthropy, which amounted to $1.6 million donated to local nonprofits in 2021.
And that's not a one-time event; MB&T has contributed at least $1 million to local nonprofits every year since 2003 through numerous programs including its Community Dividends Program, which donates funds based on four "pillars" of corporate giving: arts and culture, health and medical, social services, and youth and education. On November 21, 2022 they celebrated 20 years of Community Dividends: $20 million of Corporate Philanthropy.
Towbes' philanthropic legacy is embedded into MB&T, and lives in its stated mission: "To make the communities we serve better places to live and work."
But there's more: more than 55% of MB&T's workforce of 265-plus employees are female, as is its Chairwoman/CEO, Janet Garufis. When you consider that 67 percent of the top leaders at banks nationwide are male, MB&T is clearly blazing a trail in the banking industry by creating and nurturing a hospitable environment for female leadership.
Reflecting on her own career, Garufis notes, "After spending my career working my way up the corporate ladder, navigating large multinational financial institutions into various leadership roles at different banks, I have come to appreciate the difference a feminine perspective can bring to the leadership conversation." She believes it's not about being the "toughest or loudest voice in the room, it's about being authentic, having conviction, confidence, empathy, and a lot of patience and tenacity." Such a combination really influences a "female leader's ability to communicate clearly, find balance and purpose, and relate to others on a more individual and personal level in collaborating to get the job done."
To that end, the four talented women featured here, each from different departments of MB&T, give us their views on philanthropy, working at the bank, and why they call California's Central Coast "home."
Ambia Clark
SVP, Commercial Lending Group
Ambia Clark grew up in Santa Barbara County, where her father was director of launch systems at Vandenberg Space Force Base, and her mother ran the physical therapy department at Marian Rehabilitation Center. She recalls joining her mother, who led the Breast Cancer Support Group and the Stroke Support Group.
"Through her expertise in her field, coupled with her passion to help people, my mother made lifelong impacts on wonderful people in our community and inspired me to want to do the same," Clark says.
While attending UC San Diego studying business management, Clark worked part-time as a recruiter for an investment firm (at the time, she was much younger than most of the recruiters). After graduation, she moved home and worked for a bank in the Santa Ynez Valley for two years as an accountant.
But Clark missed "that special piece of working with people that goes beyond the numbers," and was hired as Janet Garufis' assistant, just shortly before Garufis was promoted to CEO at MB&T.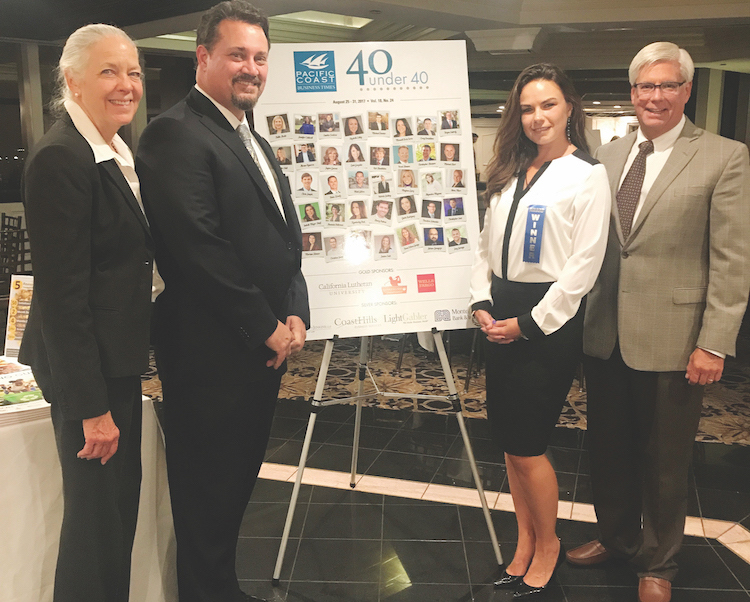 At that point, "Janet gave me a really incredible gift, which was to say, 'You're doing a great job as my assistant, but we need to find the best place you should be in the bank to be your best,'" Clark says. "She called the bank a village where we all work together in different ways; we have accounting, risk/compliance, we have training, we have lending. And I decided that lending was where I wanted to be."
As a local of Santa Barbara's Mesa community, Clark focuses on Santa Barbara and Montecito. "I work primarily with high-net-worth individuals, families, foundations, and nonprofit organizations to provide credit solutions where the financial considerations are complex," adding, "Because we are a philanthropic bank, we are the bank of choice for many nonprofits in town."
As a mother of four, Clark focuses her personal volunteer time on nonprofits connected to youth, education, and health. She's served on several nonprofit boards, including the Teddy Bear Cancer Foundation (supporting families of children with cancer), Women's Economic Ventures (providing small business consulting, funding, and education to individuals), the Montecito Community Foundation (related to the Montecito Association), and Monroe Elementary School on the Mesa (where her daughter is enrolled). Because MB&T has a charitable matching program for employees and also provides monetary donations based on employee volunteer hours, Clark feels that "we're really able to see how we contribute, not just personally, and to the bank, but to the community too."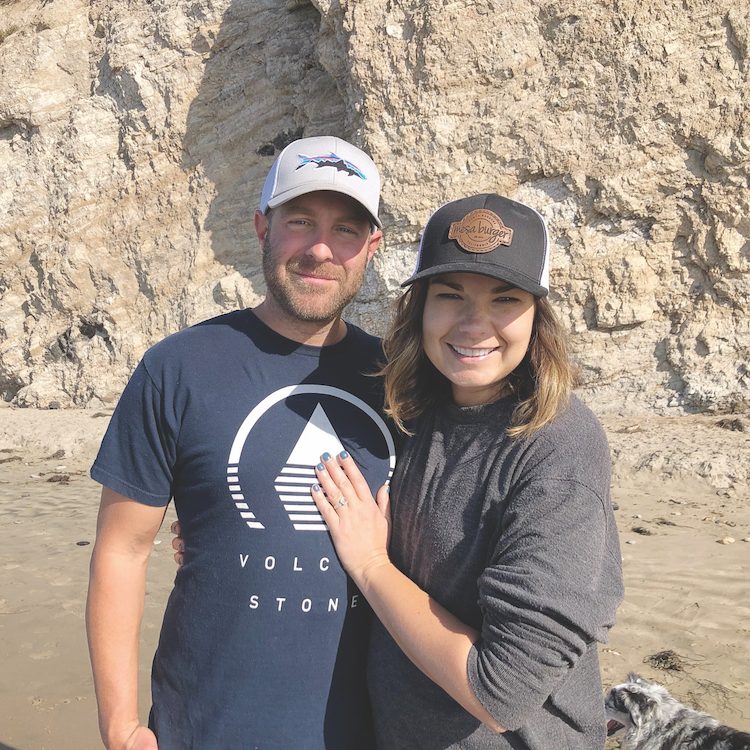 Clark's loyalty to MB&T is evident.
"We have a great leadership team," she says. "That's why I've stayed at the bank for so long; it's the mission of the bank and the leadership. We have very strong employee retention."
She's well aware of the difference female leadership can make in the banking world.
"You know, I don't think I ever felt like I was out of place as a female in the banking arena; commercial lending is not a popular field for women yet. Certainly I'd love to see more diversity," she says.
Clark believes women are well suited to banking, especially in terms of relationship management, saying, "Communication and relationships are at the forefront of being a great lender and leader." CEO Garufis agrees: "Ambia is such a perfect fit in her role. She makes it look so easy! Our customers rave about her professional and caring approach to helping them identify the best solutions. I am so grateful to have a leader like Ambia who can model the way for other young women."
Michele Shipp
VP, Senior Trust Officer
Originally from Omaha, Nebraska, Michele Shipp's first exposure to philanthropy was when she was in preschool and her family lived in Southern India.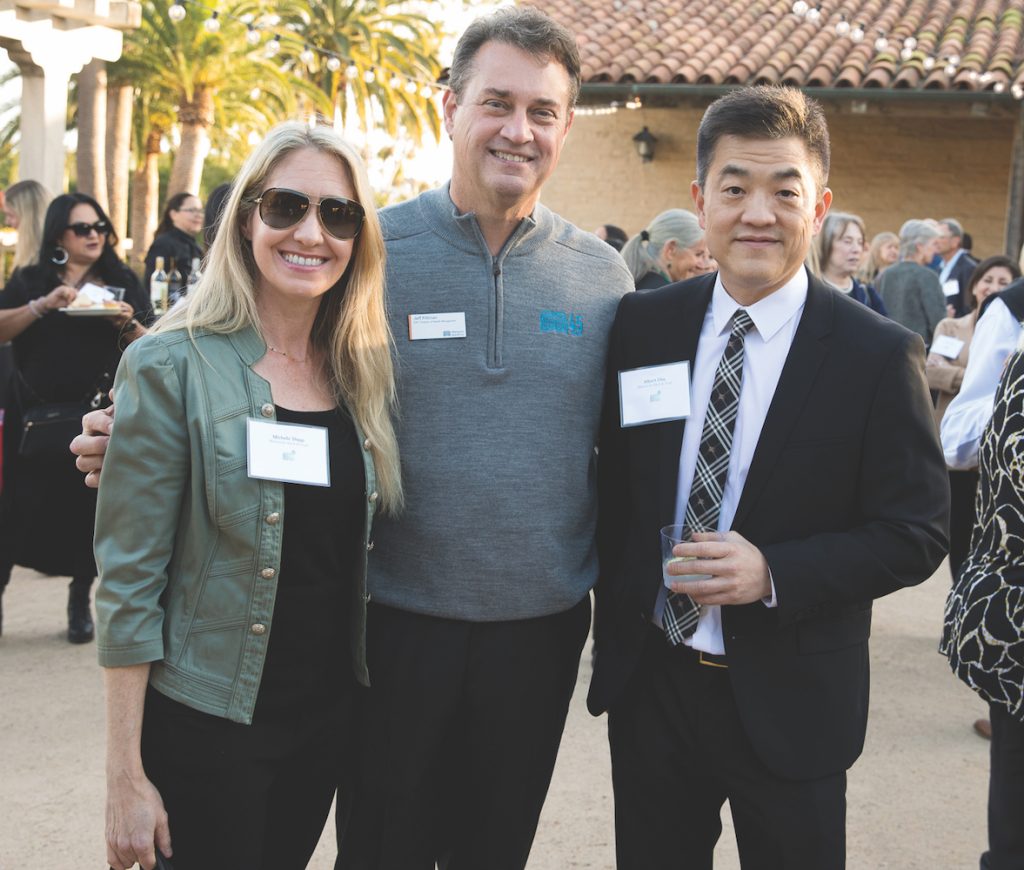 "I learned about a very special type of giving early on in India," Shipp says. "It left a powerful impression on me because they gave so much, everything that they had to make us feel welcome."
Because her father was a professor of medicine, sabbaticals were spent in international locations. In 1986, her family moved to California, where she completed her junior high and high school education. Shipp attended the University of San Diego, studying political science with a music minor.
"Music is my passion. I have always been a songwriter," she says.
Shipp later attended Santa Clara Law School and practiced as an estate planning attorney for several years in San Diego. An opportunity to work for a national bank in corporate fiduciary service came up, "and it completely changed my life," she says. Over time, she became more specialized, and became a philanthropic fiduciary advisor reviewing charitable trusts across the nation.
Shipp moved back home to Santa Barbara in 2016 to be near her senior parents and was able to help them evacuate during the Thomas Fire and subsequent mudslides.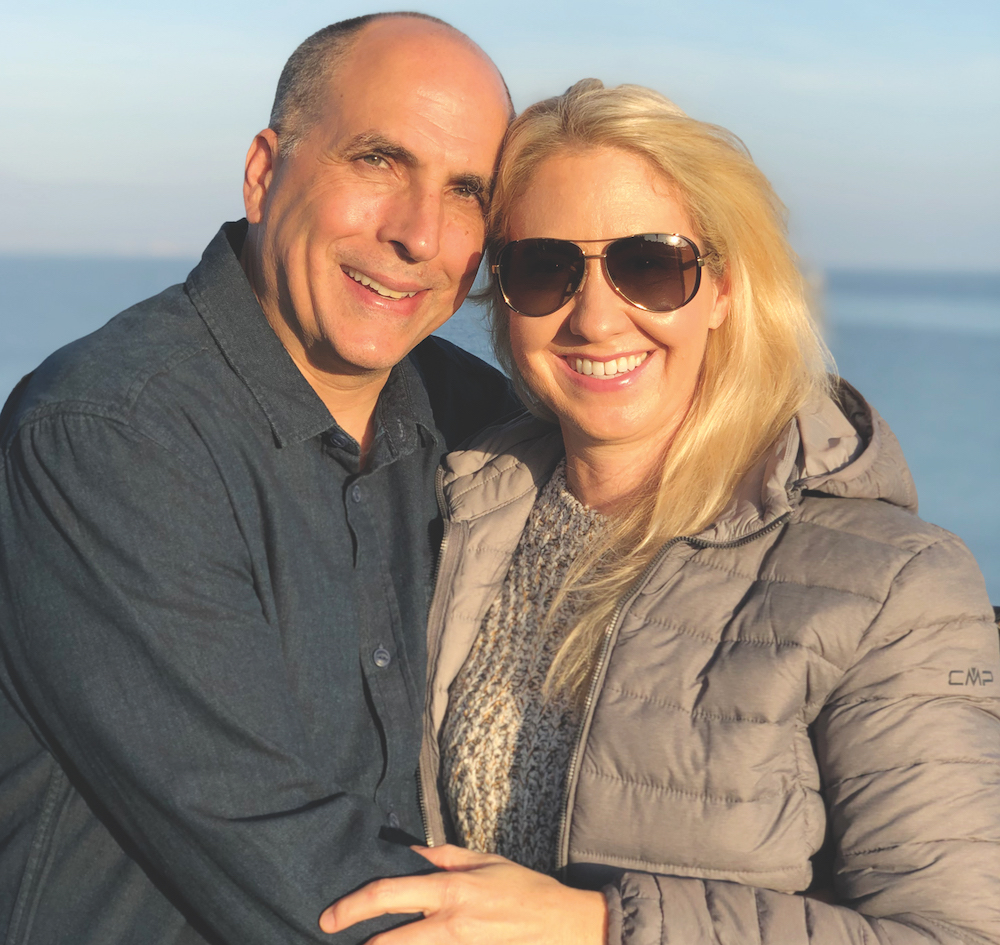 "It was a powerful time," she says. "We got through it, and I felt like I needed a job that was going to have more direct impact and more meaning in our community."
She received a call from Jeff Pittman at MB&T and embraced the opportunity to work at the bank.
"To me, this change was a heart decision," she says. "I had been a fan of the bank for many years because of Michael Towbes' legacy. It was the fact that the bank's culture is philanthropy. And because of my philanthropic fiduciary advising work, it struck a chord for me because that's the conversation I wanted to be in."
Shipp is proud to be a part of such an experienced Wealth Management team. The Wealth Management division was established in 1996 and has developed a strong local presence for investment and fiduciary services.
"We sit with individuals and nonprofits and help them with investment management and serving as a trustee to administer trusts and estates," she says. "Every wealth management account will get a trust officer, a portfolio manager, and a team of support."
In addition to participating in MB&T's Associate Matching Donation Program, Shipp is an active member of the Santa Barbara Council of Charitable Gift Planners, the National Association of Charitable Gift Planners, and the Santa Barbara Estate Planning Council.
Ultimately, Shipp says, "I'm not going to a job. I'm going to a purpose every day. I do think that the philanthropic culture here is very special." Janet Garufis adds: "I always believed that if we created a culture where our associates could make a real difference, everything else would take care of itself. As philanthropy and volunteerism have become synonymous with Montecito Bank & Trust, we have been able to recruit and retain the best and brightest bankers in the business and MB&T has grown successfully. Michelle is an excellent example of the value of that culture and we are grateful to have her on our team."
Maria McCall
VP, Director of MClub
Maria McCall probably has the most entertaining position at MB&T. As Vice President/Director of MB&T's MClub, she oversees and curates special travel and enrichment programs for her MClub member clients.
And because she hails from Louisiana and spent summers at the family home in New Orleans, that city is often on the list for MClub travels.
When she first moved to Santa Barbara in 1986, McCall taught Spanish and math at Santa Barbara's Bishop Garcia Diego High School. From there, she was hired to run the senior programs for Santa Barbara's Parks and Recreation Department, where she helmed an affordable travel program for seniors in addition to overseeing several of the department's centers, including the Louise Lowry Davis Center, the Carrillo Recreation Center, and ran a docent program for the Andrée Clark Bird Refuge.
Starting in 2005, she began running bank travel programs, first for a local bank and then for a national bank. (According to McCall, bank travel programs are more prevalent in the Midwest and the South than the West.) In 2016, she was hired by MB&T to organize and run MClub.
MClub offers its members exclusive opportunities to enjoy travel, cultural, and educational enrichment and fine dining several times a year.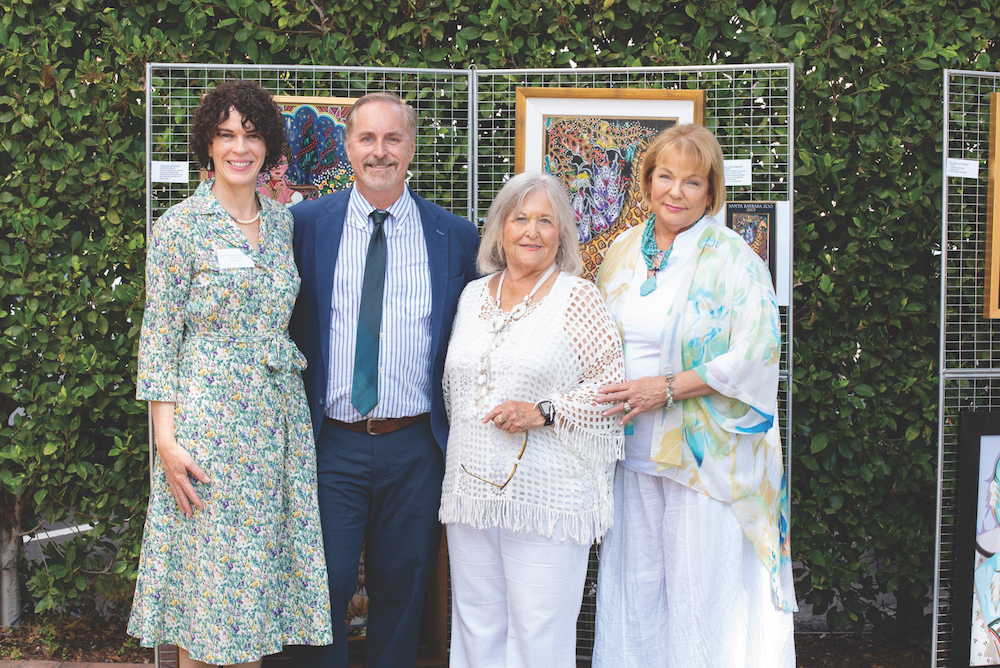 But the pandemic was a challenge: "We completely pivoted the program to educational Zoom programs and did virtual tours," McCall says. In addition to teaching MClub members how to use Zoom, "We did a lot of programs about the history of Santa Barbara and with authors who published books during the pandemic."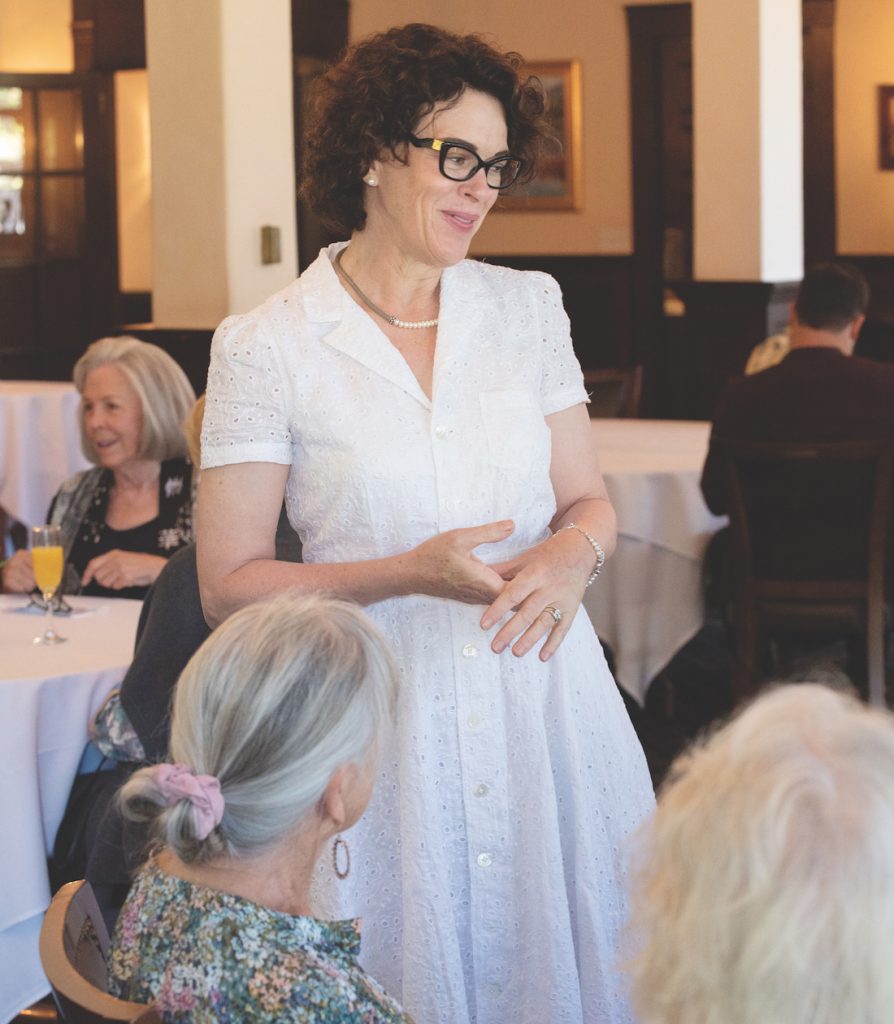 A special session featured Frank Lloyd Wright's Smith House, formerly owned by Anne Smith Towbes (widow of Michael Towbes). The virtual tour was so successful, McCall and Towbes followed it up with an in-person MClub tour of Michigan and Mackinac Island in June of 2022. MClub members also visited Scotland this past summer, which included a stop at the famous golf course at St. Andrews. Currently, McCall is pondering a river cruise in Portugal. She loves the challenge of creating travel experiences her MClub members would not otherwise have access to: "I try to make it as concierge level as I can," she says modestly.
McCall also features nonprofits as part of the MClub agenda, inviting speakers to provide in-depth information about organizations such as the Family Service Agency (she's on the board and serves on the Senior Programs Advisory Committee), the National Disaster Search Dog Foundation (rescuing/recruiting dogs for firefighters and first responders), the Land Trust for Santa Barbara County (conserving natural resources and open land), and CALM (Child Abuse Listening Mediation).
"What I feel like I've done with the bank is to create a community within our community bank," she says, adding, "I love working for Montecito Bank & Trust. Not only are we like a family, all the staff together – which is wonderful – but we are embracing our community and helping our community. And I think that's really amazing."
Of McCall Garufis says: "Maria is a gift to our bank and to her MClub members. No one asked her to stay connected to MClub when COVID hit, she just 'did the right thing' reaching out to her members. What a difference she made!"
Megan Orloff
EVP, Chief Strategy Officer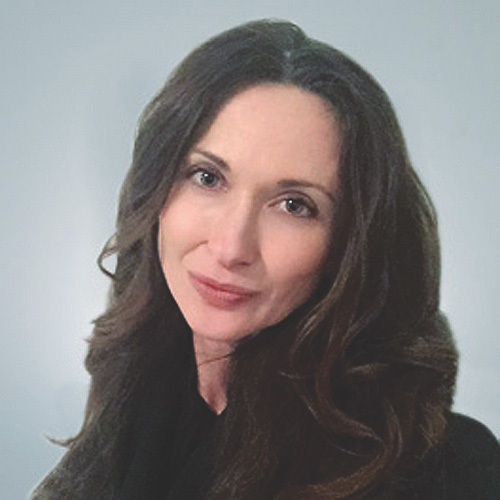 Our childhood pursuits can often be early indicators of what is to come in our adulthood. From age 14 through her college days at USC, Megan Orloff was a springboard and platform diver and her fearlessness when facing challenges head-on has characterized her professional career.
A native Californian, Orloff moved to New York City after college and worked at several large advertising agencies – including Ogilvy & Mather and Havas Worldwide – running domestic and global accounts for 18 years.
"I was able to constantly learn, engage with some of the best creative and business minds, develop my leadership style and skills, and ultimately, kind of burn out," she admits. Montecito was a logical move; they owned a home here and she often spent vacations and long weekends in town. "I'd see Montecito Bank & Trust everywhere," Orloff says, "and I thought, 'If I was ever going to work in Santa Barbara, that's where I'd want to work!'"
And that's exactly where she landed in 2015. MB&T "allowed me to try something new, bring my non-banking background and creative-driven personality to the bank, which in turn provided me the opportunity to build a department nearly from scratch and help shape a locally iconic brand and make a difference through community involvement."
Leading a team of marketers, product owners, data analysts, sponsorship and outreach associates, and project managers, Orloff combines her creative talents and strategic acumen to help define growth strategies to ensure the bank's continued stability and overall success.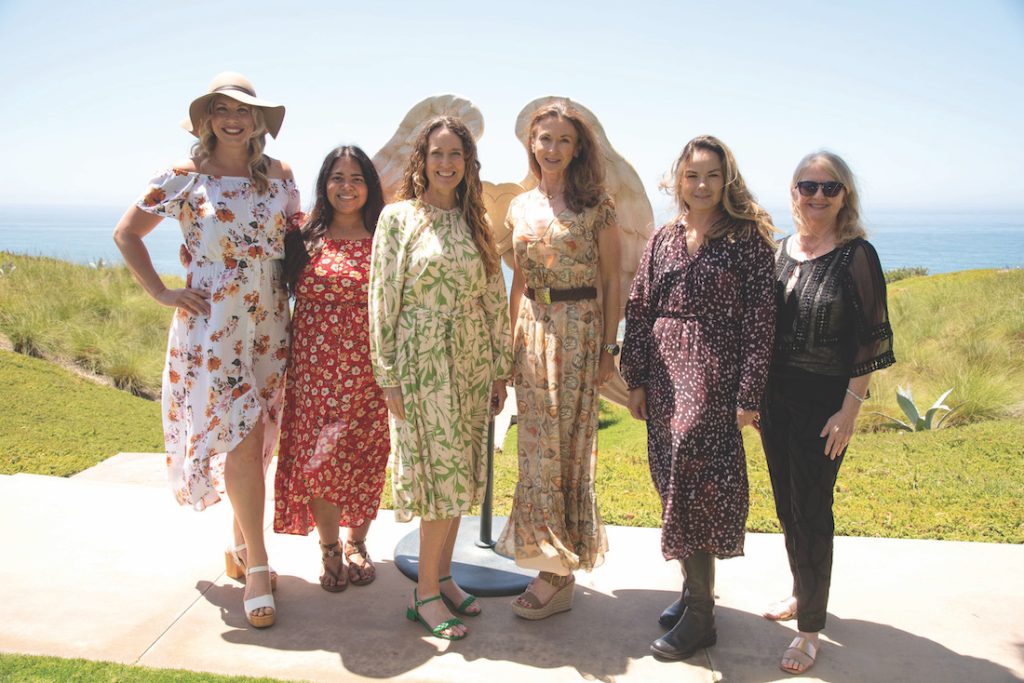 Local nonprofits have also received the benefit of Orloff's marketing experience. She currently chairs the board of Angels Foster Care of Santa Barbara, an agency that provides foster care for infants and toddlers throughout Santa Barbara and San Luis Obispo counties. She admits to falling "hook, line, and sinker" for the organization's mission and program, having inherited her motivation to help children from her late mother, an elementary school teacher.
Orloff also chairs the Montecito Association, supports the United Boys & Girls Club of Santa Barbara, the Teddy Bear Cancer Foundation, and the Santa Barbara Zoo. Through MB&T's Financial Literacy Program, Orloff teaches financial literacy to local schools across Santa Barbara on a volunteer basis.
"I have learned a lot in the seven years I've been engaged in the nonprofit community," she says, "but getting the chance to witness the impact of these organizations is the most fulfilling part."
Orloff is also well aware of her position as a female leader in a male-dominated profession and is an active member of CHIEF, a private membership network.
"The focus is on professional development, female voice, and mentorship," she says. "It's been a great opportunity to broaden my perspectives, evaluate my own leadership, help solve others' work-related challenges, and share new ideas."
"I am so grateful to have Megan's leadership on our Executive team," says Janet Garufis. "She definitely gives MB&T the ability to 'out-punch our weight class' when it comes to brand identity and is an important and respected voice at the table. Megan brings such creative energy and a sense of fun to everything she does and acts as a mentor and role model for so many of our female (and male) associates. I can't imagine the leader I would be today if I had a mentor and role model like Megan as I came up the ranks."
https://montecito.bank
(805) 963-7511
CEO and Chairperson: Janet Garufis
Mission
As the largest locally owned community bank on the Central Coast, Montecito Bank & Trust remains committed to our founding principle: to make the communities we serve better places to live and work.