CAMA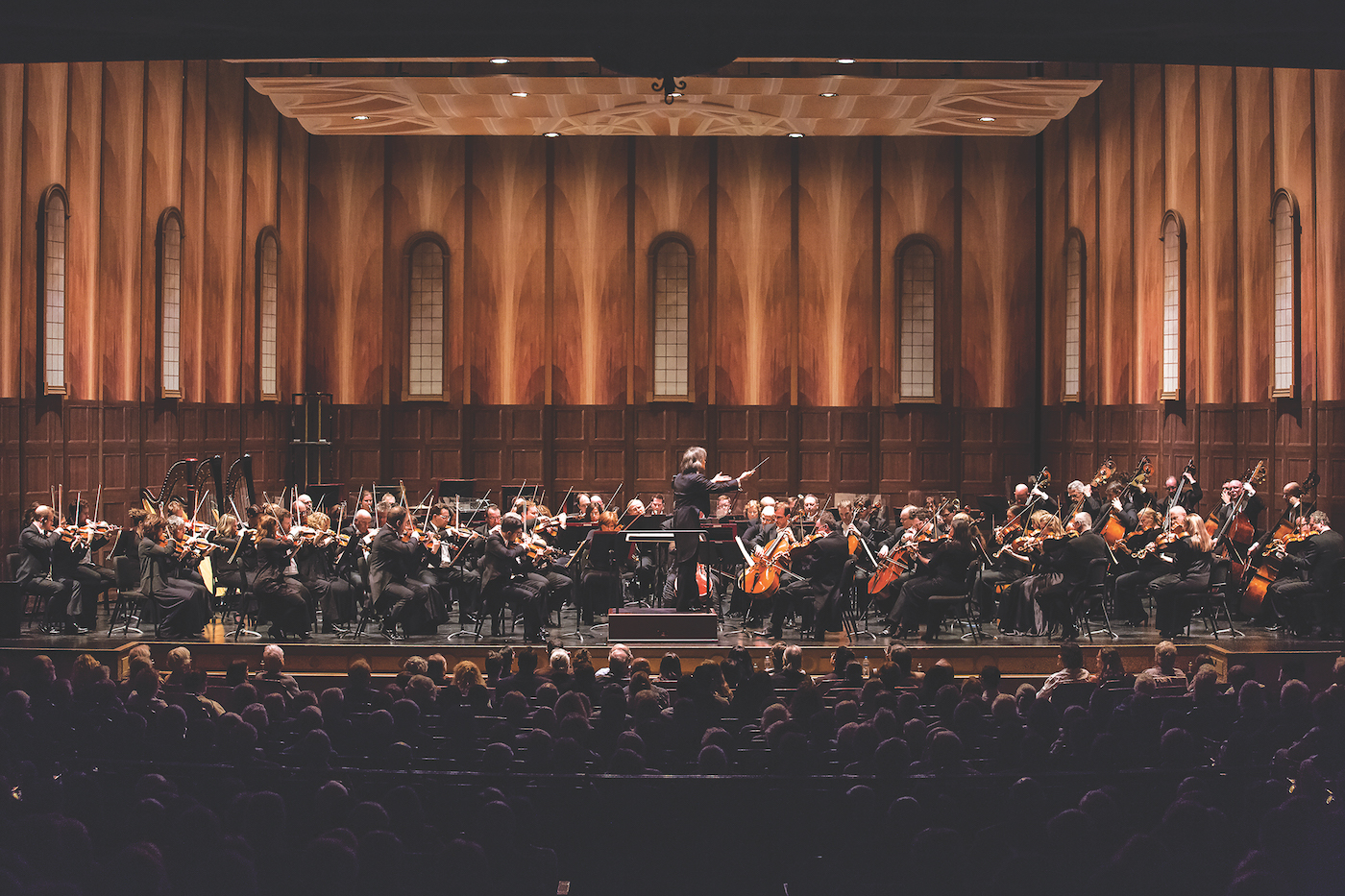 Community Arts Music Association of Santa Barbara, aka CAMA, is deservedly well-known and cherished for its commitment and ability to bring the finest classical musicians from around the world to Santa Barbara, a cultural coup of musical riches that would normally be beyond the means for such a small community. 
It helps that it all started more than a century ago, when the newly-formed Civic Music Committee celebrated the end of World War I by starting an association with Los Angeles Philharmonic, the now estimable symphony orchestra that also started life in 1919. The L.A. Phil still comes to town to perform for CAMA at the Granada (previously the Arlington) every year, and along the way they've been joined by nearly all of the greatest orchestras on the planet, whether from the United States (e.g. the New York Philharmonic), Great Britain (London Symphony Orchestra), elsewhere in Europe (Vienna Symphony), and beyond (Shanghai Symphony), the ensembles often led by superstar conductors and featuring top musicians as soloists.
The next concert in the International Series comes this week, with a concert by the 132‑year-old Chicago Symphony Orchestra conducted by Riccardo Muti, the famed octogenarian who is ending his 13-year tenure at CSO's helm at the end of the season. (See this week's Calendar of Events for details.)
Forty years ago, future CAMA Board Member Stephen Cloud created the Masterseries program, which has been presented by CAMA since 2001 and has brought an astounding slate of recitalists to the Lobero, including cellist Yo-Yo Ma, soprano Kiri Te Kanawa, pianist André Watts, violinist Itzhak Perlman, and many more.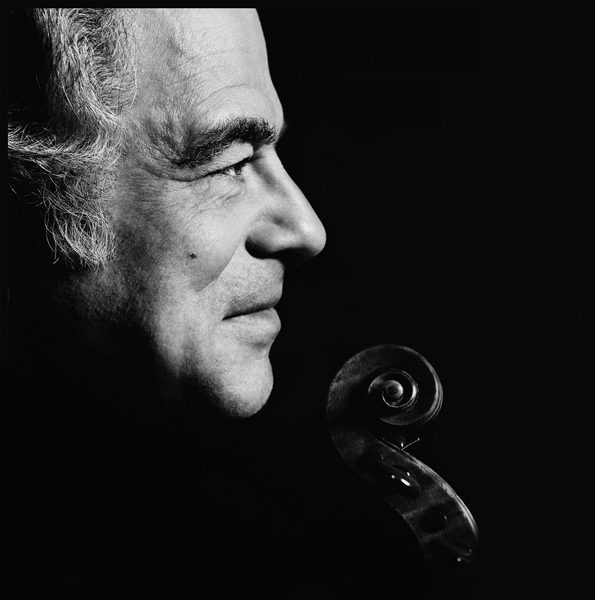 Clearly CAMA is delivering on the first half of its mission: to enrich Santa Barbara's cultural life by bringing live performances from world‑renowned classical artists and orchestras of the highest artistic excellence to our community.
But the second part of that mission: to enrich Santa Barbara's cultural life by providing creative, music-focused education programs for individuals of all ages. It's not nearly as glamorous, but it's pretty important to CAMA, Santa Barbara's oldest arts organization. Music Matters, CAMA's docent-led music education program, offers audio-visual presentations on the great composers and masterworks of classical music in over a dozen area elementary schools, from grades four to six. CAMA's Ticket Program for Young Student Musicians provides admission to approximately 30 students per concert to select CAMA performances while its College and University Program does the same for 50-100 students per concert.
Flying even further below the radar is CAMA's partnership with UCSB's Music Department, which first took flight in 2018, a few years after flutist Jill Felber became chair of the department and joined the CAMA board. Several UCSB students performed at Trinity Episcopal Church to kick off CAMA's Centennial Celebration. The following year, CAMA and UCSB decided to co-present Montage – a collage concert that Felber had created a few years earlier to showcase "all that we are at the music department" in just an hour.
"It's really kind of unusual for a presenting organization like CAMA and our university music department to collaborate," she said. "It's been just great, and I'm happy to have started it."
The pandemic put a pause on Montage for 2020-2022, but the concert is returning as a gift to the community with a new program set for 4 pm on Sunday, February 26, at the Marjorie Luke Theatre in downtown Santa Barbara.
"We're thrilled to open up the showcase to communities that wouldn't normally come to a concert that might cost $150 for a ticket," Felber said. "It's a way of giving back to the community, of showing collaboration between a nonprofit organization and the university, and also paying it forward for all the mentors and supporters and faculty members that have been involved in CAMA over the years. It's just great to show that the faculty are in support of CAMA by offering this free concert."
February's Montage will be a fast-paced affair featuring a variety of solo pieces and chamber music ensembles starting with Felber conducting the UCSB Gaucho Flauto flute septet for Ian Clarke's Within followed by Felber, faculty soprano Isabel Bayrakdarian, and guest harpist Ellie Choate performing Dream: Ancestral Songs of Childhood that features newly-commissioned arrangements of rare songs collected from various regions of Armenia. Two UCSB doctoral students will perform Maurice Ravel's La Valse for piano four hands followed by the world premiere of Sarah Gibson "Breath'd back, again," featuring the composer and former UCSB faculty member on piano, and tenor Ben Brecher, the current chair, in a modern take on poems by Thomas Moore.
The all-student Young Artists String Quartet then delivers the final movement of Haydn's "String Quartet Op. 76," before the one-hour show closes with Nunes Scholarship Woodwind Quintet playing Luciano Berio's lighthearted, theatrical Opus Number Zoo.
"It's a lot of different music," Felber said. "I wanted a real 'wow' factor for each of these pieces so that when they're done, everybody is a bit stunned. It's a balance of styles and tempo and a blend of students and faculty with multimedia, lighting effects, and some surprises. Call it a musical circus or freak show in 60 minutes."
Those aren't expressions you'd normally hear at a CAMA concert, but events like Montage are important for the sustainability of CAMA in that such free community events can help attract younger and non-traditional audiences, Felber said.
"We really need to get younger people, and that was part of the idea of a free family concert downtown. Make it accessible, make it short, make it sweet, make it very intriguing so that it's tempting for the younger ones to discover and start to love classical music."
Both Montage and serving on the CAMA board are part of Felber's way to contribute to CAMA from a place of gratitude at what the nonprofit has brought to the community for more than a century.
"It's amazing that we can bring these world-class musicians to our small community performing for us in these beautiful venues," she said. "We're really spoiled."
Community Arts Music Association of Santa Barbara, Inc.
Elizabeth Alvarez, Director of Development
(805) 966-4324 x104
www.camasb.org
Donate now!
www.camasb.org
(805) 966-4324 x104
Director of Development: Elizabeth Alvarez
Mission
To enrich Santa Barbara's cultural life by bringing live performances by world‑renowned classical artists and orchestras of the highest artistic excellence to our community and by providing creative, focused music education programs for individuals of all ages.
Begin to Build a Relationship
We know you care about where your money goes and how it is used. Connect with this organization's leadership in order to begin to build this important relationship. Your email will be sent directly to this organization's director of development and/or Executive Director.
Over 100 years ago, the founders of Santa Barbara's Civic Music Committee, which would become CAMA, chose to invest in the cultural life of the community. Through peace, war, pandemic, and great economic change, CAMA has continued to present the world's finest classical artists and orchestras, including the Los Angeles Philharmonic, our century-long partner. CAMA looks forward to presenting the pinnacle of classical music excellence to the Santa Barbara community for many years to come.
Reaching Out to a New Audience
Like most performing arts organizations nationwide, as a result of the pandemic CAMA has experienced a decline in audience attendance as older patrons often choose not to attend performances for reasons of personal safety. This has presented not only financial challenges but an opportunity – even a necessity – to find new audiences for classical music, and in so doing to build new sources of financial support.
For CAMA, this has involved enhancing its community connections to reach out to a wider and more diverse local population and bring them classical music for the first time. The result has been attendance at recent concerts by people of all ages and backgrounds who may not have had the means to purchase tickets nor indeed felt that they were welcome to attend.
"This is really fun for me because it's brought in new people, some people who have never been in the theater before, and our older donors and sponsors absolutely love the energy in the theater," Elizabeth Alvarez says. "It is a treasure to see a concert hall filled with people who reflect our community."
Key Supporters
Northern Trust
The Elaine F. Stepanek Foundation
Esperia Foundation
Mosher Foundation
SAGE Publications
Towbes Fund for the Performing
Arts, a field interest of the
Santa Barbara Foundation
Bitsy & Denny Bacon and
The Becton Family Foundation
Marta Babson
Alison & Jan Bowlus
Robert & Christine Emmons
The Stephen & Carla Hahn
Foundation
Bob & Val Montgomery
Judith L. Hopkinson