Lotusland 2023 Annual Meeting Introduces New Officers, Highlights Healing Power of Gardens & Plants
The executive staff and board of trustees of Ganna Walska Lotusland held their annual meeting last week for Garden members and key stakeholders. The event provided attendees with an overview of the Garden's past, present and future and served as the official beginning of term service of four new trustees and a new slate of board officers. The afternoon's keynote from guest speaker John La Puma, MD, FACP, focused on the healing power of gardens and plants and emphasized the physical and mental health benefits of time spent in nature.
Before the event began, recognitions were given to two trustees completing their terms of service: Mimi Michaelis and Dorothy Gardner, as well as the immediate past president, Lesley Cunningham, who will continue service on the board. Board officers announced for 2023 include President David Jones, Vice President Mari Mitchel, Treasurer Stephen Schaible, and Secretary Crystal Wyatt. Jones then remarked briefly on the newest officers to join.
"I am delighted to welcome this distinguished group of individuals and look forward to serving with them in the coming years," said Jones. We have diligently worked to ensure we have a board that reflects a wide diversity of expertise that will guide Lotusland into its next decade of service and a renewed period of growth." New trustees include philanthropist and investor, Wendy Schmidt, hobby gardener and longtime Lotusland member/volunteer, Jeanne Anderson, former energy trader and retired finance professional, Mark Schmidt, and travel and philanthropy professional, Ashley Adelson. New and current trustees, along with Lotusland's dedicated staff, look to emphasize biodiversity, sustainability, and wellness into their programming heading into 2023 which helped in selecting their keynote address.
"It is a great honor to welcome our newest trustees to the board as well as introduce you all to Dr. La Puma," said Rebecca Anderson, Executive Director of Lotusland. "John connected his medical career with food and gardens to focus on good health, but most importantly, he encourages everyone to spend time in nature and enjoy the benefits of being in gardens."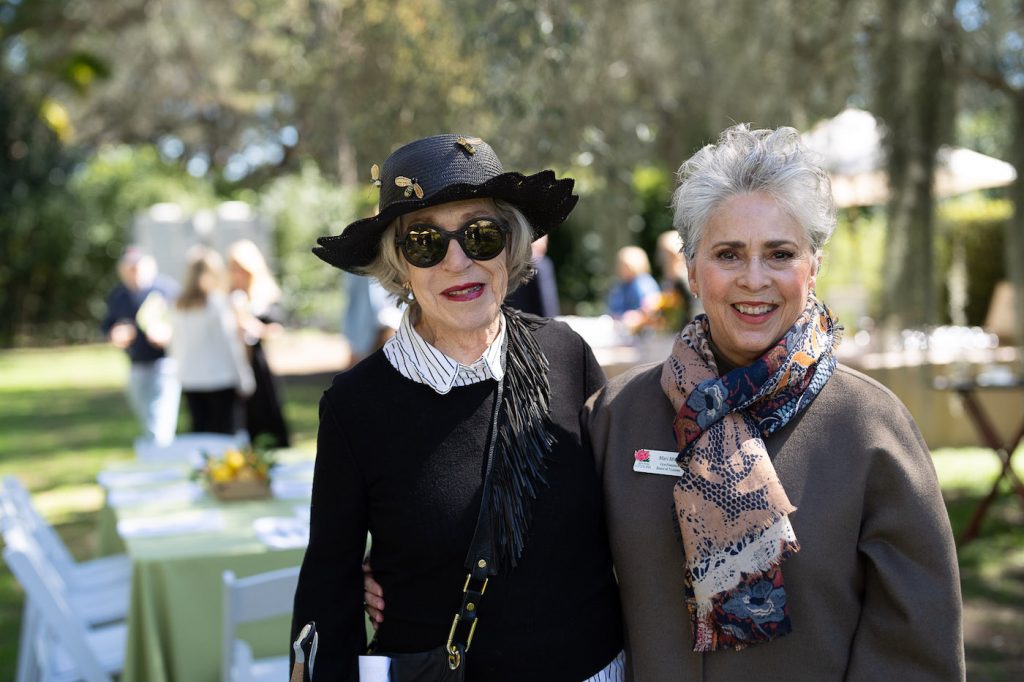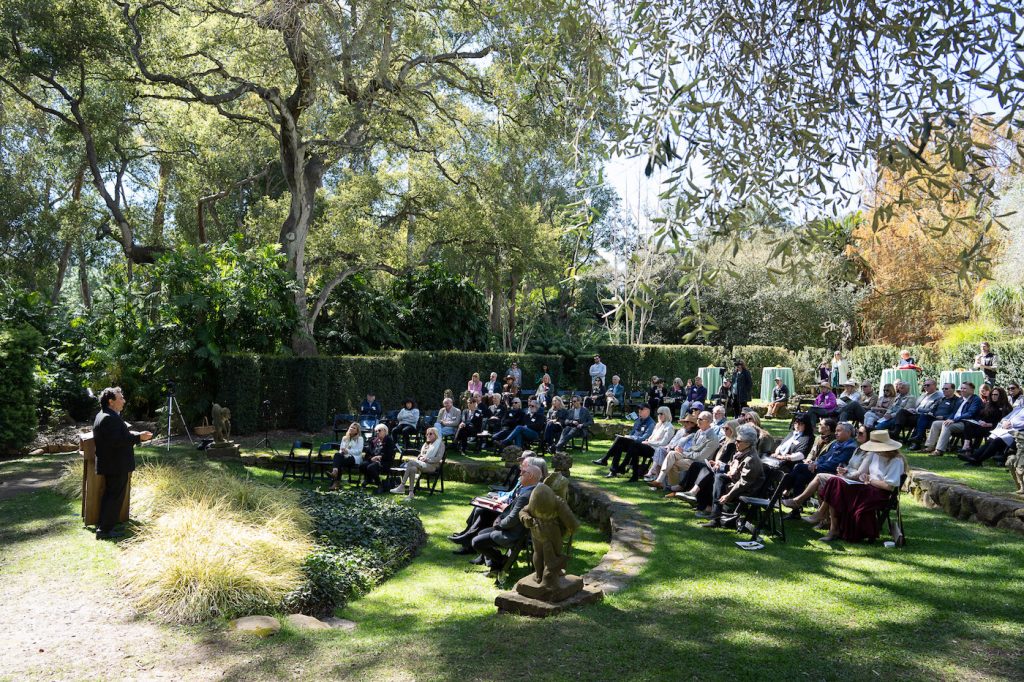 La Puma is a board-certified internist, a professionally trained chef, and a New York Times best-selling author of seven books. He co-founded the popular brand ChefMD® and is considered the founder of culinary medicine, now taught in 70% of U.S. medical schools and worldwide.
"I will give you the punchline ahead of time. Gardens heal in at least three ways. Medically, psychologically, and planetarily," La Puma said to the audience. "Gardens, whether you're in one or attending one, help the health of the planet. And by having a garden or visiting one, you are also improving that health," he said. La Puma went on to explain how plants have been used for centuries to heal the body across the world, often times intentionally involving all five senses.
La Puma currently stewards a regenerative certified organic farm in Santa Barbara. He helps visitors connect with gardens, nature, and good food as a way to treat and prevent medical problems as well as create more joy in their lives.
"Human wellbeing depends on the wellbeing of the earth, including its living and nonliving systems, which is a really different idea than we have had about the earth and our relationship to it," said La Puma. "Our health depends on how healthy nature is around us." Various natural health related programming is being added to Lotusland's offerings for members and visitors to the Garden. Some of that programming, specifically the Junior Botanist program, has been shaped using La Puma's guidance.
For more information on becoming a volunteer or member of Lotusland, future member-related events, or for general visitation information, visit www.lotusland.org or call 805-969-9990. You can also follow Lotusland on Facebook, Instagram, and LinkedIn.
The mission of Ganna Walska Lotusland is to preserve and enhance the unique, historic estate of Madame Ganna Walska, care for and improve its collection, and develop its conservation and horticulture programs so they can educate us, inspire us, and advance our understanding and appreciation of the important of plants in our lives and in the life of the planet.
Donate now!
Mission
Lotusland preserves and enhances the unique, historic estate of Madame Ganna Walska, cares for and improves its collections, and develops its conservation and horticulture programs, so they educate us, inspire us, and advance our understanding and appreciation of the importance of plants in our lives and in the life of the planet.
Begin to Build a Relationship
We know you care about where your money goes and how it is used. Connect with this organization's leadership in order to begin to build this important relationship. Your email will be sent directly to this organization's director of development and/or Executive Director.
Lotusland is a center of botanical excellence, architectural significance, horticultural education, and simply an inspiration to all who visit. We are honored to be a part of such a significant and critical Capital Campaign as Lotusland celebrates its 30th anniversary as a public garden. Our intention is to motivate and encourage other loyal (and future) Lotusland supporters to join us to preserve and protect this world-class space left by Madame Walska. We are very excited and proud to be contributing to the Garden entering its next era.
Securing Lotusland's Future Success
There are myriad ways to be a part of Lotusland's landmark $30 million fundraising campaign, which allows for naming rights to the gardens and features, as well as key positions and programs that honor the character and immersive beauty of the gardens while balancing the operating budget.
With your help, Lotusland can continue to serve as an awe-inspiring local wonder and model for the next century.
2024 Board of Trustees
David M. Jones, President
Mari Mitchel, Vice President
Lesley Cunningham,
Immediate Past President
Ashley Adelson
Jeanne Anderson
Laura M. Bridley
Merryl Brown
Ron Caird
Geoff Crane
Rachael Douglas
Connie Flowers Pearcy
Anthony Grumbine
Joseph Marek
Elizabeth Patterson
Susan Read Cronin
Jeffrey Romano
Stephen P. Schaible
Mark Schmidt
Wendy Schmidt
Caroline Thompson
Rick Vitelle
Lisa Bjornson Wolf
Crystal Wyatt