Lotusland: LotusFest's Return Launches 30th Anniversary Lotusland Forever Campaign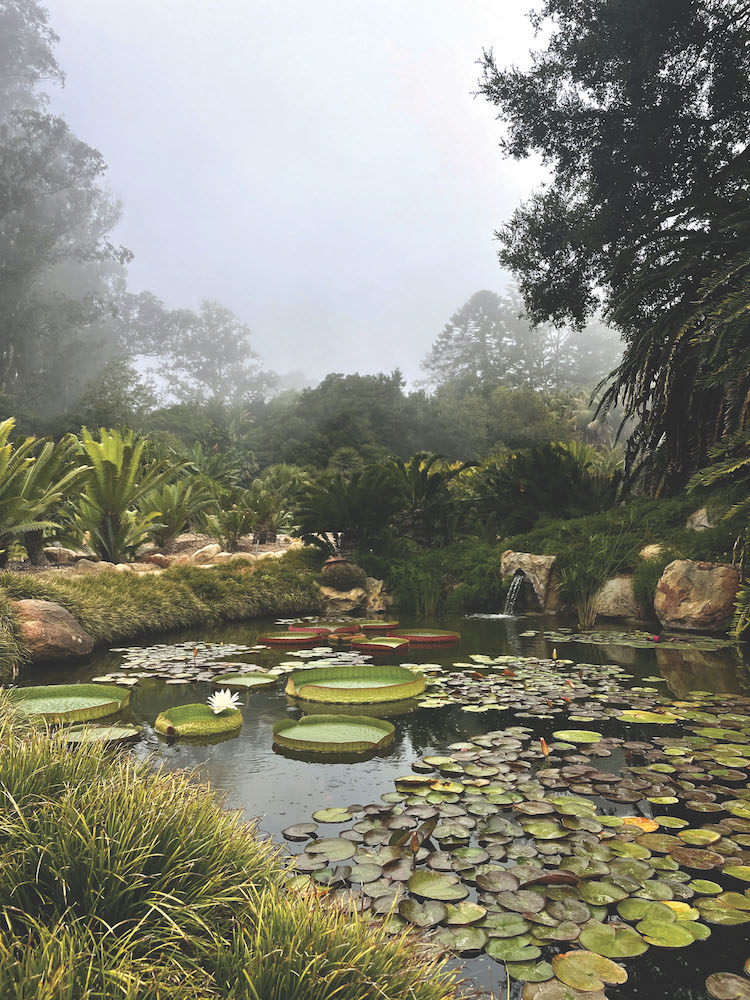 Cue the fanfare! LotusFest is coming back to Lotusland, the spectacular public gardens nestled in the Cold Spring neighborhood of Montecito.
The Saturday, September 16, afternoon affair represents the post-pandemic return of the event, which provides an opportunity to enjoy a treasured wine-and-beer affair ensconced in the lush green lawns surrounded by a wonderland of more than 35 acres boasting 20 distinct and uniquely beautiful, interconnected garden spaces, each exhibiting a spellbinding variety of exotic plants that are as historic as they are stunning to view. The festival's return is part of Lotusland's 30th anniversary celebration, marking the three-decade milestone since the former estate of Polish opera singer and socialite Madame Ganna Walska was first allowed to open to the public. 
It's a rare chance for visitors to sip and savor some of the best wine, beer, and food the Central Coast has to offer, with participation of 30 different providers including such unusual or boutique wine purveyors as Kimsey Vineyard, Casa Dumetz Wines, Dusty Nabor Wines, Donnachadh Vineyard, and Drink Ysidro, plus food offerings from Tamar, Loquita, Finch & Fork restaurant, and others. Visitors can mingle with friends and enjoy appropriately organic live music from The Kicks Reggae band on the Great Lawn and/or stroll through the grounds and take a last weekend of summer gander at the cacti, dracena, orchids, shade palms, succulents, and other gardens.
Do make sure to head to the nearby water garden, as the flowers that lent their name to Lotusland's title will be sticking around for the celebration. It's almost as if the plants themselves altered their usual timing to coincide with Lotusfest, which used to be held earlier in the summer.
"The flowers will be blooming," said Lotusland Executive Director Rebecca Anderson. "They started later this year, because we renovated the water garden this past winter. So, they are at their peak right now."
LotusFest guests will receive a commemorative tasting glass to take home, and proceeds from tickets that range from $100 to $300 benefit the Garden's essential education and conservation programs, as well as its rare and exotic plants that make Lotusland a botanical nirvana like no other.
But even more importantly, this year's LotusFest also marks the official kickoff of the nonprofit garden's Lotusland Forever campaign, a multi-year fundraising effort to upgrade its facilities, restore its historic buildings, establish new state-of-the-art, earth-friendly systems and sustainable practices, increase its capacity for horticultural education and plant conservation, plus indefinitely secure Lotusland's future.
The "30 for 30" campaign aims to raise $30 million in total, with half of the funds earmarked to capital improvements for restoration, preservation, upgrades to infrastructure, and innovative initiatives.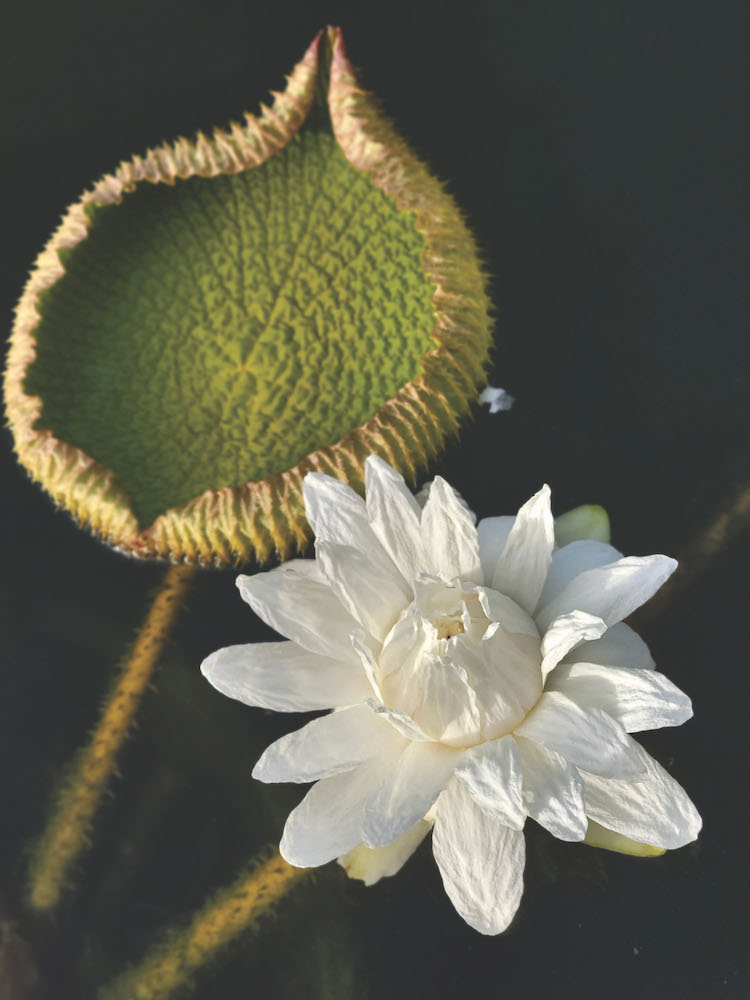 "It's our first plan since 2003, guiding all of the garden's needs for the next decade and beyond, and there are some truly innovative projects in the works," says Anderson, adding that the plan includes a new nursery and multi-use education building, solar energy systems, a water security program with both storage and capturing of stormwater runoff, and restrooms located in the gardens. "The impact extends far beyond our walls, as Lotusland is also serving as a model for other similar gardens across the country and around the world, as well as a resource and an example for private homeowners."
A big focus is also restoring the buildings and structures designed by famed architect George Washington Smith including the perimeter wall, pavilion, main house, and several other buildings, timeless works of art in and of themselves, which have been in dire need of upkeep and renovation having taken a backseat to the care and restoration of the gardens.
"The focus for the past 30 years has been on the garden and the plant collections, as we've been restoring and maintaining them in good working order," Anderson explained. "We haven't had the luxury of looking at the buildings and more. But now that the garden is thriving, it's time."
The other $15 million in the Lotusland Forever fundraising effort focuses on the second word in the campaign's title. The issue is that income from admission is severely limited by the 15,000-per-year cap on the total number of visitors allowed through the conditional use permit. The nonprofit has had to dig into its current endowment just to make ends meet.
"We've been in a situation for every one of our 30 years where there's a structural deficit in our budget," Anderson explained. We have to disproportionately draw on the endowment to sustain operations, which really isn't financially feasible in the long run. Growing our endowment will end that structural deficit for the foreseeable future."
See the campaign's website at www.lotusland.org/forever for more details on the specifics of what the Lotusland Forever fundraiser will accomplish, as well as information about naming rights for many of the structures and assets that will also be available for the first time.
In the meantime, mark your calendars for LotusFest and the remaining events on the glorious garden's calendar before Lotusland closes to nonmembers for the winter months, including a Thursday, Sept. 21, Lessons from Lotusland Zoom lecture on Victoria Water Lilies featuring Assistant Curator Anna Bower, the much-anticipated Exceptional Plants Auction & Sale in October, and the Nov. 17-18 Community Access Days with half-price admission to the garden includes 90-minute guided tours.
Ganna Walska Lotusland 
Rebecca Anderson, executive director
Patricia Sadeghian, director of development 
(805) 969-3767, ext. 104
www.lotusland.org
Donate now!
Mission
Lotusland preserves and enhances the unique, historic estate of Madame Ganna Walska, cares for and improves its collections, and develops its conservation and horticulture programs, so they educate us, inspire us, and advance our understanding and appreciation of the importance of plants in our lives and in the life of the planet.
Begin to Build a Relationship
We know you care about where your money goes and how it is used. Connect with this organization's leadership in order to begin to build this important relationship. Your email will be sent directly to this organization's director of development and/or Executive Director.
Madame Ganna Walska has planted seeds of imagination, beauty, spirituality, and growth. I choose to honor my mother and father's legacies through supporting Lotusland.
Help Preserve a Montecito and World Treasure
With Cycads threatened globally, Lotusland is squarely focused on renovating its renowned Cycad Garden and preserving its stunning specimens. Lotusland has had tremendous success in the management of threatened Cycad species. The Cycad Garden recently experienced an Armillaria flare-up and has begun the large undertaking of fungus eradication. This is an extensive project, requiring the removal of plants, triaging diseased specimens, excavating all host material, adding subterranean and surface drainage systems, replacing the soil, and creating new planter beds for improved environmental conditions. This project includes renovating pathways, improving accessibility, and securing plant health within the Cycad Collection for many years to come. When complete, Lotusland Curators will be able to be secure in their work to advance scientific methods to ensure the legacy of these species. The anticipated cost for the remainder of the work in this internationally significant garden is $300,000. Lotusland is at the front line of a worldwide scientific community to save these rarest of plants. 
Your support helps to advance and accelerate this critical work, and ensure Lotusland's participation, prominence, and impact in the global conservation community.
"We are not only a historic site and a legacy garden," Anderson says, "we are at the forefront of sustainable horticulture. This is an exciting moment where historic preservation and conservation works are paramount, and at the same time, we are innovating to use Lotusland as a center to model both horticultural and sustainability excellence."
Help keep this century-old Montecito jewel gleaming for many years to come.
Board of Trustees
David M. Jones, President
Mari Mitchel, Vice President
Lesley Cunningham,
Immediate Past President
Ashley Adelson
Jeanne Anderson
Daniel Bifano
Laura M. Bridley
Merryl Brown
Ron Caird
Geoff Crane
Rachael Douglas
Connie Flowers Pearcy
Anthony Grumbine
Joseph Marek
Jeffrey Romano
Stephen P. Schaible
Mark Schmidt
Wendy Schmidt
Caroline Thompson
Rick Vitelle
Lisa Bjornson Wolf
Crystal Wyatt